To build a business, a business owner requires one or other kind of business sources. There are two types of business financing such as debt financing and equity financing that business person can use to support their businesses.
The debt financing is borrowing money for a decided period of time (Long-term or short-term) to be repaid with interest. On the other hand, equity financing is a method to raise money by selling interests in the company. It depends on the business person and the business whether to take a loan and pay it back or sell shares of the company to shareholders.
In this article, you will learn about both debt and equity financing, their advantages and disadvantages, and key differences between both of them. On the basis of that information, you can decide whether to take a loan or selling shares of your company will be beneficial for you.
What is Debt financing?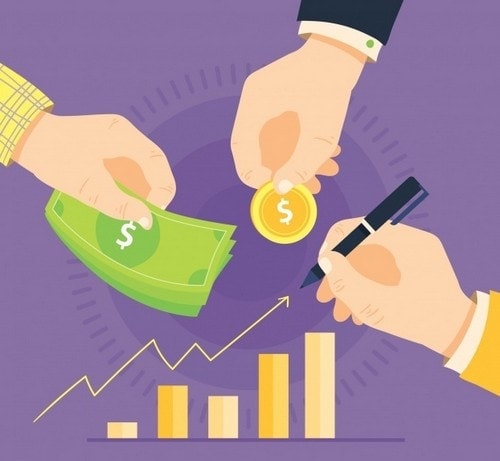 Most of us have taken a loan whether it is an education loan or travel loan, hence, we are quite familiar with it. Debt financing is quite similar to it. debt financing is where borrower agrees to get a certain amount of money and promises to pay back the principal amount along with the interest amount on decided interest rate and after the decided time period.
The borrower is required to set up some collateral such as properties like home, land, inventory, insurance policies, accounts receivables or equipment etc. as a reassurance to the lender of the money.
The collateral can be used by the lender in case the borrower fails to pay back the loan. In addition to this, the borrower is required to pay monthly installments toward both principal amounts as well as interest. it includes traditional loans from banks (From both public as well as private). One popular choice of a loan of many business owners is Small Business Administration (SBA). Small business Administration (SBA) loans can be acquired at a very low interest rate and for a longer time period.
However, these loans are quite difficult to get approved as there are quite strict requirements to get these loans approved.
Types of debt financing
Followings are the different types of debt financing that you can take from different types of organizations
1) Term loans
Term loans can be obtained from banks or alternative lenders such as a bond street. These loans will provide you full capital upfront on regular payments for a fixed period of time.
2) Secured lines of credit
Secured lines of credits can be obtained from banks or other financial institutions at a very low-interest rate and let you draw any amount of money that you need in any given period of time. However, this type of loan is quite difficult to get because of the strict requirements.
3) Invoices or receivables financing
This type of loan can be obtained from financial companies. It is suitable when a person needs cash on hand. This type of financing fronts your money at discount and for income that the business person receives later.
4) Credit cards
This type of loan can be obtained from credit unions, banks, savings and loans, and other financial institutions. Credit card loans are quite similar to traditional loans. The only difference is that the interest rate on this type of loan is quite high and the grace period is quite small.
5) Merchant loan MCA companies
This type of loan is designed for business or companies which earn a big part of their revenue via credit cards. The lender of the loan is liable to receive a fixed part on your regular credit card receipt. You should check about the details of this type of loans as they are little confusing in nature.
Advantages of Debt Financing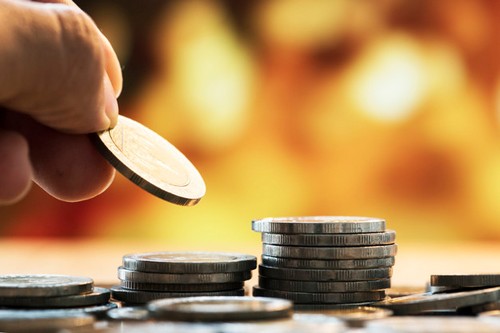 i) Debt financing will not impact your business much, you only required to pay loan payments owned by you.
ii) You get the freedom to spend money as you desire. However, there are a few institutions which pose restrictions on the way you spend your money.
iii) Debt financing is flexible in nature. you can decide how much money do you want to borrow and how you want to repay it.
Disadvantages of Debt Financing
i) It is difficult to obtain a loan. Sometimes you can get rejected if you have poor credit score and collateral.
ii) In the situation of failure to pay back the loan, your business, the property can be seized by the lender of the loan.
iii) sometimes interest you pay can be so high that you end up incurring a loss. Therefore, you should plan anything you borrow to get maximum profit.
What is Equity Financing?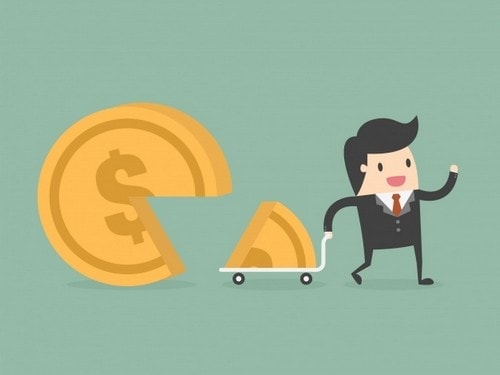 Equity financing is selling stakes of your business to financer who are interested in sharing profits made by your business in the future. equity financing can be obtained in various ways such as by equity crowdfunding or with venture capitalists. Business owners who adopt this method, don't have to worry about increasing interest rates and they are not required to pay regular installments to pay back the loan.
As a substitute, people who invest in your business will share the profits made by your company and sometimes can also win rights to participate in all company's decisions on the basis of the share of a stake in the company. There are organizations which actively seek for companies or startups who have high chances of success in future and who needs investment to scale their business.
People who invest in other's business are highly experienced and have great knowledge of the market. they don't throw their money without investigating the potential of the market. it requires skills, solid financial planning, working products or services, and qualified management team to convince investors to invest in your company. You need to have great contacts in the market to contact potential investor.
Otherwise, it will be difficult for you to even set a meeting with them. On the other hand, equity crowdfunding is selling shares of the company to the small investors throughout the state. To raise money through crowdfunding requires a lot of marketing efforts and groundwork to reach your intended goal.
Types of equity financing
i) Venture capital firms
venture capitals invest millions of dollars in promising businesses and start-ups in the market.
ii) Small investors
These investors put a small amount of money in your business in exchange for a small share in your organization. These investors could be your friends and family.
iii) Angel investors
These are usually private individuals or associates. They usually invest a high amount of money such as 10 to 100 million dollars in your business in exchange for a great share of your business.
Advantages of Equity financing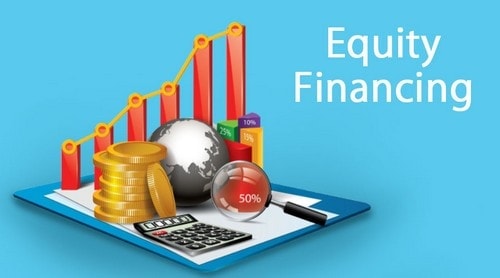 i) You are not liable to pay back to your investors in case your business fails.
ii) You will not pay interest on the money your investors invested in your business. hence, a huge part of your profit can be saved and can be used to grow your business.
iii) in addition to money, you can take advantage of experience, industry connections, and wisdom of your investors. Hence, you can make a long-lasting commercial relationship with them.
Disadvantages of equity financing
i) It is hard to obtain equity finances quickly. You need to a lot of groundwork to be able to convince investors to invest in your business.
ii) you are giving away the right on your business to others. they will also become entitled to intervene in your decision making and you will always have to consult them before making any change in your business. in extreme cases, you can be forced to leave your business.
Difference between debt financing and equity financing
| Debt financing | Equity Financing |
| --- | --- |
| Money can be obtained to set up or finance your business through loans which are required to be payback along with interest. | Money can be obtained to set up or finance your business through the investment by investors by sharing profits with them and the right on your business' decision making. |
| No involvement of the lender in the business and no ownership sharing. | High involvement of investors, as finances can be obtained by sharing ownership of the company. |
| The Fixed cost of capital on loans | The variable cost of capital on investments. |
| No voting rights are allotted to creditors. | Voting rights are given to investors on the basis of the amount of their investment. |
| No need to pay a dividend. | A Dividend is required to paid after the decision period of time or decided by the company itself. |
| No profit is shared with the creditors. | Profit is shared with the investors according to the investment done by them. |
| The Borrower has to pay back the money borrowed no matter the business fails or not. | The Borrower is not required to pay back in case the business fails. |
| Money is paid first. | Money is paid last. |
| Create clear leverage. | No clear leverage on investments. |
In conclusion, we can say that debt financing and equity financing can be used to collect finances to set up your business. however, debt financing is favorable when you want quick funds. on the other hand, equity financing is beneficial when you have a solid business idea, planning, and high chances of success in the future. getting equity financing is quite difficult than getting debt financing. Do through study and make preparation in advance before getting any of the finances.