Do you de-clutter your house regularly? Does your house look like a storeroom? Are you confused about where to keep a new thing when you buy it? Does it take forever to find an item from your pieces of stuff?
If your answers are all yes then we think you are in great need of Decluttering your home.
In case you happen to be a homeowner, you must be aware of the fact that it is essential to keep your home adequately organized. A well-organized residence will allow everyone to feel good and be happy as well.
Staying at a place with organized things and where you can find each item at its right place may be a dream you are holding for long. And we are here to help you make your dream come true.
Here we will discuss some easy tricks to de-clutter your home and how to keep it clutter-free later when you are done. So, let's go through the following points and see what we have here.
Why is Decluttering important?
Who does not dream of getting the thing you want right at your hand?
Well if your home is de-cluttered correctly, you may not find it right at your side, but at least you will know where you have kept it and can quickly get it.
A proper Decluttering also helps you sort your stuff right. We hope you do not want to keep anything that you merely use. Sort the things and give them away with Decluttering.
10 Easy Steps to Start Decluttering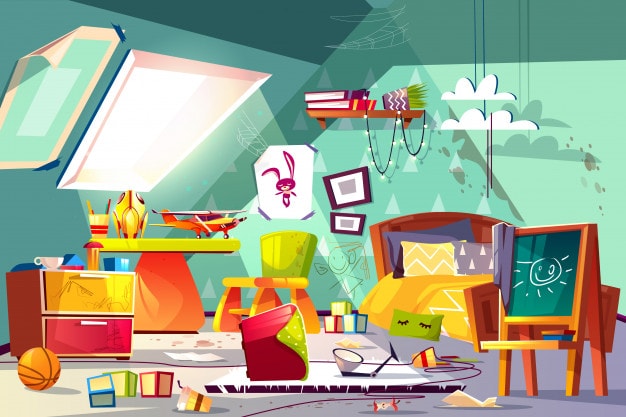 Every big journey starts with the small initial steps. And sorting down that big pile on your couch is a trip indeed. Take the first step by initiating your work with the following tips.
1. Know your clutter better
It is essential to know what you are going to face before you face it.
At first, analyze your clutter and learn about it. Whether it is too busy, too many extras, where you buy things cause you don't have a system or a constant worrier must have things type of clutter where you are too stiff to let go old stuff.
Or is it overwhelmed in life or overwhelmed at home, where you have to live with the chaos cause you can't figure it where to start?
It is crucial to understand your constant worries. Analyzing everything is not at all possible, so all you can do is try to learn anything possible. You always worry about "what if"; therefore, you just save each and everything. But you should know that only things that make sense should be kept instead of everything.
2. Ask these three questions before you start
Try asking yourself these for each object "Do I truly need it?" "Do I truly adore it?"
"Would I trade inner peace for it?" the answers will help you come out of confusion whether you should keep it or let it go.
These questions are essential to make you realize the importance of those things that are kept in your house. Once you get the answer, you will know what is required and what is not. This helps you in distinguishing the use of different things and realize why it is needed in your house.
3. Warm-up doing Trash bag Tango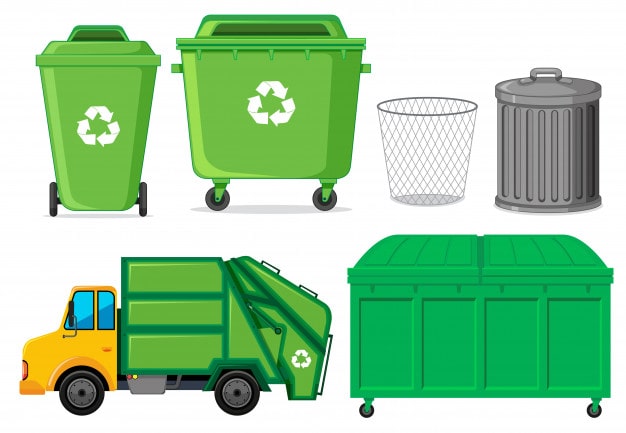 This is a simple exercise to follow especially for those who feel overwhelmed by clutter. Take two trash bags. Put the superficial clutter in one and fill the other with the charity stuff.
This technique again helps you in distinguishing two different things that sometimes are impossible to de-clutter. When you take the first trash bag and complete it, you will realize you don't need it anymore.
And once it is done, the second bag is included to put yard side stuff like books or clothing that you don't use anymore.
4. Get a hold on papers
Do not start working on the mail if you can not complete it. Make a mail basket and put your letters in that. When you are done with the entire work take the mails and sort them as different, they are as coupons, invitations, vouchers, etc.
This technique is required to separate the piles of papers lying on the floor or your reading desk. The paper cuttings, invitation, postcards, messages or anything that is if no use should be dumped in your recycle bin. That means you can just keep them aside and take it with you when you feel you can deal with paperwork; they can always be recycled.
5. Do not cheat on your Decluttering routine later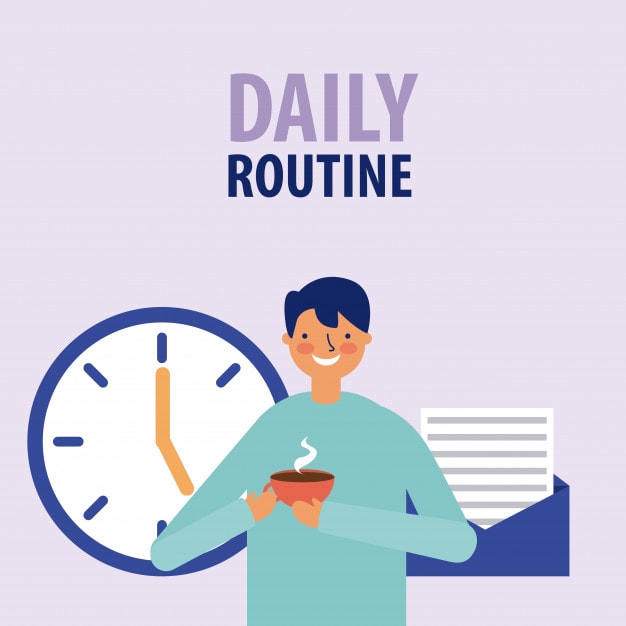 Now, all the above steps will never come to a right end if you cheat on your method. You have to maintain the Decluttering routine if you want your home to stay organized.
Do not step back when you make a promise that you will stick to the new routine. Decluttering is no less than a strict routine that should be followed. For instance, if you are washing your clothes, you fill the water, put the clothes in it and start it. And if you forget to transfer it to the dryer, it will leave a stinky smell. So you need to stick to your routine.
6. Maintain the F.A.S.T method
This will help you maintain your routine just F: fix a time, A: let go anything that you have not used in a year, S: return someone else's stuff and T: take out the trash.
This method will help you de-clutter quickly and efficiently because every step in F.A.S.T includes those things that keep us distracted if we do not pay attention to it. So when you are ready to follow this method, you are ready to de-clutter your house.
7. Apart from the unnecessary pas
Get rid of the unnecessary things from your past. There certainly will be some things that you don't even like but can not let go just because of some past attachment to it. Just let go of it now.
Anything present in your house that you have kept as a reminder is indeed close to your heart. But if it is of no use, then there is no point in keeping it with you. Some people keep wrappers of chocolate; some keep clothes that loved ones gifted them.
But if you have that person around you, then there isn't a need to keep that stuff as memory. People are more important than materialistic things.
8. Refine your smart closet way
Separate the clothing you want and the ones you have not even worn in a year and do not have any intention to wear in the future either. No cheating but get rid of the second type of stuff.
Hangers can work well if you want to arrange your closet or wardrobe.
Any dress like suit or blazers or stress should be kept on a hanger after they are well pressed. And other clothes can simply be kept oriented over one another.
9. Freshen up your kitchen with a one-month cardboard box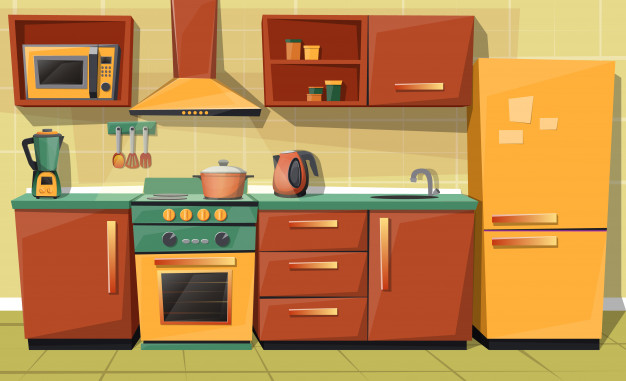 This is a smart trick to de-clutter your kitchen.
Take out all the stuff from your kitchen and put it inside a box. Now only take something out when you intend to use it. And once you take it out just put it in the drawer. It will help you smartly sort your kitchen.
Also, you can keep some stuff that users don't use frequently, and if you don't use it almost for four months, you can just donate or dump it because there is no point in keeping utensils that are if no use. Try this technique, and you will realize its importance.
10. Clear your medicine cardboard
Check out the expired medicines, dirty bandages, and allergic creams and get rid of them. To sum up, in small words, keep the essentials only.
This method of Decluttering your house will benefit you in several ways. Your home will look cleaner than ever before. Start making a strict rule or at least do it once in a month, you will realize its productivity.
How to prevent your home from Decluttering again?
Decluttering after a long time is not enough.
Even if your house is looking excellent if you do not maintain it, you may not be able to look this gorgeous. So here are some tips for keeping your home after you de-clutter it-
Schedule a Decluttering weakened every week: do not cheat with this plan. Make sure you maintain the routine regularly.
Spend a few minutes visualizing this every day: visualize the look of your house. Check for any new clutter. Look for the essentials and the extras.
Make a maybe box for some contents: this is for the stuff you don't need of but there also you think you may need it sometime later.
Put the charity staff in your car: put the charity stuff in your vehicle. It will create some space in your home.
Create a 30-day list: this is most helpful to prevent binge shopping and cluttering. Every time you feel buying something put it on the list with date. Do not buy anything that is less than 30 days on the list.
Now, let us have a look upon the benefits of Decluttering more comprehensively-
Key Benefits of Decluttering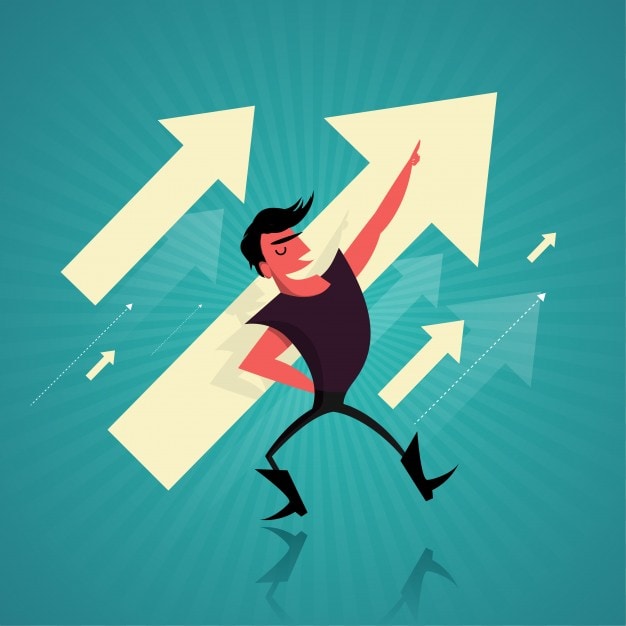 1. It Will Help To Minimize Financial Pressures
It is a fact that money is linked to everything done by us, and Decluttering implies more than merely organizing or redistributing your present belongings.
Once you have eliminated everything that you don't require, it is time for you to think about those things which you will bring into your house, particularly in case you are susceptible to impulse buying. Make it a point to prepare a list of items you are about to purchase and how much you are going to spend in the week.
Following this, go through the list and mark whether the items which you have mentioned there are imperative for you or not. However, not be too strict about depriving yourself in the long run. Try to go for those things which will make you happy in the long term.
2. It Will Help To Minimize Anxiety
Cluttered areas will make you suffer from stress eventually.
A disorganized house can make you confused easily, and you can become more and more irritable. Moreover, it can make you feel ashamed regarding your home. Begin small to be on the proper track.
Try to separate the Decluttering into several daily steps that you can easily manage. Therefore, make sure to get rid of your junk mail on one particular day and then your clothes the subsequent day. Go on doing this until you have completed the job successfully.
3. It Will Help To Enhance Your Productivity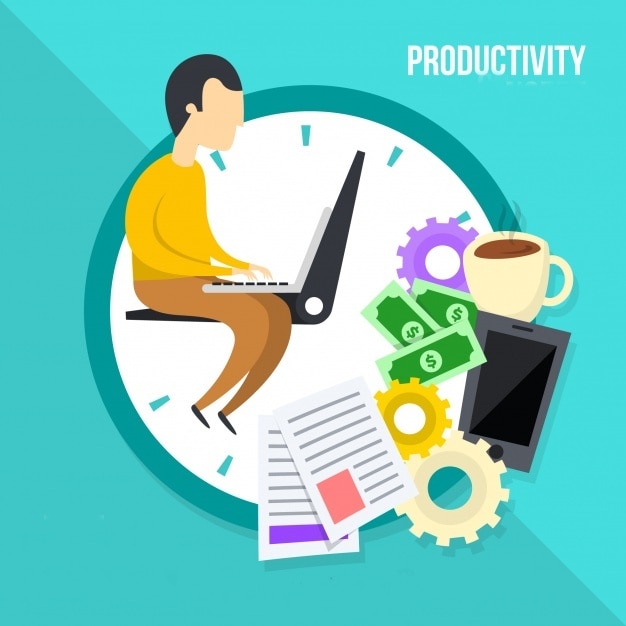 It is a fact that some of the most productive brainstormings take place at your residence. While your mind is free from the pressures of your workplace, it can move freely and try to find solutions to some unexplained problems.
This is called the "incubation period" by some neuroscientists, which is the time when you can riff independently without any stress or deadline from your colleagues. In case you are happier, you will become more creative and more productive as a result. However, in case you are confused and distracted, you will not be able to become productive whatsoever.
4. It Will Help To Free Up Your Schedule
In case your home is in a complete mess, it might be the fact that you are trying to search for your keys or wallet frantically while going out in the morning.
In this case, your house will become quite irritable to you instead of being a place of peace and rest. While you start the process of Decluttering, it will be sensible for you to make some space free for the essential items like your Smartphone, keys, and so on so that you can find them without any problem at all.
Final Thoughts
Decluttering your home is the first step toward Decluttering your life.
If you have gone through the above points, we hope it is clear to you how vital Decluttering is. Just follow the above steps and Decluttering your home is just an easy piece of cake now.
If it is a fact that your home is severely cluttered with all the things in a complete mess, then you should consider Decluttering your house without wasting any time whatsoever.