Have you ever borrowed some money from any bank or any person that provides some loan? If you have, then there is no doubt that you are also a debtor.
Don't you understand what we are talking about? A debtor is basically a person or any kind of business that owes some sort of money to some other individual or a particular business or the bank.
In even simpler words, we would say that a debtor is a person or a business that is in some kind of debt involving money from some other business or a person.
In this post, we are going to discuss all that is a debtor and make sure that you have an understanding of the term and its related effects too.
What is Debtor?
Debt is really a very common financing form which is used by the businesses in order to make sure that they are able to grow and have success in the best way. Debt helps in running several business operations and processes without any hassle.
Say your company doesn't have the money to order a new consignment of goods from someone else. Then you will be able to borrow the money from some other individual or any business to make sure that you can get the consignment and that would make you a debtor for sure.
Example of Debtor
Suppose customer C borrows money from Bank B- Then C is the Debtor and B is the Creditor
There are different companies that tend to issue such debts to the people, and there are some bonds that they have to sign in order to make sure that the debt is paid back in the best way.
So, this is an important thing that people have to keep in mind.
Use of Officer Loans by the Debtor
Another very common form of debt that we see in smaller companies is officer loans. These loans are pretty common when it comes to the businesses which are run by families.
They borrow the money from certain officers instead of just visiting the bank in order to get loans in the best way. When it comes to the debt, the companies need to make sure that they are always analyzing their debt to equity ratio.
This is done to make sure that they are not overloaded with debt and are able to manage it in the best way without any hassle.
Important Tips for the Debtors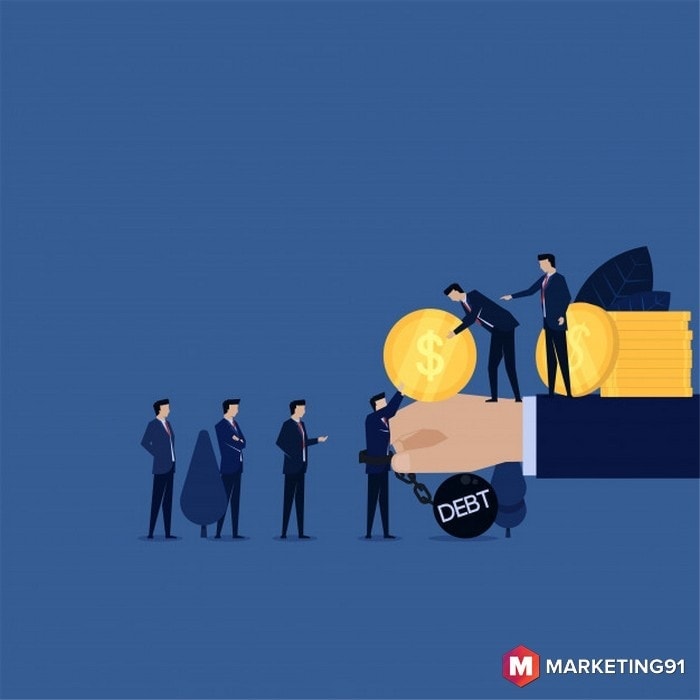 We all know that once the debt level increases, it can cause several problems in the business. Hence, it is important to make sure that the companies keep this point always in mind. There are some companies that often tend to borrow a lot of money.
Then they are not really able to afford all the payments of interests over time. So, these ratios are very important for the companies to examine before they go ahead with any new plan.
If you have a business of your own and you need to borrow some money, then this point will be very useful if you keep in mind.
One more thing that you need to know is that if the debt ratio becomes a bit higher, then you need to make sure that the expansion of finance happens with the help of equity financing.
Important Concepts related to the Debtors In Businesses
We have already established the fact that a debtor is a person or a customer who borrows some money. However, in the case of business, the debtors are a little bit different for sure.
Well, to be honest, the debtor in businesses will be the one who has already purchased a particular service or some goods from some other company and then owes the company some payment.
This will indicate that on a particularly fundamental level, there are some companies and the entities which would be debtors at one point or another.
Almost all of the companies in the world make purchases when it comes to running a business, and there is a chance that they are debtors as well.
However, it is not really necessary that the debtor will always be the customer when it comes to services and products only. There are also some who borrow some sort of cash from some other business or a lender.
These businesses are also called debtors, and they have to pay the money back along with interest for sure.
Let us provide you with an example so that you can understand. Say you want to buy a property for your business and you don't have the money for it. What will you do at that point? One of the solutions is to visit the bank and then get a loan.
There is another thing that you can do as well. You can go ahead and get some loan from another lender who is a person. Well, in this case, you will be the debtor both times.
There is a particular amount of interest which is associated with the debt, and you have to pay the interest for a certain period of time.
Also, one more thing that you need to know is that the debt would be valid for a certain period of time and you have to pay the debt amount along with interest at that amount of time to ensure that there is no further trouble in the future.
The debtors also have some sort of agreements with the lenders from which they borrow the money, and there are some legal consequences if there is a breach in the agreement. So, it is an advice that you pay back the debt in the best way and that too at the designated time so that you don't have to face such harsh consequences.
Let us now have a look at different types of debts that establish a relationship between creditor and debtor-
Types of Debts that make relation b/w Debtor and Creditor
Bank account debt
Council tax debt
Phone debt
Trade debtors (Most commonly used in Accounting terms)
Loan shark debt
Credit card debt
Utility bill debts
Payday loan debt
Gambling debt
Car loan debt
Overdraft debt
Parking fines
Legal court debt
Personal loan debt, etc.
The Difference between Debtor and Creditor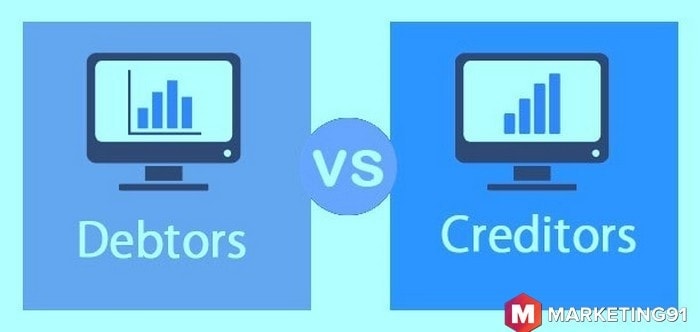 For an individual who wants to borrow some money, it is important to know all about debt and debtors for sure.
However, it is also important for the people to know more about the differences between the lender and the debtor so that they can distinguish in between these two individuals in the best way.
Hence, we are going to discuss something important about the debtors and the lenders so that you have an idea of what we are talking about in here.
So, make sure that you are reading this part very carefully because it is certainly very important for you to know the difference between debtors and creditors.
When it comes to defining the debtor, it can be said that it is the entity or the person who will borrow the money from the creditor or the lender.
The entity will have to pay a certain amount of interest to the person who is providing them with the money and hence will have to make monthly, yearly, or weekly payments.
The creditor or the lender is the person the entity who will lend them money or provide some sort of credit to some other party known as the debtor. Thus, when we talk about the lending agreements, there is a creditor, and there is a debtor in it.
The relationship that they both share is particularly important to study when there is a talk about an extension for the credit amount, which is exchanged between these two parties. Hence, people want to know more and more about it for sure.
There is a certain behaviour difference in the creditor when it comes to lending money and then extending credit. How is that possible? Well, we are going to discuss it right here.
Creditors safeguarding themselves from Bad Debts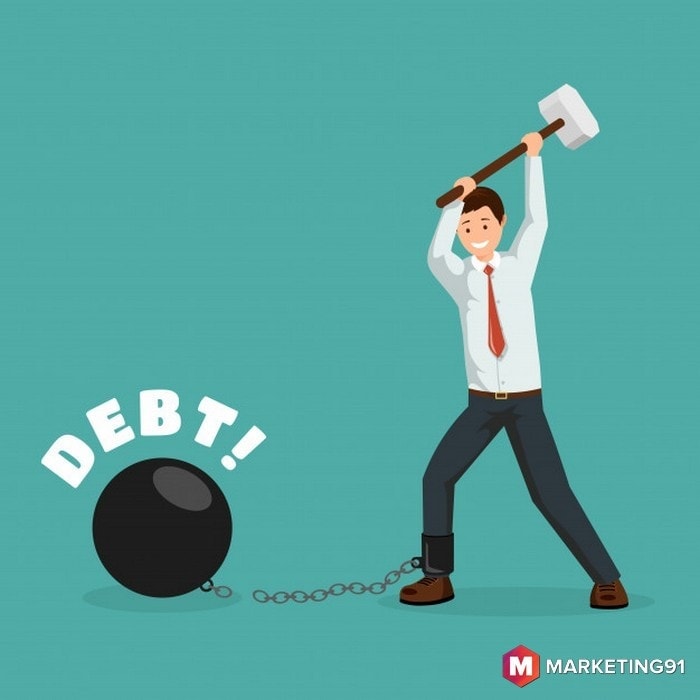 When the creditor has lent the money to the debtor, then he will demand some sort of collateral or basically a personal guarantee from the debtor. This is in order to make sure that the debt is paid back on time.
There are so many different cases when the creditors have provided the cash to the debtor only to have their debts turn into bad debt. This means there is no chance of getting the payment back.
In order to avoid such an issue, the creditors tend to ask for some collateral or the loan covenants from the debtors in the best way.
This is in order to minimize the risk of losing the money in bad debt.
Hence, it is very important for creditors to take this step if they want to have the best results in case of lending the money.
In case of extending the credit which happens in most of the cases, the creditor will be providing a very small amount to the debtor and that too for a very short duration of time.
Hence, the size of the credit line is of the most concern for the creditors when they provide the credit to the debtors in the first place. When it comes to providing credits, there are no loan covenants as well. It is the duty of the debtor to make payment for the credit provided by the creditor.
Wrapping it up!
So, that is all you need to know about debtors. We hope this article was informative for you.
How helpful do you consider the relationship between debtor and creditor? Share your views in the comments below.