The quote Boss is always right may seem like few simple words at the onset of your career but as time passes by the employee starts realizing that it was created by a frustrated employee who had to say 'Yes Boss' throughout the day and that too to someone who was simply a bad boss.
What is the definition of a bad boss, and how can you recognize him. In the corporate world, there are different types of bosses, some good, some smart, some over-the-top and some with toxic qualities that make an employee fear to work for him. Some of the qualities that make him a bad boss are
He de-motivates you at every turn
Your talent does not hold any sway over him
Never supports your innovative ideas or theories
You do not have any energy left at the end of the day
Interaction with him is always wearing on your nerves
He is intrusive and does not give you your personal space
Never provides you with a feedback
Takes credit for your work
Dealing with a bad boss is a challenge, and it becomes imperative to find ways and means to deal with him if you are unable to change your job for any reason.  Take the following steps to deal with such situations in an effective manner
1. Make sure that the boss is really bad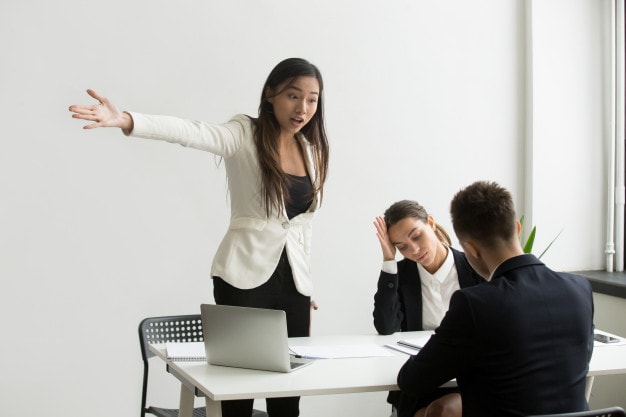 Sometimes the circumstances are so adverse that the boss looks like the devil, although in the actual scenario, he is not. Before taking a judgment call and labeling him as a bad boss, make sure you are dealing with a bad boss and not a bad situation. Are you new at your job or you have been working for a long time but have been allotted to this position recently where you have to work for a new boss?
In both scenarios, the boss is new, and you might not have been able to understand him hence make an effort and monitor his dealings not only with yourself but with others also. This will give you a fair idea about his behavior. Give yourself and the boss some time so that both of you can create a good working relationship.  Meanwhile, keep observing him and try to notice the things that you consider wrong.
Is there a reason for that incidence, was it a one-time occurrence, has his behavior been rude to everybody or is he especially targeting are some essential questions that you should find answers to if you are looking for ways to determine whether you are working for a bad boss or not.
2. Identify the motivation of your boss
If after a considerable period suppose four months his bad behavior continues then it is the time to identify the motivation of your boss. What is the reason that he behaves so atrociously is an important question that you should deliberate about. You need to have a more in-depth insight into his thought process to understand him better. Find about why he is doing things the way you do not find acceptable.
What is his motivation in demeaning you at every turn is it personal or is that his normal behavior. If he finds something unacceptable about you, then try to make changes and if it is his typical pattern, later try to make sure that you do not antagonize him unnecessarily. Sometimes the boss behaves in a usual tyranny way because he feels that this is the normal behavior of a boss.
In such cases, he believes that he is empowering his staff. Your boss might be lacking in the basic training or he might have gained success too quickly and the arrogance of his position and achievements is what prohibits him from being a good boss. Make sure to identify the actual reason if you are looking for ways to deal with a bad boss.
3. Do not let it affect your work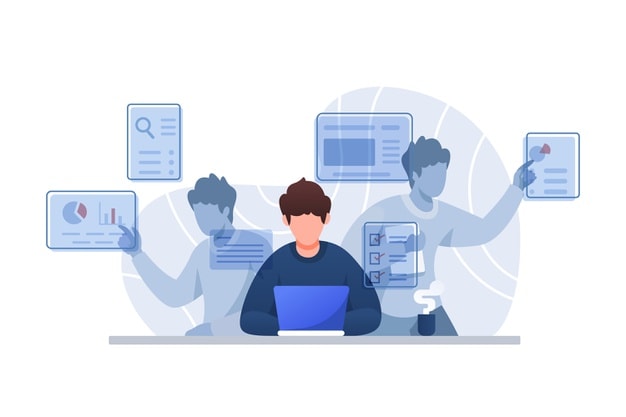 The first thing that gets changed because of the bad boss is your work in the office. Do not let it be an excuse for sloppy work and be determined to ride this phase by being extra diligent in your efforts. Take a deep breath and remember your goal. Now put your focus on the target and do not be sidetracked by the distractions. Yes, the bad behavior of your boss is a distraction that you have to overcome hence stay engaged, focussed and upbeat because this is the right way to deal with a bad boss and stressful situation.
'Handling your boss in this manner will set you apart and you will be able to reach your professional goals much more quickly. Do not succumb to negative thoughts and think of resignation until and unless it becomes an atrocious situation where no other course is open for you.
If your boss loves to shout, do not react by shouting back instead maintain your calm manner and think of him as a rude child and if he is bad-mouthing ignore and behave as if he is talking about a third person. Do not reciprocate by indulging in gossiping about his action and behavior because words have a way of reaching back and it can cause repercussions that you are not ready to deal with.
Concentrate on your excellent work and let other things slide away
4. Talk to your boss
Sometimes the employee is overthinking and making mountains out of a molehill. The situation might not be as bad as you are making it out. The best way to deal with a bad boss is to confront him directly. Do not aggravate him instead be polite and differential and ask him for feedback and direction so that you can make changes accordingly.
Never show by your actions or words that you consider him a bad boss because he has the authority to make your life a living hell hence step back if such thoughts have crossed your mind.
This will prove a counterproductive action and drag you behind thus talk to your boss politely and ask for his assistance if you are looking for ways to deal with a bad boss.
5. Take the help of a mentor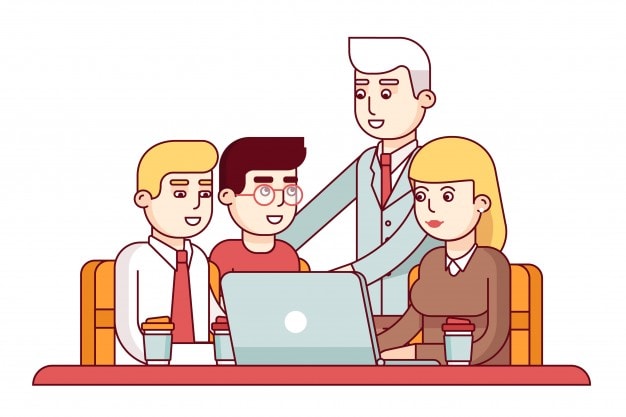 Sometimes the situations are beyond the capability of an employee, and all his efforts are in vain. What to do in such a case is the thought that will cross your mind. Remember you have a lifeline in terms of a mentor.
"Find one who has previous knowledge about your boss and can help you to come to terms with the situation. Talk to him freely and tell him about your concerns. Listen with open ears as well as mindset so that you can grasp the intricacies of the situation.
Ask him for help so that you can reach out and deal with the bad boss.
6. Stay one step ahead
Stay one step ahead if you are looking for ways to deal with a bad boss. If he is a micromanager, then anticipate his demands and get things done before he can ask for it and if he is the one to play blame games then make sure the work is of best standards, and he cannot find any mistake in it.
The idea is to work with and for the boss and not against him. Undermining your boss will not take you far as nobody wants to work with employees that have a habit of bitching about the boss. When your boss sees your efforts, he will become amiable and this change will be for the better.
7. Set boundaries
A meaningful way to deal with a bad boss is by setting boundaries. This will help the employee in maintaining a respectable distance from the bad behavior of his boss. Suppose your boss has the habit of calling after work then keep your phone on the auto-response message that will tell him the phone is off-limits after work.
If your boss asks you to attend meetings in the early morning every other day, you can politely inform him that it is not possible for you as you leave far or you are busy with other activities in the morning. Setting boundaries is essential both for the boss and the employee as it will give them breathing space to deal with each other and maintain some distance.
8. Identify triggers
Identify the triggers that set your boss off so that you can be extra vigilant about them if you are looking for ways to deal with your bad boss. If your boss has a weakness or two, work around them to make a good impression.
Suppose your boss is disorganized then maintain his calendar so that he can easily keep up with his schedule. Look for opportunities that will help in improving your relationship with him.
Make sure you do not accidentally light the trigger that will set him off and in case it happens then do not contradict and make your life more miserable.
9. Engage with the support network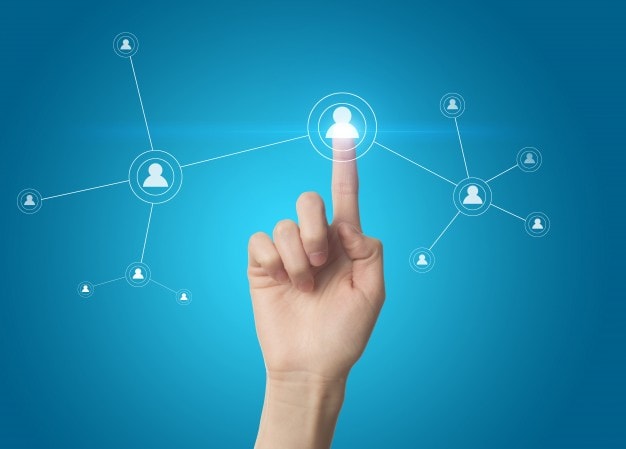 Dealing with a bad boss is emotionally challenging, and a person needs positive and good people around him at such times.  Sometimes the situations will look and feel out-of-hand and you might want to leave your present job but remember running away from an unpleasant situation is not the answer. In case you do want to switch job then make sure you have one in hand before you decide to leave the current one.
A strong support network is essential if you are looking for ways to deal with a bad boss. Surrounding yourself with such optimistic people will help you to overcome your stress and discomfort.
Moreover, the conversations will help to find a different perspective that you might not have thought about. Friends, family members, therapists, coaches, and even trained professionals are good at providing the encouragement and support needed to come out of a difficult situation and deal with the bad boss.
10. Be physically and mentally fresh
Take care of yourself so that you can deal with your situation in a better manner. Find activities that can help you to relax like sports, meditation, yoga or social events. Relaxation and mindfulness are the best ways to be physically and mentally fit as they will help you to find your balance in life.
When a person is mentally and physically relaxed, he will be able to handle the stressful situation at the workplace in a calm manner. The employee can also practice positive self-talk as it will help him to curb any impulsive behavior on his part that could harm his chances in the office.
11. Explore other opportunities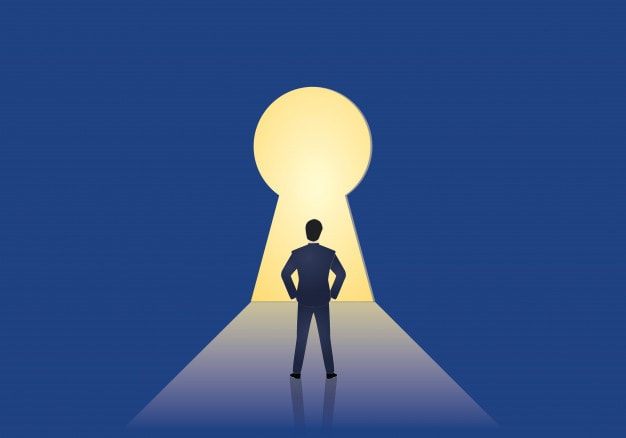 It is essential to find ways to deal with a bad boss and make an effort for it. This does not mean that you must continue with the situation forever. Explore other opportunities side-by-side so that you have an option if things go out of your hands. Look for other posts in the company itself by talking to someone you know like colleagues or people in other departments.
Consult with the HR department and ask for help in finding a position suitable for your skill and knowledge. Try to find a job position in other organizations also because you never know when fortune will smile on you and you can get rid of the bad boss by simply switching jobs.
If you liked this article, we bet that you will love the Marketing91 Academy, which provides you free access to 10+ marketing courses and 100s of Case studies.