Advancements in science and technology have made life richer because people have the internet and the use of a personal computer at their disposal. But every good comes with something bad and this is why people have to face the issue of cyber threats.
The cyber threat is defined as unauthorized access by someone else into your personal information with malicious intent. This mischievous act attempts to hack inside a computer without any permissible authorization and cause severe damage.
What are Cyber Threats?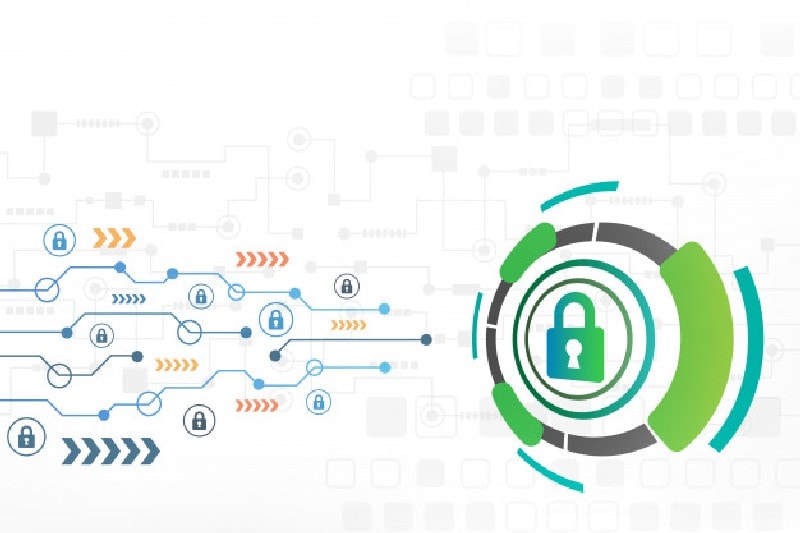 Cyber threats have become very common in this new world where data infiltration, disruption of digital life and infrastructure breaches is the norm of the day. The hacker is equally comfortable hacking inside an individual's personal computer or multinational organizations. In several cases, even governments have been unable to protect important data and information from hackers.
It is not necessary to have a physical presence to pose a cyber threat. A person can easily gain access to a control system from remote locations with the help of the internet. It is important to create safe-walls or cyber barriers to keep away intruders so that the data is never unprotected.
Keep your anti-virus database and systems updated white list only specific ports you need, make regular back-ups and audit your device regularly for suspicious activity to minimize the cyber threat.
Examples of online cybersecurity threats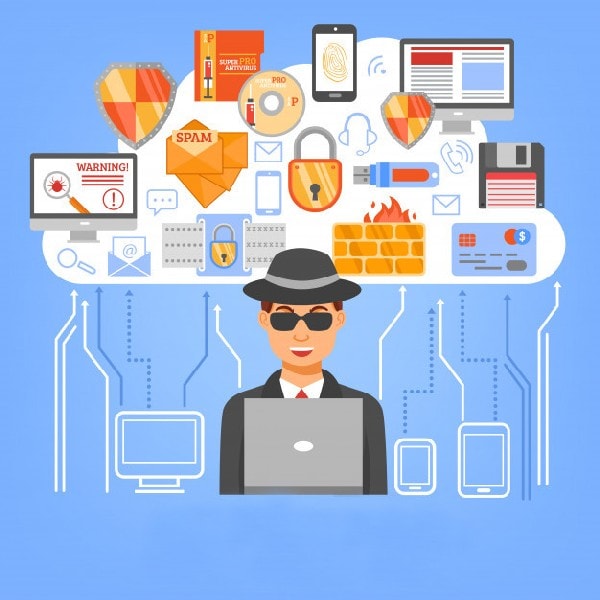 Some real-life examples of cybersecurity threats are-
User records of nearly 540 million users of Facebook were exposed to the cloud computing service of Amazon in one of the most hyped security breaches.
In the year 2016 information about Russian Threat Group-4127 attacks on the presidential campaign of Hillary Clinton was revealed by SecureWorks.
Yahoo was breached by hackers and its customer accounts were breached. The company has been unable to bear the damage to its reputation and is still struggling with it.
Records and data pertaining to 885 million users of First American Corporation were breached and sensitive information pertaining to mortgage, wire transactions, and bank info was leaked.
Types of cyber threats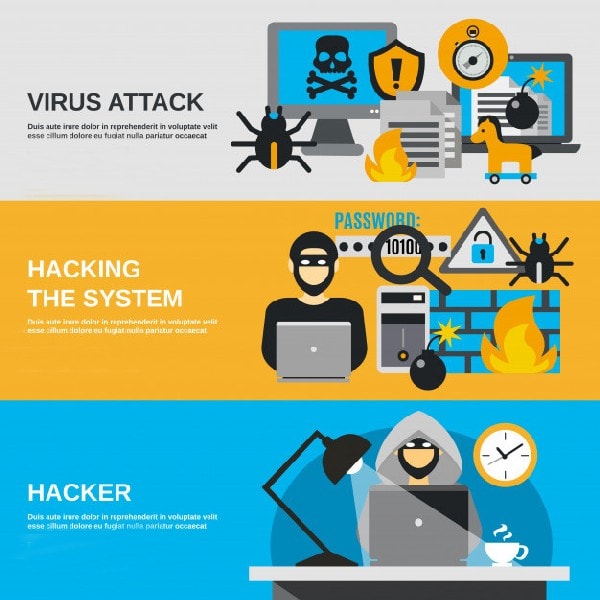 Cybercrime has been on an increase and the threat is making everyone vulnerable. Some of the common types of cyber threats are as follows-
1. Malware attack
Unwanted and malicious software that is installed into a system without consent to breach a network is known as a malware attack. It then disrupts and stops access to key components to obtain data and information by passing it through the hard drive. Some popular malware cyber threats are
File infectors
Macro viruses
Polymorphic viruses
Boot-record infectors
Trojans
Stealth viruses
Worms
Logic bombs
Ransomware
Droppers
Spyware
Adware
2. Denial-of-service (DoS) and distributed denial-of-service (DDoS) attacks
Denial-of-service attacks and distributed denial-of-service attacks are both caused on the system's resources so that it fails to react to service requests. The purpose of DoS is not to gain direct benefits but to gain service denial.
In DDoS multiple devices that are already compromised are used to launch the attacks so as to exhaust bandwidth and prevent fulfilling legitimate requests. The numerous types of DoS and DDoS cyber threat attacks are
TCP SYN flood attack
Smurf attack
Teardrop attack
Botnets
Ping of Death attack
3. Phishing and Spear Phishing attacks
Phishing is a popular cyber threat that involves the sending of sham communications via email to steal sensitive information and data or to install malware inside the victim's device. It looks as if the email has been sent from a trusted source and the potential victim is tricked into either opening the link or downloading it.
One can minimize the risk of Phishing by not opening each email without verifying it first.
In Spear Phishing the attacker conducts research, creates a personalized message and then targets a specific victim. It is hard to identify and defend against Spear Phishing.
4. Man-in-the-middle (MitM) attack
In this type of cyber threat, the attacker interrupts the traffic and pilfers the data by popping inside the two-party transaction. It is possible when the network is unsecured or when the device is breached by malware and this leads to leaking of all the information to the visitor. Some common MitM types of cyber threat are
Session hijacking
Replay
IP Spoofing
5. Password attack
In this type of cyber threat, the attacker obtains the user's password by sniffing the connection so as to acquire an unencrypted password. He can gain access to the password database, make a guess or even use social engineering for his purpose.
It is important to implement a lock-out policy where the account will be automatically locked after two or three tries. Some popular password attacks are
Dictionary attack
Brute-force attack
6. Cross-site scripting (XSS) attack
In this type of cyber threat, malicious JavaScript is injected by the attacker into the website's database. The attacker can log keystrokes, collect information, capture screenshots and control the device remotely.
7. Drive-by attack
In this type of cyber threat, the malicious script is planted into PHP or HTTP code inside insecure or unprotected websites. The malware is installed either directly into the system or is redirected to a site already controlled by attackers.
In order to keep the threat away, the user must avoid websites that have malicious code. It is important to update your operating systems regularly and avoid unnecessary apps and programs on your device.
8. SQL injection attack
In this type of cyber threat, a malicious code is inserted by the attacker inside a server using SQL so as to gain access to sensitive information from the database. It can read, modify, recover content, issue commands and even execute administration operations on the database.
9. Birthday attack
This type of cyber threat is made against hash algorithms used for verifying the integrity of digital signature, message or software.
10. Eavesdropping attack
This type of cyber attack is conducted by intercepting network traffic to obtain sensitive and confidential information like password or credit/debit card numbers. Some of the eavesdropping attacks are-
Active eavesdropping
Passive eavesdropping
Sources of cyber threats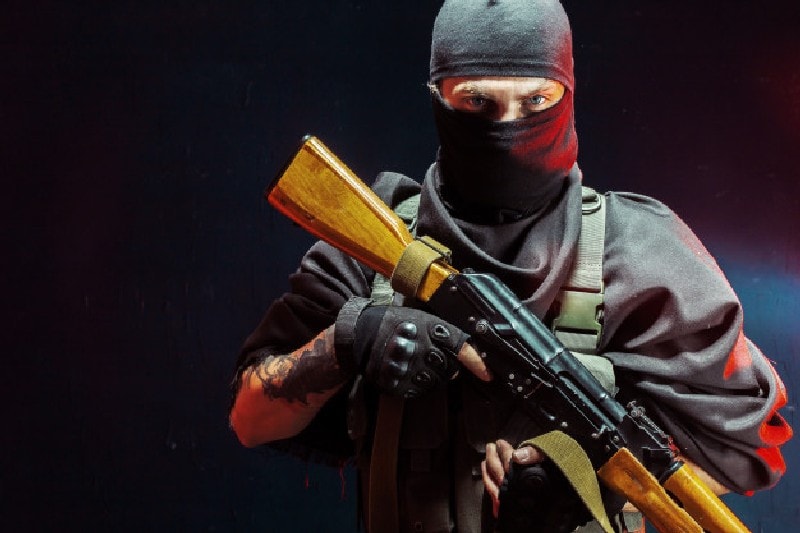 The various sources of cyber threats are
1. Terrorists
The cybercriminals generally take the help of malware or Phishing to obtain important and sensitive information and generate funds. The terrorists seek to exploit and destroy critical infrastructure and human lives to damage public confidence and weaken the economy.
2. Hacktivists
Cybercriminals or Hacktivists have a political agenda and are made of groups and individuals. They are considered as a mid-level threat as they can cause isolated attacks that are damaging.
The goal of Hacktivists is propaganda instead of actual damage and destruction to critical infrastructure. One of the most popular Hacktivists group is Anonymous that took down the Ferguson Police Department in the United States of America.
3. Hackers
The hackers pose a minimum threat to damage of national-level infrastructure. The hackers are credited with brief disruptions that can cause property damage and loss of life.
There are different types of hackers like Script Kiddies who are credited with defacing web pages, Virus writers who love notoriety and believe in causing disruptions of computer systems and networks, Professional hacker-black hat who penetrate the network and exploit coders and Security researcher and white hat whose primary goal is profit earning.
4. National Governments
The national cyber warfare programs pose a threat to the interest of a country as it wants to destroy, disrupt and weaken the government. The cyber threats include web-page damage, propaganda, loss of life, espionage and infrastructure disruption.
5. Organized Crime Groups and Industrial Spies
An important source of cyber threat is Organized Crime Groups and Industrial Spies. Their goals are profit-based and they pose a medium-level threat to a country. Their goal includes developing hacker talent, monetary theft and conducting industrial espionage.
6. Nation-State Threat Actors
The source of cyber threat is from foreign governments who are obviously hostile and working to undermine a specific country. The attacks are targeted to gain a tactical advantage, access military intelligence and pilfer intellectual property in order to cause harm to the rival nation.
7. Individual Threat Actors
Cybercriminals commit crimes to enhance their reputation and credentials. Initially, they operate alone but later are recruited for organized crimes. An example of Individual Threat Actors is The City of Detroit whose entire database was held for a ransom of 2,000 Bitcoin.
8. Bot-network operators
These are hackers who take over multiple systems to distribute malware attacks, spam and Phishing so as to obtain financial gains.
9. Phishers
An important source of cyber threat is Phishers who work alone as well as in small groups. They use malware and spam to steal information or identities for financial gain.
10. Spammers
One of the sources of cyber threat is Spammers who work as organizations or individuals. They are credited with the distribution of false or hidden information to carry out Phishing schemes.
Cyber threats level
A threat level indicator or cybersecurity index is used for offering reliable information about a threat that is targeting key assets, infrastructures, networks, and software. The five levels on the indicator portray the potential for damage and have been described below-
The red color indicates severe status and thus the risk of malicious activity or hacking is highest. The vulnerabilities are exploited as they can cause wide-spread and a high level of damage to critical infrastructure.
The next level is orange that also indicates high risk but less if compared with red color. The level demonstrates disruptions and damage to core infrastructure, system compromises, and numerous service outages.
The next level is Yellow that indicates an elevated risk of cyber activity and hacking to diminish or compromise services. It has the potential of high disruptions.
The fourth level of cyber threat is blue which indicates guarded response. There is a potential for malicious and harmful activities but any such activity has not been identified until that date.
The last level is green that indicates a low level of cyber threat. Except for the normal concerns, these are generally considered as a warning and often are kept aside for future references.
How do cyber threats affect you?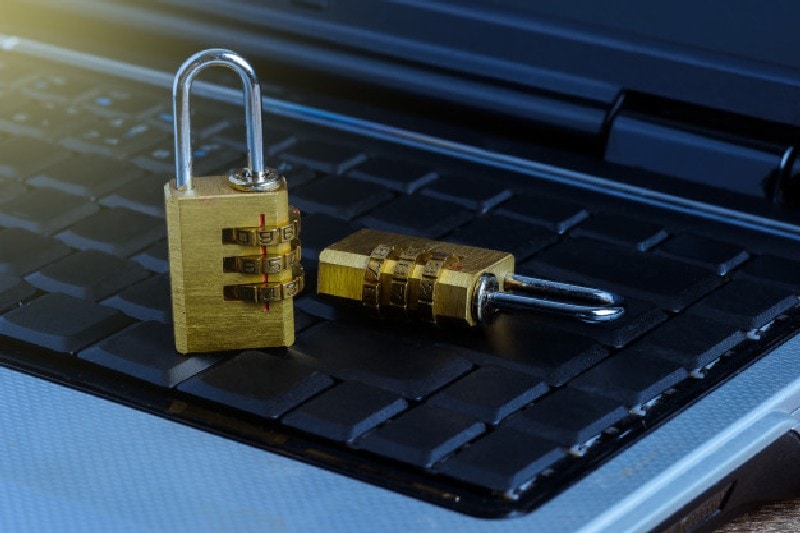 Cyber threats are potent and ever active. Cyber threat has become a reality of modern-day life as it has the potential to cause harm. Fake messages are sent by compromised emails so that the recipient's system can be hacked. The attacker easily steals personal and professional information that is susceptible as well as classified.
Access to the private database helps in hacking credit cards or other important passwords that cause serious harm. Cyber threats have the ability to ransom individuals, organizations and even governments.
In business theft of corporate data disrupts trading and causes financial loss as well as reputational damage. The lack of faith in the security system will lead to loss of sales and revenues as customers will shift their allegiance to companies that have better security systems in place.
Failure to keep safe the personal information of a client will make the business liable for a lawsuit from the victim and can ultimately result in regulatory sanctions.
It is important to ensure that organizations, as well as individuals, are using nest methods of protection so that they cannot have a direct impact on that person or business. Take some preventive measures like not opening emails without checking them, installing antivirus and antimalware programs and not sharing valuable information.
How can you detect cybersecurity threats before they occur?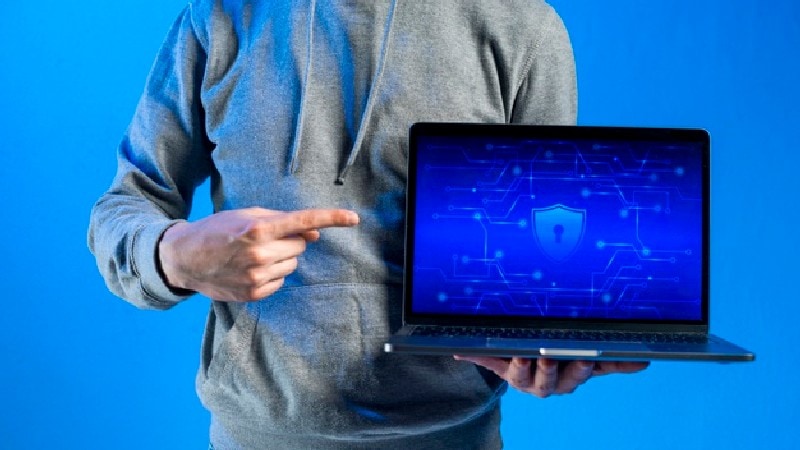 Cyber threats are inevitable. Not a day goes by when you do not hear about a breach. The loss of valuable data causes severe repercussions and it is up to us to implement preventive measures that can detect and mitigate such risks.
What one needs is a unique and reliable program that will prove helpful. Business entities have adopted numerous measures like installing firewalls and updating the software so as to keep their data safe from hackers. Some important methods to detect cyber threats before they occur are-
1. Advanced methods
There are several advanced security programs like intuitive security programs available in the market that will prove a blessing to the business. Implementing them will prevent attackers from conducting harmful activities.
This will obviously offer protection against access to sensitive and top-secret data and thus will be able to avoid substantial losses.
2. Emerging methods
The business can include a history of analytical capabilities to establish new policies so as to reduce any harmful incident. It is now easier to make comparisons between previous and current instances in terms of the activities that have occurred.
3. Basic methods
Every business organization implements basic methods to defend its data and information from being hacked. The software detects and highlights any suspicious activities as soon as they occur.
Why is cybersecurity important?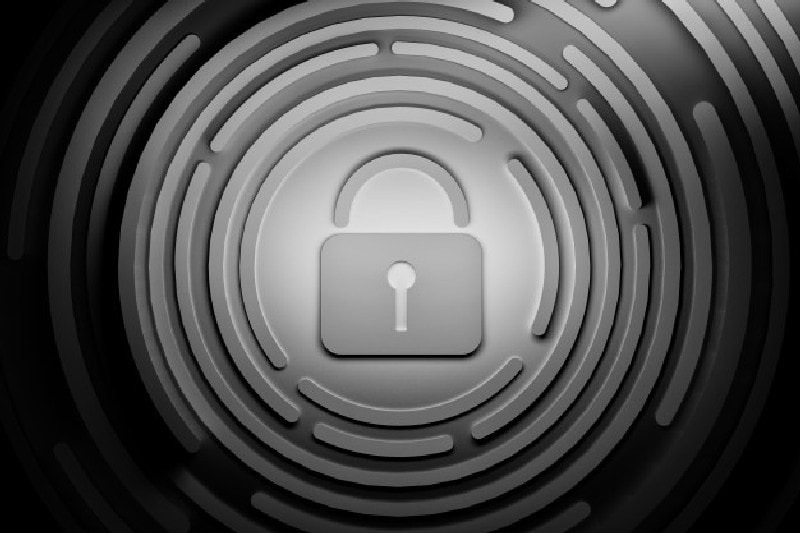 Effective cybersecurity is important to protect networks from being hacked. It offers endpoint protection, encryption, firewall, logging software, and even intrusion detection and prevention system.
1. Protects business
Cybersecurity is important as the solutions offer full security to the organization. This enables surfing the internet without continuously looking for potential threats.
2. Protects productivity
The system can be infected with numerous viruses that can slow it down. Cybersecurity helps to tackle this problem and save lots of time and effort thus increasing productivity.
3. Saves website from crashing
A cyber threat can infect a system and force the website to shut down. It is the cybersecurity that prevents the occurrence of such an event.
4. Prevent data leakage
Anyone who can get hold of the necessary data is on the front row as he has the means to negotiate a deal as per his wishes. The information is private and in order to keep it safe, it has become important to maintain a high level of cybersecurity.
In the case of a hack, all the details and personal information will be leaked or altered so that it could cause serious damages and harm operational reliability. Preventing data leakage is as important as breathing for everyone.
5. Protects the system
It is important to maintain a high standard of cybersecurity as it offers protection to the system against malware, virus, and worms that has the potential to leak data.
6. Recovery expenses are high
The cybersecurity is important so that you do not have to spend high amounts as recovery expenses for getting back the leaked data. The breach not only puts the information at risk but also has financial repercussions.
7. Allows employees to work safely
The use of cybersecurity is important because the security solutions enable the employees to work in a safe environment where they do not have to constantly worry about leaks and breaches.
8. Facing increasing threats
A number of incidents related to cybercrime and threats are on the rise. Destruction and loss of data, theft of intellectual property and financial data, fraud, and embezzlement are some common threats faced by individuals as well as business entities. It is important to face threats by implementing cybersecurity measures.
9. Looking at the future
It is important to look at the future and make it safe by minimizing the cyber threat. One of the best ways is by increasing cybersecurity. Implement antivirus package, firewall and encryption tools to keep the system and devices of the organization safe from any breaches and leaks.
10. Inspire confidence
When a customer knows that your system is protected against cyber threats it inspires confidence. They feel from secure while doing business with you and the chance of shifting allegiance becomes less.
If you liked this article, we bet that you will love the Marketing91 Academy, which provides you free access to 10+ marketing courses and 100s of Case studies.