Can you try and imagine your life without using social media. Let us give you a scenario in here. Say, you wake up in the morning, all set for the day. What is the first thing that you do? Well, you definitely check your phone and open every single social media account that you have to see the recent updates that have been taking place in the world.
We mean to say that this is how it normally works. There is not a world without social media, and even if there was, it would be a totally boring one, to be honest. Well, social media is all that we can think about. However, the first thing that comes to mind when we talk about social media and that is Facebook.
Believe it or not people but Facebook is one of the most popular platforms that we have till date. Businesses preferably use it to run Marketing and Advertising campaigns on Facebook.
So, if you also want to use Facebook to run your first Ad on Facebook to appreciate the real power of Facebook Advertising for benefits, this post is personalized to you.
Not only Facebook is an amazing tool that helps people in connecting and interacting with others from all over the world but it also makes sure that the online businesses are able to promote their brands in the best way possible. This is one of the main reasons why the Facebook platform is such an important thing in the world right now.
Well, when it comes to the use of Facebook for businesses, there are plenty of things that can come to mind. However, we are going to have a talk about just one important part of this particular post. We all know that one of the best ways to promote and advertise a brand on Facebook is with the help of Facebook ads.
These ads are the ones that help businesses with connecting to different people all at once.
However, one needs to know how to create the ads in order to make sure that they have the best results. Are you one of them?
Do you not know how to create Facebook ads?
Would you like to try for the first time?
Well, you don't have to worry at all because we are here to help you out with that.
Let us dive deep into the steps of creating your first Ad on Facebook-
11 Steps to create Your first Ad on Facebook
Facebook has surely gone on to become a platform that facilitates Marketing and Advertising in the most effective and conversion driven manner. It not only offers marketers with new prospects but also allows them to interact with their audiences effectively. It is evident that there is little room for oversight.
It becomes important to get a hold of how things work and how one can take up the responsibility of creating effective Facebook ads. Read on to know some of the easy steps one can put to use for creating a Facebook ad
For creating first Ad on Facebook, you can use two different tools- first one is Ads Manager and second one is Power Editor. Choosing an appropriate tool is surely one of the main decisions to be taken. With two options at disposal, you should try to choose the best one depending on what you want from your Ad.
The objective is something without which you can't start. Even before you plan to make your ad and post it, you've to outline the ad in your mind because it is going to make the process easier for you. Facebook Ad manager leaves around 10 objectives at your disposal out of which you can easily choose the most relevant one.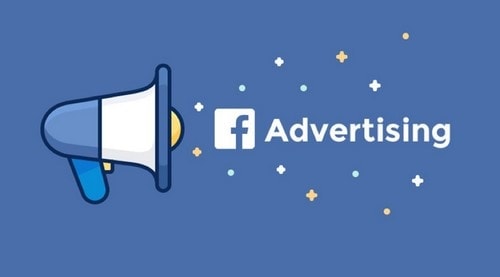 Audience is something for whom the ad actually is designed. Facebook's targeting criteria allows the marketers to clarify the criterion's based on which the ad is targeted to the potential audience. The built-in-targeting includes various elements like location, age, gender, home, generation and many others to choose from.
Budget is the main thing of your ad. Marketers have the option to set either a daily or a yearly budget. You have to the choose right budget option for your ad depending on the time frame you wish your ad to be active.
Scheduling the ad is a great option at disposal. You can choose to set the starting and ending date or choose to run the ad immediately.
Optimization and pricing can be done as easily as it gets. You have the option to choose whether you want to bid for your objectives. There is even an option for manual bidding if you don't fancy the idea that Facebook is setting optimal bids.
Delivery type is mainly categorized into two categories namely accelerated and standard. Being a time-sensitive ad, accelerated ads increased the reach of the ad for a time span whereas standard ads are active throughout the day.
Creating your ad is the reason you invested time in reading this. It all starts with the main objective you have in store. Facebook ad manager would suggest the options on the basis of your requirements. The two formats that come across are-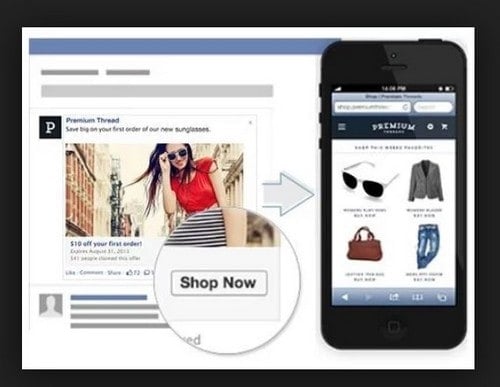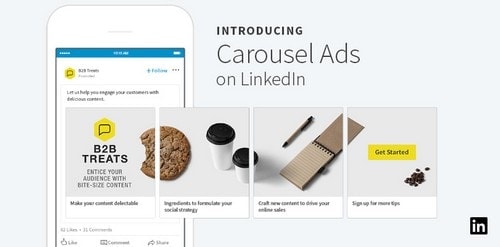 After successfully choosing which option to go for, you just have to upload your ad. The point to be kept in the context is that you need to adhere to the design criteria set by Facebook on a primary basis.
Reports are something you need to pay proper attention to. After successfully uploading your ad, make a pact to see how it is working. As manager of Facebook acts as a sophisticated dashboard that facilitates with the overview of the campaign.
It is important to understand that looking at the big picture is important. You may choose to customize the tips and options and that's normal but you need to pay proper attention to not deviating from the agenda. Once the ad is live and you start getting traffic, you have a ready polyester at disposal.
So, these were the steps that you need to follow to run your first Ad on Facebook. Let us now go through some of the tips that will help you run these Ads with utmost ease and the needed effectiveness-
4 Tips To Assist You in Creating Your First Ad On Facebook
All you need to have is a great ad in order to make people know about the brand of yours. But how are you going to do that if you have no idea whatsoever? Well, these are some of the tips that you need to follow in order to have the best results for you and your brand.
1) Deciding the right Objective Of Creating The Ad
Well, one of the most important things that you need to do in order to create the ad on Facebook is to make sure that you know why you are doing it. If the business world taught us anything then it is this that not all the businesses have the same objectives for creating the ads.
Some want to create brand awareness and make people know about the brand. However, there are also some who want to promote a service or a particular product that their company is providing.
You need to make sure that you decide the purpose first before you even begin to write down the ideas for your first ad on Facebook.
2) Selecting the right Target Audience
We cannot possibly stress more on the fact that you need to have the perfect audience in order to make sure that your ad is a success. Well, you don't know who the target audience is? Well, let us provide you with an example.
Say you have a business of the latest gadgets and other technology related stuff but you target the audience who are a bunch of 80-year olds. Surely, you don't think that the ads are going to do much success, are you?
Well, of course not. Instead, you could lose the business that you have. That is one of the main reasons why having an idea about the target audience is really important. These are the people who will actually be able to see the ad and benefit from it as well.
3) Setting the Budget for the Ads
Surely you did not think that creating the first ad on Facebook is going to be a free process, right? That would be wrong. There is a little amount of money that you need to spend in order to make sure that you create the perfect advertisement.
So, how do you know what is the amount that you need to have? Well, this is why you need to create the perfect ad budget for your Facebook ads. This is certainly one of the most important things that you need to know about.
With the help of the proper budget, you will be able to ensure the amount that you are spending on the advertisement of yours. This way, you can make sure that you don't overspend.
4) Choosing the Type of your first Ad on Facebook
When you have already made the budget of yours, then you can focus on the next big thing that is pretty much very important if you want to have a successful ad campaign for the first time. You need to make sure that you know the type of ad that you are going to post.
There are many different posts that you can make when it comes to the advertisements. There are photo ads, video ads, slideshows and so much more to choose from.
Each of them helps in providing the results in different ways. If you want to ensure the success of your first Facebook ad, you need to decide on the type first.
So, these are some of the things that you need to know about creating the first ad on Facebook.
You also need to make sure that you promote the ad on other social media platforms as well.
Also, take care that it is short and valuable. With the help of these tips, you can create an awesome ad for the first time on Facebook.