Cost Control is one of the most efficient tools that businesses use to decrease the production cost. In this, important details are provided to the management, so they can know that actual costs and predetermined costs are aligned.
Let us dive deep and understand Cost Control in an in-depth fashion –
What is Cost Control?
Cost control is the identification of business expenses and taking steps to reduce them. This is how a company can start making more profits.
Cost control begins with the creation of a budget. By having a budget in place, the business owner can make a comparison between the actual cost incurred, and the cost accounted in budgets.
So, Cost Control is an integral part of the Cost Management System.

If the costs incurred in reality are lower than the budgeted costs (this rarely happens), it is good for the business. However, you do need to check whether the accounting and budgeting systems have skipped to record a source of expense. In most cases, however, the actual cost would either be close to the budgeted cost or may exceed the budgeted costs.
When actual costs incurred are too high from the budgeted costs, the management needs to take some serious steps. One option can be to deal with a new vendor who offers to provide goods at a lower price than others. Another very common form of cost control is outsourcing some functions of the company.
Cost Control & Target Net Income
To understand cost control, paying attention to Target Net Income is also important because cost controlling is an important part of planning for Target Net Income.
The formula of Target Net Income is-
Sales – fixed costs – variable costs = Target net income
Implementing cost control by reviewing Fixed as well as Variable costs to reach the Target Net Income should be the goal of the business.
Why is Cost Control important?
Cost control can be defined as a particular regulation by certain executive actions which result in the cutting of costs in certain operations of the company.
The main goal of cost control is to achieve a target set for the sales of the businesses. There are some standards which are set in the cost control measures, and the firm needs to make sure that it properly complies to all the standards and rules that are set.
The deviations that happen in the performance of the company due to these standards can be easily analyzed and then reported as well to make sure that the executives can take some corrective actions for the company.
The method of cost control puts the main focus on the present as well as the past of the company. This method can be easily applied to things that have certain standards.
The method seeks to have the lowest possible rates when it comes under the conditions that exist in the company. The cost control function can be defined as a preventive one.
Role of Cost Control in various Aspects of Management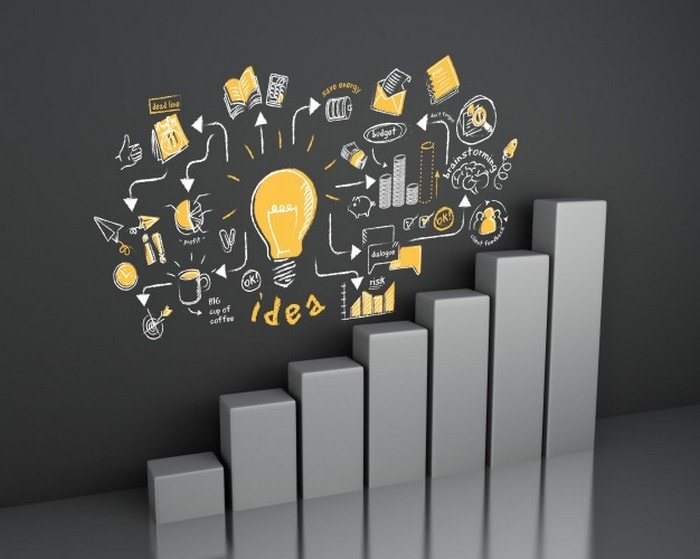 Cost control has various parts, and several aspects of the management have to come together for a successful implementation of cost control. We are discussing some of the steps that can lead to an efficient cost control system
#1 Planning
The first and foremost thing in starting the process of cost control is planning. You need to make a plan and set aside targets in estimates, budgets, and standards.
#2 Employees' role in the plan
If planning was the first step, communicating it to the staff marks the second. Nothing will happen if the initial plans and targets just remain limited to papers. They need to be pulled out from theory and put in practice.
For this, you need to inform your employees what your plans are, and you need to educate them on what their role is going to be in the plan. This will enable them to play their part nicely in the cost control efforts.
#3 Monitoring
When the execution part of the plan starts, it is also the time to start monitoring and evaluating the performance. The various cost incurred is recorded, and the information about them is collected.
The jotting down of costs for the means of evaluation is the first step that may lead to a successful cost control plan.
#4 Assessment
After the start of keeping a record for the actual costs incurred, it's now time to run a comparison between the actual costs and the projected costs. If the target performance is not being achieved, then it's time to sit down and devise strategies to achieve those target performances.
#5 Taking decisions
After assessment of different performances, it is up to the administration of the business whether they wish to revise the targets or put certain steps in place to reduce the recorded deficiencies.
Most big enterprises suffer from a great loss of raw material due to pilfering, poor workmanship, inefficient storage, and obsolescence. This wastage often leads to huge material costs that can be easily prevented if efficient working and monitoring methods are implemented.
Let us now have a look upon the characteristics of a good Cost Control System-
What are the characteristics of a good Cost Control System?
Precise depiction of the responsibilities of centers
Different Cost Standards
Proper relevance of the controllable costs
Having a well-prescribed authority
Cost reporting
Two Standards of Cost Control
Broadly, there are two standards for controlling costs. One is external standards, and the other one is internal standards.
1) External standards
External standards are when the performance is compared with outsiders, i.e., other companies in the same industry. The cost performance, in this case, is judged based on several cost ratios.
2) Internal standards
Internal standards are when the performance is compared within internal departments or internal cost elements. These internal cost elements of a firm can be anything ranging from overheads, labor costs, or material costs.
Two of the broadly used internal standards are:
Budgetary Control
Budgetary control, as the name suggests, involves the creation and use of budgets. A budget can be said to be an overall projected expense statement that covers all the estimated costs for the operational activities of a business. Once a budget is followed all the organizational activities conforms to the allowed budget.
Budget is an effective cost control tool that is used to plan, execute, and regulate different operations of a business. It contains previously laid down objectives, methods, and rules based on which business functions are carried out, and their performance is measured.
Budgetary control can also be seen as the comparison between the estimated costs and the costs incurred in real. When these two differ largely from each other, steps are taken to rectify the differences.
Steps in budgetary control:
Planning marks the first step for budgetary control. Here the manager of each department is required to plan and monitor their departmental activities. Budgetary controls leave no room of any ambiguity; everything is done according to the budgeting rules.
After the planning stage, the budget is distributed to different departments. A part of the budgetary control also requires that the departments share their information for the proper budget execution.
The budget also encourages record keeping. This will be done in a day to day basis to keep everything up-to-date. Further, when we come down to the control aspect of the budget, it is very precise. It is easily able to recognize and difference and motivates managers to take steps to remove the actual and projected differences.
Standard Costing
Standard cost is another popular method for cost control. Here standards are set out for performance and costs. This can be said to be a set of pre-defined costs that are laid down under certain working conditions.
In standard costing standard costs are previously prepared. They are also compared with the real costs and the variances between them are noted down. After determining the causes of such variances steps are taken to maintain the standard costs. These are usually determined under smooth working or production conditions.
Standard costing involves determining the future costs of products and services. This is mainly done by accumulating a lot of data from various sources and doing extensive research.
Here the success of the standard costing method is tested through observing the difference between the actual costs and the standard costs. This comparison highlights the nonstandard costing sources and allows managers to fix them as well as bring them back right on track of the standard costs.
There are two inherent requirements in standard costing methods.
The first one is a system that can measure different performance and establish a standard.
Second is the measuring tool or scale that compares the actual and standard performances.
Advantages of implementing Cost Control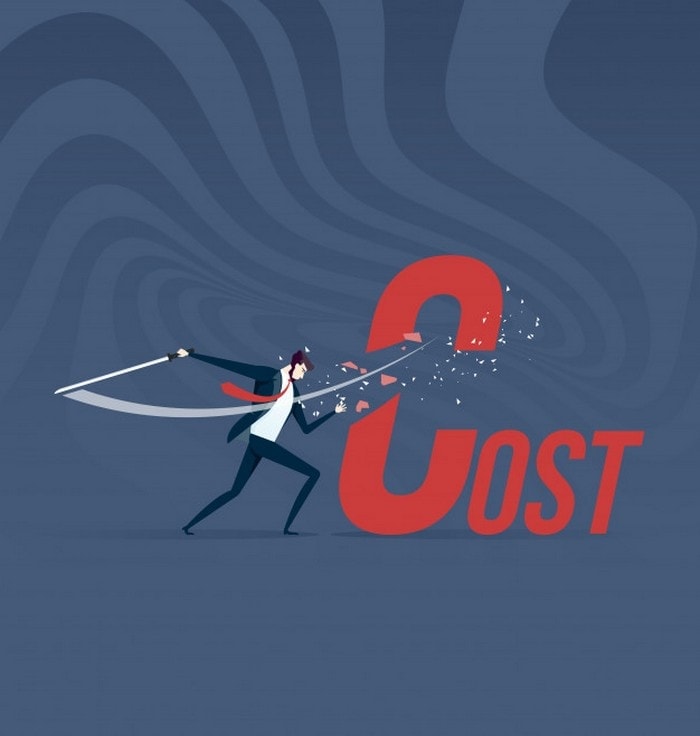 #1 Provides a yardstick for measuring performance
Cost control plays a huge role in bringing attention to those areas of businesses that are not performing well. It also helps in determining whether a business activity is working efficiently or inefficiently. By highlighting these points, cost control allows managers and senior officials to look into the matter of underperformance and take the necessary steps.
#2 Allows comparison
Cost control lays down some concrete standards. These standards allow measurement and evaluation of actual performance with the expected ones.
#3 Decreases debt
When cost control is done properly, it's the most prized outcome is a reduction in debts. This is possible because when the cost is strictly controlled, resources work to their maximum potential, and there is a reduction of monetary loss due to wastage of resource.
This saves money, and the saved money can then be used in paying off the debts. This, in turn, helps the company to maintain a healthy debt to equity ratio.
#4 Reduces the replacement and repair costs
When cost control practices start bearing results, the business owner can spend the money on buying new equipment.
When new equipment is used for business, there will be fewer incidences of break down. This will result in lower expenditure for replacement and repairing of machines.
#5 Allows allocation of money to other avenues
With more money to spend, cost control allows a company to invest the money in different avenues like advertising and marketing.
With the onset of marketing of a company's products and services, it can expect to attain greater sales. This also leads to an increased revenue generation for the company.
#6 Provides a competitive advantage
A company to survive in the market needs to be ahead of its competitors.
To stay ahead in the competition, efficient business operations are a must for any business. In this, cost control plays a major role. With proper cost control measures in place, a business can not only recognize its non-performing areas and but can also take some steps to rectify it.
This enables the smooth and efficient functioning of an organization.
Conclusion
For the long life of business cost control measures are a must.
This can avoid some major pitfalls that may occur in the future. Money made through sales is a great thing. However, if your costs are also equally great, then this will not contribute to any real earnings.
Understanding and researching about costs can ensure a long-surviving future for your business.