Complexity theory was proposed by researchers who tried to rationalize and explain the behavior of large and complex systems, as it was believed that they cannot be explained with the help of rules of nature. The studies attempt to provide an understanding about how many elements work together in order to create the system itself and its outcomes. Moreover, the studies focus also on how each element changes over time and what influences have on the other components.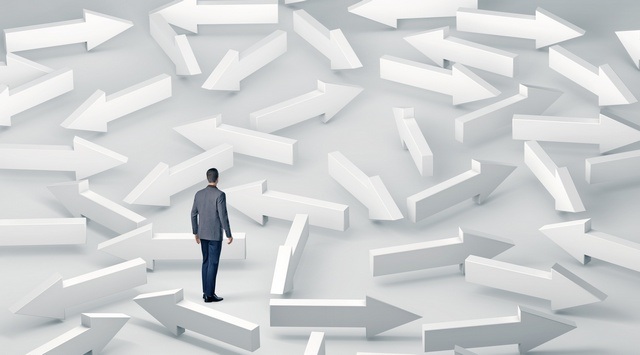 The fundamentals of complexity theory is that there is an unseen order in the behavior and evolution of complex systems. And here it can be about national economy, organizations or production lines which are perceived as systems. In business field, the focus in on the resemblance of a company or factory with an ecosystem rather than with a machine.
As a matter of fact, since an ecosystem will respond to natural laws in such way that it gets best adapted, so a company will do, in order to find the best possible solutions to its problems. Therefore, according to complexity theory, managers should understand that if they put an effort into understanding the laws of nature, they will learn that if it is let to function on its ow, the system will organize itself.
When we say say evolution, we say stages and so we say order. Any phenomena that evolves gets through some stages following an order. Complexity theory brings together two opposite concepts, order and chaos. Stuart Kauffman, a theoretical biologist, claims that ''the fate of all complex adapting systems in the biosphere – from cells to economies – is to evolve to a natural state between order and chaos''. Accordingly, looking at the organizational and industrial problems, it is suggested that by using models developed for evolution it is possible to find a signal of business success.
With respect to the mentioned above, organizations can be treated as complex adaptive systems, whose components are partially connected such as through common culture, human resource practices and collaboration between components/departments. This means that whenever a change is made in one of the components, it will cause a ripple effect and all the other parts of the system will be impacted. That is why managers have to be aware of the degree of the impact, as change creates a state of disequilibrium in the organization.
The cascading effect of complexity theory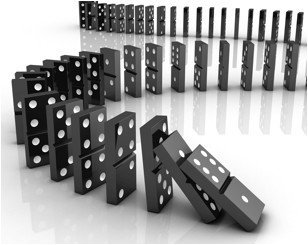 When an organization is perceived as a mechanistic system, the processes within are pre-programmed and the changes are predictable. Conversely, when look at it as a complex adaptive system, organizations become unpredictable due to their interdependency and non-linearity.
More concretely, there are several properties that characterize complex adaptive systems: interdependent agents, co-evolution, non-linearity, unpredictability, adaptability, self-organization.
The complex adaptive system are seen as adaptable, which means that they learn from their own experience, and so they have the ability to adapt to new, unforeseen conditions. The interdependent parts of the system act together and will create something new by self-organizing. In order for self-organization to take place, it will take a state of instability, which is often described as the ''edge of chaos''.
Whereas some authors claim that complex adaptive systems cannot be controlled, others propose some approaches for managing. Handling with complex adaptive systems starts with holding a shared picture of the future the organization is seeking to create – visioning. The vision has to be integrated in all parts of the systems and ensure that all the actions are taken towards this vision.
Another approach to take is to govern the organization after simple rules, as it is known that simple rules result in complex behaviors, due to its unpredictability. Therefore, managers should lead the organizations simply, but in the same time perceiving the governance as experimentation. The experiments will provide results which should be reflected upon, and so make changes if necessary.
Theorists claim that just because of the simple rules proposed above, it does not mean that everything has to be simple, but on the contrary. Whereas in a traditional way of thinking, organizations were aiming for stability in order to succeed, in complex systems managers instead have to create and keep an environment of tension and instability, in order to foster innovation.
Complex adaptive systems can be perceived as a metaphor or a new way of looking at organizations. However, it cannot be argued that the complex adaptive systems' approach has all the answers for organizing, but rather it accounts for the fact that change is possible and it can be managed through approaches learnt from living matters' behavior.