When it comes to low cost advertising for small businesses, the effectiveness of online and mobile advertising appears to have become more effective than more traditional methods. The traditional way to advertise a small business is through the use of newspaper advertisements, flyers, radio advertisements, and the yellow pages. Now that it is possible to advertise through the web or mobile content, however, there are new options available that can cost less and offer more in return.
Changing Times
The cost of traditional advertising strategies has been rising steadily for several years. Despite this, the effectiveness of these same methods appears to be, if anything, dropping. Smart entrepreneurs have taken notice of this fact, and taken advantage of online and mobile advertising strategies that can be less expensive and more effective at the same time.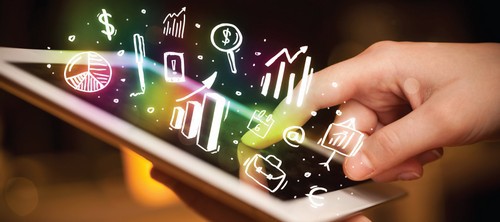 Targeted Ads that are Easy to Track
The biggest advantage of online and mobile marketing is the fact that it can be much more targeted to your potential customers, instead of providing advertisements to a wide variety of people, most of which are not interested in what you have to offer. This is further amplified by the fact that the effectiveness of electronic marketing is much easier to measure. Changes that occur as a result of traditional advertisements are difficult to track. If sales go up one day, you can't be sure that it had anything to do with traditional advertising. In contrast, you can track every time somebody clicks on an internet advertisement, letting you know exactly how effective your marketing campaign really is.
Lower Price and More Effective
As mentioned above, online and mobile marketing campaigns are quite a bit less costly than more traditional methods. Part of this is the nature of the medium. It is easier to make copies of digital information than to print a bunch of advertisements in the phone book. But it is also because of the fact that the advertising is so targeted that it is so cost effective. Online and mobile ads can be between five and forty times as effective as traditional advertisements. And the ease of tracking results makes it easier to stop wasting money on marketing strategies that are not working.
Longer Lasting Benefits
Online and mobile advertising techniques have a great deal of staying power. It may be true that advertisements only exist for as long as you pay for them, whether traditional or new. The difference is that electronic advertisements help you to build a web presence. They generate links that push you higher in the search engines, allowing you to benefit long after the advertisements themselves have vanished.
Mobile Vs Online
So which is better, mobile or online advertising techniques? A study conducted by a marketing firm known as InsightExpress concluded that mobile advertising, overall, was about five times more effective than online advertising. It was found to be more effective on all fronts, whether in the pure text form or high end video, and even mobile internet ads. It seems to be the most effective when advertising for technology or retail items, which where seven and eight times more effective than online methods, respectively. Part of this is because consumers are more engaged with their device when they are using their phone than when they are using their computer. The lack of clutter in the mobile environment is a big contributing factor.