Many MBA students ask this to me via email that are college projects important to my career in MBA?. Well, there are always more than one answer to a question. But in this case, i will simply answer the question as YES, college projects are important. But it is not necessary that college projects be important only in terms of getting a job or making your resume better, They are also important for your learning. Let me explain.
How are college projects important in an MBA?
Most times when you are taking an MBA course, and if it is from an average college, then you will find that there is a vast difference between what the course is teaching and what is happening in the real market. Plus, your individual profile might be as a media buyer or in sales. In such a case, most colleges do not delve deep in negotiation tactics or how media buying is done. Thus, when you are a fresher, and dont know the actual working of a corporate, a summer internship or college projects can give you real insight as to how the corporate world work.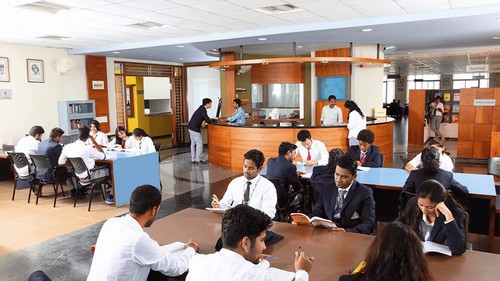 Let me come out and say that my MBA college was not the best one. But we had one of the best libraries ever, and thankfully i had some real good friends in college who were motivated to learn. The net result was that we used to invent our own college projects, and we used to meet marketing managers with the excuse of a college project. We increased our network, learned a lot of the real post MBA life and finally, we turned out to be more knowledgeable and connected then many of our college counterparts (sorry for being immodest). So can a college project help you in MBA? Yes it can, because it develops your knowledge and your contacts especially if you are doing a live research with actual marketing managers.
Are MBA college projects important in getting a job?
Frankly, none of the interviewers i have ever met give a lot of emphasis on the MBA internship or MBA college projects. An MBA internship can very likely work to be your full time job if you perform very well during the internship in the company. This builds your good rapport with the bosses, who can very well recruit you after your MBA. But, overall your summer internships and college projects have too short time span to be considered serious. In a college project, you will meet a marketing manager for an hour max. In an internship, you will work for a company for max 2 months. Thus, it does not enhance you resume as much as full time work does.
But, as mentioned above, your college project can really open your mind and give you practical training for the real world. After all, when you are going to be business managers, it is better that you know the real market and not the bookish values. So, bottom line is that you should look at your college projects as the real teachers who will teach you practical marketing and which will help you gain in roads in the marketing field and help you make better connections. The connections might or might not be of value, but the things you learn while doing an internship or a college project will be out of the books and hence will help you much better then classroom teachings.
If you liked this article, we bet that you will love the Marketing91 Academy, which provides you free access to 10+ marketing courses and 100s of Case studies.