Cognitive dissonance is as an antecedent and a condition that leads to activity oriented towards dissonance reaction like hunger leads to the activity towards hunger-reduction. Leon Festinger, A psychologist, is credited with developing the theory of cognitive dissonance.
It was centred on how people try to reach their internal consistency. He proposed that people have enough need to ensure that their beliefs and their behaviours are consistent. Conflicting or inconsistent views usually read to disharmony, which people typically try to avoid. This disharmony is termed as dissonance.
Since then, the theory of cognitive dissonance has become the most influential as well as the most researched theory in social psychology. People attempt or strive to reduce the distance to relieve the discomfort. This drive to resolve the range is known as the principle of cognitive consistency.
It is essential to understand that cognitive dissonance is not automatic, especially when a person has opposing beliefs. They should have an awareness of the dissonance and inconsistency so that they could feel discomfort.
Every person would not feel the cognitive dissonance to the same degree. Some people may have a very high tolerance for inconsistency and uncertainty. These people may experience very less cognitive dissonance than others.
Causes of cognitive dissonance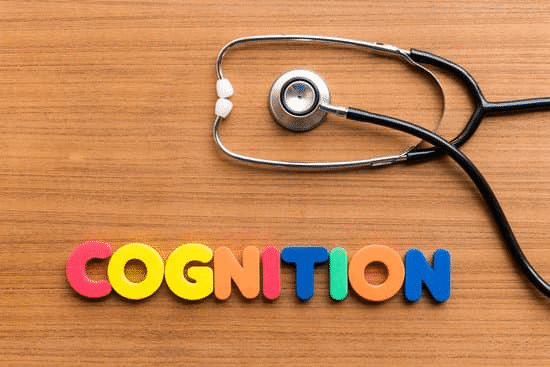 Following are three common causes of cognitive dissonance:
1. Forced Compliance behaviour
When someone is forced or made to do something publicly which they don't want to do then a distance is created between their cognition. This distance is between their cognition and their behaviour. For example, a common reaction of people is: I did not want to do this, but I have to do it, or I did it.
This forced compliance happens when a person performs an action which is inconsistent with his beliefs. The behaviour cannot be altered because it was in the past, and that is why distance should be reduced by re-evaluating what they have done and their attitude. This theory has also been tested experimentally.
In an experiment conducted by Carlsmith and Festinger, they asked the participants to perform a list of tasks. These tasks were done in nature like turning a peg in a board for an hour. This led to the participants' attitude becoming negative.
The results of the experiment were that the participants who were paid one dollar said the task was fun and enjoyable than the other participants who were paid $20 to lie. Being paid one dollar is not enough for lying, and that is why we are paid one dollar experienced cognitive dissonance. They could overcome this business by believing that the tasks were delightful and exciting.
2. Decision Making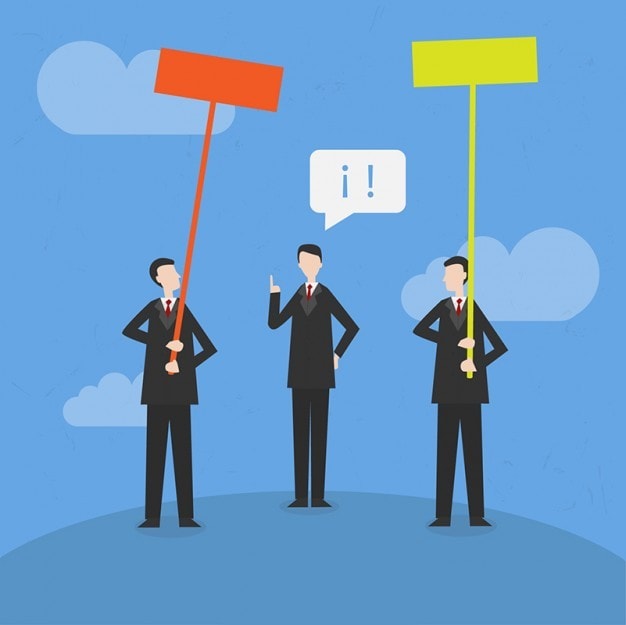 Decision making is everywhere in everyone's life. Decisions are the one which promotes dissonance. For example, if you have to decide whether you want to go travelling to a particular country abroad or if you want to invest the money in savings, then you may experience a dissonance. If you go on the tour and spend money, then you would have beautiful memories and experience of a lifetime but have no savings, and if you save the money, you would have a bright future but no experience and no memories.
Both alternatives have advantages and disadvantages. The point here to understand is that making one decision can cut off the possibility that you may enjoy the benefits of the alternative which you did not choose. Nevertheless, it assures you that you have to learn to accept the disadvantages of the alternative that you have chosen.
People have multiple ways to minimize their dissonance, which is aroused by making a decision. One approach which they can use is to change their behaviour as we have already mentioned that changing behaviour is challenging, which is why people usually employ many mental manoeuvers.
One of the common ways to reduce our dissonance is to increase the attractiveness of the alternative that is chosen and reduce the attractiveness of the rejected choice. This is known as spreading the alternatives apart.
Brehm first investigated the relationship between decision making and dissonance in the year 1956.
3. Effort
It may be the case that those goals are valued more, which require a lot of effort to achieve. This is because dissonance may be caused.
If we spend a lot of effort to achieve something minimal and evaluate it in a negative light, then it doesn't make sense and doesn't add up. We could spend many years into an effort to achieving something. Then it turns out to be very insignificant and rubbish and later to avoid dissonance and when it is produced you try to convince that you did not spend a lot of years or a lot of effort or that effort was quite enjoyable.
It is, in fact, more comfortable, to persuade ourselves and convince that what we have achieved is worthwhile and that is what many people do. They validate that something the achievement of which has cost them a lot. This is the method of reducing the dissonance, which is called justification of effort.
If we put the effort in achieving for carrying out the task and if the task turns out bad or negative, then we experience effort dissonance. To minimize this dissonance, people are motivated to think that the task turned out well, and it required a lot of justified efforts.
Factors influencing Cognitive dissonance
There are multiple factors which determine the dissonance degree which people experience. These include how highly they value their beliefs and the degree of inconsistency of their ideas.
Following are a few factors which can influence the strength of dissonance:
The relevancy of cognitions that is the things which involve beliefs which are valued highly typically result in a much stronger dissonance.
The more personal cognitions. These are the beliefs about the self, and they tend to result usually in higher amounts of dissonance.
The ratio of dissonant thoughts and consonant thoughts, also known as the ratio of clashing ideas and harmonious thoughts, respectively.
The higher the strength of dissonance, the more pressure to overcome the uncomfortable feelings.
Common reactions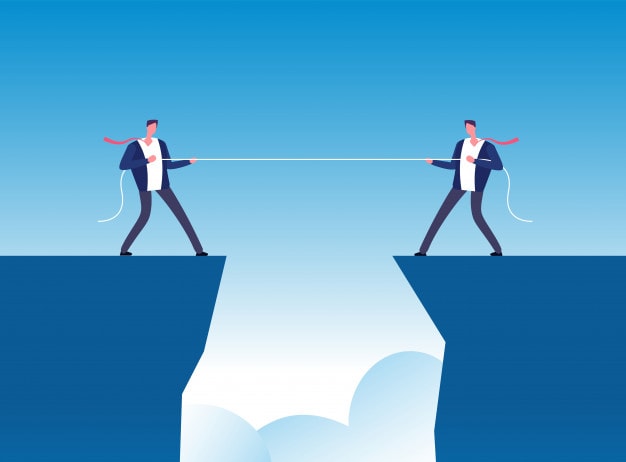 Whenever there are conflicts between cognitions, that is, beliefs, thoughts and opinions, and people usually take steps to minimize the dissonance and the feelings of discomfort. Following are a few of the ways which people can support to reduce this:
1. Focusing on the beliefs which are more supportive and which outweigh the dissonant ideas:
People who understand that global warming is because of greenhouse emissions may experience a feeling of dissonance if they drive a vehicle which emits gas. To minimize this dissonance, they may seek out new information which disrupts the connection between open warming and greenhouse gases.
This further information may reduce the discomfort as well as dissonance, which they experience.
2. Minimizing the importance of conflicting beliefs:
A health-conscious man may be disturbed after learning that sitting idle for an extended period during the day may reduce his lifespan. Since his work, all day includes sitting in the office and spending a great time on the computer; it is challenging to modify his behaviour which has reduced the feeling of dissonance.
Therefore to deal with this feeling of dissonance, and he might find some alternative way which justifies his behaviour by believing that there are other healthy behaviours which will outweigh his unhealthy sitting habit.
These habits may include eating sensible and occasionally, regular exercising and proper sleeping habits. He might believe that this will compensate for his sedentary lifestyle.
3. Altering the conflicting believes so that they are consistent with other beliefs:
Altering the conflict in cognition is one of the very effective methods of dealing with dissonance. While it is effective, it is also challenging, especially in cases of values which are held very profoundly and beliefs such as political ideologies and religious learnings.
Here is a video by Marketing91 on Cognitive Dissonance.
How can you resolve Cognitive Dissonance?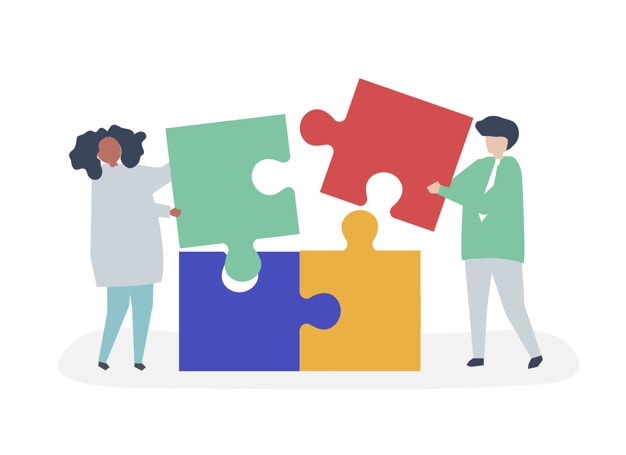 Following are few ways by which the cognitive dissonance can be reduced:
Changing the existing beliefs
Addition of new beliefs
Minimizing the importance of beliefs
1. Changing the existing beliefs
The change is done primarily to introduce a consonant in two elements. The individual can alter or eliminate the behaviour when one of the dissonant elements is, in fact, a behaviour.  However, this mode of reducing dissonance usually presents problems for many people since it is difficult for them to alter their well-learned responses. One of the common examples of this is giving up smoking or drinking.
2. Addition of new beliefs
Having new beliefs will help people to cope up with the dissonance, and the difference does not affect them much. This new information, more often than not, is precisely the opposite of their belief. For example, smoking will cause lung cancer. Serve that information by adding the word research, and it will have more effect like Research suggests that smoking causes lung cancer. The earlier sentence, although declarative, may not appeal to many users. The second sentence, on the other hand, appeals to almost all of the smokers.
3. Minimizing the importance of cognitions
A person may have an attitude that living for today is way better than saving for tomorrow. He could tell himself that life is too short to be filled with smoking. There is but very little pleasure in smoking. The smoker can convince himself that smoking is not essential and perhaps one of the least pleasurable things he can do. It would slowly decrease the importance of his dissonant cognition. The importance of smoking should be reduced according to the smoker. Only then can he go beyond his dissonance.
Everyone experiences cognitive dissonance on some level. The level to which it affects you may vary depending on how strong your beliefs are and how your reaction to the dissonance feelings. It is important to remember that change is the only constant thing.