A Closed Economy is a type of economy that does not have any trading activity with outside economies. A closed economy is an entirely self-sufficient economy. There will not be any imports coming into the country as well as no exports leaving the country. The closed economy aims at providing domestic consumers with the things they want within the borders of the country.
As a closed economy is entirely self-sufficient and does not promote trading abroad. It protects domestic trading from foreign enterprisers who are very competitive. In a country that is 'closed' to trade, there are limits to the availability of goods and services.
What is a Closed Economy?
Definition: A closed economy is defined as an economy in which the import and export of products and services won't take place because the economy is self-sufficient and it does not need any trading activity from economies outside of the country. Such an economy is capable of meeting all the needs of domestic consumers within the border of the country.
A closed economy is a form of economy in which a country does not participate in any international trade or international competition. Therefore, in such an economy, all types of goods and services are produced within the boundary. A closed economy is comparatively slower than other economies as it only trades within the country.
Meaning of Closed Economy
Even though Closed economies are self-sufficient, they are inefficient in specific ways. For a closed economy, raw materials are necessary for producing goods in a country. These raw materials, which play an essential role, are imported somewhere else. This makes the economy inefficient.
Sometimes a government may close a specific industry from international trading through subsidies, quotas, and tariffs. In reality, no country has a completely closed system of economy.
There is no record that any country in the world has a closed economy. Brazil has very few imported goods compared to other countries in the world. So Brazil can be considered a country that is a little bit close to a closed economy. No goods and services can offer a hundred percent of domestic production of goods, i.e., within the country limits.
Also, developing and maintaining a closed economy requires strenuous effort and attention along with globalization and the rise in technology.
India was a closed economy till 1991, and also the other countries were. It is not practically possible for a country to run a closed economy.
Raw materials play a prominent role in producing goods and services in a country. The final product depends upon the raw materials used in the production.
Importance of Closed Economy
It is not practically possible to establish a closed economy.
As an open economy is not restricted from import tradings, we depend on them too much. In that case, domestic consumers may not be able to stand up to their competition.
The government can use quotas, tariffs, and subsidies to tackle this problem.
Resource availability differs in different countries, and it doesn't remain the same. Depending upon this availability, international competitors will find a better place to procure a particular resource and bring up the best price.
At the same time, domestic consumers may not be able to find help within the boundaries and make products at the same price. In that case, domestic players could not compete with international players, and the government must bring up the options like subsidies to cope with the issue.
How Closed Economies Work
In general, the fully closed economies will find it extremely difficult to function. International trading helps countries understand and allocate various resources to different areas where they are more efficient. Countries can grow their economy very fast when they can produce goods that have a lower opportunity cost. They also develop when the goods and services are less efficient for the countries to make. When all the countries specialize, it will also affect the globe. One of the common examples can be the way so many manufacturing jobs have moved to China due to its lower cost of production.
Because of this, manufacturing jobs have been reduced in the United States. In political perception, the officials may be forced to save domestic jobs and conserve them from outsourcing them internationally. These policies may slow down the trade of many individual countries. To have a completely closed economy, the government needs to ban all the international trading happening in a country. Then, the country would only depend on its consumption and investment.
All in all, it will be challenging for a country to remain closed, as it is not that easy to find the resources. We all know that semiconductors are made of Silicon, but not all countries have a large production of Silicon. A country with no availability of Silicon needs to import it from other countries like the U.S, Russia, or China. Without that international trade, the government would not have access to Silicon, thereby might not be able to produce the final products such as cellphones, televisions, and computers with semiconductors.
Oil-producing countries are also quite pivotal in fulfilling the energy demands of other countries that do not have oil resources. This way, the functioning of fully closed economies is quite tough or you may say almost impossible in the modern world.
Example of a Closed Economy
There are no entirely closed economies in practice. Brazil imports the least quantity of goods in the world as a percentage of GDP and has the world's most closed economy. Exchange rate appreciation and protective trade policies are among the obstacles that Brazilian companies confront in competitiveness. Only Brazil's largest and most efficient enterprises with significant economies of scale can overcome export obstacles.
A few countries with a partially closed economy can be Ukraine and Moldova (excepting late export sector), Morocco and Algeria (excepting for oil sales), Brazil ( neglecting imports), and most of Africa, Tajikistan, and Vietnam (close to the closed economy).
Open and Closed Economy National Income Formula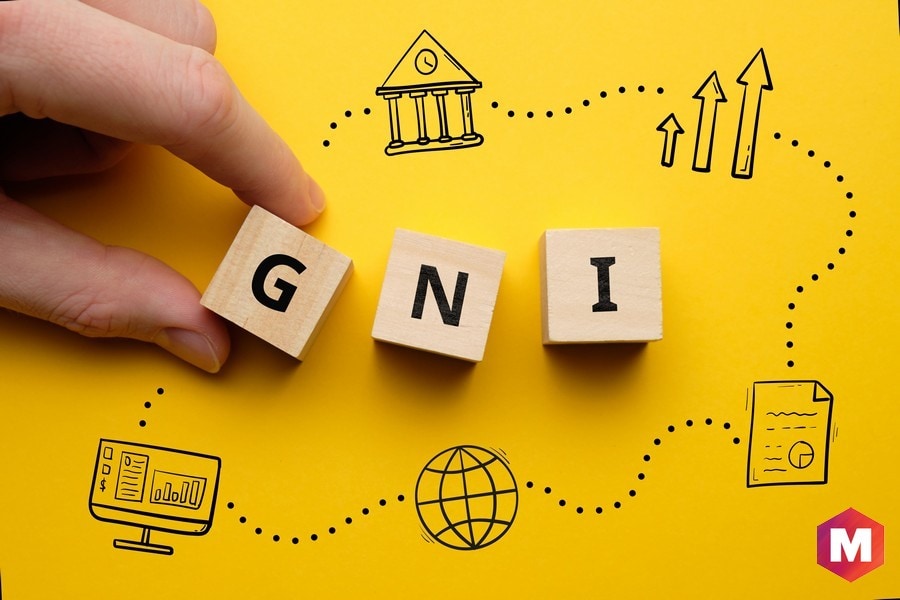 For calculating income in the closed and open economy, you can use the following methods-
Closed Economy
Y = C + I + G
Where,
Y – National income
C – Total consumption
I – Total investment
G – Total government expenditure
Open Economy
Y = Cd + Id + Gd + X
Where,
Y – National income
Cd – Total domestic consumption
Id – Total investment in domestic goods and services
Gd – Government purchases of domestic goods and services
X – Exports of domestic goods and services
Reasons for a Closed Economy
Certain factors make a country choose to be a closed economy-
1. Isolation
Some economies might be geographically isolated from their trading partners. The natural boundary will be a factor in the economy.
2. Transit Cost
In some cases, because of the geographical isolation, transportation costs will be higher. This may lead to transit costs. Opting for trading in cases when the price of goods is increased because of high overheads of transport would not be a good choice and therefore a few economies like to stay close in such cases.
3. Government Decree
A few times government may close the boundaries for taxes or other purposes. So, they will decree the trade with other economies. The government will support domestic producers and impose taxes on international consumers to generate revenue.
4. Cultural Preferences
In some cases, citizens may only like to have deals and trade with countries of similar cultures. This may lead to another barrier and increase the chance of a closed economy.
Can a Closed Country Grow?
In simple words, it can be said that countries with a closed economy grow but they can not go as high as some other open economies.
No imports or exports are happening in a country with a closed economy. The ultimate aim of a closed domestic economy is to provide for all the needs through domestic production. Developing a closed economy depends on household consumption, business investment, etc. All the expenses of the production come from within the country. All the investments in such economies depend on national savings without foreign capital inflows.
It is so hard to maintain a closed economy in modern society. A closed economy contradicts the modern economic theory. International trade is a way to a prosperous economy. Export is one of the fuels of the economic growth of a country. When exports increase, domestic production grows. As a result, businesses create more jobs and income in the economy. Of tej country.
Every country may not have all the resources needed to produce the goods. For example, take the case of oil. Not all countries around the globe have crude oil reserves.  A closed economy makes the production of goods very limited in both quantity and variety. People are forced to consume what is available. To get the benefits of international trade, countries should make products with a competitive advantage.
GDP Formula for a Closed Economy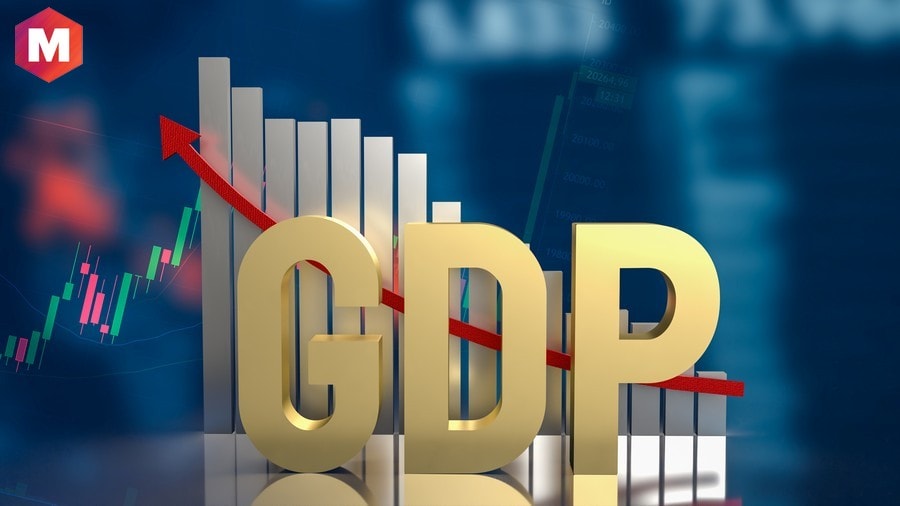 Gross domestic product (GDP) shows the total monetary value of goods and services produced within a country in a specific time period or reporting cycle. When it comes to the economic concept, it is considered equivalent to aggregate income and expenditure. In aggregate expenditure, GDP is associated with the sum of spending on four different sections. They are Consumption by the household sector, Government spending, Investments by the household sector, and net exports (exports minus imports) by the external sector-
The GDP formula is
GDP = Consumption + Investment + Government spending + Net exports
The equation above is for an open economy. Since it does not involve exports and imports, then GDP under a closed economy will equal:
GDP = Consumption + Investment + Government spending
So, in theory, GDP grows through the activities of these three sectors.
Advantages
No fear of coercion or interference as there is isolation.
Transit costs will be very lower.
The government controls taxes on goods and services—so less consumer burden.
There is no need for domestic players to compete with outside players.
A closed economy will provide a great demand for domestic products.
Price fluctuations and volatility can be controlled.
Limitations
There will not be growth in the economy if there is a lack of oil, coal, and gas resources.
The consumers will get the best price for commodities.
Must meet all the domestic demands.
They have restrictions in selling goods and services, and this opportunity decreases.
There is a chance for developing countries to look down on isolated economies.
Conclusion!
At a time, when the world is converging into a single unit and the rise in globalization and technology is in full swing, the closed economy cannot be successful. A country can't have a closed economy and grow.
In contrast, an open economy is highly volatile as it depends more on imports. It is always best to build an economy of a hybrid of both open and closed economies so that moderate consumers and domestic consumers get consideration from the government.
In the end, we can say that open and closed economies are just theoretical concepts in this new era. A country should adapt according to the situation. The government should make up a hybrid economy that helps all types of consumers and increases the country's growth.
Now, what are your thoughts on why any of the countries might opt for a closed economy in today's time? Share your thoughts with us in the comment section below.