What is Classical Economics?
Definition: Classical economics is a type of economics that focuses on economic growth and economic freedom by believing in free competition and suggesting laissez-faire classical ideas. Classical economics, also known as classical political economics or Smithian economics, is an economic thought that first originated in the late 18th to early-to-mid 19th century, mainly in Britain. It is understood as the first modern school of economic thought.
Scottish economist Adam Smith is majorly considered the progenitor of classical economic theory. But french physiocrats, as well as Spanish scholastics, are also known for making earlier contributions. In addition, a few other notable contributors to classical economics are Thomas Malthus, David Ricardo, Anne Robert Jacques Turgot, Jean-Baptiste Say, John Stuart Mill, and Eugen Böhm von Bawerk who still inspire modern economists.
Its leading scholars were Adam Smith, Jean-Baptiste Say, David Ricardo, Thomas Robert Malthus, and John Stuart Mill. The main visions of classical economics were free markets, laissez-faire, limited to no government interference, etc. The classical economic theory propagated the countries to move from monarchy to capitalistic democracy factored with self-regulation.
It was used for focusing on economic growth & economic freedom and helped countries to move from monarch rule to capitalistic democracies with self-regulation. The principle of classical economics was on theories explaining the value, price, supply, demand, and distribution. Adam Smith is mainly credited for classical economic theory. Classical economics was finally replaced with more updated ideas like Keynesian economics. The main difference between classical & Keynesian economics is that latter called for more government intervention. Also, Keynes (who developed Keynesian economics) was highly critical of classical economics. His Keynesian theory was to manage the economy during the depression & fight employment.
Understanding the Working of Classical Economics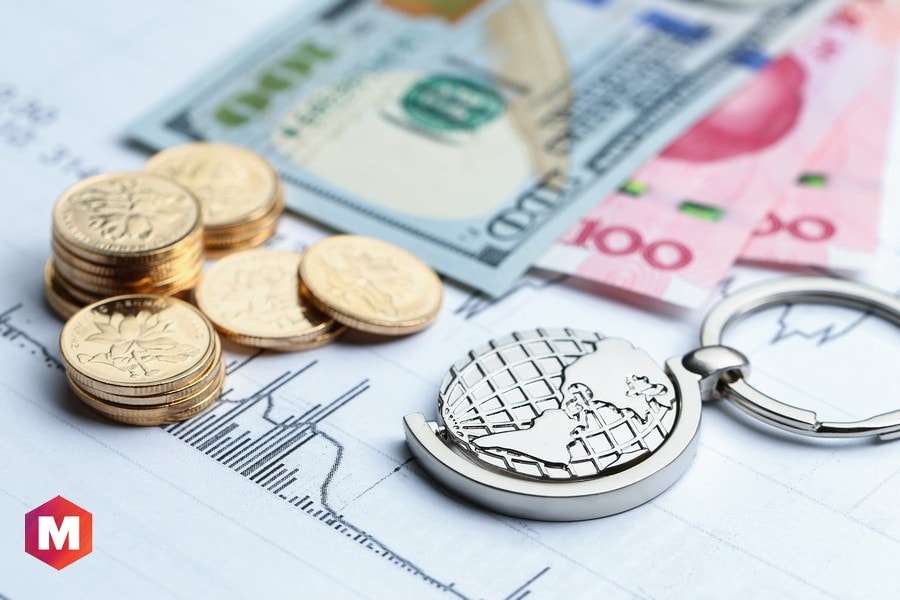 The beginning of the classical theory of economics is marked by 'The Wealth of Nations published by Adam Smith. Smith's view in his book was that the national income of an empire should be the basis for estimating its wealth instead of its treasury gold. According to his theory, revenue was based on the work of the country's inhabitants.
Adam Smith was against the idea of monopoly and warned about its dangers. He underlined the significance of competition and encouraged open markets. All the classical economists were pragmatic liberals in terms of promoting economic policy and market freedom. They wanted to facilitate trade freedom and competition among businesses. Classical economists were in support of meritocracies.
Before the classical theory of economics, most economies followed the monarchic government system. Classical economists like Adam Smith developed their theories as an alternative to monarchic government.
Self-regulating democracies, as well as capitalistic market developments, are considered responsible for forming the basis for classical economics. Before the time classical theory of economics rose to fame, most national economies opted for a top-down, monarchic government policy system, and command-and-control system.
Many popular thinkers of the classical school of economics like Smith and Turgot created their theories as alternatives to the protectionist and inflationary policies of mercantilist Europe.
In addition, classical economist David Ricardo's labor theory of value was crucial in suggesting that the value of a good is directly proportional to how much labor was required for producing it along with the labor required for producing raw materials and machinery used in the process.
The classical theory of international trade is associated with the labor cost theory of value. The classical literature of economic theory suggests that goods are exchanged against one another as per the relative amounts of labor embodied in them. While the goods that have equal prices embody similar amounts of labor.
History of Classical Economic Theory
Classical economists came up with their words during a period when capitalism was emerging from feudalism. This was the time when Industrial Revolution was responsible for channelizing the vast changes in society. Classical political economy is related to the idea that free markets can regulate themselves.
The classical economists had their ideas when capitalism was emerging at full pace, Industrial Revolution was booming, and all the workers & businesses were only looking for their financial gains. And that is why the classical theory of economics was becoming popular rapidly. It popularized the idea of free markets & how free markets can be self-regulated.
Ricardo & James Mill further developed Adam Smith's theory. After the mid-1800s, the "anti-Ricardian" reaction took place & which then became neoclassical economics. Then Marxian economics carried the Ricardian economics, while neoclassical economics became the new economic residency around the globe.
Classical economists concentrated on broader national interests instead of a ruler's interests. Adam Smith recalled the worth of the government should not be valued on the ground of the king's treasure and instead on national income. In his vision, productive labor was the actual origin of income. The last classical economist is believed to be Henry George.
Uses of Classical Theory of Economics
Classical economics was first used in the 18th & 19th century by Adam Smith. It focused on free trade and competition in the market. Classical economists also focused on supply & demand, and a theory called 'invisible hand' underlined it.
Smith's theory was that demand & supply both move the market to achieve equilibrium between price & production. His introspections alleviated domestic trade and led to more proper & effective pricing.
The Rise of Classical Economics
Classical economic theory was conceived after the dawn of capitalism & industrial revolution. Classical economists created theories regarding value, price, supply, demand, and distribution and tried to explain capitalism's working. All the classical economists rejected the idea of government interference in the market as they supported an unrestrained market.
Although not all classical thinkers unified in their thoughts, they did support some common beliefs like free trade & market, competition, and a shift to meritocracies from class-based structures. Classical is one of the three principal economic theories; the other two are Neo-Classical & New Growth.
The Decline of Classical Economics
After the great depression, classical theories of economics plunged in popularity and were substituted by "Keynesian Economics" (an economic thought that became prevalent thanks to John Maynard Keynes) in the 1930s & 1940s.
The Great Depression brought a changing landscape of deflation, bankruptcy, and enormous unemployment, which unsettled the countries about classical economics, especially the idea that government should not intervene in the economy. Classical theories of economics failed to bring the economy back to its probable output.
Until then, Adam Smith's classical economy evolved significantly. But before Keynesian Economics, Classical Economics faced an emerging challenge in the 1890s & 1890s in the name of Karl Marx, a German philosopher.
But, back to John Keynes. Keynes' ideas questioned classical theories of economics. He believed that the free-market causes underconsumption & underspending, significant economic trouble. Keynes also criticized high-interest rates. Classical economics was also considered a limitation to the development of the economy & could not be implemented in the current & diverse economies.
Keynesian economics supported a more controlling central government, which made John Keynes popular with politicians. After the great depression & World War II, Keynesian economics superseded classical & neoclassical economies & Keynes became a dominant philosophical figure among governments.
Real-World Example
Adam's Smith 1776 released book 'Wealth of Nations' emphasized the developments & assumptions in classical economics. His revelations were about free trade, free markets, etc. Smith also had a concept regarding the domestic & international demand & supply.
His theory was that the demand-side & supply-side stir the market to price & production equilibrium. Smith's study helped promote domestic trade.
Assumptions of Classical Theories of Economics
A free-market capitalist economic system self-regulates through natural rules of production & exchange
Prices of goods & services are flexible
Markets self-regulate with the help of the rule of supply & demand. It promotes a laissez-faire system where the government's role is minuscule
Supply creates its demand
Smith asserted that a nation's wealth is defined by its total revenue and not by gold in its monarch's treasure
There is equality between investments and savings
Trade without government intervention, unrestricted competition, and free trade
Individuals should pursue their interests to maximize their happiness. In this way, the country's economy will prosper. Correspondingly, the abandonment of class-based social structures
Competitive selling & purchasing will benefit the economy
A country will benefit by concentrating on its expertise. And it's better to import from countries where manufacturing is cheaper relative to the home market. Having a comparative advantage lets a country become an efficient producer
What Is Neoclassical Economics?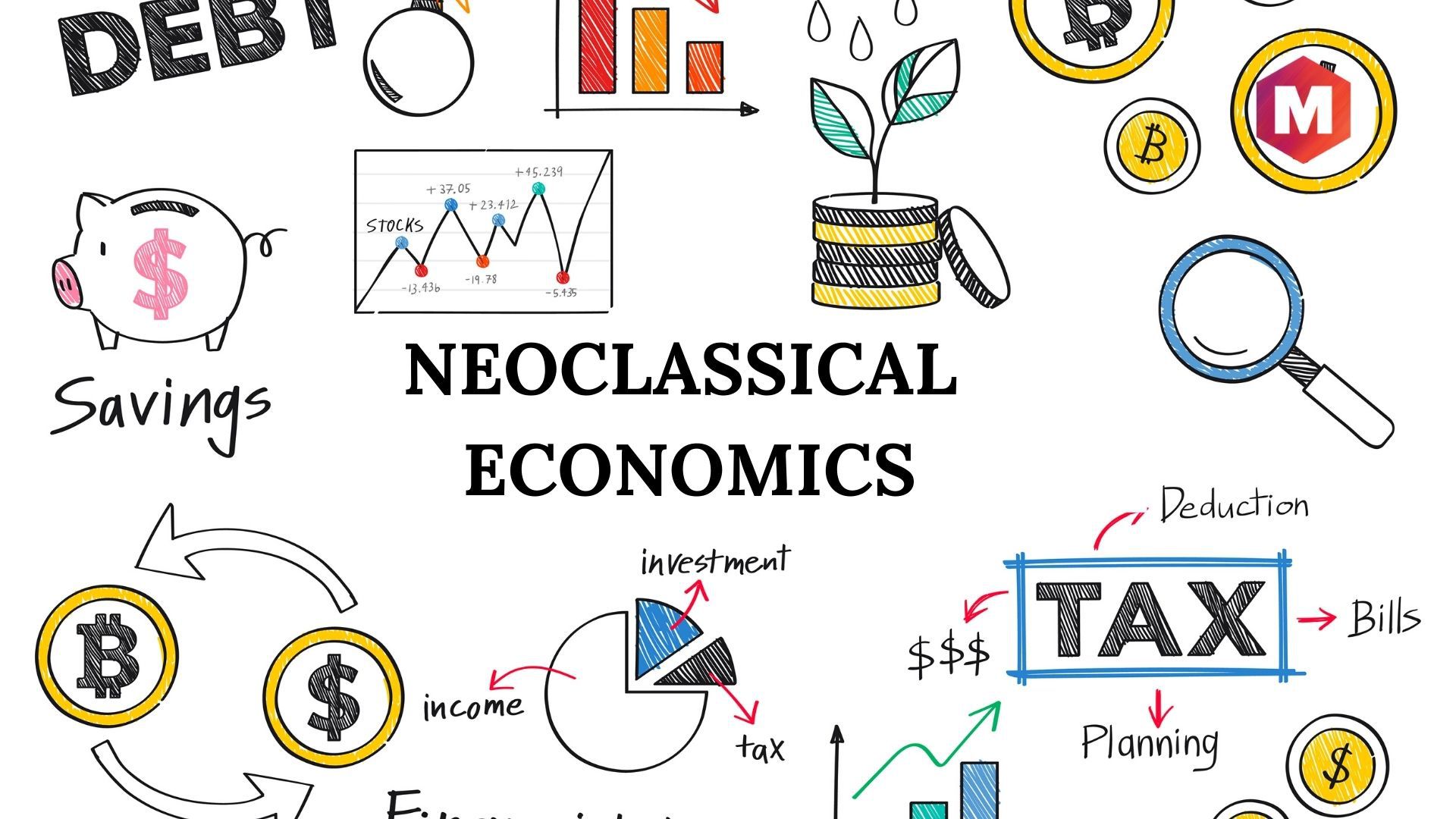 Neo classical economics materialized in 1900 to compete with earlier ideas of classical theories of economics. This theory supposed that supply & demand are the driving forces behind production, consumption & valuation.
Classical economists deem that the most influential aspect of a product's price is its cost of production, whereas neoclassical economists assume that the consumer's perception of a product's value is the crucial factor for its price.
An example of neoclassical economics is how you purchase a designer, premium, or expensive product because of its attached brand label without looking at its high price. It fulfills the theory of neoclassical economics that a consumer's perception defines the cost of the product.
Classical and Neoclassical Economics
Classical economic theory assumes that the economy should be self-regulating without the intervention of the state as this is the most efficient & effective. The neoclassical economic theory is premised on the idea that individuals will strive for maximum consumption.
The individuals are rational, where the market system will thrive. Both economic theories are different and played a big part in economic history. Although, neoclassicism eventually surpassed classic economics.
Let us understand the difference between classical and neoclassical economics on different grounds-
1. Description
Classical theories of economics assume that a commodity's price is specified by its manufacturing cost. It states that the cost of the product is determined by the elements of production like labor, capital, land, and entrepreneurship
Neoclassical economics has a different theory that emphasizes that supply & demand are the primary influencers that decide the production, price, services, etc
2. Period of Dominance
Classical economics thrived in Britain in the late 18th and early-to-mid 19th centuries.
Neoclassical economics dominated between the 1950s and the 1970s
3. Central Thinkers
Adam Smith, Jean-Baptiste Say, David Ricardo, Thomas Roberto, Malthus, and John Stuart Mill are the primary scholars of classical theories of economics
Neoclassical economics was based on the books by William Stanley Jevons, Carl Menger, Léon Walras, and other
4. Objective
Classical economics is associated with how economies contract & expand. All the theories are developed keeping a broad view of economics in mind
The neoclassical school of thought is concerned with individual or enterprise behaviors
Criticisms of Classical Economics
Classical economics was unfit to implement in modern economies, especially the argument for free competition.
Classical theories, concepts, and beliefs were inconsistent.
The unrealistic hypothesis of complete employment condition.
Marxian and Keynesian economics contradicted classical economic regulations of the free market and government intervention. There were better alternatives to traditional economics.
Keynes attacked the practice of high interest.
Keynes underlined that the free market was resulting in underconsumption & underspending.
Classical economics wasn't successful to brought back the economy to its full potential, nor did the traditional economists address how long it takes for the market to return to equilibrium.
Unlike Keynesian economics, classical economics couldn't explain why the great depression occurred, and it made no recommendations for strengthening the economy.
Keynes argued for the implementation of economic policies with the help of government intervention.
Conclusion!
On the concluding note, it is clear that classical economics was helpful in letting countries to migrate from monarchic rule to capitalistic democracies by using self self-regulation.
It explained the concepts of value, domestic and international supply, demand, price, and distribution in the world of economics. This theory was later replaced with more updated ideas like Keynesian economics that included government intervention in managing economics.
Now, what are your thoughts about the classical economic theories in revolutionizing and improving economical operations around the world? Share your opinion with us in the comment section below.