A circular economy is a systemic way of developing an economy to benefit businesses as well as society and the environment. The circular economy development path is opposite to the 'take-make-waste' linear model. Three principles of the circular economy model are used to eliminate waste and pollution along with circulating products and materials (at their highest value) and regenerating nature.
Circular economies are used as solution frameworks for tackling global challenges like climate change, waste, pollution, biodiversity loss, etc. It is a model related to production processes and consumption. This economy involves leasing, sharing, repairing, reusing, recycling, and refurbishing products and materials for as long as possible. In simple terms, it implies a reduction in wastage. It means when a product's life reaches the end cycle, its materials are kept within the economy wherever it is possible.
What is a Circular Economy?
Definition: A circular economy is defined as an economic system or a model of production and consumption that targets zero waste and pollution involving the steps to share, lease, reuse, repair, refurbish and recycle existing materials or products for as long as possible. Its objective is to tackle global challenges such as waste, climate change, pollution, biodiversity loss, etc. It is opposite to the traditional linear economy.
During the process, when the lifetime of a product ends, all its materials will return to either industrial processes or if a treated organic residual is used, it will safely back to the environment as in a natural regenerating cycle. CE or circular economy is also pivotal in offering a new chance for innovation and integration between businesses, natural ecosystems, daily lives, and waste management.
CE gives incentives to reuse the products. It doesn't prefer scrapping them and permanently disposing of them and extracting newer resources in its place. In a circular economy, every type of resource, be it scrap metal, clothes, or electronics, is used efficiently or returned to the economy.
Circular economy CE helps protect the environment and helps in managing the natural resources more wisely, creating jobs, and developing new sectors and new capabilities. The circular economy promotes the elimination of waste and the continued safe use of natural resources. This type of economy provides alternatives and options that can help in yielding a significant amount of economic benefits.
Other Definitions of Circular Economy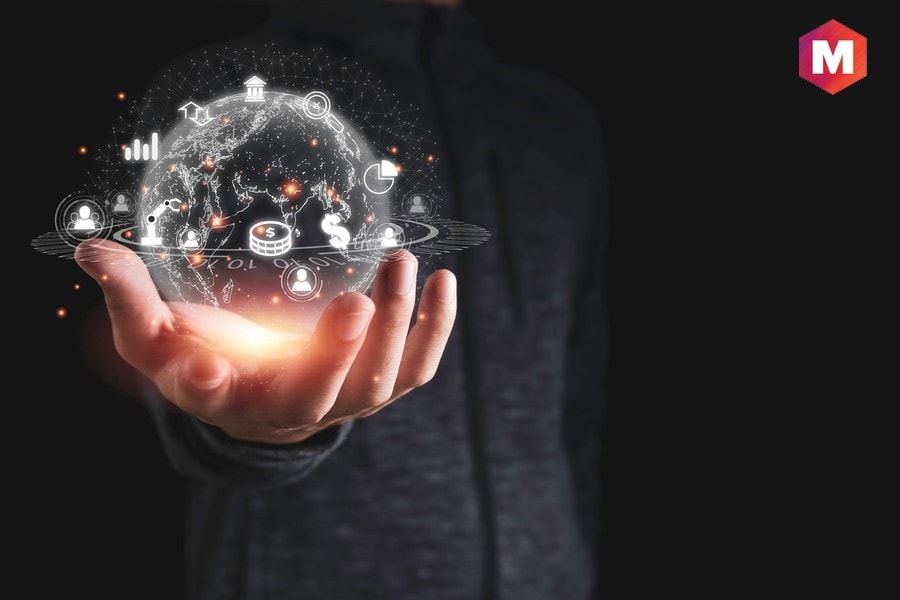 1. The World Economic Forum's Definition Of Circular Economy
According to World Economic Forum0
A circular economy is an industrial system that is restorative or regenerative by intention and design. It replaces the end-of-life concept with restoration, shifts towards the use of renewable energy, eliminates the use of toxic chemicals, which impair reuse and return to the biosphere, and aims to eliminate waste through the superior design of materials, products, systems, and business models.
2. Ellen McArthur Foundation's Definition Of Circular Economy
Looking beyond the current take-make-dispose extractive industrial model, a circular economy aims to redefine growth, focusing on positive society-wide benefits. It entails gradually decoupling economic activity from consuming finite resources and designing waste out of the system. Underpinned by a transition to renewable energy sources, the circular model builds economic, natural, and social capital. It is based on three principles: design waste and pollution; keep products and materials in use; regenerate natural systems.
Why is a Circular Economy Important?
Some of the measures like reuse, eco-design, and waste prevention help companies in saving money and also helps in reducing the emissions of greenhouse gases significantly.
The transition towards a more circular economy also helps in reducing overall pressure on the environment. It also increases competitiveness, improves raw materials supply, boosts economic growth, stimulates innovation, and helps in creating jobs.
A circular economy redesigns materials, reduces material use, and helps in recapturing waste to manufacture new products.
The use of circular economy under the SMM (sustainable materials management) umbrella demonstrates suggestions for a well-directed approach toward reducing the lifecycle impacts of materials.
The Principles Of A Circular Economy
1. Energy and Resources Are Gold
The main motive behind the circular economy is to design out waste. This economy is based on the idea that there is nothing like a waste.
The products are designed to last for as long as possible and reused, and it will make it easier to handle or renew them.
The main motive is still to enhance and preserve natural resources, control the finite stocks, and help balance the flows of renewable resources.
2. Following Nature's Cycles And Designs
Consumption takes place in the biological cycles only. The cycles regenerate living systems which helps in providing renewable resources.
Technical cycles recover and restore components, products, and materials through repair, reuse, recycling, and remanufacturing.
After all, one of the most important goals of a circular economy happens to be the optimization of resources through the circulation of components, materials, and products that are in use at the highest utility in both the biological as well as in technical cycles.
3. All In With Renewable Energies
The fuel required for a circular economy has to be renewable energy.
This principle happens to be all about optimizing the system's effectiveness by revelating and afterward designing out any negative externalities.
It is used with the purpose of decreasing resource dependence and improving systems' resilience.
Circular Economy Challenges
Citizens and businesses worldwide recognize the challenges faced by the 'take-make-dispose' strategy of production and consumption.
There are large numbers of extracted and processed materials that contribute to a significant amount of CO2 emissions. The waste produced as a result of this is wreaking havoc on human health and the environment.
But the circular economy provides us with an alternative by eliminating the waste produced and continued safe usage of natural resources.
Achieving this kind of economy requires effort and collaboration. The initiative by the world economic forum does exactly that by bringing together the public, civil society, and private stakeholders.
1. Advancing leadership commitment?
In 2017 the platform for accelerating the circular economy was introduced by the world economic forum as a platform for every private or public sector stakeholder to make commitments so that the collective efforts toward a circular economy could be accelerated.
This community consists of 80 private, public, international, and civil society executive leaders, reflecting its importance, and 200 members who had 18 projects around the world.
2. Transforming Material Value Chains?
The forum hosts several value chain action partnerships whose purpose is to work with partners along the material value chains to enhance and advance circular models-electronics, plastics, batteries, fashion, cars, etc.
Global Plastic Action Partnership- This partnership was launched in 2018, and it seeks to help translate commitments to move towards a circular economy.
Circular Electronics Action Partnership- This partnership helps bring out the potential of electronics by working across different value chains like manufacturing, logistics, etc.
Global Battery Alliance- This partnership seeks to establish a sustainable battery value chain with around 60 members.
Trade & Circular Economy- The motive behind this is to assess the function and role of trade that helps in facilitating a circular economy transition.
3. Scaling Innovation and the 4IR?
This initiative moves towards mobilizing the efforts among governments, innovators, the private sector, and civil society stakeholders that will help grow the ecosystem for circular 4IR technology innovation.
4. The Circular Economy for Net-Zero Industry Transition
This initiative was brought into existence to help raise the ambition of decarbonization for the harder to abate material steel cement, steel, etc., and to help the industries realize the 1.5-degree pathway.
Benefits Of The Circular Economy Model
1. Fewer Greenhouse Gas Emissions
One of the most important motives behind the circular economy is to impact the ecosystem positively. This economy tends to bring down the emissions of greenhouse gases significantly.
2. Healthy And Resilient Soils
The circular economy ensures a return of nutrients back to the soil through composting and anaerobic processes. When the waste is returned to the soil, it ensures that it remains healthy and more resilient.
3. Fewer Negative Externalities
Negative externalities like land use, water, soil, and air pollution are managed better. Climate change and toxic substances emissions are also managed.
4. Increased Potential For Economic Growth
The potential to increase a country's GDP increases with an increase in circular activities and cheap production by receiving materials and products easily disassembled and more functional from the consumption of resources.
5. More Resources Saved
There is a huge amount of material saving through the circular economy model and considering that there will be an increase in the total demand due to a rise in the total population. There will also be a lower demand for the materials needed in the circular economy as the landfills will be skipped, and recycling will be avoided.
6. Employment Growth
According to the world economic forum, there can be a rise in local employment in semi-skilled and entry-level jobs through the development of the circular model.
7. New Profit Opportunities
There will be profit streams from new sources and lower input costs incurred by anyone that moves towards a circular economy. There will be opportunities to generate huge profits and cut costs in the circular economy by entering new markets.
8. Volatility Reduction And Safeguarded Supplies
There will be a reduction in the usage of raw materials used when we move toward a circular economy. Rather than consuming more raw materials, we will consume more recycled inputs that have a high share of labor costs. This can protect organizations from crises related to geopolitics and help in safeguarding them regarding the supply chains.
9. The Demand For New Services
According to a report by Ellen McArthur Foundation, there will be a huge demand for new jobs and services, and whole new opportunities will be created through a circular economy.
10. Getting To Know Clients Better
The businesses where the products are leased or rented by the customers will foster the circular economy model. This will give these organizations a chance and the necessary help to learn and understand customer behavior and usage patterns.
Barriers To The Implementation Of A Circular Economy Model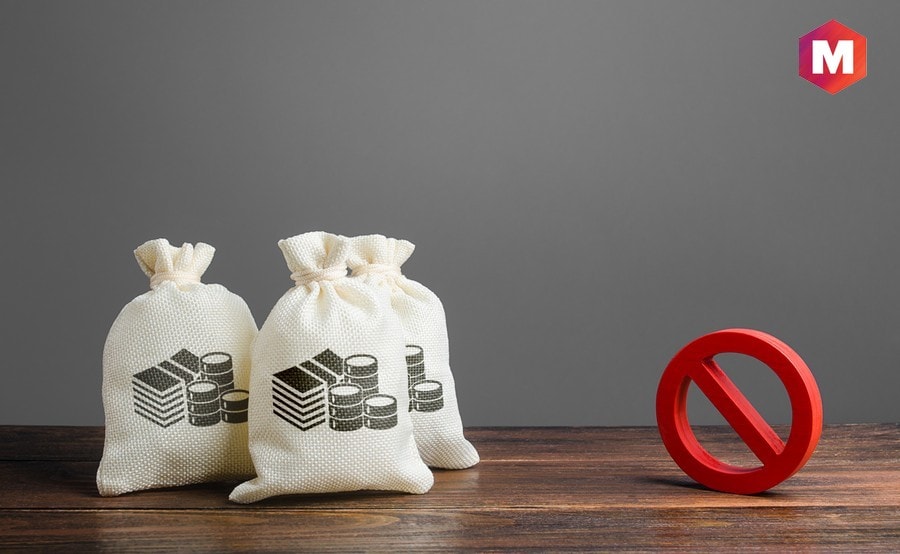 1. Economic Barriers
There are surely some hurdles faced during the implementation of a circular economy.
The good quality secondary resources are not competitive at all, and the prices of raw materials are inconsistent.
There are not sufficient professionals with the required technical knowledge in this field.
The circular products are still small in demand.
Environmental and social externalities are not considered in prices.
It is hard to develop models related to the circular economy because most investors are working under the linear economy model.
2. Institutional Barriers
We face several different hurdles while developing and implementing a circular economy.
The Goals and appraisals system for the Short term value creation is still what most companies desire, but the circular economy targets the long-term value creation.
New business models are challenging to develop and implement because the law creates hindrances that are not ready for new changes.
Our current economic system is not yet ready for circular economy entrepreneurs.
Conclusion!
In the end, it is clear that the circular economy model lays the foundation for production and consumption.
As stated above, a successful circular economy model involves leasing, repairing, sharing, recycling, and refurbishing the products and materials already in existence for as long as possible. The life cycle of the products thus gets extended.
In simple terms, this means reducing the waste to the minimum. The materials can be used again and again, thus increasing their productivity.
How effective do you consider a circular economy model in ensuring optimized business, society, and the environment? Share your opinion with us in the comment section below.