Cash flow is the inflow and outflow of the cash or cash equivalents all through your business in a month. When cash moves in and moves out of your business, cash flow occurs. It is the net amount of money that a business receives and disburses during a given timeframe.
Maintaining a positive level of cash flow is important for a business to stay operational, plus it is also additionally expected to generate revenue for the investors. Company investors and shareholders also like to see positive cash flows even after payments have been made for capital expenditures. The time frame over which cash flow is followed is normally a standard reporting period like a year, month, or quarter.
What is Cash Flow?
Definition: Cash flow is defined as the total amount of cash and cash equivalents that businesses generate and spend over a given time period. Cash flow is different from profit, as cash flow alludes to the money that comes in and goes out of a business while profit is the money that businesses have subsequent to deducting their operational expense from the revenues.
In cash flow, the cash received is understood as inflows, while cash spent is called outflows. An organization's capacity to make an incentive for investors is understood by its ability to generate positive cash flows or to amplify long-term FCF or free cash flow which is the cash that an organization generates from its not normal business operations subsequent to subtracting any money spent on capital expenditures (CapEx).
Understanding Cash Flow
Cash flow is understood as the movement of cash in and out of an organization. You may understand a cash flow statement as a financial statement that reports on an organization's sources and use of cash and cash equivalents throughout a given time.
The cash flow of an organization is ordinarily classified as cash flows from different business operations, financing, and investing. There are a few techniques used to understand the cash flow of an organization including the debt service coverage ratio, unlevered cash flow, and free cash flow. Companies take in cash from sales as incomes or revenues and spend cash on different company costs or expenses. Companies may likewise receive income from investments, interests, royalties, licensing agreements and selling products on credit, etc.
Evaluating the uncertainty, amounts, and timing of cash flows, alongside the places of their inflow and outflow, are one of the main goals of financial reporting. Cash flow is fundamental for evaluating an organization's liquidity, adaptability, and in general financial capability.
Positive cash flows suggest that the liquid assets of a company are expanding, empowering it to cover different commitments, return money to investors or shareholders, reinvest in its business, pay expenses, and have a buffer against future financial difficulties.
All in all the positive cash flow suggests that a company has more money moving into it in comparison to going out of it while negative cash flows suggest that a company has more money moving out of it than into it.
Types of Cash Flow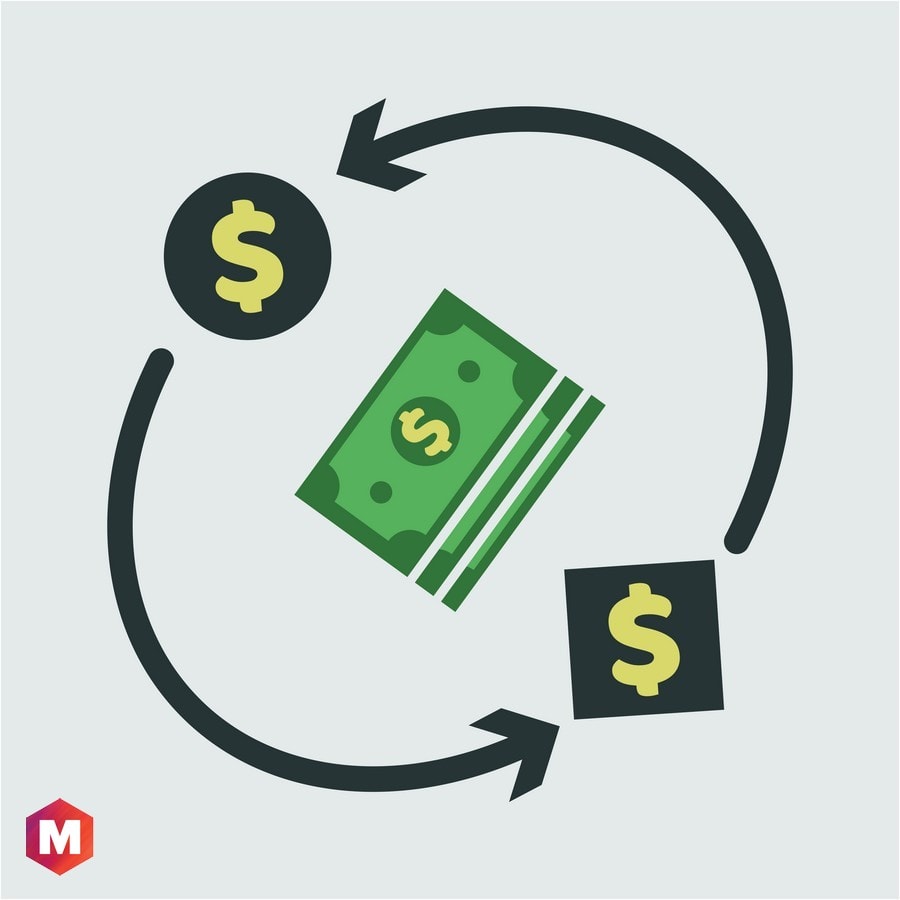 These three are also popular as three categories of cash flow-
1. Cash Flows From Operations (CFO)
It is also known as operating cash flow which refers to the cash flows involved straightforwardly with the production and sale of products from ordinary operations. The cash flow from operations shows if an organization has an adequate number of funds coming in to pay its bills or operating costs.
For a company to be financially viable in the long run, it is important to have more operating cash inflows than cash outflows. CFO is determined by taking cash received from sales, and afterward subtracting operating expenses that were paid in cash for the period.
2. Cash Flows From Investing (CFI)
It is also understood as investing cash flow and it refers to how much money has been generated or spent from different investments in a particular period. Different activities that it includes are the purchase of physical assets like equipment or property, investments in securities, or the sale of assets.
3. Cash Flows From Financing (CFF)
It is also popular as financial cash flow and it refers to the net cash flows that are utilized for funding the organization and its capital. CFF exercises offer investors insights into the financial strength of a company and how well the capital structure of a company is managed.
Cash Flow Statement
The statement of cash flows can be understood as a financial statement that sums up the in and out movements of CCE (Cash and Cash Equivalents). The CFS is used for estimating how adeptly a business handles its cash position.
It also suggests how well the business generates cash for paying its debt obligations and financing its operating costs.
Structure of the Cash Flow Statement
Three components that make the structure of the cash flow statement are-
1. Cash from Operating Activities
These activities incorporate any sources and uses of cash from a wide range of business operations. It also suggests how much money is generated from the products or services of the company. Some of such operating activities refer to the Receipts from sales of goods and services, income tax payments, interest payments, rent payments, payments made to suppliers of goods and services used in production, salary and wage payments to employees, etc.
2. Cash from Investing Activities
They incorporate any sources and uses of money from the investments of a company. Buys or sales of assets or loans that are made to vendors or received from the clients or any other payments associated with M & A mergers and acquisitions are incorporated in this category.
3. Cash from Financing Activities
They incorporate the sources of cash from the investors as well as banks along with the way money is paid to investors or shareholders. They also incorporate any profits or dividends along with the repayment of debt principal (loans) that are made by the company, payment for stock repurchases, etc.
How Cash Flow Is Calculated
Two methods used for calculating cash flow are-
1. Direct Cash Flow Method
It includes all of the cash payments and receipts along with the cash paid to suppliers, cash receipts from customers, and cash paid out in salaries. It is simpler for small organizations that generally opt for cash basis accounting method.
2. Indirect Cash Flow Method
In this method, cash flow calculation is done by adjusting net income by adding or deducting differences coming about because of non-cash exchanges. The non-cash exchanges appear in the changes to the assets and liabilities on the balance sheet starting with one period and then onto the next.
Consequently, the bookkeeper will distinguish any increments and decreases in asset and liability accounts that should be added back to or eliminated from the net income data, to recognize an exact cash flow whether in or out.
Cash Flow vs. Profit
Cash flow is understood as the money that comes in and/or goes out of a business while profit is explicitly used to measure the financial success of a company by gauging how much money the business makes generally. Profit is the money that is left after a company pays off all its obligations. You may also define profit as the amount that is left subsequent to subtracting the expenses of a company from its revenues.
How to Analyze Cash Flows?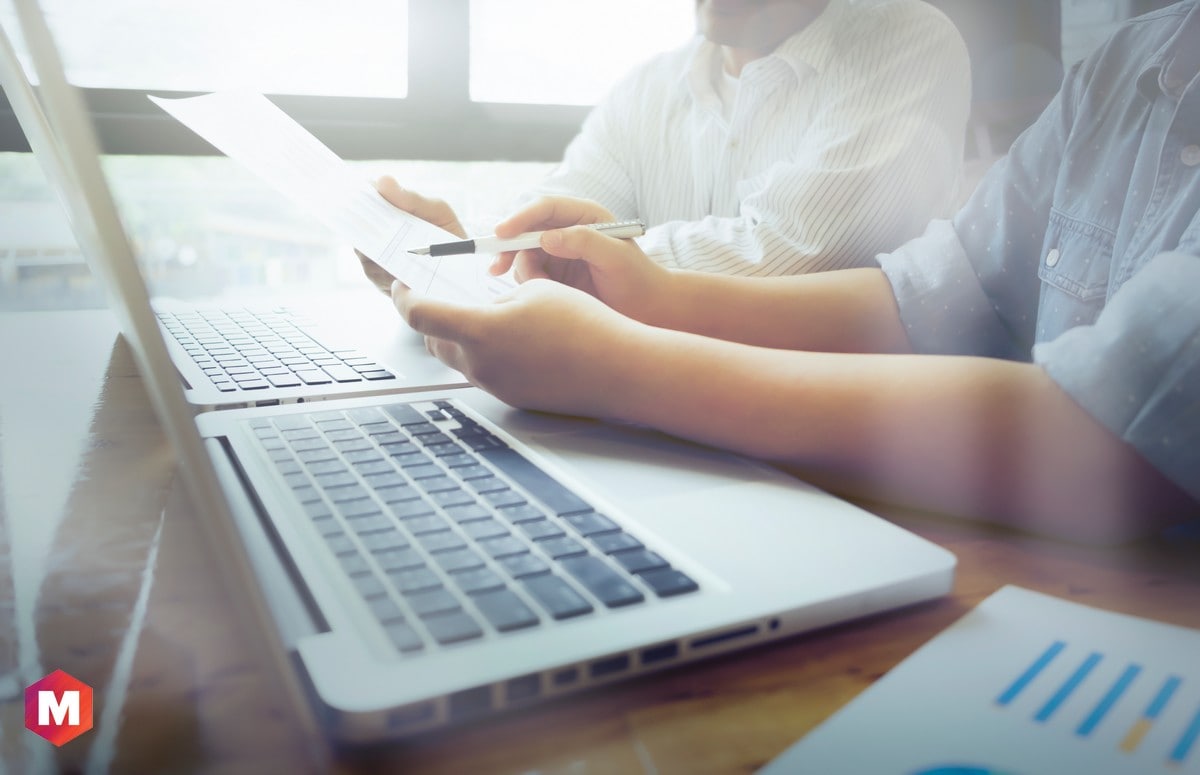 The cash flow statement and other financial statements assist experts and investors with different metrics and ratios that are used to settle on more informed choices and proposals. Let us have a look at those metrics-
1. Debt Service Coverage Ratio (DSCR)
To check whether a company can meet its existing liabilities with the cash or cash equivalents it generates from the company's normal business operations, experts analyze the DSCR or debt service coverage ratio.
2. Free Cash Flow (FCF)
FCF is checked to understand the genuine profitability of a business. It is a truly valuable measure of financial performance and recounts a preferable story over net income since it shows what cash the company has leftover for expanding the business or giving returns to investors or shareholders, subsequent to delivering dividends, repurchasing stock, or paying off debt.
Free Cash Flow = Operating Cash Flow – CapitalEx
3. Unlevered Free Cash Flow (UFCF)
It can be used for measuring the gross FCF that a firm generates. You may understand it as a company's cash flow excluding interest payments and it shows how much money is accessible to the firm prior to considering monetary commitments.
Uses of Company's Cash Flow Statement
Cash flow is involved in multiple uses in operating a business as well as performing financial analysis. As a matter of fact, it's one of the main measurements in all accounting and finance activities. The most widely recognized cash metrics that cash flow helps in finding out are-
Net Present Value
Internal Rate of Return
Liquidity
Cash Flow Yield
Cash Flow Per Share (CFPS)
P/CF Ratio
Cash Conversion Ratio
Funding Gap
Dividend Payments
Capital Expenditures, etc
Conclusion!
Taking everything into account, cash flow can be understood as the increment or decrement in how much cash an institution, business, or individual has.
In the financial statement analysis or income statement, when cash generated is more than the cash outflow, it is positive cash flow, but when cash generated is lesser than cash outflow, it will be negative cash flow.
All in all, cash flow is utilized to depict how much money (cash) is generated or consumed by a business in a given time frame. It talks about cash balance which is the amount of money on hand, and hence it covers the details of accounts receivable and accounts payable while doing cash flow analysis and finding out the company's net income figure.
Now, in the end, to briefly paraphrase how important do you consider the analysis of operating cash flows and actual cash flows in effective financial planning? Share your opinion with us in the comment section below.