A cash flow forecast is defined as a projection of the future position of the organization in terms of financials, receivables, and anticipated payments.
What is Cash Flow Forecasting?
Usually, financial statements like balance sheets and income statements are used to determine the cash flow forecast. It is a process of obtaining an estimate or forecasting the future financial position of the company. Cash flow is considered as one of the crucial financial management components of an organization.
The organization needs cash for running the business. It comes to forecasting the business's cash position; it can be very tricky because there are multiple variables involved in it. Apart from that, there could be many uncertain and improbable transactions that the organization may not have considered.
All of these have to be considered along with possible provision for back up plans. Cash flow forecasting is predicting what are your money needs in the organization and for the smooth running of the business in advance.
Cash may include checking accounts, liquid securities, and savings accounts along with market funds. The other operating activities are operating expenses, revenues, and investing activities are acid sale or purchase, issuing shares, raising debt, etc.
Objectives of cash flow forecasting
The primary objective of cash flow forecasting is to help the organization manage its liquidity and ensure that enough cash is there in the business to carry on daily transactions. The organization should be able to meet its funding goals, and the working capital should be managed correctly to have smooth business transactions.
Following are other reasons for cash flow forecasting:
Cash flow forecasting will help the organization prepare for the future in terms of financials. Many departments of the organization are dependent on the finance department, like sales, marketing, operations, etc. When an organization has cash flow forecasting in hand, it can decide the budget for marketing accordingly, increments to be given to the employees, as it is to be purchased and sold, etc. These essential decisions require a forecast of cash flow.
Cash flow forecasting is also required in long-term as well as short-term forecasting. The long term forecasting is determining the organization and visions the goal for approximately 5 to 10 years. On the other hand, short-term forecasting may be for 3 to 5 years, depending on the organization's requirements. In such a dynamic market, long-term planning usually goes off track. Therefore, cash flow forecasting will help the organization to plan short-term forecasting correctly.
Cash flow forecasting is essential for interest and debt reduction, short-term equity planning, and budget planning.
Methods of cash flow forecasting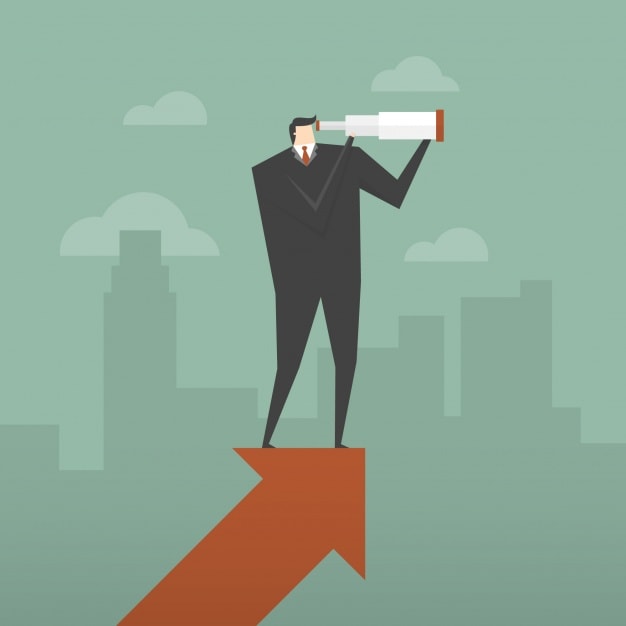 There are two main types of cash flow forecasting:
Direct method
Indirect method
The direct method of cash flow
The direct method of cash flow is comparatively easier than the indirect method but is less popular. This is because it cannot be created easily using the regular reports which are obtained from your accounting software in the business. But if you want to create a cash flow forecast, then it is a better choice for you because the reports which are generated from the accounts are not the ones on which you are dependent.
A simple formula is used to calculate cash flow which is:
Cash Flow = cash Received – Cash Spent.
One of the limitations of choosing a direct method of cash flow forecasting is that some accountants and investors prefer to see the indirect method as compared to the direct method. Their eyes are used to read the report generated by the direct method, and they may not be comfortable reading cash the report generated by the indirect method. However, it is essential to note that both methods are valid and accurate.
Following our four sources by which you receive cash
1. Sales
When you say the product or service to the customer, they will directly pay cash for you. That is the cash generated from sales. This money is generated instantly and can be deposited in the bank account.
In some cases, when a purchase is large, there may be a credit period before the end of which the customer pays the amount. In such cases, the voices are kept in accounts receivable. Customers who pay directly and immediately are mentioned in the column of cash from accounts receivable.
2. New loans and investments
Cash is also received by generating loans from banks or investment. It is essential to segregate cash generated from both the sources because both of them require different handling.
In comparison, loans are to be paid immediately; investments are not. The amount generated from such ventures is recorded in the column of new zones and investments.
3. Sale of assets
assets are owned by the businesses, which can be the end, equipment, property, vehicles, etc. The cash generated by selling an asset like land or property is called 'cash from the sale of assets.'
4. Other incomes
There are few other sources by which money can be generated for the business. For example, interest from the company's savings account, renting extra space, more resources to someone else, etc.
Forecasting the cash expenditure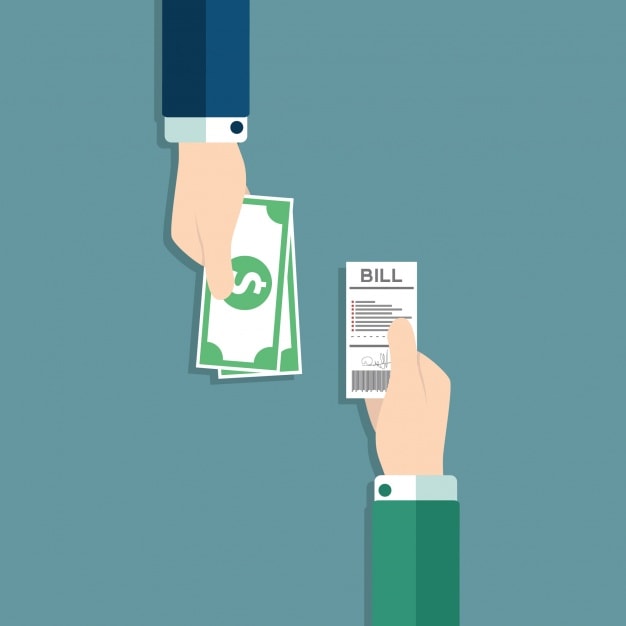 The second part of the direct method of cash flow forecasting is depicting how you will spend the cash received:
1. Bill payment
Two types of bills are generated in every business. The first is where you have to make the immediate payment, and the second is where payment can be made a later date. Both of these transactions have to be recorded accordingly in your cash flow forecast. Cash spending is when the money used to pay up is immediately, and accounts payable include the bills you have to pay later.
When you pay a bill from accounts payable, it is to be recorded as payment of accounts payable. In this column, the forecast should include when and how much of the amount you will pay.
Few things are excluded from this section: asset purchases, payments of existing rules, sales tax, dividends, etc.
2. Loan payments
While forecasting the loan repayments, the principles of the repayment are to be forecasted in the cash flow. The interest is tracked as non-operating expenses.
3. Purchase of assets
Purchasing, as it is an expense, and while it is an investment for the company, it should be mapped accordingly in the cash flow forecasting.
Usually, expenses for buildings, vehicles, and equipment, which is considered inventory for your business and asset, are considered a purchase of assets and an expense.
The indirect method of cash flow forecasting
The indirect method is easier than the direct method and reaches the same conclusion as the former. This method, as mentioned above, is more popular amongst shareholders. The indirect method begins with net income and adds back a few items which affect your profitability.
The following are the primary categories to which adjustments are made to calculate your actual cash flow.
1. Changes in accounts receivable
Since all the sales do not generate an immediate payment, you have to adjust your net profit in the account for the fact that some sales did not end up as cash immediately. But increase your accounts receivable.
2. Changes in accounts payable
Just like accounts receivable, you also have to make changes in your accounts payable. The payments that you do not make or to be added as expenses back because the bills are not paid, and that cash is with you.
3. Taxes
Taxes and depreciation reduce your profitability in the income statement. This depreciation is to be added again in cash for the statement because that number is very insignificant.
4. Loans
Any additional cash which is received in the form of loans or investments is to be reduced.
5. Purchase and sale of assets
The purchase and sale of assets are to be calculated in your cash flow. They are added back to your statement.
Tips for accurate cash flow forecasting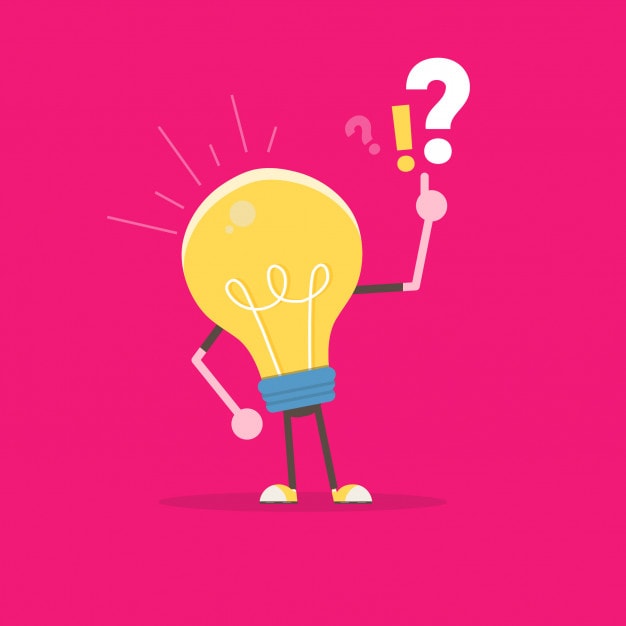 While there is no success formula available for every company's cash flow statement, ensuring that you have correct steps and follow all of them correctly is the right way to start.
For example, the business that generates revenue throughout the year will have a different cash flow forecasting compared to the seasonal business that has a sale of the entire year in three months.
Therefore, the following are a few crucial tips that you can follow to forecast your cash flow statement:
1. Clear communication
When you forecast incorrectly, the consequences are costly for the organization. The company may purchase raw materials more than it requires, and that could lead to overproduction and dead stock. On the other hand, having excessive funds in hand can waste resources.
The best way is to train the grassroots level executives to forecast accurately about their areas. All middle management should be able to give a forecast as accurate as possible about their sales, expenses, and other relevant reports. T
o get this completed correctly, clear and concise communication lines must be established between the finance department and other departments.
2. Cash flow is not revenue
The financial health of the organization is determined with the help of both cash flow and revenue. Profitability is what matters for every organization. The bottom line being profitability, determining correct cash flow is an important parameter. The revenue generated is measured both in terms of marketing and sales, where the cash flow is more.
Cash flow also includes the monetary resources and operational revenues apart from sales. The important thing is the cash flow statement should be forecasted in such a way that, in any case, the organization should have sufficient cash to meet its obligations.
Sales revenue is the only transaction that can be measured in cash flow since it indicates the cash that is flowing to the organization.
3. Distinguish between outflow and inflow
Analyzing historical data is crucial to understand your outflow and inflow of cash. It is essential to determine the specific amount of money that the business will generate over time. Analyze the relation with vendors and determine if it is improved overtime or not. This is also an essential determining factor in forecasting the cash for a specific period.
When you forecast outflow, you have to include both variables as well as fixed costs. All types of overheads should be mentioned, including utilities, salaries, rent, and other out shoes which you pay.
Apart from that, the cost of goods sold, taxes, inventory costs, and other relevant outflows should also be determined. As many expenses as possible should be determined accurately, the calculation is close and accurate. Have a certain amount as a safety net for unforeseen expenses.
4. Multiple scenarios
When you create a cash flow forecast, it is essential to consider multiple scenarios that your business may go through. The multiple scenarios should be kept as realistic as possible so that it is relevant to the business if and when it happens. Having multiple scenarios will also help the company to manage its cash flows, and you can be prepared better for future conditions.
These scenarios will also help you to adapt faster to the dire circumstances which your organization may face. Instead of getting into reactive mode, preparing for multiple scenarios will help you to get into proactive mode.
Conclusion
Cash flow forecasting is an essential step in the financial analysis of the organization. While multiple businesses have different kinds of cash flows, forecasting is essential, and either direct or indirect methods can do it.
Cash flow forecasting is essential to improve the business prospects, manage the fund's availability accurately, and prepare the organization for any challenges be it internal or external.