The Cash Conversion Cycle is a method used for measuring the approximate number of days a company might take to convert its stock or inventor into cash after its sale to a buyer. It lets companies know how much time is expected for the companies to get out their stored stock and turn their A/R or accounts receivables balance into cash as well as understand for how long the payment date to suppliers for products or services received can be extended to.
With CCC measurement, businesses can find out and enhance any operations lacks connected with working capital that decreases FCFs or free cash flows and liquidity. Here the use of cycle suggests the process that companies go through in buying inventory, then selling it to clients on credit, and finally collecting the cash payments from those clients.
What is a Cash Conversion Cycle?
Definition: The Cash Conversion Cycle (CCC) is defined as a metric that lets companies know in how much time their inventory will be converted into cash. The Cash Conversion Cycle formula estimates how much time in days a company might take to transform its resources or assets or inventories into cash.
All in all, it communicates the time (estimated in days) businesses will take to change over their investments in inventories and other resources into incomes from the sales. Likewise, CCC is also known as Net Operating Cycle or just Cash Cycle. You may also understand it as a way of measuring how long each net input dollar will be tied up in the production and sales process before it will be getting converted into cash received.
Understanding the Cash Conversion Cycle
As a metric, CCC or cash conversion cycle communicates the time span that it takes for an organization to convert inventory investments into incomes or cash flows from the sales. It considers the time required for selling the stock or inventory along with the time needed to gather receivables, and the time the company has for paying its bills without facing any penalties. The cash conversion cycle varies by industry sector in view of the type of business operations. As one of a few quantitative measures, CCC assists companies with assessing the proficiency of operations and management of a company. A pattern of reducing or consistent CCC values over various periods is a good sign but when it rises, it ought to prompt investigation in light of different variables. Here you ought to remember that CCC applies just to choose those sectors that are reliant upon inventory management and related operations.
All in all, it is one of a few metrics used to measure management effectiveness. It estimates how quickly a company can change over cash available into more money on hand. The cash conversion cycle does this by following the cash or the capital investment, as it first gets converted into inventory and AP or accounts payable through sales and AR or accounts receivable and afterward back into cash. For the most part, the lower the number for the CCC, the better it is for the organization. Despite the fact that it ought to be connected with other metrics like ROE or return on equity and ROA or return on assets, the cash conversion cycle can be helpful when comparing the close competitors on the grounds that the company with minimum CCC is frequently the one with effective management. This is the way the CCC can assist investors with assessing potential investments.
The cash conversion cycle is a blend of a few activity ratios including accounts payable, accounts receivable, as well as inventory turnover. Here you need to understand that AR and inventory are short-term assets while AP is a liability. All such ratios can be found on the balance sheet. Basically, these ratios are useful in demonstrating how proficiently the company is utilizing short-term assets and liabilities for generating cash. This enables investors in measuring the overall health of a company.
Cash Conversion Cycle Formula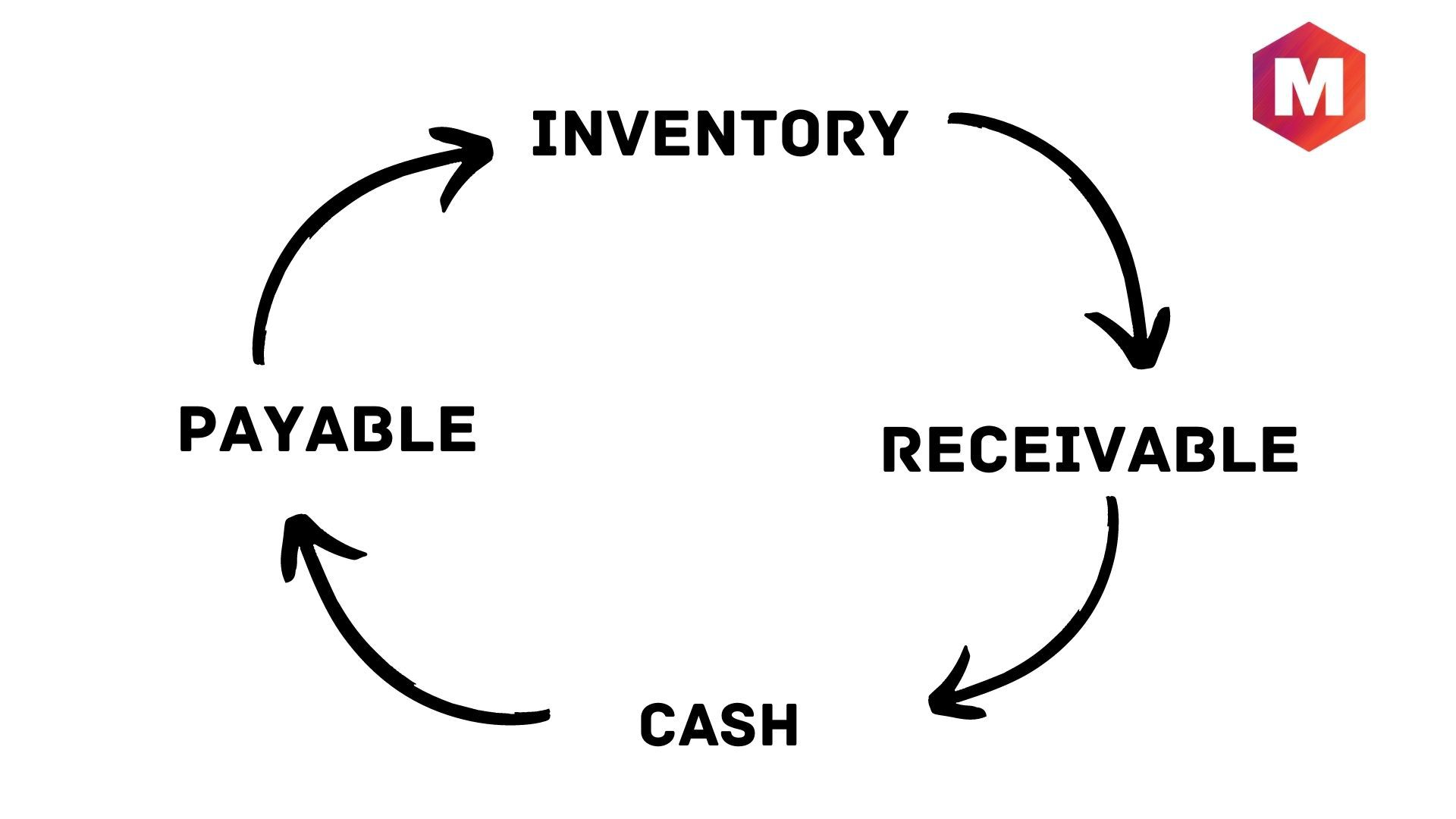 The Cash Conversion Cycle formula is represented as-
CCC=DIO+DSO?DPO
Here DIO refers to Days of inventory outstanding, DSO represents Days of sales outstanding, and DPO refers to Days payables outstanding.
The days of inventory outstanding and days of sales outstanding are related to the cash inflows of the company, while days payable outstanding is connected to cash outflow. Subsequently, days payables outstanding is the only negative figure in the CCC estimation.
You may also look at the formula in another way by considering that DIO and DSO are connected to inventory and accounts receivable that are short-term assets and are considered positive while DPO is connected to accounts payable which is a liability and accordingly taken as negative.
What is Days Inventory Outstanding (DIO)?
It refers to the days that an organization takes on average to turn its inventory into sales. All in all, DIO refers to the average number of days for which a company holds its inventory prior to selling it. The DIO formula is-
DIO = (Average Inventory/Cost of Goods Sold) * 365
What is Days Sales Outstanding (DSO)
It refers to the number of days on average a company takes in collecting its receivables. In this manner, DSO is used for estimating the average number of days for a company for collecting the payment after a sale. Its formula is –
DSO = (Average Accounts Receivable/Total Credit Sales) * 365
What is Days Payable Outstanding (DPO)?
DPO refers to the number of days on average an organization takes to pay back its payables. It will estimate the average number of days for an organization to pay its invoices from trade creditors i.e. suppliers. The DPO formula is-
DPO = (Average Accounts Payable/Cost of Goods Sold) * 365
Putting DIO, DSO & DPO together: Cash Conversion Cycle
As it is clear now that the cash conversion cycle can be broken into three parts- DIO, DSO, and (DPO.
The DIO part measures how long it will require for the business to sell its inventory while the DSO part measures how much time it takes to collect cash from these sales.
Then the DPO part assesses how much time it takes for the organization to pay off its suppliers.
Thusly, the CCC is a cycle where the organization buys inventory then sells it on credit, and afterward, it collects the accounts receivable and converts them into cash.
Interpreting the Cash Conversion Cycle
The formula of the cash conversion cycle is pointed toward the evaluation of how efficiently a company is dealing with its working capital. When the CCC will be shorter, the better the company will be at selling inventories and recovering cash from these deals while paying the suppliers.
Estimating a company's conversion cycle to its cycles in earlier years can assist with measuring whether its working capital management is improving or deteriorating. Additionally, comparing the cycle of a company with its competitors can assist in deciding if the company's cash conversion cycle is normal compared to other industry competitors.
What the Cash Conversion Cycle Can Tell You?
The best way to make more earnings is by boosting sales of inventory for profit. CCC helps in measuring this. When cash is easily available regularly, it helps businesses in churning out more sales for profits because frequent availability of capital would prompt more productions and sales. Buyers acquire inventories on credit that results in AP or accounts payable while suppliers also sell items on credit that result in AR or accounts receivable.
In this manner, cash isn't a variable until the buyers pay the AP and collect the AR. Along these lines, timing is one of the most crucial factors of effective cash management. CCC follows the lifecycle of cash that is utilized for different business activities. Basically, the cash conversion cycle addresses how quickly a business can convert the invested cash from start (investment) to end (returns). The lower the CCC is considered more effective for a business.
Inventory management along with sales realization and payables are the three vital elements of a business. In case any of these would increase in number, frequency, or value, the business will ultimately suffer. Past the monetary worth involved, the cash conversion cycle will account for the time involved in these cycles which will give one more perspective concerning the operating efficiency of the company.
Along with different financial measures, the CCC value will demonstrate how effectively the management of a company will be using the short-term assets and liabilities to create and redeploy the cash and hence will give a look into the financial health of the company with respect to the cash management. It additionally evaluates the liquidity risk linked to the operations of a company.
Using the Cash Conversion Cycle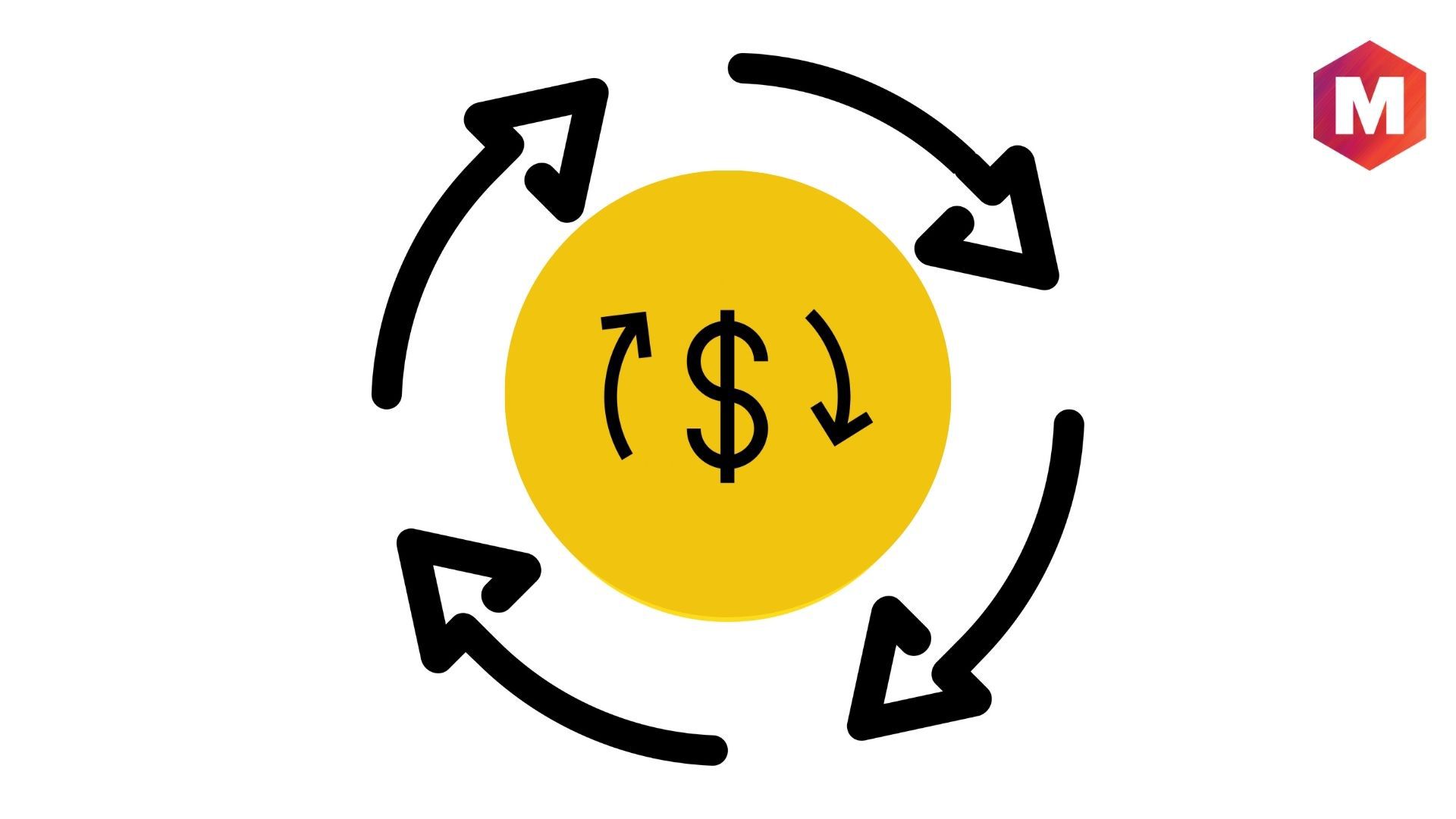 The cash conversion cycle is for sure a useful metric that is quite is helpful if you are calculating it every single year and comparing it alongside the three elements of the formula to the past performance of your business.
You might have the option to compare your CCC with your competitors' in case their financial details are accessible. In the event that it isn't possible then you can utilize CCC measurement to develop techniques to further develop the time it takes to sell your inventory, pay your bills and collect your receivables.
Conclusion!
In the end, it is clear that the cash conversion cycle (CCC) in management accounting will measure how long a firm will be deprived of cash while increasing its investment to extend client sales. It is in this way a measure of the liquidity risk involved in growth.
It is one of a few measures of the effectiveness of a company's management. CCC estimates how quickly a company can convert cash on hand into much more cash available. By and large, the lower the number for the cash conversion cycle, the more profitable the company will be. Companies having the lowest CCC are understood with a better management team.
Now, taking everything into account, how would you define the cash conversion cycle in your words? Also how effective do you find cash conversion cycle formula for a supplier in understanding how profitable their business model is? Share your opinion with us in the comment section below.