Capital structure is the amount of debt and/or equity that a company uses for funding its operations and financing its assets. It alludes to how companies are funding their overall operations and growth. Capital design can affect the return a firm acquires for its investors or shareholders. It can likewise decide if a firm endures a downturn or discouragement.
The capital structure is generally shown as debt to equity or debt to capital ratio. Equity and debt capitals are utilized to subsidize or fund capital expenditures, activities, acquisitions, and different investments.
What is Capital Structure?
Definition: Capital structure is defined as the blend of a company's long-term capital that comprises a mix of debt and equity. It is an extremely durable kind of funding that upholds the growth and related assets of a firm.
The equity is associated with a more expensive as well as permanent source of capital that has greater financial flexibility. While debt is related to a cheaper and finite-to-maturity capital source that is involved in legally obligating the company to fixed and promised cash outflows with the need for refinancing at some future date at an unknown cost.
Understanding Capital structure
Capital structure can be understood as a combination of the long-term as well as short-term debt alongside common stock and preferred stock. The proportion of short-term debt versus long-term debt is viewed while investigating the capital structure of a firm.
It alludes to the blend of capital, which comprises a mix of debt and equity. Here, equity refers to the common and preferred stock as well as retained earnings of a company, while debt generally incorporates long-term debt, short-term borrowing, as well as a portion of the principal amount of redeemable preferred stock and operating leases.
Significant proportions that can be used to understand capital structure incorporates the debt ratio, capitalization ratio, and debt-to-equity ratio.
Hence, some of the key takeaways capital structure analysis suggests are its ability to show how a firm funds all its operations and growth. D/E or debt to equity ratio is effective in finding the riskiness of borrowing practice of a company.
Company's Capital Structure Formula
A firm's capital structure can be expressed in the form of debt obligations plus total shareholder's equity-
Capital Structure=DO+TSE
Here DO represents debt obligations and TSE refers to total shareholders' equity?
Capital Structure Terminology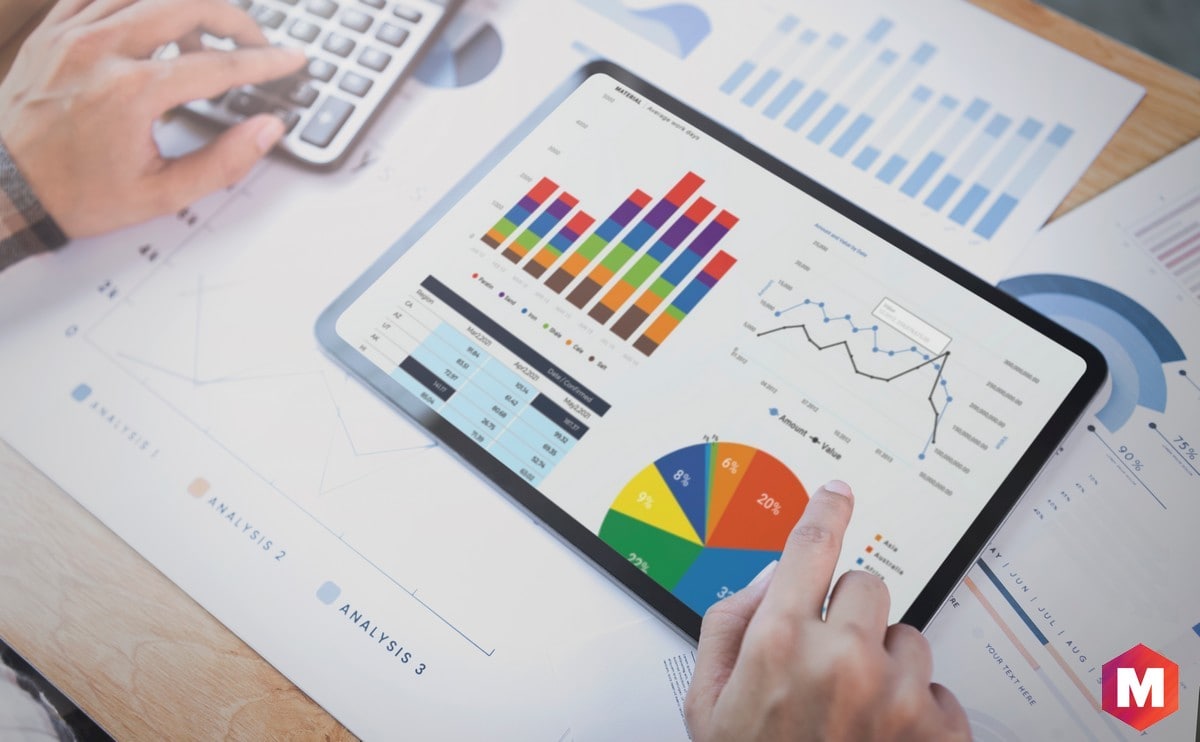 1. Equity Capital Market
ECM or Equity Capital Market is a market between "companies and financial institutions" that is directed towards earning money for the company.
In a capital structure, equity financing comprises the common and preferred stock as well as retained earnings of a company. This is viewed as invested capital and it shows up in the equity section of the shareholder's balance sheet.
2. Debt capital markets
DCM is also understood as the fixed income market that is used for trading debt securities such as bonds and loans.
Businesses and governments use both of these markets for raising long-term funds that could go towards growth or maintenance.
Tradeoffs between Debt and Equity
Numerous tradeoffs that firms need to think about while deciding their capital structure during corporate finance and company management. Let us have a look at those as well-
1. Pros and cons of equity
It has no interest payments as well as no mandatory fixed payments (dividends are discretionary) and no maturity dates (no capital repayment).
Equity has ownership and control over the business along with this, it also has voting rights (typically) and has a high implied cost of capital.
It further expects a high rate of return (dividends and capital appreciation). Equity also has the last claim on the firm's assets in the event of liquidation and offers maximum operational flexibility.
2. Pros and cons of debt
Debt involves interest payments (typically), plus it also has a fixed repayment schedule as well as a first claim on the firm's assets in the event of liquidation.
Debt further demands covenants and financial performance metrics that need to be met. It also involves restrictions on operational flexibility, plus it has a lower cost of capital in comparison to the equity.
Debt also expects a lower rate of return than equity.
Optimal Capital Structure
The ideal capital structure of a firm is frequently defined as the proportion of debt and equity that outcomes in the least weighted average cost of capital (WACC) for the firm. For optimizing the structure, firms can give either more debt or equity.
The new capital which is gained might be utilized to invest into new assets or might be utilized to repurchase debt/equity that is currently outstanding as a type of recapitalization.
Capital Structure by Industry
Capital structures can further differ essentially by industry. Different cyclical industries like mining are regularly not appropriate for debt as their income or cash flow profiles can be capricious and there is an excess of vulnerability about their ability for repaying the debt.
Some of the other types of industries such as insurance and banking utilize immense amounts of leverage and their plans of action require a lot of debt. Privately owned businesses might make some harder time utilizing debt over equity, especially small companies which are expected to have personal guarantees from their owners.
How to Recapitalize a Business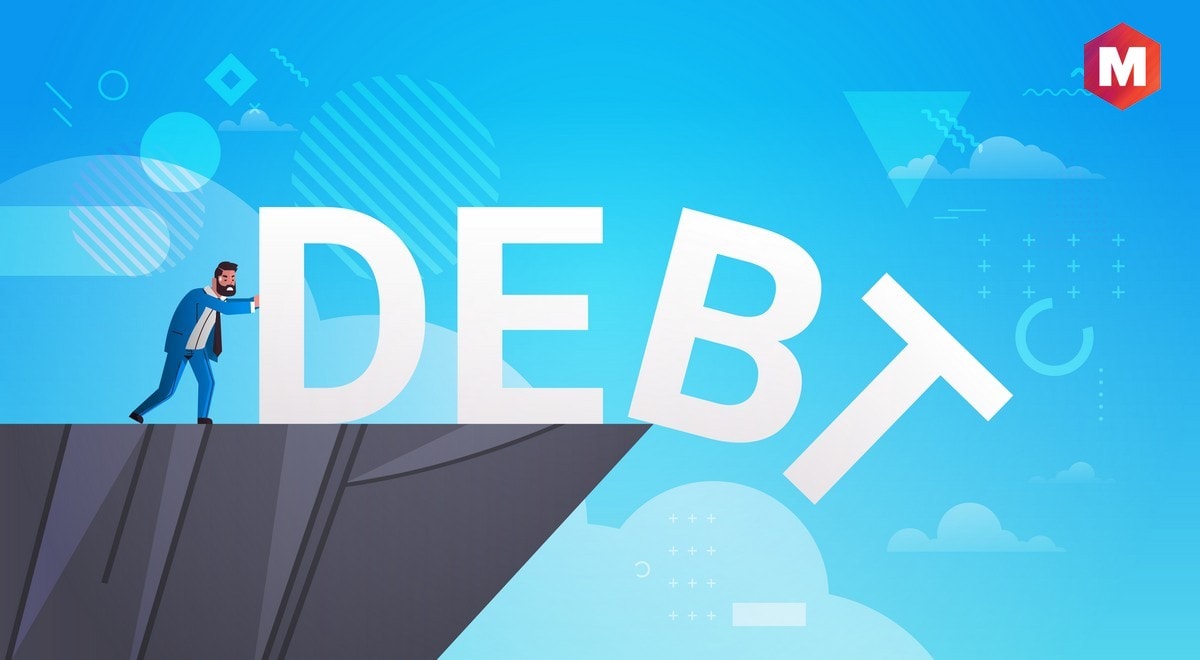 Any firm that opts to improve its capital structure by changing the mix of debt and equity has a couple of choices to do this. Some of the methods that they might try are-
1. Issuing debt and repurchasing equity
In this, the firm would borrow money by issuing debt, and then it would use all of the capital for repurchasing shares from its equity investors.  It will increase the amount of debt and decrease the amount of equity on the balance sheet.
2. Issuing debt and paying a large dividend to equity investors
In this, the firm would borrow money (i.e., issue debt), and then it might use that money for paying a one-time special dividend that further has the effect of reducing the value of equity by the value of the dividend.  This is one more technique that you can use to increase debt and reduce equity.
3. Issuing equity and repaying debt
In this method, the firm would move in the opposite direction for issuing equity by selling new shares, and then it would take the money and use it for repaying the debt.
How Do Managers Decide on Capital Structure?
It can be done utilizing a weighted average cost of capital (WACC).
For calculating WACC, managers need to multiply the cost or expense of every capital component by its corresponding weight.
How Do Analysts and Investors Use Capital Structure?
Companies with too much debt should be considered as credit risk. A lot of equity nonetheless would mean the firm is underutilizing its growth opportunities or paying a lot for its expense or cost of capital.
Sadly, you will not find any magic ratio of debt to equity for using as a direction to accomplish the true ideal capital structure. What characterizes the right mix of debt and equity fluctuates with the industry types that the firm operates in, its development stage, and may also change over time because of external changes in interest rates and regulatory environment.
What Measures Do Analysts and Investors Use to Evaluate Capital Structure?
Alon with WACC, some of the other metrics can further be utilized for estimating the reasonableness of the capital structure of a company. Leverage ratios are also a group of metrics that are utilized to evaluate capital structure like the D/E ratio or debt-to-equity ratio or debt ratio.
Capital Structure Substitution Theory
The theory depends on an analysis that the management might control capital structure with the end goal that EPS or earnings per share are optimized. Its 1982 SEC rule 10b-18 permitted public firms to open-market repurchases of their own stock and made it simpler to manipulate capital structure. This theory prompts a bigger number of testable predictions.
In the first place, it has been understood that market average earnings yield will be in balance with the market average interest rate on corporate bonds after corporate taxes which is a reformulation of the 'Fed model'. The subsequent prediction has been that firms with a high valuation ratio or low earnings yield will have next to zero debt though firms with low valuation ratios will be more leveraged.
At the point when firms have a unique debt-equity target, this clarifies why a few firms use dividends and others don't. The fourth prediction can be understood that there is a negative relationship in the market between companies' relative price volatilities and their leverage.
Conclusion!
To put it all together, capital structure alludes to the percentage of capital at work in a business by type. Overall, the capital structure comes in two forms- equity capital and debt capital.
Both of these have their upsides and downsides. An equilibrium is expected to support business development. A huge part of successful corporate stewardship and management is the making of a capital structure that offers the ideal balance of risk and reward for shareholders.
Analysts, shareholders, and investors generally take a gander at a business' debt-to-equity ratio to evaluate whether the business is a profitable investment or not. In case the ratio is higher than 1.0, the firms will be financed by more debt than equity. One more element of capital structure is working capital which is the cash a company has available.
Working capital here can be understood as the difference between the assets and liabilities of a firm. A business that has more debt than equity will have a greater number of liabilities than assets. It is regularly considered riskier to invest differing by industry.
What according to you are the key characteristics of a successful capital structure?