Capital gains tax is a tax type levied upon the profits earned from the non-inventory assets' sales. These assets can be bonds, stocks, businesses, real estate, precious metals, property, and different kinds of investments in the non-tax- advantaged accounts. Whenever someone obtains assets and then sells them for a profit, the government views the gains as the taxable amount.
Such types of taxes are determined by taking an asset's total sale price and deducting the original cost. You should note here that these taxes are just due when you sell your asset, not during that time period where you hold that asset. The most well-known capital additions are acknowledged from the offer of stocks, bonds, valuable metals, land, and property.
What is Capital Gains Tax?
Definition: Capital gains tax is defined as the tax which is due solely after an investment is sold. These taxes are applied just to capital assets that incorporate stocks, securities or bonds, coin collections, jewelry, real estate, etc.
Here you need to understand that long-term gains are required on profits of investments held for over a year. While short-term capital gains tax applies to assets that are sold one year or less from the date they were bought. You also pay capital gains taxes short-term at the individual's regular income tax rate
At the time when stock shares or some other types of taxable investment assets are sold, the profits or capital gains take place. These are realized tax gains. Also, tax is not applied to unrealized capital gains or unsold investments. As per the current U.S. government tax policy, these tax rates apply just to profits from the sale of assets held for over a year i.e. long-term capital gains.
What's considered a capital gain?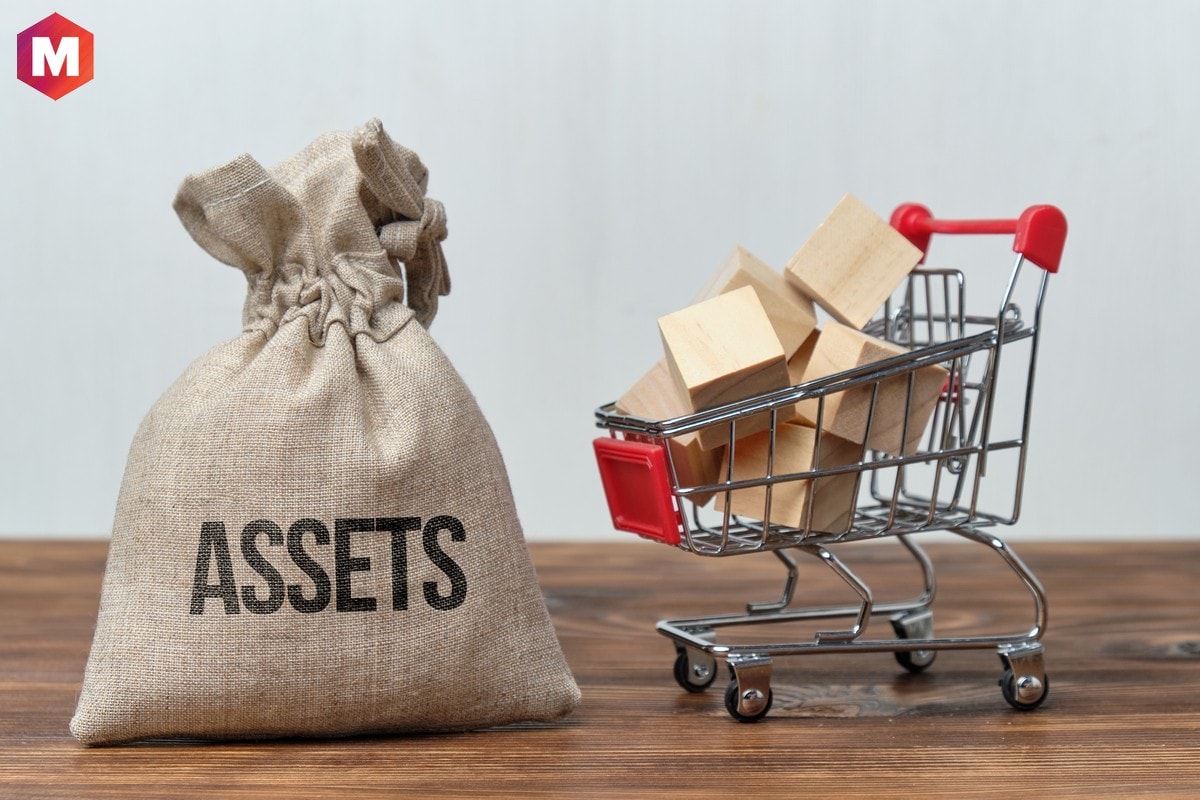 Assuming you sell an asset for the amount more than you paid for it, it is the capital gain. So, you will be liable to pay capital gains taxes on anything you buy and then sell for some gains.
For instance, assuming you sell a piece of jewelry or artwork for more than you paid for it while buying it, that is viewed as a capital gain. Property, for example, land and collectibles, including antiques and arts, etc come under these taxes.
You also need to remember here that in the event that you sell digital currency or cryptocurrency like bitcoin with some gains, you'll likewise be responsible for capital gains tax. All in all, these taxes are applied to the selling of capital assets. Some of such assets are-
Stocks
Gems and jewelry
Bonds
Household furnishings
Your home
Coin and stamp collections
Your vehicle
Gold, silver, other metals, etc
Here, you should understand that not every asset qualifies for capital gains tax. Let us have a look at noncapital assets-
Noncapital Assets that do not qualify for CGT
Depreciable business property
Business inventory
Accounts receivable acquired in the ordinary course of business
Real property used in your trade or business as a rental property, etc
Some self-created intangibles are also excluded from capital gains tax CGT-
A patent, model, invention, design (patented or not), or secret formula
Literary as well as musical, or artistic compositions
Letters along with memoranda or similar properties such as drafts of speeches, transcripts, recordings, drawings, manuscripts, and photographs
When Do You Owe Capital Gains Taxes?
An individual might be owing to the tax on his or her capital gains for the year in which he or she realizes the gain.
These taxes are owed on the profits that one makes by selling investments that are held for at least one year. These taxes will be reported on a Schedule D form. But when investments are held for less than one year, the associated gains are taxed as ordinary income.
Short-Term vs. Long-Term Capital Gains
The capital gains tax that you'll pay on a capital gain relies upon the time period you hold the asset for prior to selling that.
Assets that you hold for over one year will come into the category of long-term capital gains. Conversely, your capital gains on those investments that you've held for one year or less will come into the category of short-term capital gains tax.
Short-term gains are charged at your higher, standard income tax rate. The US tax system favors long-term investments. Therefore, short-term investments are quite often charged at a higher tax rate than long-term investments.
Best Capital Gains Tax Strategies
1. Stay Invested and Know When to Sell
You should have in mind that your income tax rate is a dominant factor when you consider capital gains.
You may wait to sell your profitable investments until you quit working, as this will let you effectively decrease your tax liability, particularly in the cases when your income is low. At times, you could owe no taxes at all.
Being aware of the right to sell and then selling assets accordingly is considered one of the strategies for reducing long-term capital gain tax.
2. Use tax-advantaged retirement plans
It is clear till now that holding your asset for longer than a year could significantly decrease your taxes because of the favorable capital gains rates for the long term. In addition, you should opt for retirement accounts for postponing the payments of capital gains taxes while optimizing growth.
For instance, some of the tax-advantaged accounts like a 401(k), solo (401K), traditional IRA, or SEP-IRA will let your investments grow tax-deferred. In such cases, you will not be supposed to pay capital gains tax for trading (buying or selling) assets as long as you don't pull out assets before retirement age which is characterized by IRS characterizes as 59 1/2.
Some of the other kinds of accounts such as a Roth IRA or a 529 college savings plan would be incredible choices for creating financial momentum without causing capital gains. There are many advantages of opting for tax-advantaged accounts.
3. Use a Robo-advisor
Robo-advisors frequently utilize tax strategies that an individual might miss or know nothing about. Opting for Robo-advisor services could assist with reducing the sum you pay in capital gains tax.
Robo advisors can find out investments that have gone down in value and could be utilized for reducing your tax burden. They also give lost expense automated investment planning tools with the help of refined algorithms.
4. Monitor your holding periods
You should make sure to think about potential tax liabilities while selling stocks or different assets in your taxable investment accounts.
As it is clear that tax rates on long-term gains probably are better than short-term gains, checking how long you've stood firm on a foothold in your asset could be helpful to bring down your taxes. When you hold securities for at least a year, it will let any profits get treated as long-term gains. But if you go against this, the IRS will tax your short-term gains ordinary income. As per your tax segment, any notable profits from short-term gains could knock you to a higher tax rate.
Paying heed to such timing strategies is crucial while making enormous transactions. For DIY financial investors, it has always been quite onerous. Most financier or brokerage firms have online management tools to get ongoing updates.
5. Keep track of Your Losses
Recording your losses and selling any underperforming securities is also a good capital gain tax strategy. In case there is no net capital gain, the realized capital losses might reduce your taxable income up to $3,000 in a year.
This strategy lets you free your portfolio of any losing trades while being in the process of capturing tax benefits. Here, you need to have in mind that after selling investments, you should wait by somewhere around 30 days prior to buying comparable assets otherwise the transaction might turn into a wash sale.
6. Speaking with a tax professional
Government and state tax regulations can be confusing, plus they also change regularly.
By taking the suggestions of a tax advisor who comprehends your financial status and long-term goals, you will get a tailored strategy to optimize your income potential.
How to Minimize Capital Gains Taxes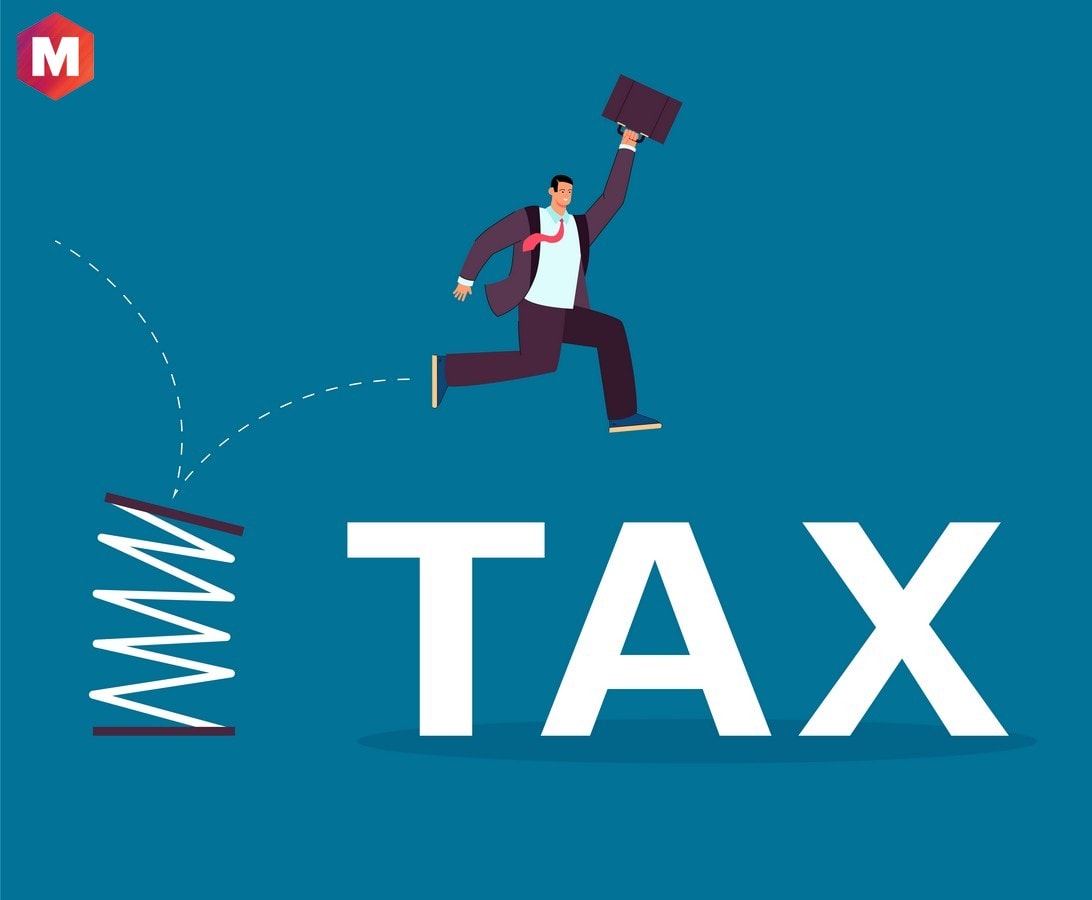 1. Hold on
Whenever the situation allows, you should hold your asset for a year or longer so you can fit the bill for the long-term capital gains tax benefits. Since tax is fundamentally lower than the short-term capital gains rate for most of the assets.
2. Exclude home sales
For this, you need to have owned your home and used it as your fundamental home for somewhere around two years in the five-year time frame before you opt to sell it. You likewise should not have excluded one more home from capital gains tax in the two-year time frame prior to your home sale. Assuming that you meet those standards, you will be eligible to exclude up to $250,000 in case you're single and up to $500,000 in case you're married and filing jointly with your better half.
3. Rebalance with dividends
Instead of reinvesting profits in the investment that paid them, you should opt for rebalancing by placing that money into the underperforming investments. Normally, you might rebalance by opting to sell securities that are progressing nicely and placing that money into those that are failing to meet expectations.
4. Use tax-advantaged accounts
Such sorts of accounts incorporate 401(k) plans alongside individual retirement accounts as well as 529 college bank accounts that let the investments grow tax-free or tax-deferred. It implies that you need not pay the capital gains tax in case you sell investments inside these accounts. Roth IRAs as well as 529s specifically comprise enormous tax benefits.
5. Carry losses over
Assuming your net capital loss surpasses the breaking point you can deduct for the year, you will be allowed to carry the excess into the next year by letting it get deducted on that year's return.
6. Consider a Robo-advisor
You may opt for Robo-advisors who can manage your investments for you in an automated manner. Such Robo-advisors frequently utilize savvy tax techniques such as tax-loss harvesting that comprises selling of the losing investments for offsetting the gains from the winners.
What Is Good About Reducing the Capital Gains Tax Rate?
Defenders of reducing capital gains tax rate suggest that it is an extraordinary motivation to save money and put it in stocks and securities. Such sorts of increased investments power growth in the economy. They additionally bring up that investors are utilizing after-tax income to purchase those assets. The money they are investing for purchasing stocks or bonds has already been taxed as ordinary income and adding a capital gains tax is twofold taxation.
What Is Bad About Reducing the Capital Gains Tax Rate?
People who oppose lowering the tax rate on capital gains doubt the fairness of a lower tax on passive income compared to the earned income. They suggest low taxes on capital gains put the tax burden onto working individuals. They likewise contend that a lower capital gains tax principally helps the tax sheltering industry. Therefore, businesses rather than utilizing their money to innovate park it in low-tax assets.
Example of Capital Gains tax
In case you purchase $3,000 worth of stock in April and sell it in November of that very year for $3,500, you've made a short-term capital gain of $500.
Assuming you're in the 22% tax section then you need to pay capital gains tax of $110 for your capital gain of $500. This will leave you with a net gain of $390.
Conclusion!
It is clear now that your capital gain will be any profit that you receive through the sale of a capital asset. Such profits fall under the income category.
And that is why a tax is supposed to be paid on that profit income. This tax is understood as capital gains tax. In case you still have any doubts, feel free to ask us in the comment section below.