C corporation is the standard corporation as per IRS rules that refers to a legal structure comprised by some corporations in which the owners or shareholders are taxed separately from the corporation. It is a way of legally separating assets and income of owners' or shareholders' from that of the corporation.
C Corporation is any corporation taxed separately from its owners under U.S. federal income tax law. C corporation differs from an S corporation, which is not taxed independently in most cases. Many businesses, including most significant enterprises, are classified as C corporations for federal income tax reasons. Both C and S corporations have limited liability, but only C corporations are taxed on their profits.
What is C Corporation?
Definition: C corporation is defined as a form of business structure in which the business liabilities are separate from the directors, investors, or shareholders' liabilities. It is one of the different ways used for legally recognizing a business for official, regulatory, corporate income taxation, or federal income tax purposes.
It is a method of structuring ownership of a business. It also contrasts with other business structures such as S Corporations, Sole Proprietorships, Limited Liability Companies (LLCs), etc. It is effective in limiting the liability of investors and owners, as the maximum they can lose in the severe cases of business failure is the amount they have invested in that.
It's the most frequent sort of business structure in the United States, and for a good reason. C corporations provide limitless development possibilities through stock sales, allowing you to attract some very affluent investors. A c corporation can also have an unlimited number of stockholders.
Definition of a Corporation
A corporation can be organized as a Limited Liability Partnership (LLP), Corporation, or Limited Liability Company, among other options (LLC).
A corporation is a corporate structure founded by filing a document with the state called "Articles of Incorporation." A company becomes a separate legal entity after it is established under state law, and its owners have limited culpability for corporate debts.
Corporate entities must follow a slew of procedural rules, including paying annual fees, submitting yearly returns, issuing stock, holding general yearly and shareholder meetings, and keeping minutes of those meetings. Noncompliance with the laws governing the operation of a business under U.S. corporate law may result in the company's dissolution or personal liability.
C Corporation is understood as the default designation given to any freshly incorporated company. Later, any of such companies can choose to convert into an S Corporation anytime if it has the consent of all its shareholders for filing for the S status.
Here, it is important to note that the key difference between an LLC and a corporation is that one or more individuals own an LLC while c corporations are owned by their shareholders.
How C Corporations Work
In the C corporation set up, corporations pay their corporate taxes or corporate tax return on the earnings before distributing the remaining amounts to the owners and shareholders in the form of dividends.
Then individual shareholders and owners are supposed to pay personal income taxes as per personal income tax rates on the dividends they receive. Here, double taxation can be a downside but the upside of offering the ability to reinvest profits in the company at a lower corporate tax rate is one of the key advantages.
For effective functioning, a c corporation should hold at least one meeting per year for its directors as well as shareholders. It should also maintain the voting records of the company's directors alongside the list of owners' names with their ownership percentages. Further, the business must have company bylaws on the premises of the primary business location. C corporations will file annual reports, financial disclosure reports, and financial statements.
How Do I Form a C Corporation?
If your state's Secretary of State allows it, choose a legal name and get it reserved (not all do).
Your Articles of Incorporation should be written and filed with your Secretary of State.
To the first stockholders, issue stock certificates.
Apply for a company license and other industry-specific credentials.
To receive an Employer Identification Number, complete Form SS-4 or apply online at the Internal Revenue Service website (EIN).
Apply for any other state or local government I.D. numbers that are required. While requirements differ by jurisdiction, your firm will almost certainly be required to pay unemployment, disability, and other payroll taxes, for which you will need tax I.D. numbers in addition to your EIN.
The Benefits of a C Corporation
A c corporation has numerous advantages. Listed below are a handful that stands out.
Liability is limited. Directors, officers, stockholders, and employees are all affected.
Existence indefinitely: Even if the company's owner leaves
Credibility has improved. Gain respect from lenders and suppliers.
There is no limit to how much you can grow. Thanks to the selling of stock, the sky is the limit.
There is no limit on the number of shareholders. The Securities Exchange Act of 1934 requires the corporation to register with the SEC once it reaches $10 million in assets and 500 shareholders.
There are several tax advantages. Take advantage of tax-deductible company expenses.
Disadvantages of a C Corporation
There are a few minor drawbacks to having unlimited growth.
Taxation twice: Because revenue is taxed both at the corporate level and as shareholder dividends, it's unavoidable.
To begin with, it is costly. The filing of the Articles of Incorporation comes with a slew of expenses. Corporations also pay taxes to the states in which they do business.
Formalities and regulations. Due to complex tax requirements and the protection afforded to owners from being held liable for debts, lawsuits, and other financial commitments, C corporations are subject to more regulatory scrutiny than other businesses.
Corporate losses are not deducted. Shareholders cannot deduct losses on their tax returns, unlike the s corporation (s corp).
S Corporation vs. C Corporation
Limited liability protection is provided by both c and s corporations. Both need the filing of Articles of Incorporation. Shareholders, directors, and executives are all present in both companies. There are many parallels, but they differ in the complicated worlds of taxation and corporate ownership.
As previously stated, c corporations are subject to double taxation. Still, s corporations are pass-through tax entities, allowing them to avoid being taxed both at the corporate level and on the personal income taxes of its owners.
When it comes to corporate ownership, c corporations have no limitations, which relates to our earlier statement regarding their unlimited expansion potential.
S corporations cannot be held by a c corporation, other S corporations, LLCs, partnerships, or many trusts. A c corporation, on the other hand, has no restrictions on who or what can be a shareholder. You can compare corporations and limited liability companies with our company comparison chart.
The same rules govern both corporation types in terms of ownership and capital generation. They are legal entities with minimal responsibility for their owners. A board of directors oversees critical decisions and represents the interests of shareholders, while an executive oversees day-to-day operations. The main differences between a C Corp and an S Corp are taxation and ownership flexibility.
1. Taxation of C Corporations vs. S Corporations
The Internal Revenue Service of the United States treats a conventional C Corporation as a separate legal entity (IRS). Profits earned by the company are subject to corporate income tax. On revenue generated from the company, i.e., profits received in the form of dividends, shareholders must pay personal income tax. "Double taxation" is a word used to describe this behavior. Certain employee welfare benefits, such as healthcare and life insurance, are tax-deductible from business profits, lowering the tax burden on the company.
An S corporation, on the other hand, is not taxed at the corporate level. All firm profits are ascribed to the owners, who are subsequently subjected to personal income tax.
2. S Corporation vs. C Corporation Ownership Flexibility
There can't be more than 100 stockholders in an S corporation. To be eligible for ownership, you must be a natural person with a U.S. passport or a permanent resident of the United States. Artificial entities, like trusts and other corporations, do not have the right to own stock in such a company. Because only one class of stock is available for distribution, each shareholder has equal voting rights.
S status is not permissible for certain types of businesses, such as banks and insurance companies. C corporations, on the other hand, are allowed to have as many shareholders as they want. The voting rights of shareholders can be separated to allow for the implementation of alternative profit-sharing systems.
3. The scale of Operations: C Corporation vs. S Corporation
Smaller or new businesses that seek to avoid the double taxation effect of the C Corp form should use the S classification. For the first several years, most new companies anticipate losing money. The S structure is particularly advantageous since it allows owners to use the aforementioned losses to offset revenue from other sources, lowering their overall tax liability.
Although converted corporations are recognized under federal law, they may still be taxed under the C status structure in some states. Before switching between corporate formats, a thorough examination of regional regulations is required.
Creating a C Corporation in the USA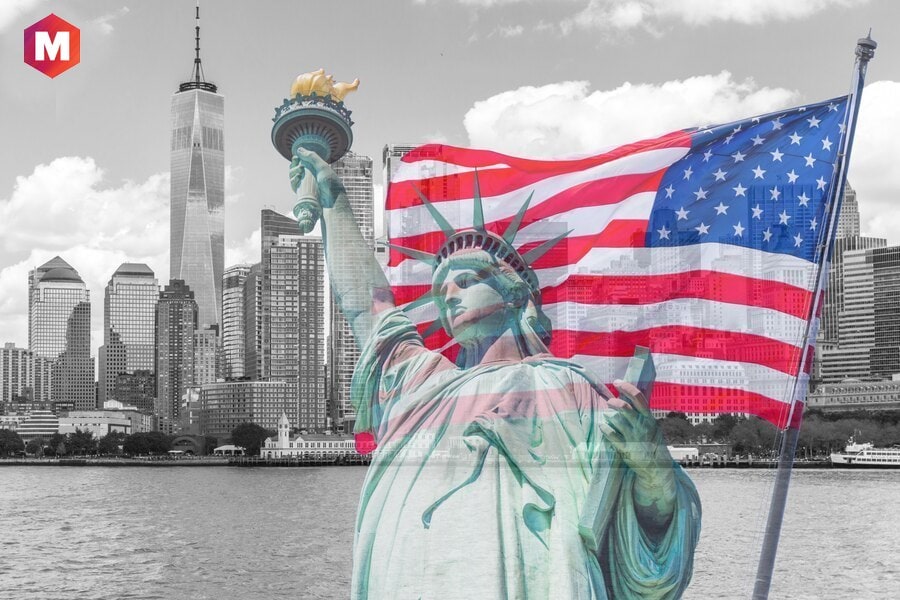 Corporations are founded in the United States under the laws of a state or the District of Columbia. The procedures differ greatly from one state to the next. Some states allow corporations to be formed by electronically filing documents on the state's website.
Upon incorporation, all states require payment of a fee (usually less than USD200). Most states issue a "certificate of incorporation" to corporations when they are formed.
The certificate of incorporation or formal articles of incorporation is required by most state corporate statutes as the main governing instrument. Bylaws are supplementary governance guidelines that many corporations implement.
Most state statutes stipulate that a corporation must have at least one director and two officers, all of whom may be the same individual. Officers and directors are generally exempt from residence restrictions.
Statements of Income or Financial Statements
In the United States, corporations are required to publish financial accounts. Any comprehensive basis, including an income tax basis, can be used to show financial statements. There is no obligation for auditors to be appointed unless the company is publicly traded and thus subject to the Sarbanes–Oxley Act's regulations.
Distributions
For U.S. income tax purposes, any payout from a C corporation's earnings and profits is classified as a dividend. "Earnings and profits" is a tax law concept equivalent to "retained earnings" in financial accounting.
There are several exceptions, such as treating certain distributions as though they were issued in exchange for stock rather than dividends. Distributions in the entire termination of a shareholder's interest and distributions in the liquidation of the corporation are examples of such exceptions.
Conclusion!
On the concluding note, it is clear that a C Corporation is the default designation given to any new company in the USA. In this, owners or shareholders have limited personal liability for different debts associated with the business.