What is Buy and Hold?
Buy and hold is a passive investment strategy that encourages investors for buying stocks and holding them for the long term. Buy and hold investors believe that long-term returns will be worth the short-term volatility that generally takes place in stock investing.
The term "buy and hold" refers to an investing strategy in which an investor purchases equities and holds them for a long time. In other words, rather than trying to swing trade the price movement, this technique focuses on riding out any ups and downs in the stock one holds.
When securities are purchased and kept for a lengthy period, this is known as the buy-and-hold approach. One might assume that long-term rewards will outweigh the short-term volatility that comes with stock investment if you purchase and hold.
Buy and hold is a long-term passive investment strategy in which investors buy stocks or securities and hold that for a long term expecting a price appreciation in the future. Investors opting for this investment strategy hold a relatively stable portfolio over time despite facing a variety of short-term fluctuations. Value investors opt for a buy-and-hold investing strategy after doing proper market research to buy stocks when the stock price is low and hold it for the time when stock prices and market conditions are favorable.
This long-term investment strategy is also called position trading. Buy-and-hold investors do not worry about market timing. Investors using this strategy actively choose stocks but are unconcerned about short-term price fluctuations or technical indications. From Warren Buffett, John Templeton, and Burton Malkiel to Peter Lynch, Benjamin Graham, and Jack Bogle, most of the successful investors and market experts suggest this investment strategy for anyone looking for consistent long-term growth.
Key Takeaways of Buy and Hold Strategy
An investor buys stocks and holds them for a long period for keeping a relatively stable portfolio over time, no matter how the market fluctuates in the short-term
The success of an initial investment via this passive strategy has been proven by historical data and audience insights that are preferred by market and investment experts
It is also advantageous for investors who do not have a lot of time for market research
Buy and holders should also opt for diversification in their investments to sufficiently protect themselves from risks
How does the Buy and Hold strategy work?
In this form of, passive investing, investors buy securities and intend on holding them for years or even for decades.
The Efficient Market Hypothesis supports passive investment through purchasing and holding (EMH). According to this hypothesis, all known information regarding investment assets (in this example, stocks) has already been included in the price.
On the other hand, active investment demands the use of talent, knowledge, and study to "beat the market." According to the EMH, an active investor cannot be more effective than a buy-and-hold investor. This investment strategy can be used in conjunction with strategies like dollar-cost averaging.
Active vs Passive Investing
The argument over whether to use a passive or aggressive management approach continues.
A passive management strategy is shown in a buy-and-hold investor. Indexed portfolios, whether in the form of a mutual fund or an exchange-traded fund, reflect the performance of a shared benchmark.
As indexes rebalance and weightings grow about market size, turnover rates in passive funds (such as an S&P 500 Index portfolio) remain extremely low, with managers focusing on issues across the broad market. Stocks are retained for as long as they are indices constituents.
Industry and Buy and Holders
This method is not limited to stocks or bonds; it also applies to the real estate industry, where investors acquire homes rather than sell them. In this situation, the investors would most likely take out a mortgage in order to reap the benefits of leverage.
Pros of Buy and Hold Strategy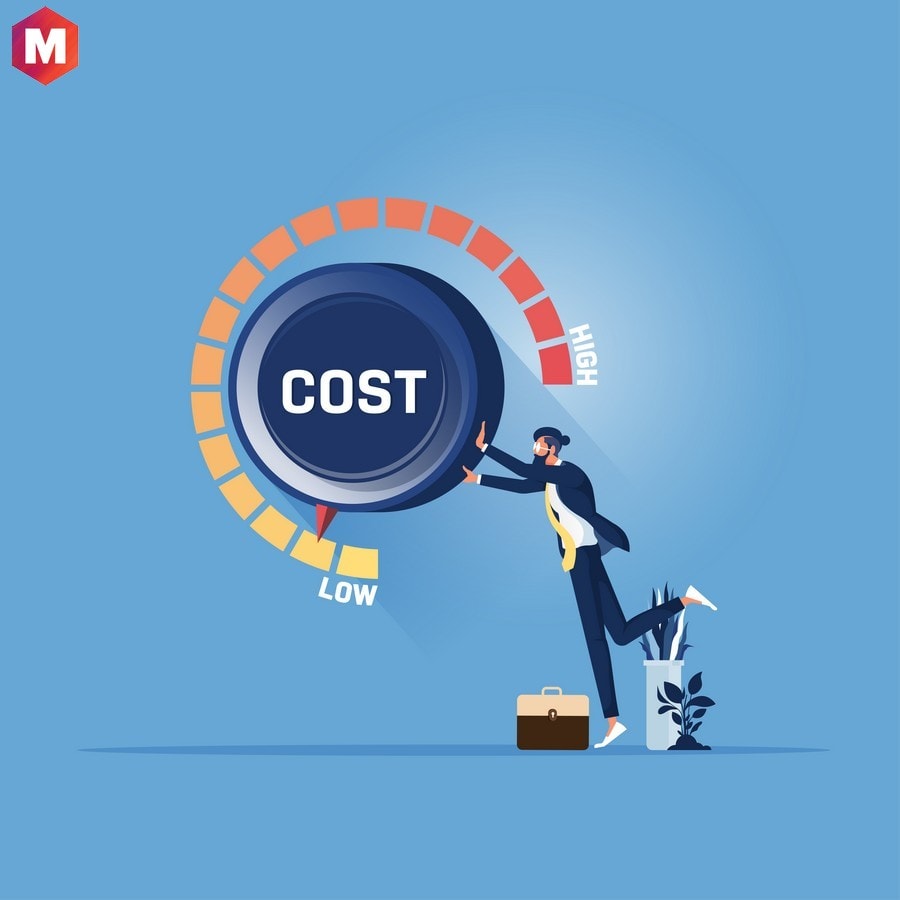 Because the overall number of transactions in a buy and hold strategy is fewer, the brokerage, advisory fees, and sales commissions are also reduced in this approach.
The stocks will be kept for a long time in this situation, and only then will they be sold. As a result, a long-term capital gain will be applicable in this case. Long-term capital gains are taxed at a lower rate than short-term capital gains, which is advantageous to investors.
It is simple to use this method because it only requires one stock pick at a time. Furthermore, after acquiring the stock, it is unnecessary to follow the stock's prices and is just required to examine the stock's pricing.
1. Low Costs
Based on cost alone, some have pushed for buy-and-hold. All transactions entail costs like fees, and the purchase and hold approach, all other things being equal, involves the least number of transactions for a fixed amount invested. Long-term capital gain taxes may be lower than short-term capital gain taxes, and tax may only be required when and if the asset is sold.
2. Return-Chasing Behavior
YiLi Chien, Senior Economist of the Federal Reserve Bank of St. Louis, writes on return-chasing behavior. The average equity mutual fund investor buys funds with previous high returns and sells those with low past returns. It's known as "return-chasing behavior" to buy mutual funds with big returns.
With a return-flow correlation value of 0.49, equity mutual fund flows are positively correlated with historical performance. In the near run, stock market results are practically unforeseeable. The stock market tends to revert to its long-term average. The inclination to acquire high-return mutual funds and sell low-return mutual funds might diminish profit.
3. Better long-term Returns
A specific type of investment is referred to as an asset class. Fixed-income assets (bonds) and equities, generally referred to as stocks, have similar traits and qualities in the long run.
4. Based on Cold, Hard facts
The fundamental analysis done by buy and holder investors needs an in-depth analysis of the insights related to the solid facts that are concrete in nature and not manipulative. Because of this, there is a limited probability of wrong decisions by buy and holder investors.
5. Less Hassles
This investment strategy has an inherent characteristic of lesser hassles in comparison to short-term or intraday investments and trading. Investors just need to choose a stock based on fundamental analysis and invest a portion of their investment capital in it.
6. Beneficial Tax Treatment
Last but not least, Buy and Hold is ideal for long-term wealth gains. Any investment kept and sold for more than a year can be taxed at a lower long-term rate rather than the higher short-term rate.
Cons of Buy & Hold Strategy
Investors must be able to ignore behavioral biases and emotionally handle the effect of downturns to use this technique. As a result, risk tolerance. The percentage of investors that purchase and hold should be large, as buy and hold is simple to adopt but difficult to follow successfully.
In this situation, the stocks will be kept for the long term, regardless of price changes or corporate news; there is no limit to the potential losses in the event of a market or stock-related unfavorable event.
1. Capital Tie-Up
One of the biggest disadvantages of the buy-and-hold strategy is that it might tie up large amounts of capital. The most significant disadvantage of this method is the high opportunity cost. Buying and holding an asset suggests you're committed to it for the long term. As a result, a buy-and-hold investor must have the self-control not to pursue other investment options throughout the holding time. This is tough to put into reality, particularly if you have a trailing stock.
2. It Takes Time to Notice Change
To add to the final argument, buying and holding take a lot of time. Just because you've owned an asset for ten years doesn't imply you're entitled to a hefty payout for your work and money.
Consider the difference between a lethargic utility stock and a fast-moving biotech business in terms of return. Keep in mind, however, that the opportunity costs of a bad investment can be lowered by diversification or just buying and maintaining an index fund. The laggards, on the other hand, might weigh down the performance of a portfolio centered on a few high fliers.
3. Market Collapses
Finally, just because one has owned a stock or an index fund for a long time doesn't imply it's infallible. While nothing short of the apocalypse can entirely wipe out industrialized nations' stock markets, crashes do happen.
Buy and hold portfolios might lose the majority, if not all, of their profits in the case of a correction that leads to a lengthy bear market. Investors may get overly attached to their investments in these conditions and merely average down in the hopes of a recovery.
Example of Buy and Hold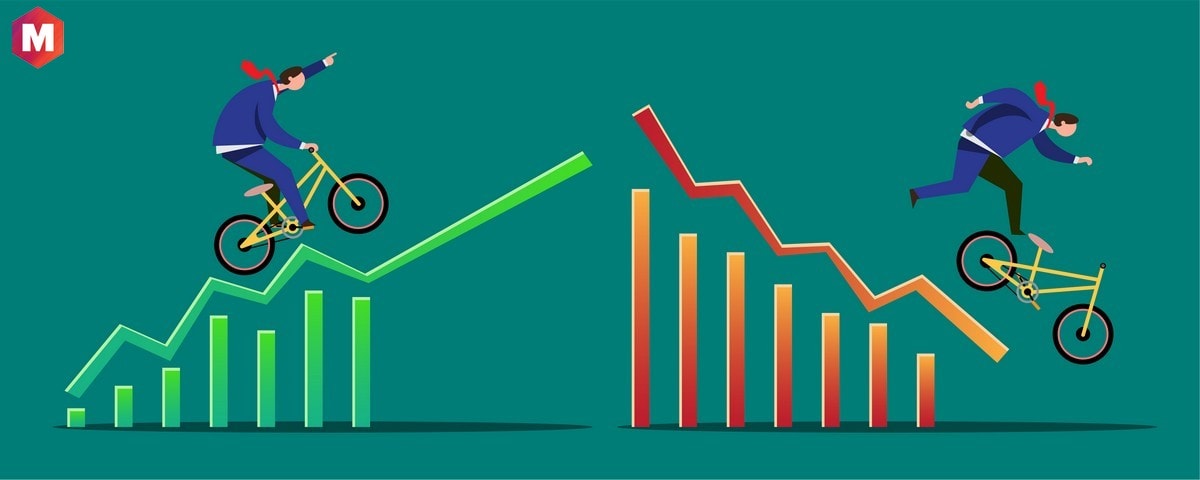 One of the key examples of buy-and-hold investment could be the purchase of Apple (AAPL) stock.
Investors who had bought 100 shares at AAPL closing price of $18 per share in January 2008, and then held onto the stock until January 2019 by when stock climbed to $157 per share.
This offered them a return of nearly 900% in just over 10 years.
Individuals who have invested over a 20-year period have seldom lost money, according to stock market returns since the 1920s.
Even with setbacks like the Great Depression, Black Monday, the IT boom, and the financial crisis, investors would have gained money if they had invested in the S&P 500 and held it for an extended period of time.
Conclusion!
The buy-and-hold approach is a long-term investing plan that is appropriate for investors who do not have the time to monitor their portfolios on a regular basis. Rather than perceiving the stocks or bonds as a short-term profit vehicle, investors who follow the buy-and-hold approach retain their investments throughout both boom and downturn markets.
This method is simple to adopt since the stock is chosen just once, and there is no need to monitor the stock's prices or take into account short-term market swings. Investors must be able to absorb the effect of downturns in order to use this method, and they must not make rash judgments in a panic.
Long-term investments are considered stocks. This is partly due to the fact that equities sometimes lose 10% to 20% or more of their value in a short period of time. Investors can benefit by riding out some of these highs and lows for years, if not decades, to earn a stronger long-term return.
On the concluding note, it is clear that this long-term passive investment is one of the most popular and proven ways for investing in the stock market. Buy and holder investors need not worry about market timing or basing their decisions on different subjective analyses and patterns. They should act adeptly by guarding themselves against market crashes to optimize their profits.
What do you think about the importance of buy and hold strategy for contemporary investors? Let me know your thoughts in the comment section below.