Buying an existing business is better than starting it from ground-up as it will save you from a lot of preliminary hassles that are a fundamental part of start-ups. The basic advantages of such a venture are existing cash-flow, active customer reach, and current sales.
You need a lot of money to buy an ongoing business. However, there are ways in which you can buy a business with no money. Business is all about finance, and when you start thinking of buying a business entity without money, it does seem hilarious and a joke. Is it even possible is the first questions that pop into the mind? Yes, it is because nothing is impossible in this world once you are determined to do it.
It won't be easy, but you can achieve your heart's desire with 100% Seller Financing. Find a business that has been in the market for a long time and whose seller will be willing to negotiate the terms to suit your needs.
He will be ready to sell the business with payments spread over a time period. So just go for it if you so desire.
1) Keep your present job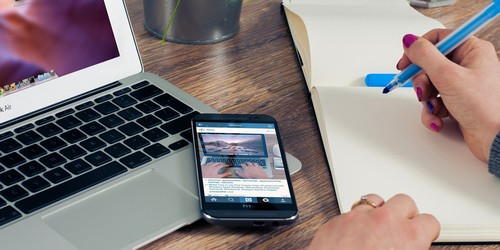 Be practical and keep your present job at least at the onset so that you can meet your personal expenses if you are looking into ways to buy a business with no money. This will provide you with a ready source of funds that will serve as additional security.
Yes, you will have to give your 200%, but at the end of the day, it will be worth it as they transition from an employee to the employer will become smoother.
2) Work on your business idea
What type of business are you looking for? Is it something related to your skills and knowledge, or are you interested in a particular industry? Be sure and explore all the available ideas and then decide with the one you are most comfortable with.
Until and unless you know the area which you want to explore how can you take the next step. Think whether the business will be able to generate the actual value by reaching its target audience or not. Get your answers before you decide to buy a business with no money.
3) Do the work yourself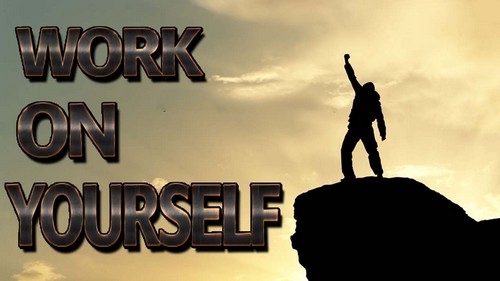 At the onset, a wannabe entrepreneur has to do all the work himself if he is thinking to buy a business with no money. It is surely exhausting as the going looks tough, but it will help you to build your inner determination to succeed in life.
Without actual funds, in your pocket, it will take a lot of determination as you might have to take care of several works that you could normally delegate but do not worry and buck up if you want to be successful.
4) Research
Conduct thorough research to know about the various existing business in your vicinity or around it if you are looking to buy into a business with no money.
You can read national as well as local publications, business magazines, and take help of online sites to know about any existing opportunities. Ask your friends and family members about any rumours circulating in the area.
Once you have a lead pursue it diligently to confirm whether the said business is ripe for the taking. An important source of knowledge are accountants that handle business and business attorneys as they will be the first person to know about any business entity that is looking for a new owner.
5) Hire a business broker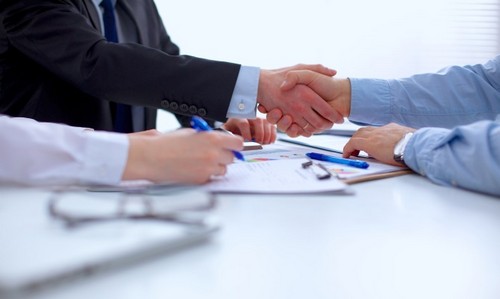 A business broker is aware of the happenings in his vicinity as well as outside his personal space because he has set up a large network of contacts that keeps him apprised of daily occurrences.
One of the best ways to buy a business with no money is by hiring a business broker. He will help you to find a business entity that suits your needs, pre-screen them, and help you to negotiate better terms.
6) Gather a business team
Gather a strategic team that will help you in your endeavour to buy a business with no money. It does not mean that you have started hiring for running the organization. Buying a business is quite different from conducting its operations.
Make sure your team members are proficient in the early stages of business that includes making a worthwhile deal for acquisition. This team will act as advisors and include attorneys, valuation experts, investment bankers, accountants, broker, and insurance experts.
Listen to their findings but act on your own if you want to be successful in life.
7) Look for business owners who are ready to quit

Your main drawback is the lack of fund hence separate the business entities that will demand instant payment from you. Find about the ones whose owners are either retiring or moving on to better options if you are looking for ways to buy a business with no money.
Such people will be ready for negotiations as they would want to make a deal as fast as they can. Remember such opportunities are rare and it will take great effort on your part to come up with viable names whose business is flourishing and they want to make a sale.
Beware of people who want to shed their liabilities along with the existing business on you. Perform thorough research so that circumstances do not make a fool out of your eagerness.
8) Look for a business with Seller Financing
It is important to look and find a business that offers the option of Seller Financing if you are looking for ways to buy a business with no money. Several business owners who are on the verge of retiring are ready to consider the option of Seller financing.
Sometimes they are willing to consider 100% of the decided price, but in other cases, the owners want you to arrange a minimum amount as a down payment. You can take the help of financial institutions and money lenders for your project.
Generally, lenders are prepared to back up this scheme for partial payment if they consider the existing business good investment. Keep in mind the interest rates and strike out a deal that will prove fruitful for you in the long-run.
9) Business attorney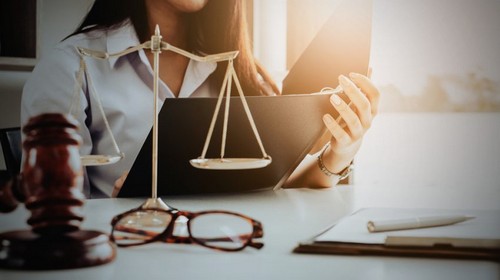 You will need a good attorney that is proficient in business dealings if you are looking to buy a business with no money. Do not hire a general attorney to save cash as he does not have the necessary knowledge to make your way smooth.
You already have a disadvantage of not having the necessary funds; hence, you will need someone who can help you to crack the best deal. It can only be a business attorney who has been handling such cases and has deep knowledge all about it.
Hence shed the attorney fees as a part of the future investment and move forward and hire the best one that specializes in business sales.
10) Professional accountant
If you are looking for ways to buy a business with no money, then you need to be extra careful. The world is full of frauds what if an owner was shedding his responsibilities in terms of loans and liabilities on your shoulder.
Are the accounts that have been forwarded to you genuine and do not have any errors? Hire a professional accountant whose work is to look for loopholes of any kind.
Yes, you will have to shed some extra cash but remember the person who is cautious in the initial stages is the one who wins the actual prize in the latter ones. A professional accountant can dig and delve inside to come up with all the necessary information and hence will prove an asset for you.
11) Assess the amount you will need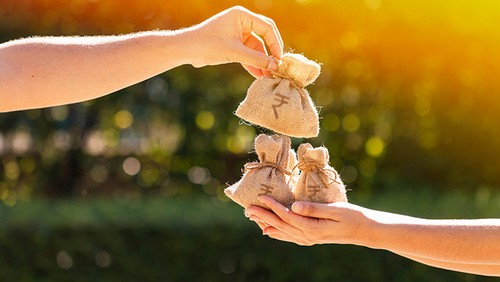 Besides the acquisition, you will need finance for daily business operations, employee salaries, utilities, and rent. Make a financial plan and decide beforehand how much investment you will need.
Working capital is a necessary part of business operations, and you cannot do away with it. Better structure a deal that will leave you with some money for running the business as you are on the look-out to buy a business with no money.
An efficient business plan will give a rough idea about the amount you should borrow from the owner as well as other sources so that you do not get stuck mid-way.
Factor the existing cash flow in the business as you can use it as working capital. This move will grant you a reprieve from borrowing too much.
12) Determine whether you are buying the assets or the business itself
Buying a business is different from buying the assets of a business. When you acquire the business, you automatically become responsible for its liabilities, and you will have to pay its existing loans if any by yourself.
When you buy just the assets, the loans and liabilities remain with the previous owner, and you have nothing to do with it. It is your business attorney that will help you to understand all the factors so that you can determine which option will prove beneficial for you in the long run.
Make sure you are aware of every detail if you are looking for ways to buy a business with no money.
13) Coming in the right time
Thinking about buying a business and actually purchasing it are two very different things. Once you have made up your mind, you were working diligently to increase your chances of buying the entity that you considered was just perfect for you.
Remember to come in and deal at the right time if you are looking for ways to buy a business with no money. Here the right time does not indicate yours but the business owners because once he has thought about retiring or to move on, he will be eager to discard his load of responsibilities.
Do not let the chance go out of your hands and strike a deal while the rod is still hot. Remember there are several competitors in the market who are also on the look-out for such lucrative deals.
The person who approaches first will have better chances of negotiating and completing the deal.
14) Due diligence
When your agreement is already in place, it becomes necessary to do your due diligence before you sign on the dotted line?
Even if you are considering buying a business with no money, an investigation is considered safe as it might uncover any aspects that have been hidden until now and can prove harmful for your business later on.
You can request the business owner for legal documents, bank references, customer list if any, business plans, financial projections, records and statements, and any other relevant documents. The detailed and precise information will help you in making up your mind.
Remember this is a two-way street as the owner is also eager to finalize the deal hence do not compromise on due diligence.
15) Make a good offer
Sometimes an owner is not ready to accept your offer. You can make the deal lucrative for him. If he is not satisfied by 100%, Seller Financing then takes another short loan and meet his demands.
Offer him a better interest rate than the existing ones and higher payments than the ones that were previously decided.  Give him the assurance of clearing the loan payments in time and work out a schedule that will look better for him.
If you are really interested in buying a business with no money and have decided on this particular entity present a good offer to seal the deal. The acquisition is the name of the game in the current scenario for growth and expansion.
It is a great way to reduce the risk and the rate of failure and increase its profits. Buying a business gives access to emerging technologies that is one of the best ways to gain strength for further growth in the market.
If you do not have funds, then do not be disheartened because you still have options left to gain success through other means.