Bureaucracy is a system that incorporates bureaucrats or the body of non-elected government officials and an administrative policy-making group to run a hierarchical organization or nation and maintain order using fixed rules. It is involved in making the policies for the welfare of the country and making corrections in the existing policies where required. It is an arrangement to maintain uniform authority.
Bureaucracy setup is used for administratively organizing large numbers of people working together. Bureaucracy refers to "rule by desks or offices" that helps in ensuring many people work together in a compatible manner by defining the role of every member of an organizational hierarchy.
What is Bureaucracy?
Definition: Bureaucracy is defined as a system of government or institution in which all the administrative decisions are taken by state officials instead of elected representatives. The administrative people are associated with a professional cadre and they are involved in the policymaking and policy correction activities of an institution.
Bureaucratic people can be government officials or can be working in any private institution. Their central role includes the maintenance of uniformity and control within the institution.  Different bureaucratic forms are commonly used for a wide range of administrative tasks to run an institution. The institution can be publically owned or privately owned. In other words, bureaucracy also implies a complex structure with multiple layers and procedures needed in an institution or government for following safety procedures.
Origin of Bureaucracy
The modern version of bureaucracy is associated with the bureaucratic concept of 18th century France.
The word bureaucracy is made of two words- Bureau & Kratein. The French word bureau means small desks while the Greek word Kratein means to rule.
Hence, bureaucracy refers to the rule by the office. One of the pioneers of modern times who thought about bureaucracy was a German sociologist, Max Weber (1864-1920), and according to him-
The bureaucracy concept is a rational way to organize a complex business.
What Is a Bureaucrat?
Someone who works in a bureaucracy is referred to as a bureaucrat.
This can refer to a government official or someone in a position of authority, such as a company's chief executive officer or a member of its board of directors.
Working of a Bureaucratic Organization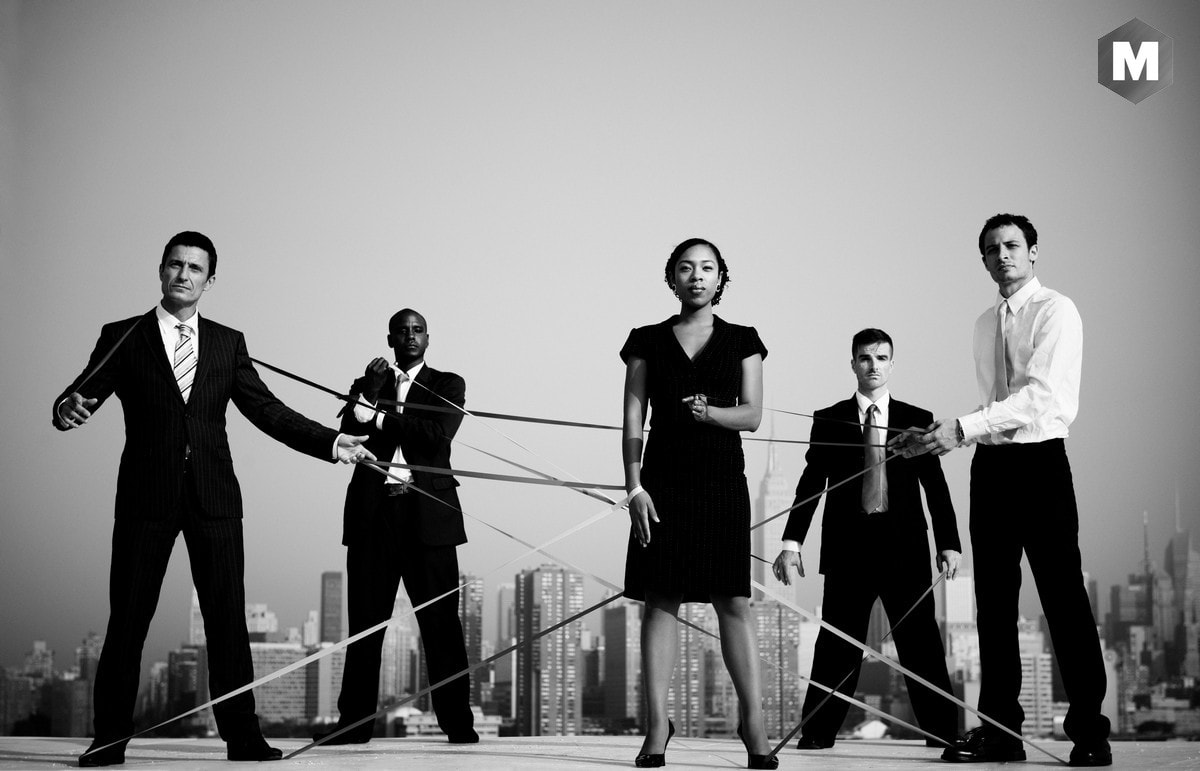 The word bureaucracy has developed a negative image in the minds of the general public. Related words like bureaucratic and bureaucrats are often used negatively in criticism.
The bureaucrat is used generally to call a government official, while bureaucratic shows that the procedures are more important than efficiency. Bureaucracy implies typically an ability to convert impossible things into reality.
Talking about the role of government bureaucracy, the role of a government bureaucrat is not just limited to his desk. His job needs him to perform other tasks as well, like watching how federal candidates raise money, involvement in technical works, etc., in addition to clerical positions.
The main job of a bureaucrat involves the implementation of the policies and monitoring the smooth run of these implemented policies among the public. Implementing procedures can also be done by writing rules and regulations and administrating them.
The term bureaucracy refers to the task of running government through policy implementation and public administration.
Bureaucratic Functions
The functions of bureaucracy vary from agency to agency. Different government agencies perform other government functions. Some of the significant roles and functions in the bureaucracy are as follows:
1. Promotion of good health
The function of National Institutes of Health, Entertainment Protection Agency, and Federal Bureau of Investigation
2. Protect the Nation
The function of Armed forces, Coast guard, Central Intelligence Agency,
 3. Sustain a robust economy
The function of Federal Reserve Bank, Securities, and Exchange Commission.
Models in Bureaucracy
Bureaucracy runs in the three main models, i.e. Weberian Model, the Acquisitive Model, and Monopolistic Model. These three models are explained as follows:
1. Weberian Model
Hierarchy is an essential trait of this model, and the problematic behavior faced in this model is Lethargy. According to this model, bureaucracy shows the characteristics of hierarchy, specialization, division of labor, and Standard Operation Procedures. This model was given by German sociologist Max Weber.
2. Acquisitive Model
An essential trait of this model is Expansion, while the problematic behavior shown by this model is competition.
3. Monopolistic Model
Lack of competition is an essential feature of this model, while the problematic behavior comprises inefficiency.
Characteristics of Weberian Bureaucracy
The characteristics of Weberian Bureaucracy are as follows
1. Task specialization
An institution with Weberian Bureaucracy promotes division of labor to their employees to get their tasks according to their specialization. This is eventually beneficial for the organization itself.
2. Hierarchical authority
Different types of posts are assigned according to the ranks in this type of bureaucracy. Multiple layers of hierarchical position are the key feature of this model, where bottom rank holders are supervisor by the higher rank holders. In this way, work is carried out efficiently.
3. Impersonal
Another feature of this bureaucracy is that the relationship between the employees is very formal and impersonal. Therefore decisions made by this bureaucracy are irrational and free from emotional faculties.
4. Career-oriented
The system is non-biased and chooses its employees based on their capabilities, previous experiences, and expertise. The selection for the vacancy is formal. This results in the good career growth of the employees as this practice helps them get specialized in their work.
5. Rules and requirements
The bureaucracy has a formulated set of rules, and all the employees have to strictly adhere to it. Moreover, implementation of new rules and modifications in rules takes place from time to time by the managers at higher positions.
Advantages of Bureaucracy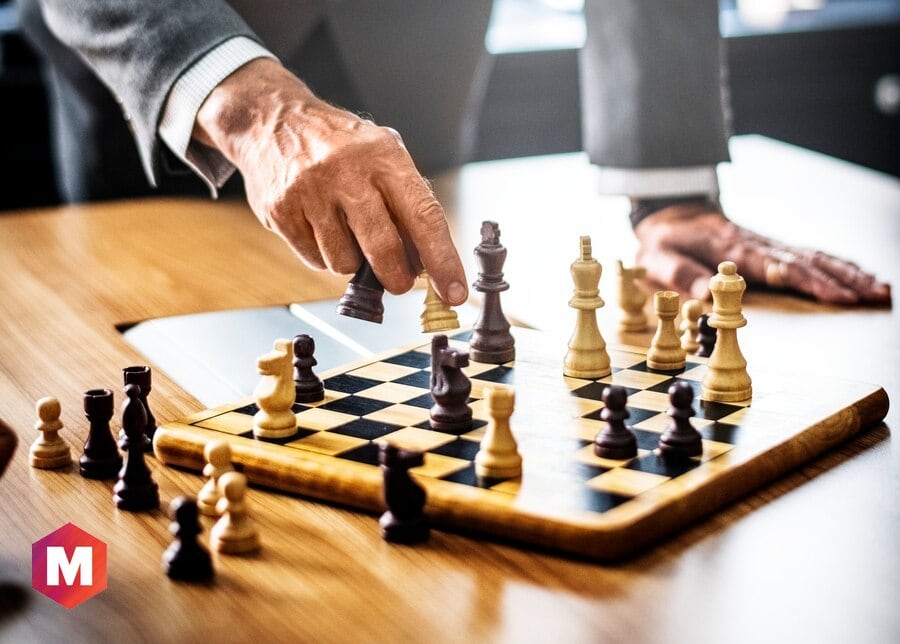 1. Division of labor
This helps make work easier in a coordinated manner and makes employees specialized.
2. Efficiency
The model is designed in such a way that it promotes competency among the employees. Moreover, the supervisors make sure that the employees are working efficiently.
3. Accountability and answerability
This model allows the common citizen to question the bureaucrats for their actions while dispensing their duties. The organization is also answerable in case something goes wrong.
4. Decision making
The decision-making quality of this system is palpable. The decisions in the system are handed over to the lower rank holders in the hierarchy by their superiors. Similarly, the superior get the decision handed over by their immediate seniors in the hierarchy.
5. Rules and regulations
All the employees strictly follow the rules and regulations framed, and strict adherence to the rules is the key feature of this model. Thus generating a sense of discipline among the employees and reducing the scope of non-adherence to framed rules.
6. Ease of administration
The model makes the administration very easy. The organization runs hierarchically by a set of implemented rules and regulations. The bureaucratic structure controls the management and makes necessary adjustments where required from time to time.
Bureaucracies may aid in the smooth and effective operation of organizations. Large firms can use this to simplify operations and get systems and procedures into order. Processes become less chaotic, and management becomes easier. A division of labor with well-defined duties is common in bureaucracies. They also make certain that everyone is treated fairly and equitably, ensuring that there is no prejudice against any one entity.
Disadvantages of Bureaucracy
1. Bureaucratic delay
The complicated set of rules and regulations often causes a delay in action and work sometimes.
2. Paperwork
The system involves a lot of paperwork for even very simple work.
3. Nepotism
Nepotism in bureaucracy is also a reason of concern. A person sitting in a higher position often favors the growth and development of only his known ones.
4. Bureaucratic corruption
The superior rank holders do corruption in bureaucracy turns out to be very disastrous to the economy.
Bureaucracies are frequently derided because they are seen as prioritizing procedures above efficiency. Many individuals believe that bureaucracies may accumulate regulations and paperwork. This is commonly referred to as the red tape that individuals and businesses must overcome to attain particular objectives, such as starting a business. Rules and regulations can be difficult to understand and may even benefit some individuals, such as the affluent, over others.
Criticisms of a Bureaucracy
Bureaucratic systems tend to look backward and find practices that have shown to be effective in the past. Entrepreneurs and innovators, who favor forward-looking thinking and try to uncover methods to enhance processes, are at odds with this backward approach.
Agile processes, for example, are iterative processes defined by self-organization and responsibility that develop with time. A strict bureaucracy lowers operating efficiency over time, especially competitors with smaller bureaucracies. When the bureaucracy is also utilized to shelter entrenched power structures from the competition, efficiency losses are particularly severe. The US government is characterized by traditional bureaucratic rigidity and protectionism. It's tough to fire bad performance, for example, because there's a lengthy termination process in place.
Bureaucracy vs. Administration vs. Governance
Though these three terms look quite similar in their meanings bureaucracy is not the same as administration or governance.
Bureaucracies are involved in ensuring procedural correctness, no matter what the goals or circumstances are. irrespective of the circumstances or goals.
An administration is used for directing organizational resources for accomplishing an objective goal like administering a service or generating profits.
Governance refers to the procedures, processes, and systems that an organization implements for making decisions, assigning individuals who make those decisions, collecting data, and report performance results, and providing oversight.
Conclusion!
Bureaucracies are all around us, from the firms for which we work to the governments that run our world's countries.
They're in a place to guarantee that things operate smoothly and to the letter of the law. That is, individuals, obey the regulations, whether to perform health and safety inspections on the job, obtain a building permit, or obtain government benefits.
Bureaucracies are frequently accused of being inefficient and focusing on process and policy rather than efficiency, even though they are meant to keep everyone on track.
Regardless of how you feel about the—positive or negative—bureaucracies aren't going away any time soon. Many organizations have them as part of their structure.
How effective do you consider bureaucracy in managing an institution, organization, or nation? Share your opinion with us in the comment section below.