A bull market is a financial market state in which prices keep on rising or are supposed to continually rise. This term is generally utilized for referring to the stock market, plus it can also be associated with different items that are traded like commodities, bonds, currencies, real estate, etc.
A bull market is a condition of a large market( usually single) where the prices of the commodities or stocks are continuously rising. In this type of market, the investors make money at any price they invest because the price continues to increase. The term bull market is commonly referred to as the stock market, but it can also be used in other markets where trade occurs, like bonds, real estate, currencies, and commodities.
What is the Bull market?
Definition: A bull market is a condition of the financial market, broad market, or a single market in which prices of an asset or security steadily rise. Such market states enjoy high investor confidence and a strong economy. Bull and bear markets are the exact opposite of each other, as falling prices are reasons behind bear financial markets.
Bull markets tend to favor the majority of investors, as market commentary suggests an optimistic scenario during this period of time.
A bull market is usually used for the stock market. However, it can be used in other markets where the exchange of goods, commodities, currencies, and other products occurs. Since the price of things keeps rising and falling in the market during the process of trading, therefore the term bull market is usually used in the case of extended periods in which a large portion of security prices keep on rising. The rise in the bull market can last for months to years.
Understanding Bull Market
The occurrence of bull markets takes place when stock prices rise by 20% after a drop of 20% and before a second 20% decline   The main characteristics of a Bull Market are that it should be optimistic, must fulfill investors' expectations, and regain its confidence for showing promising results that should continue for an expected period.
Moreover, in a bull market, it is tough to predict the change in trend consistently. The most challenging part of the market is that psychology and speculations sometimes play a significant role in the market.
No specific metric is used for the identification of the Bull market. As already mentioned, the most common way of identifying the Bull market is when the stock price rises by 20% after two successive declines of 20%. Bull markets are complicated to predict; therefore, most analysts use this phenomenon for recognition after it has happened. In the recent past, a notable bull market was witnessed between 2003 and 2007.
What Causes a Bull Market?
1. An economy's strength
A bull market exists in nations that have fundamentally solid policies in place, as well as a sufficient execution system in place to assure adequate production of products and services and appropriate market circumstances to encourage sales.
2. Large-cap firms are built on a solid foundation
Large-cap firms make up most of the key benchmark indexes, which are used to determine whether the stock market is bullish or bearish. Small and mid-cap firms are more susceptible to unsystematic oscillations, which might provide a deceptive indication of the broader market trend in terms of growth.
Types of Bull Markets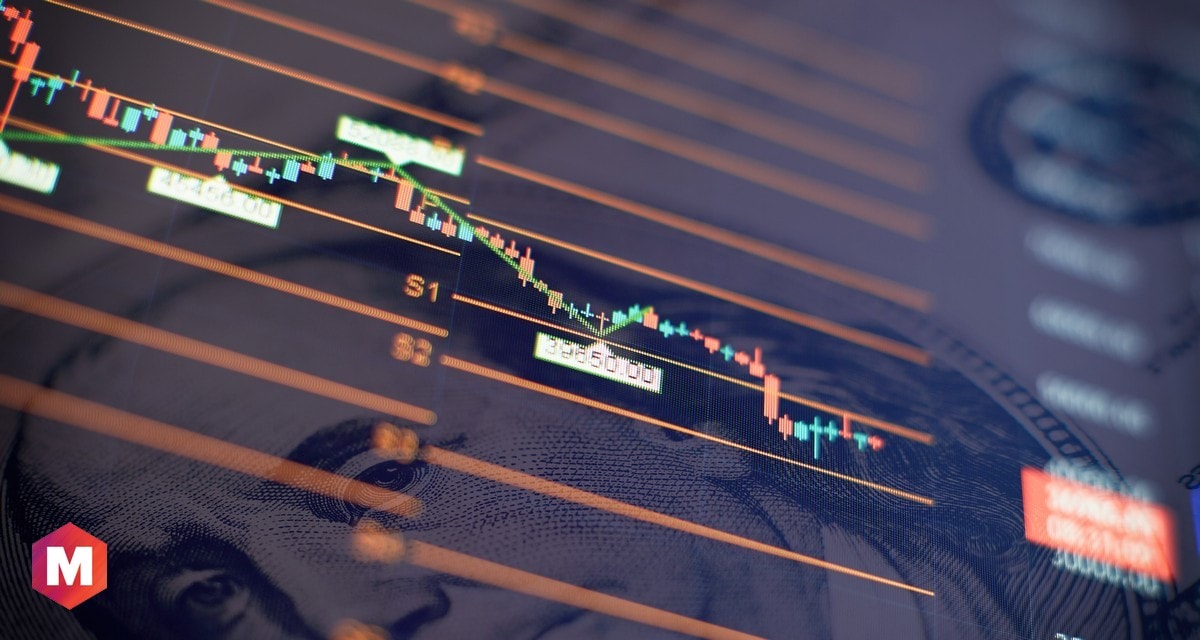 The different types of Bull Market are as follows:
1. Stock
All the three stock market indexes, i.e. the Dow Jones industrial average, the S&P 500, and the NASDAQ, rise simultaneously. In such a case, a bull market consistently makes higher highs and higher lows. The stock bull market always occurs in good economic conditions.
2. Gold
Another type of bull market is gold. Take the case of September 5, 2011, when gold prices reached $ 1,895. This rise denoted the end of the bull market in Gold in 2000. Before this time, the gold prices were always between$300-$400.
3. Bonds
Investing in bonds has been an excellent idea for a long time, as investors have never faced loss in buying these bonds. This is because the rates of return of bonds have always been favorable.
4. Secular
A secular bull market is a long-term trend that lasts five to twenty-five years. In this type of bull market, the market can face a market correction by witnessing a drop of 10%, but then it continues to go upwards with entering into a bear market. However, a secular bull market can have small bear markets within it. These small bear markets are called primary market trends and may occur frequently.
Characteristics of a Bull Markets
A bull market is likely to occur when the economy is strong or is strengthening. It is expected to happen in line with strong gross domestic product and increased employment. Moreover, it can also coincide with a rise in corporate profits.
Investors' confidence and expectations rise throughout the Bull market. The demand for stocks will also be high, along with the market's tone. Furthermore, there will be an increase in IPO activity during a bull market.
Bull and Bear Markets
We are aware of the term bull market. However, the Bear market case is an antagonist to the bull market, where there is a fall in prices and a typical shroud in pessimism. The bull market shows the movement upwards, while the bear market shows the movement downwards.
Both bear and bull markets coincide with the economic cycle, which comprises four phases, i.e. expansion, peak, contraction, and trough. The onset of the bull market indicates economic expansion, whereas the bear market shows economic contraction.
How to take advantage of Bull markets
If an investor wants to benefit from the Bull market, he must buy early to get benefitted from rising prices and sell it when the price reaches its peak.
However, in such cases, it becomes difficult to determine when the price is at the bottom and when it reaches its peak. In such cases, most losses are minimal and temporary.
Strategies to apply in Bull Markets
1. Buy and hold
It is the most widely used strategy used by an investor, where he buys a stock and holds onto it till it reaches the peak and then sells it ultimately. This strategy needs high confidence on behalf of investors.
2. Increased buy and hold
It involves an addition to a simple buy and holds strategy, which involves some additional risks. This method suggests that the investor will buy an additional quantity of shares for every increase in the stock price of a pre-set amount.
3. Retracement additions
Retracement is a small period in which an ongoing trend in a security's price is reversed. In this case, it is unlikely that the stock price will only ascend. Some investors look for retracements within a bull market and purchase during this period.
4. Full swing trading
It is considered the most aggressive way of attempting to capitalize. An investor interested in utilizing this strategy takes a very active role by using short selling techniques and many other ways to take out gains during the period of the Bull market.
Signs of a Bullish Market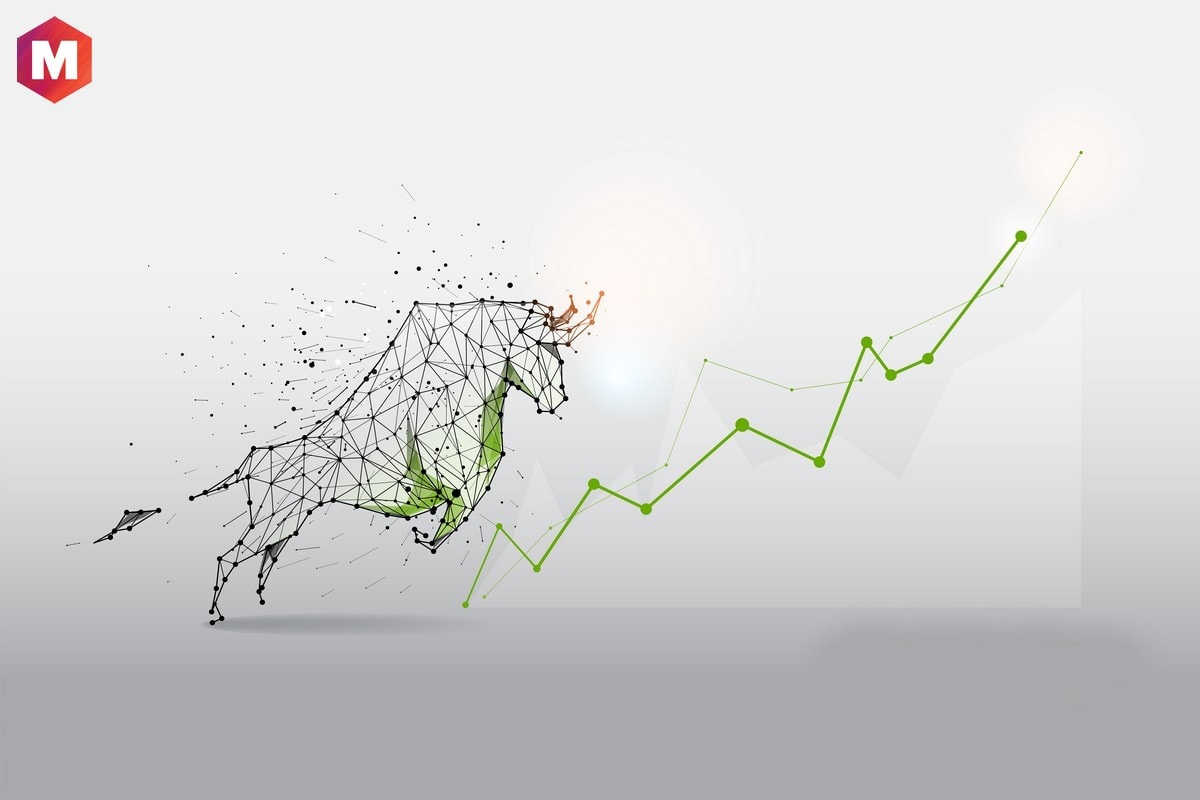 Identifying a bullish market might be difficult since stock market values continuously shift. In addition, the definition of a bull market varies depending on the investor's objectives and holding term since intraday traders may interpret a periodic high to be a bullish trend.
However, a standard definition of a stock market bull is a persistent high (for at least two months) accompanied by a considerable gain in stock prices of at least 20% or more.
The flowing characteristics can be used to spot such ominous bullish patterns-
The stock market is surging
A market rally is defined as a continuous upward increase of stock prices in either direction
Let us have a look at some of the common signs of bullish markets-
1. Volatility index
It is a measure of how volatile something is. Price variations are more substantial during a positive market trend. Hence a growing volatility index is a primary predictor of a bull market. The NIFTY index option prices, which measure the sensitivity of all assets listed on the Indian stock exchange, reflect the volatility of the Indian stock market.
2. Bond yields are falling
Zero-risk assets are frequently correlated with lower interest rates during bull markets. It lets investors combine their funds and invest in stock market equity instruments with more significant risks.
3. Market Rally
When the market moves in any direction with consistency, it is understood as a market rally. A long-term bull market in stocks is mainly caused by expansionary demand-side policies such as reduced interest rates and significant tax cuts. Governments may also spend a lot of money on infrastructure, schools, and medical centers, among other things, to help their countries flourish.
Greater income levels resulting from such expansionary policies assure ample money for stock market investment, resulting in higher stock values due to increased speculative demand.
Impacts that a Bull Market Has on a Country
A thriving economy, fueled by significant monetary or fiscal stimulus, generates enormous revenue for inhabitants, resulting in increased demand for the country's goods and services. Individual speculative expenditure also increases, reflecting an increasing trend in average stock prices of listed assets.
Positive stock market performance drives current prices higher, delivering adequate cash flow for relevant public limited corporations. As a result, there is a high turnover rate, which increases total productivity. Because of this productivity growth, a country's GDP, determined using the market value of all commodities and services created in the economy, grows.
On the demand side, high rates compensate for an increase in supply by improving productivity, raising the standard of life of residents. This contributes to a country's long-term growth, decreasing unemployment and poverty rates, especially in developing countries.
Bull Market Examples
One of the oldest bull markets was post-World War II Rally that existed from June 1949 to August 1956. During this time, S&P 500 rose 267% in the time period of 86 months,
One of the most popular examples of the bull market in modern American history took place at the end of the stagflation era in 1982. It concluded with the dot-com bust in the year 2000. It was a secular bull market, and during this, DJIA averaged 15% annual returns.
NASDAQ also increases its value five times during 1995 and 2000. Then a bear market followed the 1982-2000 bull financial market from 2000 to 2009. Then again bull market started on March 9, 2009, due to the growth of technology stocks.
In the housing market, there was a bull growth in the real estate sector from October 2002 to October 2007 during the housing boom.
Conclusion!
On the concluding note, it is clear that bull and bear markets have a huge influence on market investments, and therefore, while making investment decisions, analyzing what the market is doing is mandatory.
Bull markets are always tempting, and investors should follow their long-term goals and associated strategy. Paying heed to the direction the market is heading toward, and designing a long-term and diversified portfolio can enable investors to keep on shining during the ebbs and flows of the market.
What investment strategies would you suggest for a bull market?