Getting credit is becoming a challenge when you need financial aid or a loan for a specific purpose. It is imperative that a person starts early in life to build a good credit score and establish a positive credit history to gain financial independence.
Yes, you cannot improve your credit score overnight, but you can surely build it brick by brick through trials and error to achieve the desired results.
A credit score is often considered either a deal breaker or maker because a good one can enable favourable terms, whereas a poor one can increase your interest rates and prove disastrous.
A credit score is a three-digit number that helps to acquire educational loans, car loans, personal loans, and mortgage from potential employers, money lenders, and insurers.
1) Employ credit reporting service
If you are new in the game of credits, it can prove a bit harassing. Signing with a good credit reporting service may prove a blessing in disguise as it will give constant updates about your credits.
You will also receive alerts about any identity theft so that you can take appropriate action in a timely manner.
The reporting service will offer credit reports at regular intervals so that you can keep a check on your credit profile. Make sure that you have signed up with a reputable company that is also affordable.
Talk to a few of its customers before coming to a decision so that the company you have chosen can help you to build your credit scores.
2) Know about your dues
Are you using more than 50% of the available credit on your card and if yes, then remember it will have a negative impact on your credit scores. If you try to limit yourself and use less than 30% of the available balance, then you can easily increase your credit scores.
If a person exceeds 80% of the balance, he will have to face serious repercussions in terms of credit scores. Utilization ratio matters a great deal to credit reporting bureaus so contain yourself if you are looking for ways to build your credit score.
3) Manage payments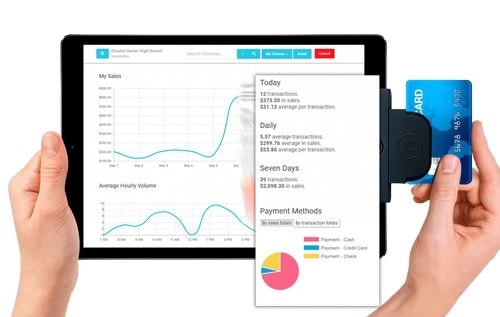 Manage your payments within the stipulated time if you are looking for ways to build your credit score. Know how much you owe and make the payment within the thirty-day limit.
You will have to pay a late fine and high rates of interest if you have paid within the thirty days, but it will not impact the credit scores.
Once you reach and cross the thirty-day limit it will start hampering your credit scores for nine months and if it reaches sixty days then three years and on reaching ninety days you will have to face serious issues that will be reflected for seven years. Manage your payments on time if you are looking to build your credit scores.
4) Consolidate your debt accounts
You might have incurred several debts on your way to meet payments and after sometime maintaining so many records start feeling like a burden. Debt consolidation means gathering all outstanding debts to one place so that keeping records and paying them becomes easier.
It opens a new path to financial freedom and gives you the necessary leeway to build your credit scores.
You can choose personal loan as it will change the lines of credit to easy installment plans or you can opt for balance transfer where you will have to open a new credit card and transfer all the debts of other cards to this one.
As it is a card with a 0% introductory rate, you will be able to save a good amount of interest rates. Be sure to pay it before the introductory offer lapses otherwise you might get into further financial difficulties.
5) Keep all your cards open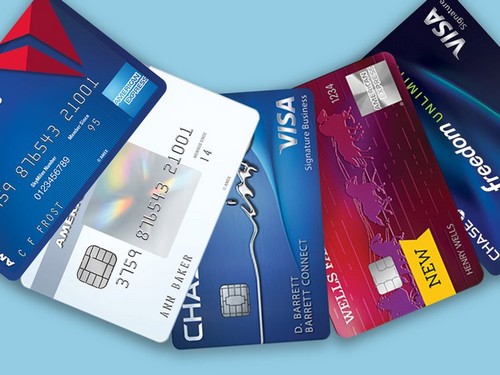 Human beings have the mentality to simply close the account that is of no further use to them. Keep all your cards open if you are looking for ways to build your credit score.
The history of your credit report matters a great deal, and if you have a long history that shows optimistic results, then you can easily mould it to your advantage. Even if you are not using a card and it has been unused for a long time you will get brownie points for the positive history.
Hence keep all your cards open if you want to build your credit scores because each of them has a direct impact on the scores.
6) Autopilot your bills
Most people, in general, are late on their payments. Either they are not aware of the schedule or are simply too busy to bother with it. You can set up an automatic system to pay your bills if you are looking for ways to build your credit score.
Several banks have the Bill-Pay option that allows the account holder to set up periodic and regular payments from their account automatically. This will prove a great help as the bank will automatically deduct the amount as soon as it is paid in your account.
Now the temptation of not paying or delay-payment is not on your head.
7) Go through the accounts regularly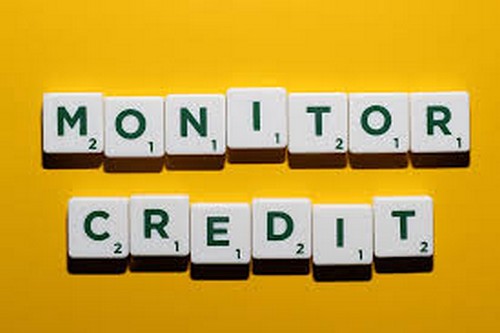 It is important to go through your billing history, review your accounts, and jot down the due dates separately so that you can make your plans accordingly. Take a break and think about how you can gradually decrease your credit balances.
Break them into achievable goals and start paying them accordingly. Set a target for yourself so that you can meet the deadline easily. If at the end of a month you have some extra cash left use it to make payments on your credit cards so that the due balance starts decreasing.
Going through your accounts on a regular basis will give you the necessary ammunition to make changes so that you can try to build your credit score.
8) Do not depend on credit
Are you carrying several credit balances in your name? Do not depend on credit if you are looking for ways to build your credit score. Keep your onus on using only one credit card and maintaining the balances of all others.
You can easily save your money by securing all the balances so that it comes back to 0% interest. Do not pay just the minimum balance on your credit card instead start increasing the amount steadily so that within a short time you can pay it in full.
Keep track of all your credit cards as it has a direct impact on your credit score.
9) Do not take new credit cards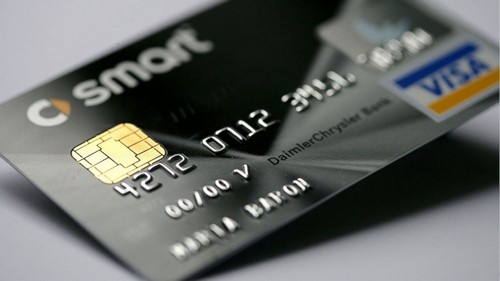 As your credit score starts improving, you will be flooded with offers of credit cards. Say a firm no to new credit cards if you are interested in building your credit score.
One credit card is more than enough, although, in extreme circumstances, you can limit yourself to four credit cards.  Start eliminating those that have the highest interest rates or have the maximum annual fees.
Several outlets have existing credit card schemes say a definite no if it is not in your favour.
10) Keep your credit card balance low
Credit cards have a direct impact on your credit history as well as credit scores. If your credit card balance is either equal to or more than 35% of the total limit for you than it will have a negative impact on your scores.
You will have to pay more than the minimum amount consistently so that the credit card balances can become low. When you try to reduce your balances regularly, it will be seen as a positive sign in your credit history.
If you have several cards than keeping below the 35% credit limit is a sensible thing to do if you are looking for ways to build your credit card score. Remember you have to pay in a timely manner to each card so that your credit scores can increase gradually.
11) Opt for the best rates on loans and cards
Apply for new credit only if it is worth it. Sometimes you may need a certain item without which your work might hamper. In such a case, do your research and opt for the best available deal.
Make sure you are saving a significant amount because only then is a new card worth the hassle. Several retail outlets offer discounts and deals for loans, better read the fine print, and then decide whether to opt for it or not if you are looking for ways to build your credit score.
If it is in your interest to make the purchase with your existing card, then do so.
12) Revise for errors and remove old and irrelevant information
Take out your credit card report and read it diligently to ensure all the listed information is correct. It is important to know where you stand and revise for any errors if you are looking for ways to build your credit score.
Determine whether your name is spelt correctly, your address is right and whether the information on the account is accurate. Make sure that any outdated information is not causing a drop in the credit score.
You have to contact all the three credit bureaus and report the issue as soon as possible so that corrections or removals can occur within the stipulated time.
13) Pay your bills on time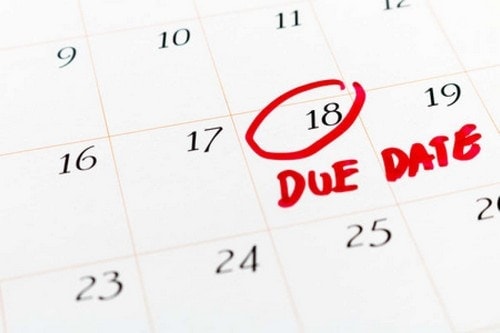 Yes, it is obvious to one and all that paying your bills on time increases your credit scores. Remember, late payments or delayed payments have the ability to drag down your credit scores drastically.
Your credit history is affected to a great deal as the credit scores drop quickly, and the impact can last for a long time.  Try to pay at least the minimum payments on time so that you do not have to worry about the credit scores too much.
If you are using a credit card for payments, then determine beforehand the amount you wish to spend every month and how much you want to pay back in the card in that month. Remember to keep the amount equal or greater to the minimum monthly balance.
Make viable decisions in accordance with your financial situation because late fees and fine can have a direct impact on your remaining finances.
If you skip payments regularly, your debt will transfer to collections status hence avoid it at any cost if you want to build your credit scores.
14) Communicate with your creditors
If you are facing financial difficulties, talk to your creditors so that you can find a solution to your problems. Yes, every creditor wants his money on time, but they are aware that money problems are part of life, and sometimes people are unable to deal with their credits and loans regularly.
The creditor will then give you another minimum balance option so that you can come out of your difficulties easily and pay him. Remember to pay on time now so that you can still build your credit scores.
Communicate with your creditors early on so that you can negotiate new terms if you are looking for ways to build your credit scores.
15) Avoid excess inquiries
As soon as you apply for a loan or a credit, the lender will initiate an inquiry in one or more credit bureaus so that he can look at the details of your credit history.
All the inquiries are reported in your credit report and are listed for at least two long years. If you have applied for several loans or credits, then it will have an adverse and direct impact on the credit scores, which will drop to a great degree.
Avoid multiple or excessive inquiries if you are interested in building your credit scores.
16) Have patience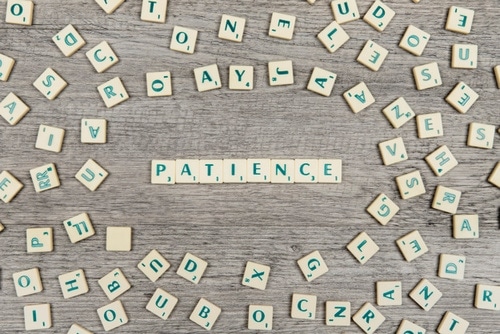 Yes, you want to build your credit scores but accept the fact that it is a slow process and will take time. Have patience in your endeavours and stay motivated because slow and steady progress is the demand of the day.
Make an attainable plan and stick to it no matter what if you are interested in building your credit scores.
By this time, you must have realized how important credit score and its history is and how it impacts the financial situation of an individual.  You will have to put your act together and make viable decisions so that you can slowly and steadily improve your credit score.
Considering how important a good credit score is for an individual start keeping a close watch on your finances and address the issues promptly so that you can repair your scores quickly and diligently.