Budgeting is the act of estimating a company's future income (the money that comes in from selling products and services) and expenditures (the money that goes out from paying expenses and bills) over a set period. Budgeting enables you to understand when you should make adjustments to your spending habits to make a result-driven financial plan.
In simple words, it is the process of matching the expenses and income because if not balanced, one might spend more than they earn. It helps in financial planning with a guide that keeps you on the path to accomplishing your financial goals. It is useful in keeping your living expenses, fixed expenses, monthly expenses, money management, and financial future under control.
What is Budgeting?
Definition: Budgeting is defined as a process of making financial plans to decide how an individual, organization, or business will spend its money in a given period. It will help you in knowing where all your money goes, finding ways to spend less, managing unexpected expenses, and putting money into savings to meet your financial goals.
The budgeting process involves making a strategy for spending money. Budgeting is the term used for this spending strategy. Budgeting consists in calculating the amount of money to be earned, saved, and spent in a particular period.
Many people are unaware that they are overspending. They spend more than they make and gradually sink deeper into debt with each passing year.
Importance of Budgeting
The critical significance of budgeting is that it limits spending and helps track expenses, thereby saving as much money as possible.
It is among the most helpful financial strategies one can adopt as it assists in the economic wellbeing of the individual or firm. It helps set the financial goals, tracks them, and achieves them accordingly. It assists in getting one out of debts and away from obligations of any sort in general. It keeps one prepared for emergencies by keeping them organized and planned.
Budgeting allows one to get ahead in life by preparing them for expected and unexpected events which require financial expenditure. Any individual or firm must have a planned financial strategy to avoid losses and debts.
How to create a Budget?
The process of creating a budget commences with the basic analysis of what you earn minus your expenses. It will revolve around following basic steps-
You need to find out your timeframe and set your goals
Then opt for a budgeting tool that best-fits with your goal
In the next step, you should identify your income and expenses
You should subtract your expenses from your income to analyze if you are having money leftover or if you are having a shortfall
Accordingly, you should make the adjustments
Keep on tracking your spending over time to update your budgeting as needed
You can also use different methods of budgeting here-
Types of Budgeting Methods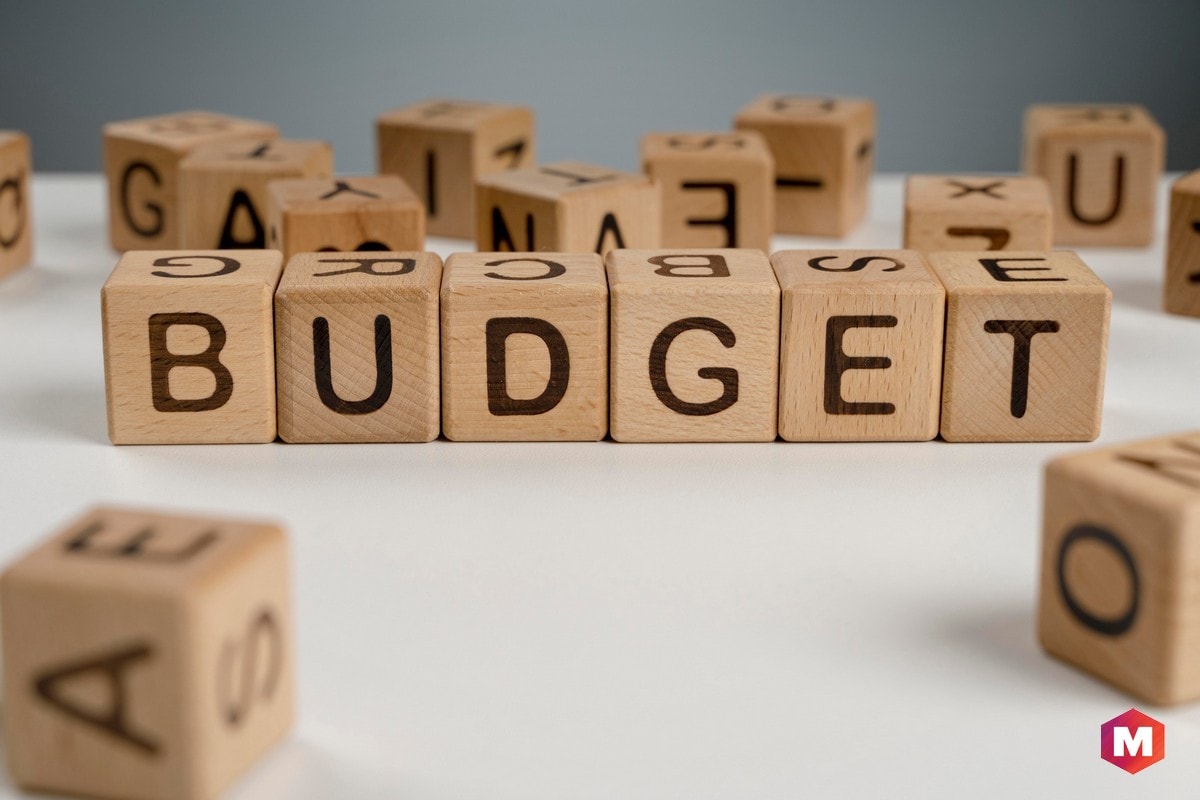 1. The 50/30/20 budget
It is quite good to get started with budget-making. It will offer room to pay your down payment, cover current costs as well as save for expenses you might do in the future. This method will split your income into three different categories that are 50% for necessities, 30% for wants, and 20% for savings as well as debt repayment.
2. The envelope system
With the help of this method, you will be able to curb the way you spend money. It will assist you in reducing your frivolous spending or staying out of debt without tracking every purchase. It will enable you to set a spending limit for every expense category.
3. Pay yourself first
By using this method, you can build up your savings. This method is useful in aligning your spending and values to put savings before immediate expenses. It will also let you understand how much amount you should set aside from your monthly income for your savings goals like retirement savings.
4. The zero-based budget
This budgeting method will help you have a financial cushion to make the most of every dollar. It is considered good for overspenders and meticulous planners. With the help of budget apps like YNAB and EveryDollar, you can effectively follow the zero-based budget method.
6 Key Benefits of Budgeting
Budgeting is more than just a way of saving and balancing one's spending and income. It has so many benefits when one practices it in real life. Here are 6 key benefits of budgeting-
1. Budgeting helps in controlling spendings
Without a proper budget, a person tends to spend without holding back, leading to spending more than the means. Budgeting helps one discipline financial behavior. Not only does it teaches one to save money, but it also saves from spending unnecessarily.
2. Budgeting keeps one on track
Wondering what track is being talked about here? It is the track to financial goals. Everybody has financial goals. Some want to travel, and some want to settle and buy a home, some want to save up for old age, etc.; one might think their financial goals are hard to achieve with limited sources.
This is where budgeting helps. To achieve one's financial desires, one needs to compromise at a given point and save up some portion of earnings while making sure that basic needs have also been taken care of. All of these can be done if proper budgeting is planned and followed.
3. Budgeting keeps one from feeling financially overwhelmed
The feeling of overwhelmedness, in general, is not desirable. Feeling overwhelmed due to personal finance is the worst. But one can avoid feeling overwhelmed, especially in the case of personal finances, if one follows budgeting. Budgeting keeps on from overspending, which helps in saving money. It is essential to have savings or emergency funds as unforeseen unexpected expenses can be.
4. Budgeting helps in avoiding or getting out of debt
Overspending does more harm than one can think of. The habit of freely overspending money can get one in trouble. Also, it takes one away from their desired financial goals. The weight of debt on the shoulders is metaphorically crushing.
If one wants to steer clear of debts, budgeting can help in this case. Apart from avoiding debt, budgeting also helps one get out of the existing debts that one has incurred. Planning a budget in which there is no unnecessary spending and a significant portion is saved for debt repayment can help get rid of the existing debts.
5. Budgeting helps in preparing for emergencies
As the famous saying "prevention is better than cure" goes, it is always better to prevent the problem from occurring rather than thinking of solutions. It is important to avoid financial emergencies by being always ready for them. Budgeting helps save some portion of the income, which can be used as emergency funds.
6. Budgeting helps one stay organized
Unorganized behavior doesn't mix well with personal finance. Managing finances should be done in an organized way. Irresponsible handling of money would lead to loss and overspending. Budgeting helps one track their spending in an organized manner.
Things can just slip through the cracks between so many bills to pay. These small cracks can result in a big hole that becomes hard to fill. Budgeting in a manner that divides portions of income properly with a focus on savings and basic needs is a hassle-free way of managing personal finance.
Static Vs. Flexible Budgets
Static and flexible budgets are the two basic types of budgets. A fixed budget does not fluctuate over time. All accounts and data calculated at the start of the budgeting period remain the same, regardless of changes during the budgeting period.
Certain variables have relational importance in a flexible budget. A flexible budget's dollar quantities fluctuate depending on sales, output, and other external economic considerations. Management can benefit from both sorts of budgets. A static allocation assesses the efficacy of the actual budgeting process, whereas a flexible budget gives you a better understanding of your company's activities.
Here is a video by Marketing91 on Budgeting.
'Emergencies' that 'Budgeting' Helps In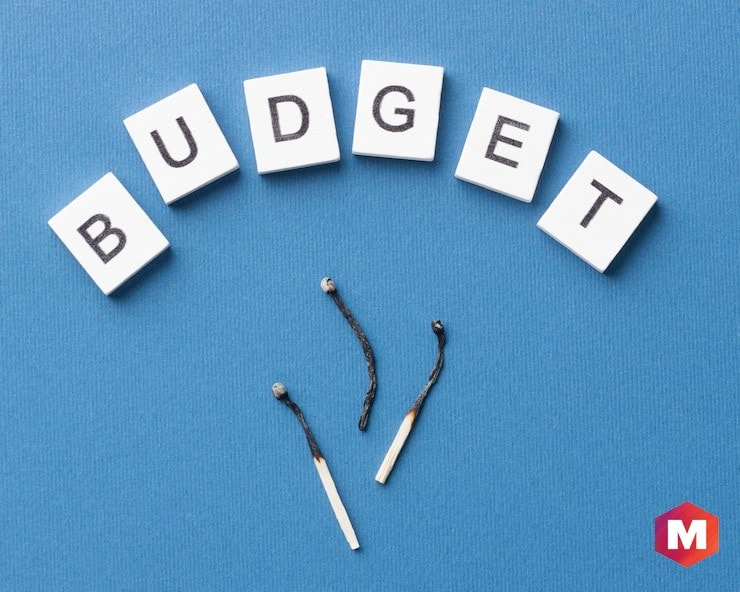 Budgeting keeps one prepared to face emergencies like leaks in roof damaged electrical appliances and situations such as forgetting one's muffler at home.
One might have used their emergency fund to dispose of credit score card debt. However, the motive of the fund is to save one from having to apply your credit score card for procuring sudden expenses. With the right emergency fund, you may now no longer want your credit score card to hold you afloat whilst things are going wrong.
For How Long shall the Budget be Prepared?
Big businesses can create their budget annually, while small firms and individuals can choose to do it over a shorter time.
What are the best free budgeting apps?
You can find different free budgeting apps to fulfill all your budgeting needs and personal financial goals. To choose a budgeting app, you have to consider your needs and goals first.
These apps will help you in having insights and data to manage your expenses and savings as per your financial goals. While choosing your budgeting app, you should consider features like customer service, security, features, fees, etc.
Some of the budget apps for your specific financial needs to have enough money left for all your requirements and savings are-
Personal Capital – Investors
PocketGuard – Tracking Spending
Mint – Monitoring Daily Activity
Stash – Getting Started With Investing
YNAB (You Need A Budget) – Achieving Financial Goals
Digit – Passive Saving and Investing
Goodbudget – Budgeting Using Envelopes
Honeydue – Couples
Conclusion!
With the help of budgeting, you will incorporate one of the key financial habits that can manage your savings account, business account, credit card debt, cash flow, online banking, daily spending, sorts of financial tasks with ease.
This will not only help you save money but also empower you to make more money. Whether you want to start investing or making savings plan or track your spending, or keeping track of your financial situation for your child's education or student loans, or other key needs, living on a budget will be useful for you for so many reasons.
How important do you consider budgeting for your business, professional or individual financial future? Share your opinion with us in the comment section below.