A budget is a financial plan or the estimate of income and expenditure for a given time. It refers to the financial planning associated with expenses, costs, sales volumes, revenues, resource quantities, assets, liabilities, cash flows, etc. Governments, businesses, organizations, companies, families, or individuals use budgets for expressing how much money they will make and spend over a specific time period.
Budget is more than just a financial or economic term. Budget is a way of living. Budget can have many definitions according to its use. But to give a general idea, a budget, in the most exact words, is a spending plan which is based on a person and entity's financial goals. This plan is based on income and expenses to ensure a balance while spending money. It can also be defined as an estimate of how much money you will earn and spend over a particular period, like, in a month or a year.
What is the budget?
Definition: A budget is defined as the process of making a spending plan to allocate finances for meeting a particular purpose. Budget is used in the fields of finance, economics, and accounting. Though it holds a similar meaning, it is a financial plan based on the revenue generated and the expenditures incurred. The budget is planned for some time, like a month or year.
A personal or individual budget is usually scheduled for a lesser time, like a month or quarterly. A group budget like a company or national budget is panned for a more significant time like 1 year to 5 years. Even business travelers make a budget while making financial plans for their tours. A few other words alternatively used for the budget are spending plans, financial plans, etc.
Importance of Budgets
The word budget means making a spending plan to accomplish different financial goals with the available funds.
Different people have different ways to keep their budgets in check. Some people write down their needs and set a budget according to that. There are many budgeting apps available freely on the internet used by people.
There are many ways to set a budget, and no way is the best way or the correct way. Everybody has their own way of keeping their finances in check. One smart way of budgeting is the 50/30/20 method. In this method, after taking out the taxes, whatever money is left is divided in the ratio of 50:30:20. 50% is spent on necessities. 30% is spent on wants. 20% on savings and debt payments, if any.
From a government and businesses to an individual or organization, all require financial plans as per their projected income and expenses. Even a loan lending company makes its financial plans as per the credit score and other factors of an individual.
Let us now go through different types of budgets that commonly take place-
Common Types of Budgets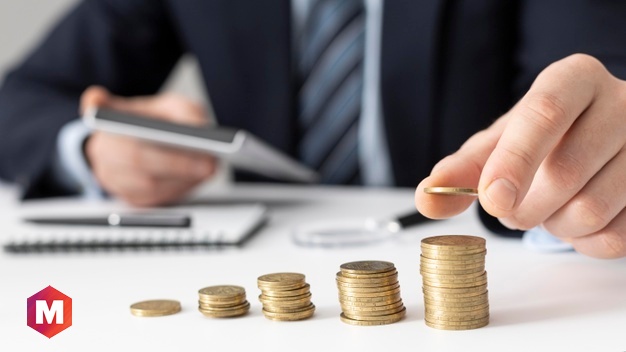 Some of the most common types of budgets are
1. Personal budget
It refers to the budgeting used for making financial plans for the expenses for self or for home. It might include budgeting as per monthly income by paying heed to living expenses, unexpected expenses as well as having an emergency fund.
2. Sales budget
It refers to the management's estimation of future sales. The sales budget is used for the creation of the company and sales goals. It is made for accomplishing the objectives of the sales department.
3. Production budget
It is associated with a number of units that need to be manufactured for meeting sales goals. It is used for the estimation of different costs involved with manufacturing those units along with labor and material costs. It helps product-oriented companies in having a financial cushion.
4. Capital budget
This type of budget is designed for finding out should an organization's long-term investments like new plants, new machinery, new products, replacement machinery, research development projects, etc be considered or not.
5. Cash flow/cash budget
This type of budget is used for the prediction of future cash receipts and expenditures for a given time period in the short-term future. It helps in understanding when the income will be good enough for covering expenses, plus it also suggests when the company would need financing help from the outside.
6. Conditional Budgets
This type of budgeting approach is best suited for the companies that have fluctuating income, or their income depends on sunk costs as well as it suits well with companies that have high fixed costs, or with NPOs or NGOs.
7. Marketing budget
It talks about the estimation of the funds needed for marketing, advertising, PR, and other sorts of branding and advertising activities to optimize the market presence of a product or service.
8. Project budget
It refers to the budgeting associated with the completion of a project. It might cover labor costs, materials costs, etc and then as per the cost estimation, the project budget is designed.
9. Appropriation budget
It refers to the financial plans for the maximum amount for specific expenditure as per the management judgment.
10. Performance budget
It refers to the budgets that organizations and ministries use for different sorts of development activities.
11. Zero-based budget
It is a type of budgeting in which every item added to the budget is supposed to get approval, as no item will be carried forward from the last years. It is a tight budget which is quite useful when the limited resources are to be assigned carefully. and objectively.
Some of the others types of budgets that take place in different systems and situations are expenditure budget, revenue budget, flexibility budget, etc.
What are the 3 types of National Budget?
Every year, the Union Finance Minister announces the national budget for a given fiscal year or a financial year.
Similar to the budget that one plans on a personal level, a government budget is a national financial document that comprises the revenue generated and expenditure caused over a year.
There are mainly 3 types of budget- a balanced budget, surplus budget, and deficit budget. Let us have a look upon these as well-
1. Balanced budget
When the estimated government expenditure equals the estimated revenue generation, then it is a balanced budget.
Economics and financial experts consider this kind of budget the ideal form of funding for both personal and public levels. But the catch is that this kind of budget is hard to maintain, especially with continuous inflation.
2. Surplus budget
When the estimated revenue generation is more than the planned expenditure for a given fiscal or financial year, then it is a surplus budget. These are simple words, which means that the government's earnings by taxes are more than they have spent on public welfare schemes.
Is it a good form of a budget as it indicates a country's financial affluence, which means that there are extra funds that can be used to pay off the dues? This budget also helps the economy in the long run.
This budget also prepares the country for situations of inflation. But in scenarios of deflation, economic slowdown, or recession, this budget is considered inappropriate for the economy.
3. Deficit budget
When the estimated planned expenditure is more than the estimated revenue generation for a given financial year, it is called a deficit budget. This is an appropriate budget and is helpful in an economic recession. It is also beneficial in boosting the employment rate.
This budget in times of recession generates additional demand, which promotes economic growth. But one disadvantage of this deficit budget is that it can lead to excess expenditure, resulting in debt accumulation.
Benefits of Budgets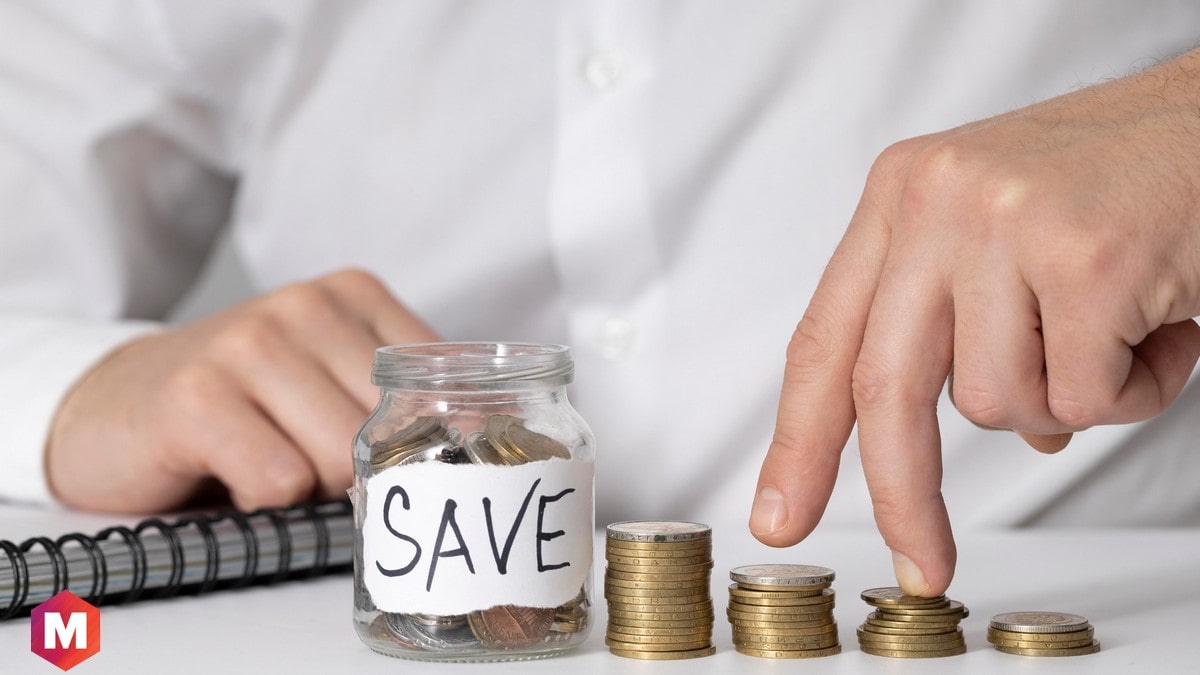 Budget is essential for everyone. Budget is critical to gain a sense of financial discipline. The benefits of budgeting are for everyone, whether financially rich or poor.
A budget is as crucial as it is to a financially struggling person and also to an economically well-off person. It encourages one to keep an eye on the means and then plan for the expenses. Having a financial plan like a budget ensures that one meets the financial goals without struggling.
Following are some benefits of budgeting or financial planning-
1. It helps in understanding the relationship with money
Keeping a check on current income and then planning the expenses can help one understand how much one needs to save or spend.
This helps in spotting the financial pattern and making adjustments accordingly. There are times when one might be saving a lot, but tracking down the expenses can help eliminate the unnecessary expenses that one is making.
2. It helps to save enough for the future
Setting a budget to reach financial goals must include a part for savings. A good budget is incomplete without giving a certain, be it big or small, of the income generated to the savings.
Savings are very important as nobody knows when one falls out of cash. Setting a budget can help make adjustments to save money for an emergency or the future.
3. Helps in staying or from getting out of debt
Overspending looks minor as a problem, but it can affect long-term financial goals tremendously. Overspending can also lead to debt. If one is already in major or minor debt, one should not overspend their income. Tracing one's expenses in advance can help in avoiding this overspending.
Budgeting can also help one get out of the existing debt if spent and planned wisely. Therefore, a budget is essential for staying away from debt or getting out from existing debt.
4. Relieves stress
As mentioned above, a budget helps save up money for the future or having some extra funds in the case of emergencies. Budgeting wisely can help one stay away from the debtor; if one already has incurred debt, then budgeting can help one get out of the debt.
Financial tension is a significant cause of clinical stress. Budgeting can help you in pre-planning these situations and keep one on the path that is a straightforward way to reach one's financial goals. Budget can help one from getting relieved of the stress created by finances.
5 Budgeting Methods to Consider
1. Zero-based budget
The funda behind this budget can be taken from its name. The zero-based budget is a simple concept in which the income earned minus the expenses should equal zero.
For the people who have a regular source of income, this budgeting method is best for them. Though not mentioned in this budget, it is crucial that one should keep a portion of the money as savings.
2. Pay-yourself-first budget
As the name suggests, it primarily focuses on paying off your personal finances first. This budget puts savings and debt repayment over other expenses.
The time when one gets paid, they should set aside a fixed amount for savings and debt repayment; apart from this, the rest can be spent according to the spender's wish.
3. Envelope system budget
Very similar to the first method that we discussed, the zero-bases budget. But the big difference is that this is to be done with real cash.
This method suggests setting aside cash according to the expense in envelopes. Then spend just the amount from the envelopes and try not to take it from the other envelope.
4. 50/30/20 budget
One very popular way of budgeting is the 50/30/20 method. In this method, after taking out the taxes, whatever money is left is divided in the ratio of 50:30:20. 50% is spent on necessities.
30% is spent on wants. 20% on savings and debt payments, if any.
5. The 'no' budget
It may sound unnecessary and useless, but as the name suggests, the no-budget method is not to have a budget but rather have a check on the account balance, know the recurring bills on the count, setting aside cash for savings and debt payments and then spend whatever is left without overdrawing the account.
Use this method only when one has gained the discipline for spending. Another tip to perform this budget is by using only a debit card to pay off expenses.
Conclusion!
With so much that we have discussed on the term budget, it is now clear that it is an important and integral part of our financial life. Budget can help one get rid of debts and also accumulate savings. The budget also helps in disciplined spending, which saves from overspending.
Budget can be set for a personal or individual level or public or group level. Whatever method suits you and caters to your needs, choose your method accordingly.
The most important thing is the develop the habit of budgeting in order to manage the finances in a way that helps one to improve the financial health and also to achieve financial goals. Look ahead and start budgeting to manage your finances and stay worry-free.