What is a Budget Variance?
A budget variance is the accounting discrepancies in which actual costs are either lower or higher than the standard, baseline, or projected costs. Budget variance can be found by differentiating the budgeted or baseline amount of revenue or expense and the actual amount.
As the name suggests, budget variance is the variance or difference between the budgeted and baseline amount of expense. It is carried out periodically by governments, corporations, or individuals to measure the difference between budgeted and actual figures for a particular accounting category.
Budget variances can be negative or positive depending upon whether one has gained or lost the money in the process. Positive budget variances are considered favorable; however, a negative budget variance can be unfavorable or adverse. A positive budget variance can be a result of an error in calculation or estimation like faulty math.
Adverse budget variances can be a result of wrong math, unmet expectations from the business, or changes in environmental conditions. In both, cases i.e. positive and adverse budget controlled and uncontrolled factors play a major role.
Key Takeaways
A budget variance is an accounting tool and is used for measuring the difference or variation between budgeted or anticipated and actual figures by individuals, corporations, or governments.
When a budget variance is favorable, it is understood as positive variances or gains while when budget variances are unfavorable, it is termed as negative variance that indicates shortfalls or losses.
It takes place because of the incapability of the forecasters in predicting future costs and revenue with complete accuracy.
In simple terms, it can be understood as the difference between the budgeted and the actual amount.
In a few cases, the budget variance can also be described as the difference between tangible and budgeted assets and liabilities.
Types of Budget Variance
As already mentioned, budget variance can be favorable or unfavorable. In case of favorable budget variance, the estimated revenue comes higher than budgeted, or when the expenditure is lower than predicted.
However, in the case of unfavorable budget variance, the estimated revenue falls short of the budgeted one or when the expenditure is higher than the prediction.
If we consider variance, it needs to be investigated to determine its cause. In this case, management will be tasked to determine if it can remedy the situation.
1. Adverse Variance or Unfavorable Budget Variances
Also known by the negative name variance, unfavorable variance causes damage and results in potentially severe consequences for a company. It may result due to poor estimations of future spending and expenditures.
The company may have estimated less expensive than it occurred. Adverse variance can be caused due to poor estimation, mainly due to errors like faulty math, making the wrong assumption, or relying on bad data.
2. Positive Variance or Favorable Variance
A positive variance occurs when the company gets more actual revenue than the estimated one or the actual expenses or costs will be lesser than expected. It may result due to being less expensive than expected, resulting in a higher income than the estimated one.
A positive variance will ultimately bring profit to the company. The causes of positive variance are the same as that of adverse conflict, i.e. errors. However, it ultimately brings profit to the company.
One must note that budget variance is not considered good irrespective of its nature, i.e., positive or negative. One must try to avoid budget variance to achieve good results in their business.
Reasons for Budget Variances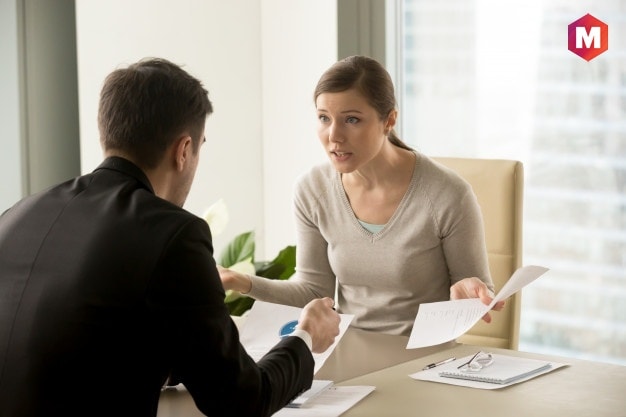 The cause of budget variance is that the forecasters are not capable of predicting future costs and revenue with complete accuracy. It occurs mainly due to either controlled or uncontrolled factors. Controlled factors compromise poorly cost budgets or labor costs.
External factors that are happening outside the company come under uncontrolled factors e.g. natural disasters. No matter the cause of variance or what type of variance (i.e. positive or negative) is faced, budget variance is not considered a good sign, and one must look upon the causes of variance and work on it to achieve the exact budget as estimated.
Let us have a look at some of the reasons-
1. Human Errors
Errors may occur by the budget creators at the time of compilation. Errors may occur for several reasons such as faulty math, making wrong assumptions, lacking training, unoptimized budgeting, relying on insufficient data, etc.
2. Changing Business Conditions
Budget Variance may occur due to overall economic changes or global trade. This may include factors like, increase in the cost of the raw materials, the entrance of new competitors in the market that will create pricing pressure, or political and regulatory changes that are not accurately forecast
3. Unmet Expectations
Unmet expectations due to underperformance may be one of the reasons for budget variances. Expectations are based on several factors like input given, assumptions made, etc. Failure in any one element may result in budget variance due to unmet expectations.
4. A Shifting Market Economy
It occurs due to external factors such as disruptions like natural disasters, pandemics, etc or it may also take place due to internal factors such as underperforming sales, customer support departments, etc.
5. Supplier Pricing Changes
It may occur due to situations like your suppliers announcing new pricing after you have finalized your budgeting.
6. Employee Fraud
Frauds done by the employees can also be a common reason behind unfavorable variances.
7. Process Improvement
This can be a reason behind the favorable variances as it might ensure optimized efficiency and lower costs
Example of Unfavorable Variance
Suppose a company sales was budgeted to be $500,000 for the year. However, the company could only make up to $400,000 in sales due to a fall in demand among customers. In this case, the unfavorable variance is $100,000.
Similarly, if we take a case of expenses, where the estimated expenses were $500,000 but went to $550,000, the unfavorable variance comes out to be $50,000 or 25%.
Steps to do Budget Variance Analysis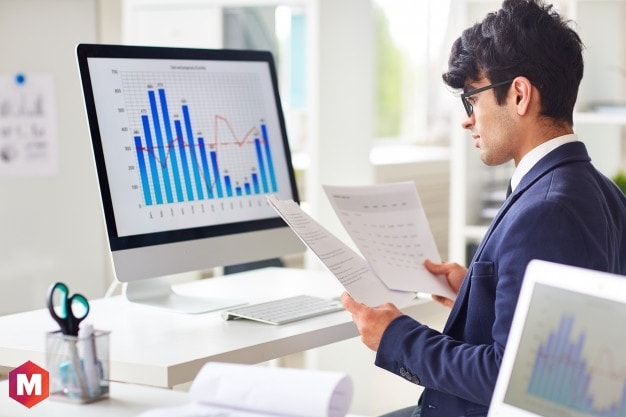 For doing budget variance analysis, you should follow the below-given steps
1. Gathering Data
The first step revolves around gathering and aggregating all relevant data to perform the analysis on variances.
It will also help in streamlining the production of the report and assisting to maintain version control over various versions of data.
2. Calculating Variances- Perform Budget Variance Analysis
The next step that you need to follow is associated with the calculation of variances. After centralizing all the key data, you should create the template for variance calculation in excel. In one of the columns, you should place your budgeted values for every data point you are supposed to do the comparative analysis such as gross sales, cost of goods sold, labor costs, and fixed costs.
When there are different sources of revenue, you should find out the budgeted numbers and actual numbers for each source. The same philosophy should also be applied with costs because just going through aggregated values might deceive you.
Managers and business owners want to gauge whether they will be meeting, exceeding, or missing the budgeted targets. For this, it is important to be aware of methods you can use for tracking budget variances.
For this, you can use either dashboards or dynamic spreadsheets personalized to your company. Then, you can calculate budget variances using the associated formulae. For the calculation of budget variances, you just need to subtract that actual spent amount from the budgeted amount. Let us have a look at the two formulae-
Actual Spending – Budgeted Spending = Variance (Its positive value indicates negative variance while a negative value indicates positive variance.)
While according to the second formula-
Budgeted Spending – Actual Spending = Variance (Its negative value indicates negative variance and a positive value indicates positive variance.)
3. Analyzing Variances
You need to find out the root causes of variances, and during the process, you should work with different department leaders for understanding the causes that lead to variances.
This analysis should be performed positive as well as negative variances.
4. Compiling Management Reports
In the next step, you should compile all of the results into a singular report so management can easily understand that.
This report should include the identified variances along with their root causes. Your report should also include details about the corrective actions and recommendations that the management may use to resolve the issues.
Analysts should take the needed time for preparing their reports and presentation, so they can accurately and efficiently answer questions of the management.
5. Adjusting Forecasts
After finding the actual values and emerging trends, you should adjust your forecasts and suggest the best-suited financial models as per the information gained from the variance analysis.
Your forecasts should work as a compass that can be useful for your business in measuring whether it going in the right direction or not. The forecasts should suggest the right courses of action that management can take to resolve such variance issues in the future.
Going through these steps will help you in creating a budget vs actual variance analysis template.
How can Variance be Corrected?
Variance is needed to be corrected irrespective of their nature, i.e. positive or negative. Since variance depends on two factors, i.e. controlled and uncontrolled, the correction of variance is also explained considering the two:
1. Controlled Method
To avoid variance, check out the mathematical errors in budgeting, eliminate or reduce discretionary expenses. This way is used to correct the budget variance in a controlled manner.
2. Uncontrolled Method
Variance caused by uncontrolled factors is more difficult to correct. These variations occur mainly due to unmet expectations, variations in market demand, disasters, etc. To avoid variance due to this factor, one needs to take further analysis to bring the next budget into reality.
3. Budget Variance in a Flexible Budget Versus a Static Budget
As the name suggests, a flexible budget gives scope for the changes and can be updated if the assumptions used to build the budget are altered.
On the other hand, talking about a static allocation, the budget remains constant, even if the beliefs change. Therefore, a flexible budget is considered more favorable as it allows alterations and provides greater adaptability to changing circumstances.
Flexible budget results in more minor budget variance irrespective of negative or positive.
Benefits of Practical Budget Variance Analysis
Practical budget variance analysis can benefit in several ways:
It improves spending decisions that are based on an up-to-date balance sheet.
It will help you in making more accurate cash flow that will ultimately help you plan to spend to accommodate upcoming expenses or help you invest strategically while you still meet your obligations.
It helps to take immediate insights into potentially complex workflows, vendors, or market trends that are affecting expenditures and are creating negative variance and the process and efficiency improvements that support positive variance.
It helps to create accurate and complete financial statements, variance reports, and forecasts that are fully customizable for flexible and static budgets.
How to fix Budget Variances?
While looking for the solutions to budget variances, you may try some basic steps like cutting expenses, reallocating assets or manpower, avoiding new expenditures, etc to close the variances. You should continue comparing the budget to actual numbers till the time your budget variances are minimal.
You can move ahead by understanding the When, Where, and Why of your favorable or unfavorable variances. In many of the cases, mainly in trend variances, there is no need to take any action until a pre-determined 'tipping point' is achieved.
A few considerations that you can make here are-
If you should adjust your budget projections as you have found your budget was overly optimistic
Revenue-related considerations because you think you should change your prices, sales process, or volumes
Customers-related considerations because you think that you should optimize your marketing, pay heed to your quality or change your product mix
Wastage related considerations because you think that you should adjust your processes to make them more efficient and result-driven
Conclusion!
On the concluding note, we hope you would have understood that budget variances take place when actual costs are either higher or lower than the standard or anticipated costs.
There can be internal or external reasons that you need to identify through variance analysis to do more accurate future forecasts.
What according to you are the most common causes of budget variances? Share with us in the comment section below.