Broad money is the measurement of money moving around in an economy. It is the critical method used to calculate the money supply, including narrow money and other assets that can be converted into cash for purchasing goods and services.
The method itself is very flexible for measuring the money supply of an economy. Not only that, but also Broad money helps in the conversion of accounting for cash and other assets into currency.
There is a variation in the formula from one country to another, and for that purpose, it becomes necessary to define the term "broad money" to avoid misconceptions.
What is Broad Money?
Definition: Broad money is defined as a method used to calculate the money supply of a country alongside both highly liquid "narrow money" and less liquid forms. It refers to the money circulating in an economy. It covers the totality of assets that households and businesses use for making payments or keeping as short-term investments like currency or the funds in bank accounts or anything having money-like value.
Money market accounts, treasury bills, certificates of deposits, and other less liquid assets are also measured with the help of broad money. Company shares are not a part of the overall money calculation and are exceptional.
The definitions of monetary measures are not the same for all the countries and vary from one country to another. As it is not adequate to assume a broader definition, the term varies in its interpretation in different scenarios. According to OECD-
Broak money refers to banknotes and coins; bank deposits not considered long term, i.e. with an agreed maturity of up to 2 years; bank deposits redeemable at notice of up to 3 months, and similar repurchase agreements; money-market fund shares or units; and debt securities maturing within a period of up to 2 years.
The common notation of broad money by OECD is M3. Usually, "broad money" is used as a term and less as a composed definition throughout any circumstances.
Understanding Broad Money
It is not that easy for economists to define the amount of money flowing in the economy because cash can be exchanged for different financial instruments.
There are various ways with the help of which money supply can be measured. For reference to the measurement used in a particular context, economists use the capital letter "M," followed by a number. Central banks usually observe broad money growth for forecasting inflation.
It includes all highly liquid assets along with currency and checkable deposits alongside somewhat more illiquid forms of capital. It further accounts for "near money" like deposit certificates (DCs), money market accounts, foreign currencies, Treasury bills (T-Bills), marketable securities, etc that can easily be converted into cash.
Examples of Broad Money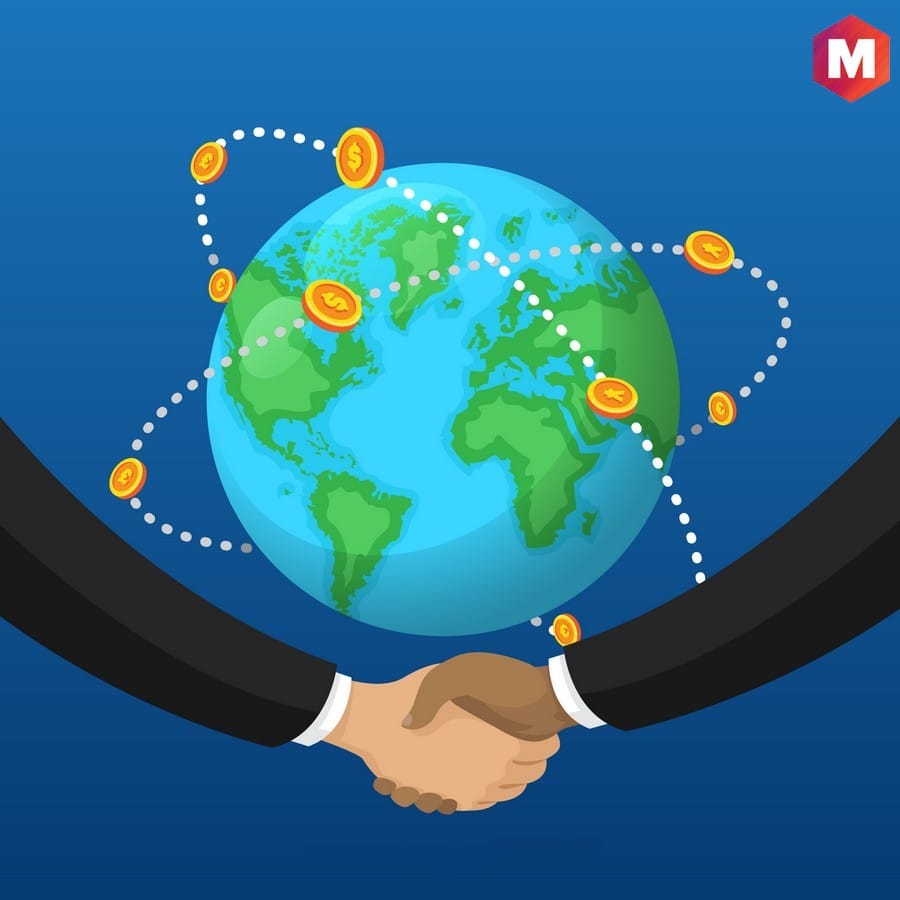 The foremost way of measuring money cash supply in the USA are M1 and M2. The Federal Reserve System halted publishing M3 statistics in March 2006. Hence, in the US scenario, M1 can be considered as the narrowest while M2 is understood as the broadest.
Such measurements vary consistently with the possible liquidity of the budgets included. M0 typically comprises only the main instruments that can be liquidated, such as coins and currency notes under circulation in the market. At the contrary end of the size is M3, which is classified as the most widespread cash distribution.
Various countries distinguish the distributions of money in certainly different alternative manners. In an educational setting, "broad money"  is used to avoid misconceptions. In maximum cases, "broad money" implies an equivalent as M3, while M0 and M1 traditionally apply for narrow money.
Money Definition around the World
1. Money Definitions in the United States
The Federal Reserve in the United States offers two major money measures: M1 and M2, with M1 being the most narrow and M2 being the widest.
Currency in circulation, nonbank issuer travelers' checks, demand deposits, and other checkable deposits, such as negotiable order of withdrawal accounts at depository institutions, make up M1.
M2 covers all of the elements in M1, savings and money market deposit accounts, time deposit accounts under $100,000, and retail money market mutual fund balances.
2. Money Definitions in Europe
M1, M2, and M3 are the three money measurements provided by the European Central Bank, with M1 being the narrowest and M3 being the broadest.
M1 is made up of all of the cash in circulation and all overnight deposits.
M2 covers all of the items in M1, as well as deposits redeemable with up to three months' notice and deposits with a two-year maturity.
Repurchase agreements, money market fund shares, money market paper, and debt securities with a maturity of fewer than two years are all included in M3, as well as repurchase agreements, money market fund shares, money market paper, and debt securities issued with a maturity of fewer than two years.
3. Money Definitions in the United Kingdom
M0, M2, M4, and M3H are the four money measures used by the Bank of England, with M0 being the narrowest and M4 being the broadest.
M0 is made up of in-circulation money and bankers' deposits at the Bank of England.
M2 is made up of everything in M0 plus retail bank deposits.
M4 includes all of the goods in M2, as well as wholesale bank and building society deposits.
M3H is an extra metric created to facilitate comparisons with the ECB's money definitions. All of the goods in M4 are included and foreign currency deposits in banks and building societies.
4. Money Definitions in Australia
The Reserve Bank of Australia utilizes three money measures: M1, M3, and Wide Money, with M1 being the most narrow and Broad Money being the broadest.
M1 is made up of in circulation coins and banknotes and bank current deposits from private nonbank businesses.
M3 includes all of the goods in M1 and additional deposits from building societies.
5. Money Definitions in India
Broad money is M1 plus commercial bank net time deposits. Money supply refers to the total amount of money in circulation among the general population at any one moment.
The money supply is a stock variable, much as money demand. A stock variable is a measured amount at a certain moment in time. 3 is a measure of wide money, which comprises public currency and deposits. The Reserve Money component depicts the banking system's reserve money, including needed and surplus reserves.
If the RBI's reserve requirement rises, the Reserve Money value rises, and the multiplier falls. Similarly, keeping more money as excess reserves by banks will have a negative impact.
What Is The Need For Broad Money?
We can achieve several advantages by expanding the scope of the total money. It is found to be extremely helpful for policymakers to get a better hold on inflation rates. For establishing monetary policy, broad money and narrow money are both observed simultaneously by Central Banks.
Economists find a close relationship between money supply, inflation, and interest rates. To increase the money supply, Central banks such as the Federal Reserve use lower interest rates to stimulate the economy. On the other hand, there is a significant rise in the rate of interest during inflation, and the money supply decreases drastically, ultimately leading to a decrease in prices.
For simplicity, one can say that when there is an increased amount of money present, the business gets the advantage of proper financing, leading to an acceleration in the economy. But if the system lacks money, the prices start to drop, and a retardation in the economy is observed. It can be said that, for the determination of factors that could influence the economy by the central bankers, broad money plays an essential role for measurement.
Broad Money vs. Narrow Money
Narrow money is a term used for money used by consumers daily for transactions and bank deposits. This kind of money includes items like currency, bills, coins, demand deposits, etc used for daily transactions.
On the other hand, broad money consists of liquid assets used for purchasing goods and services along with the items categorized under narrow money. Money Supply is a term used to define the entire amount of money flowing inside an economy. It is usually observed and reported publicly by an individual country's central banks or governments.
Advantages of Broad Money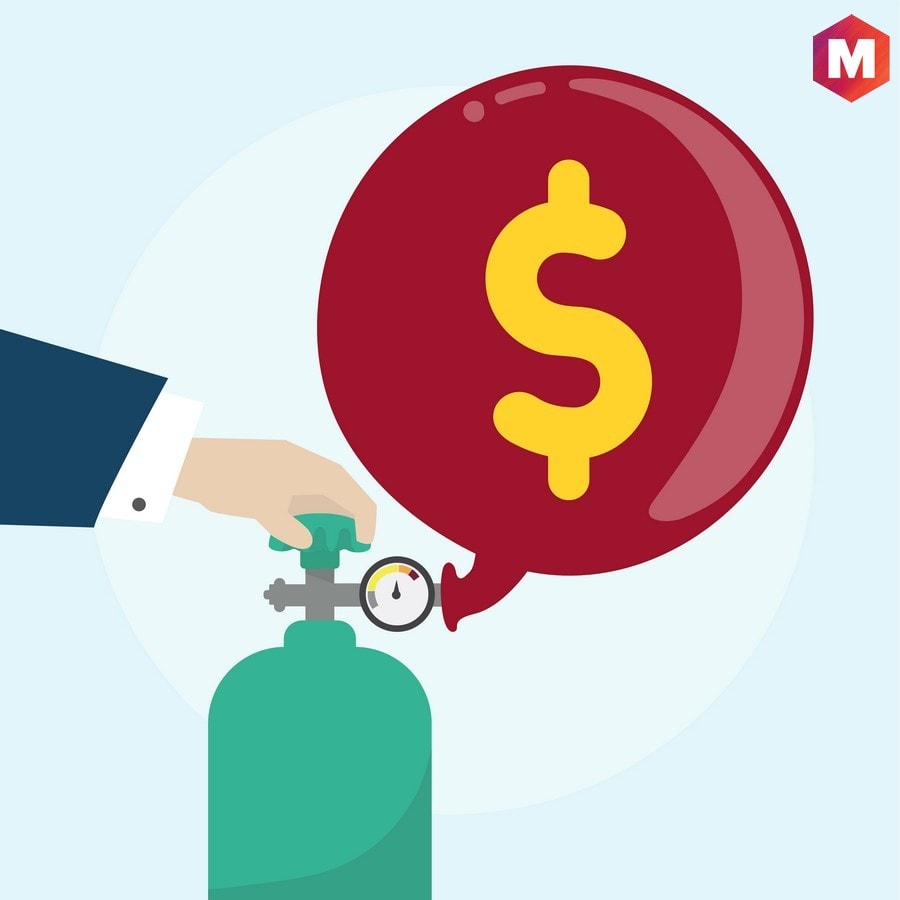 There are a lot of benefits of expanding the spectrum of the entirety of the money under circulation.
Moreover, it allows policymakers to obtain a clearer perception of the futuristic trends observed in the inflation patterns, i.e., whether the price points of the goods and services are prone to boost.
Broad money is considered when it comes to making financial schemes that are necessary at any point in time to keep the economic stability in check.
Economists have created a close connection between inflation, interest rates, and the money supply. Every Central monetary body uses low-interest rates to boost the money supply to stimulate the economy.
Lower prices exist when there is declination in the money supply due to increased interest rates in the inflation state.
Conclusion!
To summarise the rest, it is clear that the growth of the economy depends on the amount of money available as a result due to which industries get easier access to financing. When the economy of a country has a lower amount of money, there's a significant decline in prices that hinders economical growth.
In such cases, broad money helps the central bankers and policymakers to grasp potential inflationary trends and form monetary policy that can cause a positive impact on the economy.
How important do you consider the role of broad money in gauging the money circulating in the country?