What is Bridge Loan?
A bridge loan is a short-term loan used for funding an enterprise or business until the company finally gets its long-term funding or the company secures permanent financing. Several companies often use it to remove an existing obligation and help the entrepreneur overcome the obligation led to the enterprise by providing immediate funding. It is used for eliminating a cash crunch and "bridging the gap" while buying and selling a home at the same time.
However, it is still not preferred by several companies, especially the newly established enterprises, as the interest rate demanded by bridge loans is very high. These loans are usually backed by collateral, such as real estate or inventory. Homeowners often use bridge loans to purchase a new home while waiting for their current home to sell.
A bridge loan is a short-term loan that an individual or company or entity takes until they secure permanent financing or remove any existing obligation. It is useful in helping users to meet their current obligations by offering immediate cash flow. As they are short-term, bridge loans typically have relatively high-interest rates, plus they might be backed by some types of collateral like inventory or real estate.
Key takeaways
A bridge loan is a short-term loan that is often taken for 2 weeks to 1 year while pending the arrangement of more significant or long-term financing.
It is also known by the names bridging loan, caveat loan, swing loan in some countries.
Bridge Financing and Bridge Loans are often used interchangeably sometimes; however, bridge financing is used in a more restricted sense.
How does Bridge Loan work?
Bridge Loan, also called interim finance, gap financing, or swing loans, bridge the gap of time at which fund is needed but not yet available. Here, a bridge loan acts as an aid to help the entrepreneur or an individual in such situations.
These loans are available to both companies and an individual, and lenders get an advantage from these loans by customizing the loan as per their choice for many different situations. Recently it has been witnessed that the house owners also use these loans to purchase a new house while waiting for their existing house to sell.
In this case, borrowers use the equity of their existing house for the down payment on the purchase of a new house. All this happens while they wait for their existing house to sell. This can provide some peace of mind to the owners while they get some extra time.
However, such loans have very high-interest rates than other credit facilities like home equity line of credit (HELOC). And this becomes difficult for those who have not paid their mortgages which results in having to make two payments, i.e., for the bridge loan and the other for the mortgage, until the old home is sold.
Features of Bridge Loan
Some of the features of bridge loans are listed below-
These loans are short-term in nature and the period of these loans ranges from 12 months to 24 months
Collateral security is used to back up the loan. In order to get a bridge loan financed, one requires substantial collateral since the lender faces a high risk of non-repayment from the borrower
The loan amount depends on three things, collateral security, borrower's credit score, and the borrower's repayment capability. The cost generally includes stamp duty charges, the registration fee charged, and the transfer fee.
The borrower is expected to repay the loan by paying the monthly installments or by paying the interest till the entire loan is repaid within two years
The rate of interest in such loans is high compared to traditional loans. It entirely depends on the amount of loan and the capability of the borrower to repay it, and the collateral that has been offered to back up the loan. Other factors on which the rate of interest depends include the estimated sale price of your home
It lets you make a 20% down payment that is understood as a "piggyback loan" which is a type of bridge loan mainly used to avoid private mortgage insurance (PMI)
Example of a Bridge Loan
A very popular example of a Bridge Loan is when the American Company Olayan American Corporation wanted to purchase Sony Building in 2016.
To buy the building, the company took a bridge loan from ING Capital and got the short-term loan approved quickly, which allowed Olayan company to seal the deal quickly on Sony Building with dispatch.
This loan helped the Olayan company cover part of the purchase cost until the company got its long-term funding source. The Bridge loan provided the company with immediate cash flow; however, the interest rate was high, involving some of its collateral.
Eligibility to apply for a Bridge Loan
Different lenders have their specific criteria for providing bridge loans to a borrower. Following are the most common criteria for eligibility-
A private individual, partnership, or limited company.
Must be over the age of 18 years. The upper limit usually ranges between 60 years to 70 years.
The registered address of the country the borrower is residing in is required.
Should have some form of collateral security against which the loan can be secured like property.
Needs to be employed, self-employed, or retired.
Typical Bridge Loan Costs
When you opt for a bridge loan mortgage, you may be supposed to pay higher interest than conventional mortgage payments. Starting of interest rates occurs at the prime rate, plus closing costs are considered.
It might also include mortgage-related as well as property-related fees such as Application fee, Credit report fee, Escrow fee, Appraisal fee, Origination fee, Home inspection, Underwriting fee, Title insurance, search, etc.
Types of Bridge Loan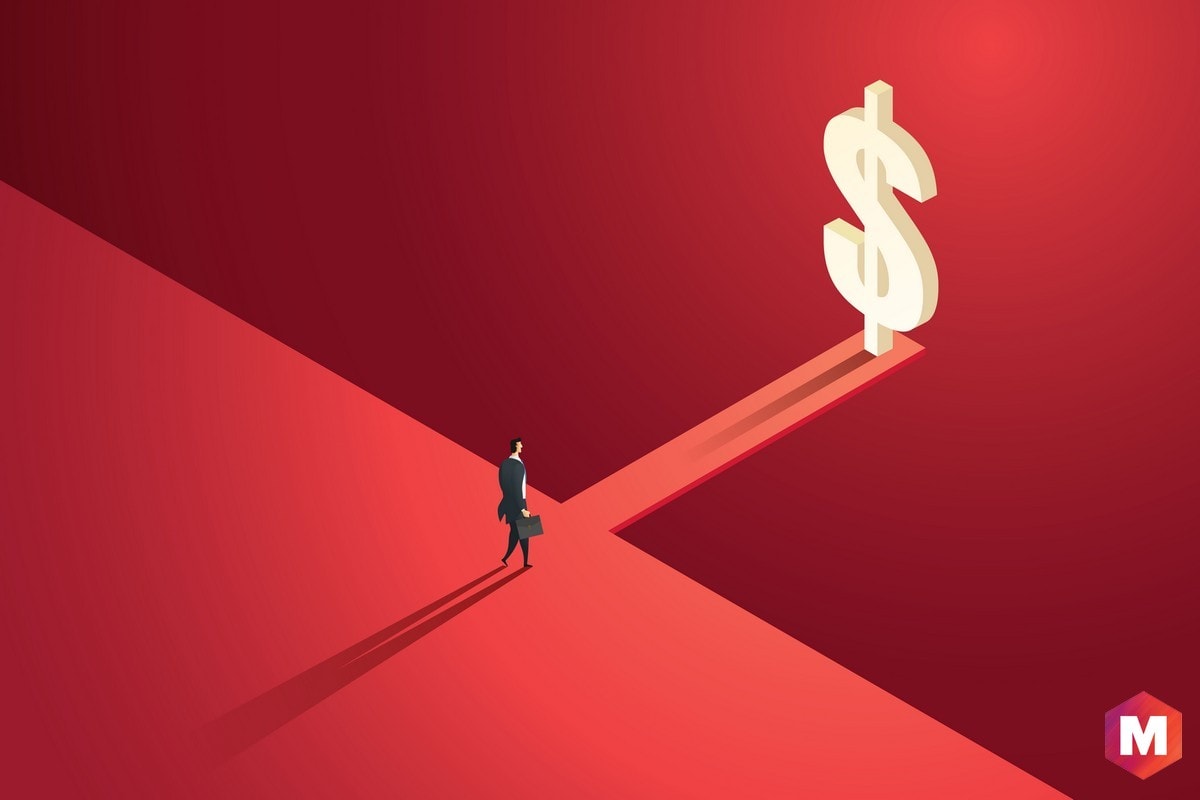 1. Business and Bridge loans
In this type, the businesses look for bridge loans when they are waiting for long-term financing and need money to cover the company's expenses in the interim.
For example, suppose a company is working on a round of equity finances expected to close in six months. The company here has an option to go for a bridge loan to provide working capital to cover its rent, utilities, payroll, inventory costs, and other expenses until the round of funding goes through.
2. Bridge Loans in Real estate
Bridge loans are often used in real estate to purchase land. Bridge loans are used here if a buyer has a lag between selling one property and purchasing another one. In such type of situation bridge loan is used as a bridge.
However, the lender here is very particular and offers the loans to only the borrowers with good credit ratings and low debt to income ratios. Bridge loans roll the mortgages to two loans together and allow the borrowers to wait for their old house to sell.
In most real estate cases, the lenders only provide the loan worth 80% of the combined value of two properties which means that the borrower needs to have enough home equity in the original property and a good amount of cash savings in hand.
Bridge Loans vs. Traditional Loans
Compared to traditional loans, bridge loans are capable of providing loans at a faster rate by approving the application and funding quickly compared to traditional loans.
However, the drawback of a Bridge loan is that when compared to traditional loans, these loans are for a short duration with high-interest rates and charge high origination fees. These terms and conditions are generally acceptable to those borrowers who require fast and convenient access to funds.
They are generally ready to pay high-interest rates because they are aware that it is a short-duration loan and plan to pay it off low interest, long-term financing quickly. In addition to this most, bridge loans do not charge prepayment penalties.
When to use Bridge Loans?
When a homeowner wants to buy a new house before selling their current property, then bridge loans come in handy, and it is the most common use of bridge loans.
It is up to the borrower on how to use the loaned money, and they use a portion of the bridge loan to pay off the mortgage of their current property and then use the rest of the money as a down payment for the new home. Likewise, the borrower uses the bridge loan in the form of a second mortgage that covers the down payment for the new house.
What Can a Bridging Loan Be Used for?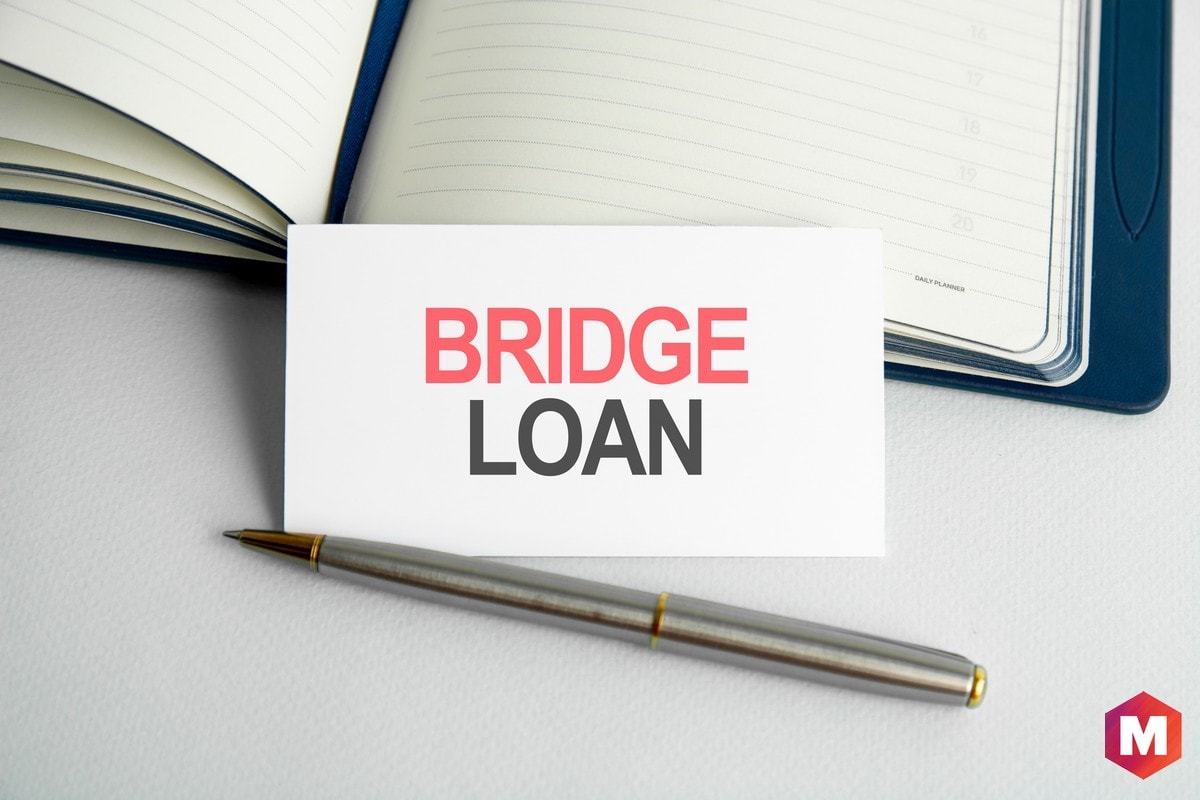 A bridge loan is generally taken by businesses for covering operating expenses while a business awaits long-term financing. It is also taken when funds are required to secure real estate quickly.
With a bridge loan, businesses can take advantage of limited-time offers on some business resources like on the inventory. They are also essential to a business to fund short-term expenses.
A bridge loan can be good for you if you have chosen a new home and now you are in a seller's market in which houses sell off quickly.
If you want to buy a property but the seller is not ready to accept an offer contingent on the sale of your current house.
If you can not afford the down payment of the property that you are willing to buy without first selling off your current home.
If you are willing to close on your new home before selling off your current home, then a bridge loan is a viable option for you.
When you are not scheduled to close on the sale of your current home before closing off the deal on your new home, then a bridge loan can be a good fit for you.
Pros
Let borrowers have immediate access to cash
Offer flexibility while shopping for real estate
Ensure faster application along with underwriting and funding process than traditional loans
Cons
It might have higher interest rates than some other types of loans
It is not for everyone as lenders demand borrowers to have at least 20% home equity
You need to pledge your home or other assets as collateral
Borrowers need to pay debt service on the bridge loan in addition to their current mortgage payment
Bridge Loan Alternatives
Some of the alternatives of bridge loans are-
Home Equity Loan
Home Equity Line of Credit (HELOC)
80-10-10 Loan
Personal Loan, etc
Conclusion!
On the concluding note, it is clear that you might use a bridge loan for its flexibility, as it offers the borrowers short-term capital for conducting business without any sort of interruptions.
They will let you carry out regular business activities while waiting for the much larger source of funds for materializing. For people dealing in real estate property, bridge loans are useful in quickly closing on properties for easily acquiring new tenants. Your lender's terms might vary with bridge loans and generally, you can borrow up to 80% of the value of your home.
Now, when it comes to whether bridge loans are good or bad, it is like any other financial vehicle, its usefulness is based upon your living situation, financial situation, and the economy. It is for sure an effective and easy way of bridging the gap in case you have found the house of your dreams and you do not like to risk a contingent offer.
It can also be useful for you in other instances when you need immediate funds for meeting your crucial needs. But with these loans, you might be supposed to pay the higher interest rates while closing costs can also be expensive. So, it can be quite bad for you financially if things do not go as per your plans.
Therefore, it is important for you to opt for a lender who takes you through all the options and discusses their consequences properly to help you make the most prudent choice for you and your family.