Breach of trust is an act of infringement, or violation of the rules, duties, obligations, or terms of a trust or agreement. When a trustee intentionally does something he or she is not authorized either by law or the trust document, breach of trust takes place. Such breaches need not always be deliberate or with destructive intent, and they may take place because of carelessness or negligence.
In other words, it can be a failure by a legal administrator to discharge the obligations or duties forced on him or her by the terms and conditions of the trust or by the law in relation to the beneficiaries or trust property. It is like breaking a promise or confidence but when it involves breaching of entrustment, it will constitute the offense of criminal breach of trust.
What is a Breach of Trust?
Definition: Breach of trust is defined as a deliberate or careless, wrong, and self-serving act done by the legal administrator or trustee of a trust that brings harm to trust assets.
Legal administrators or trustees have different numerous obligations under the law and neglecting or failing to fulfill any of those might give grounds to the beneficiary to go to a criminal defense attorney to file a lawsuit against the trustee.
What constitutes a breach of trust?
A breach of trust occurs when a legal administrator or trustee contradicts the conditions of the trust or the obligations or duties of the trustee. It is important to understand here that trustees are together and severally at risk for breaching the trust of their beneficiaries where the breach has brought about a loss or misfortune for the beneficiary.
Normal charges of breach of trust incorporate-
Sharing resources or assets to a beneficiary not entitled for them as per the trust deed
Doing investment of the trust assets in a way that is not allowed
Breaching trustee obligation or breaching a fiduciary duty
Breaching common law, the statutory duty of care, or legal obligations
In such sorts of breaching, the beneficiary might go to a criminal defense attorney whose suggestions would constitute legal advice.
What are a trustee's duties & responsibilities?
A trustee is supposed to act in the best interest of the trust and all the associated beneficiaries. You can understand a trustee as an individual nominated by a trust document for managing assets owned by another person or their estate as per the trust terms and the law. As per Probate Code 16000-
On acceptance of the trust, the trustee has a duty to administer the trust according to the trust instrument and, except to the extent the trust instrument provides otherwise, according to this division.
A trustee should administer the trust as stated, plus trustees should act in the best interest of the trust and its beneficiaries by treating all beneficiaries fairly and impartially and not using them for the trustee's own profit. Trustees should keep trust property separate from other property, plus they should also take reasonable steps for enforcing claims that are part of the trust property.
Some of the basic duties and responsibilities of the trustees are-
Practicing reasonable care
Complying with the terms or provisions of the trust document
Acting unbiasedly between recipients or beneficiaries
Investing into approved and authorized investments
Acting to the interest of the recipients or beneficiaries
Keeping away from conflicts of interests
Behaving sincerely in good faith and with genuineness, integrity, and honesty
Taking control or assuming responsibility for trust property
Informing beneficiaries regarding their position and giving information concerning the trust as they are entitled to
Keeping legitimate records and documents
Not benefitting from the trust
Taking reasonable steps for defending actions that may result in a loss to the trust
Breach of Trust Charge with Fraudulent Intent
When it comes to breach of trust with a fraudulent intention, you should understand that "Breach of trust" is South Carolina's variant of embezzlement.
It can be understood as the criminal allegation that is regularly mishandled either in light of the fact that the law enforcement or authority doesn't comprehend the components that should be proven or the "person in question" needs to extort money from a trustee or individual in what might otherwise constitute to a civil dispute
Let us now understand when charges of breach of trust would be valid in SC and when it will not be considered as a breach of trust-
What Is Breach of Trust in SC?
For convicting an individual of breach of trust, it is essential for the state to prove that-
There was a trust or fiduciary relationship with the alleged victim or beneficiary
Something was taken from the alleged victim or beneficiary
The property in question was being held "in trust" for the benefit of the alleged client
The property was taken with the goal to dupe or defraud the alleged victim
In case any of the aforementioned components are not met, the trust breach charge will not be the fitting charge. So, assuming there is no reasonable justification for any of these components, the arrest would be an unfair and unlawful one.
In other situations where the components of trust breach are absent, it is possible that another criminal charge would be suitable. Or then again, as is frequently the situation, this may be a case associated with the civil court.
When Is Breach of Trust Not Breach of Trust?
Frequently, the charges of trust breach result when there is a conflict or disagreement with a beneficiary, employer o some other individual who feels that they are owed funds or money belonging to them. Therefore, it is understood as unlawful and dishonest to utilize the criminal justice framework to get a benefit in civil matters.
At times such cases emerge when an employee acquires a vehicle or tool and doesn't return it the way it should be or when the hardware is taken from a place of work and the business faults a laborer. In some cases, cash comes up missing from a store till, and the worker is accused. Imagine a scenario in which a homeowner contracts a designer for another rooftop and isn't happy with the nature of the work.
So, it is normal for an individual to think that he or she was exploited or to figure that they didn't get the advantage of a deal that they made with the litigant or defendant, and then they contact law authorities to charge breach of trust and arrest the other individual.
In some cases, an individual goes to a civil legal advisor who prompts them that the defendant won't pay just by filing a lawsuit but assuming that the litigant or defendant is arrested, they will be just compelled to pay the compensation.
In all such cases, the breaches of trust charges are not the right option, and this type of case should be considered as a civil matter and should go to the civil court.
Penalties for Breach of Trust in SC?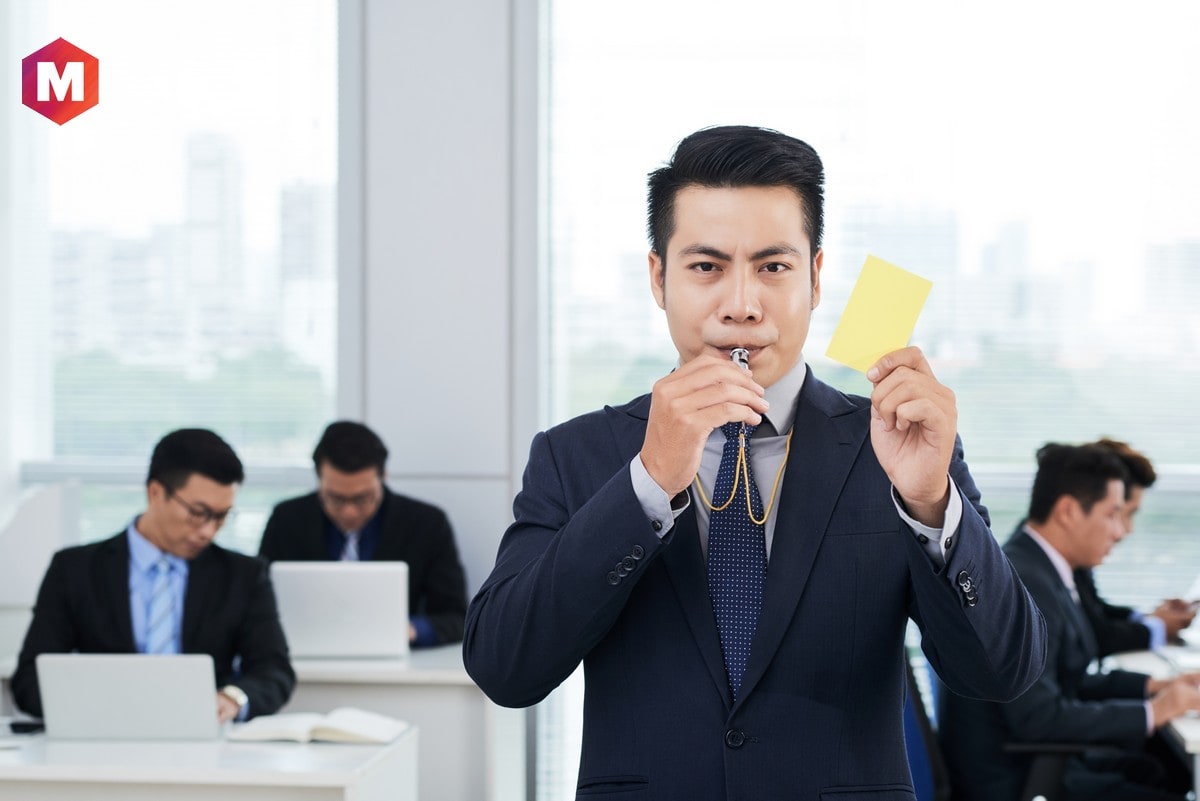 The possible penalties for the trust breaches depend on the dollar sum claimed to have been taken or the worth of the property asserted to have been stolen.
Breach of trust under $2000 is an offense punishable by 30 days arrest
$2000 to $10,000 is a lawful offense deserving of an arrest by up to five years
More than $10,000 is a felony punishable of as long as a decade arrest or by up to ten years
What is an example of a breach of trust?
A typical example of breach of trust is that of legal administrators or trustees who get failed in making distributions to beneficiaries. Or then again maybe they neglected to appropriately invest trust assets, insure trust assets, safeguard resources from misfortune or loss, or follow the trust terms.
Perhaps they neglected to make a fitting lawful move when trust resources were compromised by a claim or lawsuit. So, all such cases might expose them to being taken out as well as being overcharged for any misfortune.
What if I'm accused of breach of trust?
You should contact a trust case lawyer the second you're blamed for trust breaches or misappropriation of trust reserves. By and large, such consultations with the trust lawyers are free. They are involved in safeguarding trustees consistently, and the attorney-client relationship might work wonders for you.
They would guarantee you that it's normal for even good-natured trustees to be blamed for misappropriation of trust assets or breaching fiduciary duty, particularly when the worth of the trust is huge or there the involved family members are not on good terms with each other.
Is there a statute of limitations on breach of trust?
While the legal time limit for contesting a trust is 120 days after the demise of the trustor but the legal time limit for charging breach of trust, wrongdoing, misappropriation, or breaching trustee obligation or fiduciary duty can be years. It relies upon your state and conditions. To get answers to this, it will be prudent to contact an accomplished trust suit lawyer.
Can a trustee be sued?
The plain and simple answer can be yes indeed. A legal administrator or a trustee can be sued for a wide assortment of reasons, in light of the fact that he or she is held to the top legal standard which is a fiduciary norm.
Trustees can be sued for things like accounting abnormalities, failing to account, a botch of trust property, theft, embezzlement, extortion, and intermixing reserves or funds.
However, the single most popular reason for which trustees get sued is on the grounds that they neglect or fail to keep recipients or beneficiaries informed.
For safeguarding yourself against such claims, trustees should take the help of an accomplished trust suit attorney acquainted with the local probate court because courts will more often than not look negatively upon trustees who are mishandling or in any case neglecting to satisfy their obligations or duties.  
When can a trustee be sued for misappropriation, negligence, mismanagement, fraud, or malfeasance?
 There are assortments of reasons that cases might be brought against the trustees. Some of the common reasons are mentioned below-
At the point when a trustee is stealing or embezzling trust resources or assets
Whenever trustees are personally profiting from trust resources through forgery, misrepresentation, or coercion
When trustees are blending individual assets with trust reserves
Whenever trustees are making dubious or improper gifts from the trust
At the point when trustees are exposing trust resources for absurd risks or gamble
Whenever trustees are not complying with the trust's investing, bookkeeping, or direction mandates
At the point when trustees are presently not of sound enough ability or mind to play out their obligations or duties
What is the penalty for misappropriation of trust funds?
By and large, the culpable trustees will be eliminated, surcharged (ordered for paying for the loss caused), and/or replaced.
Conclusion!
On the concluding note, we hope you would have understood what a breach of trust is and when it might take place. All in all, it is a way of breaching entrustment that you are bound to follow as per the agreement and rule of the law.
So, when a trust relationship that also incorporates some legal rules and regulations is breached, they might face some legal consequences as per the law of land.
Do you also have some examples of different circumstances when breaches of trust generally take place? Share with us in the comment section to enlighten our readers with a wide variety of instances of trust breaches around the world.