In this article on Bonds vs stocks we do a comparative analysis between stocks and bonds for investors to find out the differences in their behaviors, returns, and risks.
Stock and bond market difference is one of the most common dilemmas that exist in financial markets. Stocks let investors have partial ownership in a corporation while on the other hand bonds are the loan from investors to the associated companies, corporations, or government.
The biggest difference between stocks and bonds relates to the way they generate profit as stocks appreciate in value and they can further be sold by investors in the stock market while high yield bonds pay fixed interest over time.
This article will do thorough bonds vs stocks analysis to find out how to invest your money by having a well-diversified investment portfolio strategy-
What are the Bonds?
A bond is a debt instrument through which a company raises funds in the time of need but without diluting any control over the company.
Issuing bonds is suitable for companies that wish to keep the power in the existing stakeholders' hands and not give it to people who invest in it like stock.
A bond can be issued by a private company as well as the government. Investing in bonds comes with a fixed rate of return which makes them relatively safer to invest in. But those who know finance know that with higher risk comes higher returns.
What are the Stocks?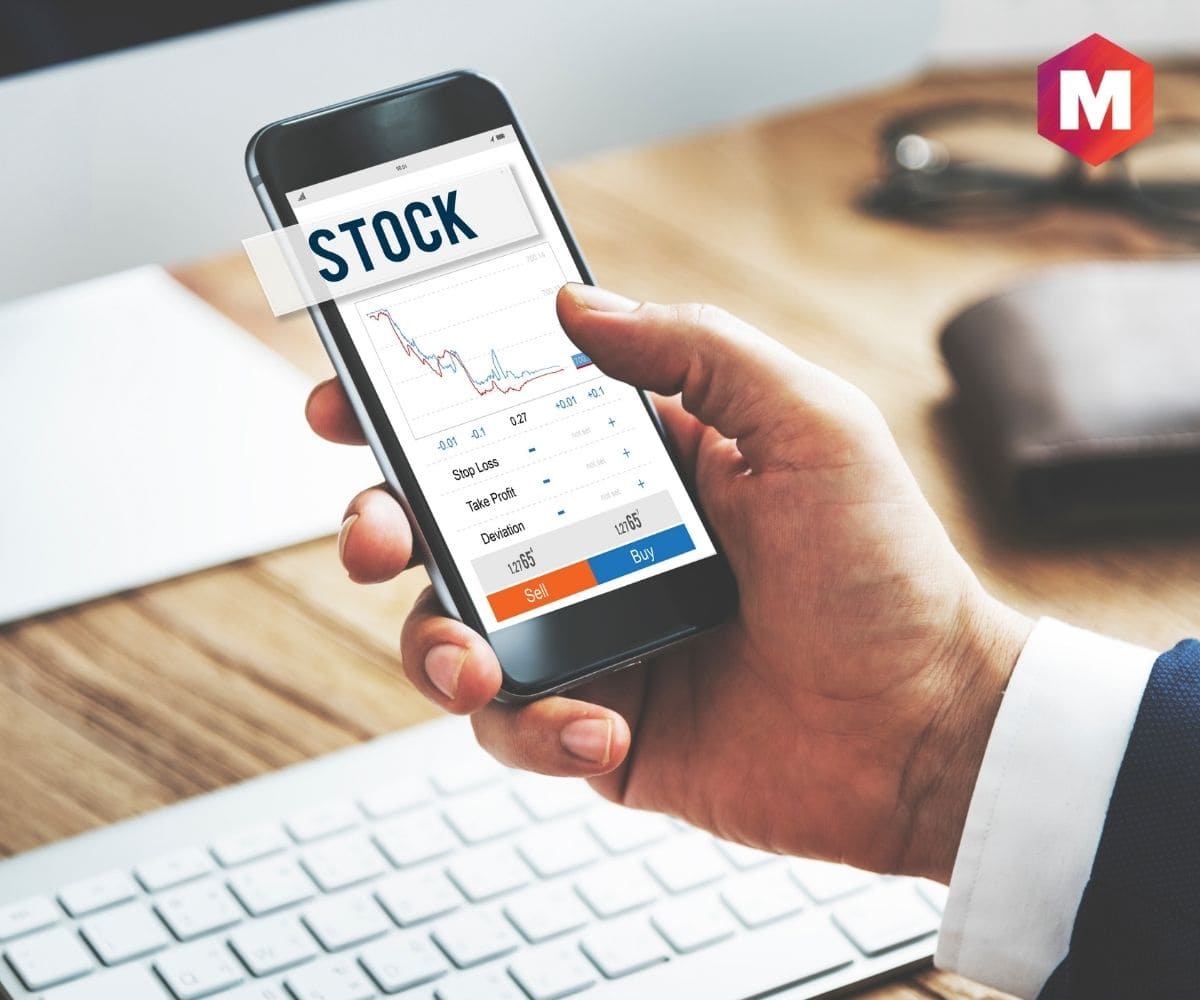 Stock is, stated, a part of the company that you own after investing your money. You can own a stake in the company by purchasing shares in exchange for money, allowing you to exercise partial ownership.
The amount and the type of shares that you own will decide the extent of your ownership. Shares of a company, public or private, are listed on stock exchanges where they can be exchanged online through broker platforms. Every country has its public stock exchanges.
The USA has many of them, some popular ones being the New York Stock Exchange and the National Association of Securities Dealers Automated Quotations (NASDAQ).
The process of buying stock has gradually turned on the more accessible side since the operations shifted online. By having an e-trader account, you can own stocks of multiple companies and earn decent returns on your investment once you learn how to deal successfully.
Comparing Stocks and Bonds
Bonds and stocks can be differentiated on a lot of bases. The most important one of them is the return.
When you invest in something, what matters the most is the return that it brings to you. While bonds offer a fixed return, they're slower than the returns that you can get from investing in stocks, and that is because of the risk factor.
When you talk about stocks, you can lose the amount of money in a single night that you can't earn back in months. On the other hand, making money from trading shares has no bounds. It is usually believed that you ensure guaranteed income for a period of time by purchasing a bond, which isn't exactly true.
But one thing that might be true is that you sign up for less risk with bonds than the purchase of stocks. Getting an interest in pre-decided interest rates ensures stable returns with the bonds.
| | Bonds | Stocks |
| --- | --- | --- |
| Meaning | A debt instrument that pays back the money with interest. | An equity instrument that has ownership interest. |
| Return | Interest | Dividend |
| Return guarantee | Yes | No |
| Additional Benefits | Preferential treatment at the time when bonds mature. | Offer voting rights in the company. |
| Risk & Reward | Lower risk and lower reward | Higher risk and higher reward |
| Trading | Generally traded over the counter. | Generally traded through a stock exchange like NYSE. |
| Duration of investment | Fixed | Depends on investor |
Difference between Bonds – Stocks
Some of the significant differences that you can draw between bond and stock are as follows
1. Rewards
Higher the risk, the higher the reward. No matter how risky it gets to invest in stocks, it has no barriers once you start getting returns.
It can provide you with returns that touch the skies before you know it. Knowing the market is extremely important when it comes to investing in stocks. The company that you're investing in needs to have your desired returns in its financial history.
As the prices of shares increase and decrease due to the market forces, the investor's return changes with it. A low-risk investment like bonds gives low but stable returns. Receiving a fixed rate of interest on bonds makes it a good option for safe investment.
The interest payments aren't very high, making the return on investment overall lower than expected.
2. Types of Return
In the case of bonds, you receive the returns in terms of interest payments. The payment is based on a period, say monthly or yearly, and returns are predictable.
Talking about stock, you get an income by selling the shares at an amount higher than the one you paid for. This is known as capital gain.
Capital gain can also be made in bonds when you sell the bonds in return for money. Although, that destroys the purpose of the instrument.
3. Debt and Equity
Stock comes under equity because it is the owners' money. The earning of the buyers depends on the growth of the company. When the price of every share of a company goes up, the investor makes along with vice-versa.
Bonds, however, are debt instruments. They don't include owners' worth, and buying a bond doesn't translate into owning a part of the company, unlike shares.
Choosing between debt and equity isn't the only decision that the stakeholders of a company make. Most of them know that the right balance of both of them will be perfect for the financial condition of their company.
While more debt can increase the risk for the company of going into debt traps, more equity can take the control out of the hands of the principal owners.
Types of Stocks
Various types of stock can come under a stock market. They can differ in the amount of control a stock buyer gets and the dividend they receive after investing in the store.
1. Preferred Stock
This is for those people who want stable earning by investing in the stock market.
Everyone knows that a stock market can be volatile, and to decrease the risk that comes with it, many people opt for preferred stock which not only offers a fixed dividend even if the company goes into loss. It also doesn't hand the managing tasks to the owners.
A disadvantage of this stock might be that even when the company makes a lot of surpluses, it will still give the fixed return, as it goes without saying.
Old age and retired people who rely on their investment returns take up this one to get a predicted return. No buyer gets a voting right or a right to take part in the management, for that matter.
As it works a little like bonds, getting fixed returns, many people prefer preferred stock over bonds as it still makes you the owner of a part of the company.
2. Common stock
As the name suggests, common stock is more common than the preferred one. It comes with voting rights.
The earnings in this one vary according to the prices of shares of the company. It is filled with risk as when the price of the share goes down, and the earning go drastically down as well.
The good thing about this is that along with the fact that the earning can go down, it can go up as well. When the share prices go up, the return on investment doubles, triples, or even more than that sometimes.
The disadvantage of this stock is that common stockholders will always get their returns after preferred stockholders. That means if there is no amount left after giving the share to preferred stockholders, common stockholders won't get a return at all.
Types of Bonds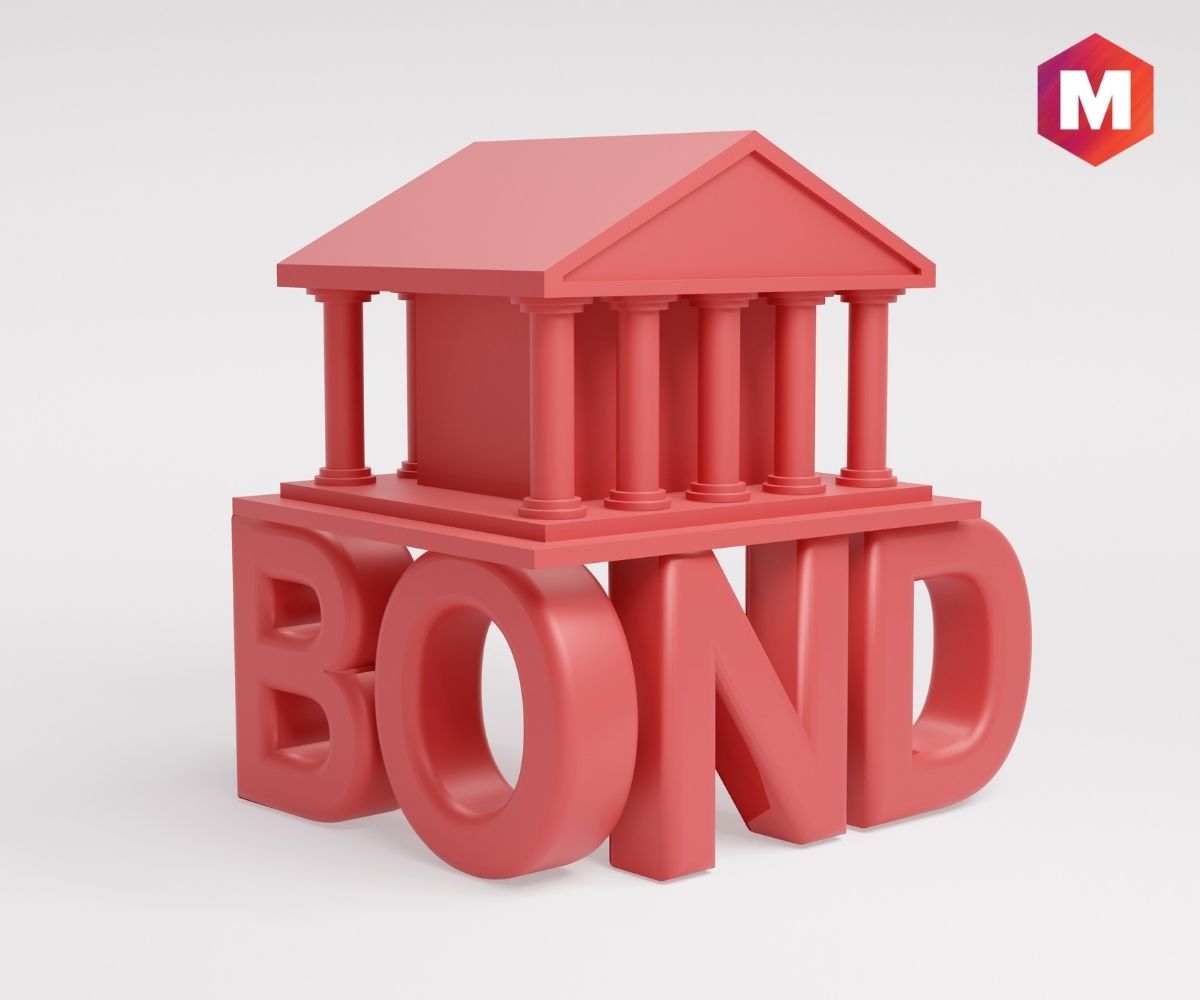 1. Government bonds
The bonds that are issued by the federal government are known as government bonds. They're generally more secure than the bonds issued by private companies.
The bonds issued by the government are also called treasury bills when issued by the federal government and notes when they mature under ten years.
2. Corporate bonds
These are the bonds issued by private companies and big corporates. These are riskier than government ones, and as the risk increases, so does the return, making corporate bonds more profitable than government bonds.
Nothing is ever so secure when it comes to the corporate world, so even bonds can be considered a risky investment. The investor should be well-versed with the activities of the market, so they know which company to invest in.
3. Zero-Coupon bonds or Treasury Bonds
A zero-coupon bond, for example, treasury bonds, is different from a usual bond as it offers interest at a discounted price.
4. Municipal Bonds
These types of bonds are issued by state governments or local governments. It will pay you back if the area you have made your investment in is growing and developing.
5. Callable Bonds
Such bonds are called back (recalled or repurchased) by the company before their due date. It enables the issuer to have the flexibility to leverage lower interest rates for lowering their debt.
6. Convertible Bonds
Such bonds carry the option to convert their value into company equity stock at any later date. Investors of convertible bonds generally opt to accept a lower coupon rate or interest payout.
7. Puttable Bonds
With these types of bonds, the debt holder is allowed to sell back to the company before the occurrence of the maturity date.
8. Agency Bonds
Such bonds are issued by federal government agencies and their examples can be bonds issued by Freddie Mac and Fannie Mae.
Pros and Cons of Bond and Stock Investments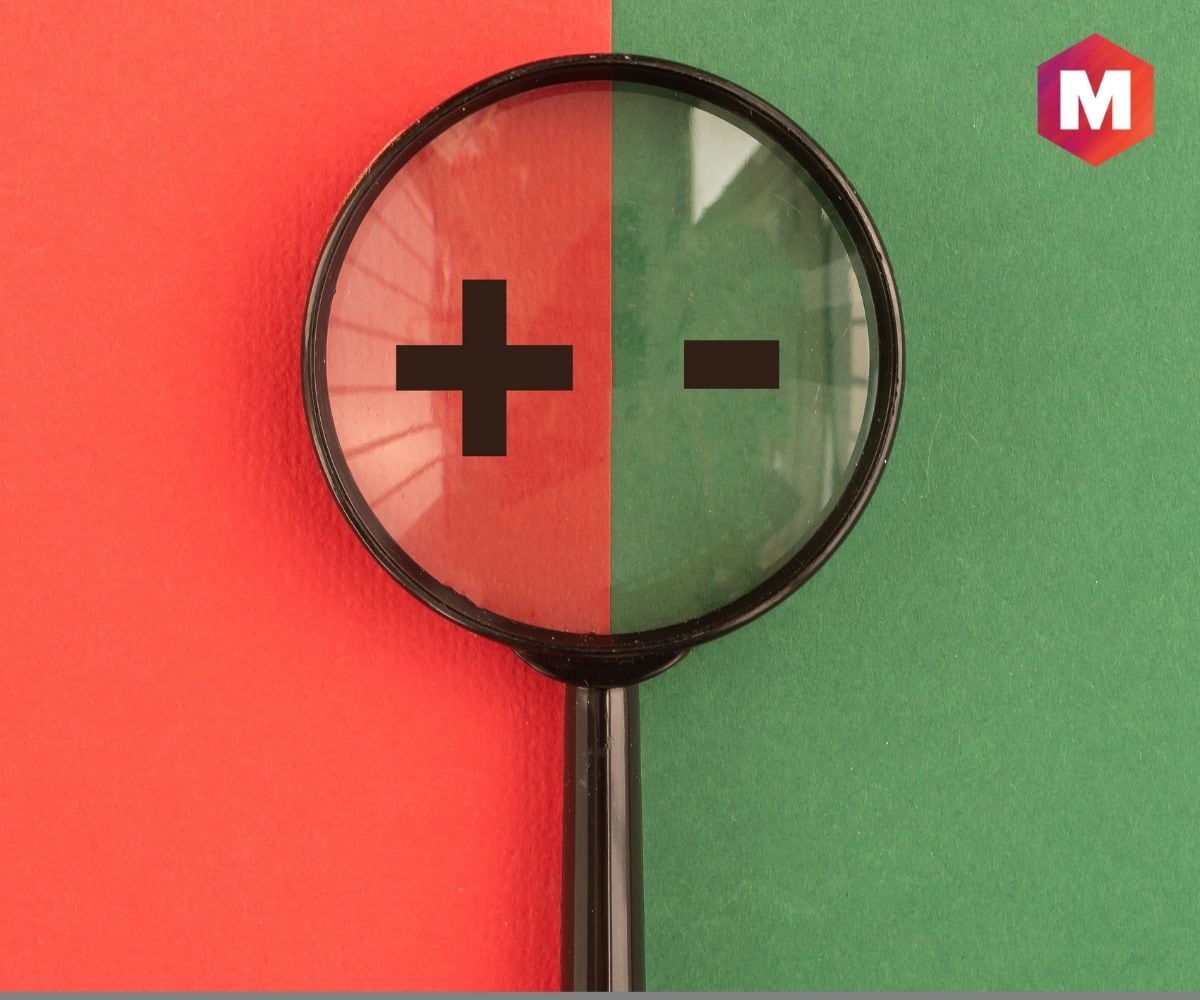 Pros of Stocks
Having the excellent feature of being liquid, shares can be converted into money at any time you want. Trading of shares at the stock market is an interesting activity, and if done with a little precaution, it can do wonders for an investor.
The returns on shares have always been higher than bonds due to the presence of unmitigated risk. The uptrend of the risk factor increases the profits. Historically, the stock market has yielded more returns, and it is more of the same situation presently.
The option of dividends ensures a higher income for the investors. Investing in the stock market provides you with a cushion against inflation.
Cons of Stocks
As the returns are higher, the risk factor always exists. With the change in market conditions, the prices of shares go up and down along with it. This makes investing in shares riskier than it is considered to be.
Learning how to deal in the stock market can be a complex task. Although, once you've grown habitual to the workings of the dealing, you can start expecting returns. But until you reach that point, investing with precaution can be the best option available to you.
The fees of middlemen or brokers can be very high sometimes. The existence of broker platforms has made trading in stock easier but, at the same time, costlier.
Pros of Bonds
As the return on investment is fixed, it is a debt instrument that is less risky with stable returns. This makes it a suitable option for people who desire a long-term income out of investing in bonds.
Less volatility makes investment in bonds safer and more desirable. A bondholder will be paid before the one who bought equity because bonds come under debt, and liability is paid off before the profits are distributed. This makes the investment in shares riskier than in bonds. The returns on a bond can be predicted as the rate of interest is fixed.
Cons of Bonds
The returns are fixed. This makes a bond a less aimed investment as many investors look out for big profits, which bonds can't ensure.
It is generally believed that bonds are eternally safe when in reality, they aren't. Even investing in bonds can become risky if you've not done proper research before buying a bond of a company.
The strictness of the redemption of bonds makes it less attractive for many investors who look to have fun in the financial markets and for those who like to do it in their ways.
How do you buy Stocks and Bonds?
For buying stocks, you need to set up a brokerage account, check the stock prices, establish funds accordingly and then start trading. Anyone can do this easily online, directly from the companies, or by using a stockbroker.
Bonds are your lower-risk fixed-income assets and for buying bonds, you need to have a larger minimum investment, plus you may purchase it via a broker or an exchange-traded fund or from the U.S. government.p
Where to Invest – Bonds or Stocks?
The question lies: what should you invest in, bonds or stock?
This question tickles the brain of many investors as it is an important decision to make if you're beginning with your investment plans. Experts always suggest that a little bit of both can turn out to be a wise decision for many investors.
While bond prices lie on the safer side, stocks form the part of investment where a potential investor can dream of earning raise cash or returns that are multiple times their investment. The tolerance that an investor can have has a lot of say in this.
If an investor can handle the loss, investing in stocks might be a good opportunity for him to test the waters. With appropriate market knowledge and a comfortable broker platform, even investing in shares can be safe. When you purchase stock, you become an owner of that company, and that alone is a deciding factor for many.
Bonds are a type of loan which you're giving out, either to the government or to a corporation in need. While deciding between bonds and stock, all you need to keep in mind is that investing isn't a joke. You can enter a financial market thinking of having some fun or to understand its working; exiting it with a big loss over your head can ruin your investment journey right at the beginning.
Being mindful about your financial goals while investing can help you to make the right decision.