Body image is understood as- how one perceives his or her own physical body, and the kind of attitude one has towards the physical self.
The physical body includes size, appearance, and shape, while physical self includes feelings, thoughts, perceptions, and beliefs. We have a mental picture of these characteristics, and this is how we have the body image of ourselves.
Body image plays a crucial role in making you be confident or feel shitty.
Many factors might influence your perceptions about yourself, but if you want a useful and productive life, you must have a positive body image about yourself.
In the wise words of Ellen Lee DeGeneres, an American comedian, show host, actress, and writer-
"To me, beauty is about being comfortable in your skin. It's about knowing and accepting who you are."
Another beauty with brain, Emma Watson, English actress, model, and activist once said-
"Feeling beautiful has nothing to do with what you look like."
All in all, having a positive image plays a significant role in channelizing growth in the lives of the human being. In this post, we will understand what body image is and how you can have a positive body image.
So, without any further ado, let us get started right away-
What is Body Image?
As discussed above "Body image" refers to a perspective view of one's own body.
How a person sees his or her own body and feels (positively or negatively) – This is body image.
It's not only about the physical body that is, shape, size or appearance. Body image also includes physical self, which are one's thoughts, beliefs or feelings.
Irrespective of gender, everyone is concerned about their body image.
No one would like it if they are body shamed about being too skinny or overweight. Be it a man or woman; media, culture or social factors influence both. Everyone wants to look good and create a good impression in front of others.
If a person has an unhealthy body image, then most probably it leads to low self-esteem.
S/he starts hating their body because they feel they don't look attractive anymore. And this causes anxiety and stress. In extreme conditions, one can also get diseases, and it can affect their daily life.
Media and society are very much responsible for what a person thinks of /himself.
That's because people influence your mind, and you pay too much attention to it. Any person who has a healthy and well-maintained body image, s/he will feel delighted with it. Even the society will make them feel acknowledged and appreciated for their appearance.
Frankly speaking-
Body image is just a psychological impact of social existences and associated norms and conditioning.
It is all in you and your inner core that can be empowered with the right use of emotional intelligence at any time, which will, for sure, improve your body image as well.
The relation between Body Image and Age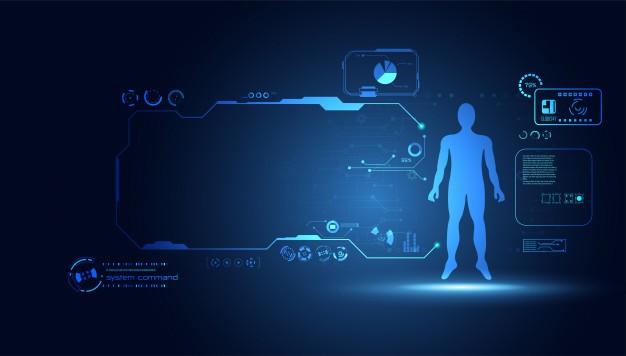 When a person gets to the age of 6 s/, he starts developing a poor body image.
Mostly, the difference between the shapes of the body begins at the age of 12, depending upon gender. And when a teenager gets to the age of 12 s/, he starts getting disappointed with their body. The age of 12-17 is crucial, and they start judging themselves and disliking their body.
Body image and their criticism differentiate as the age increases.
The research has shown that females are more concerned about their body image and aging. The body image remains stable during the adult period. People with older age also focus on their vision and their looks.
The relation between Body Image and Gender 
Women around the world are more concerned and dissatisfied with their body image.
It seems they are worried about their shape, height, weight, thighs, breasts, and buttocks. The survey also showed that Lesbians are less concerned about their and their partner's body.
Men also have several issues with their body image.
They are mostly concerned about their muscle, height, hair. Although, three times more than straight men, the Gays are concerned about body image.
The urge to get that perfect body image like any other celebrity makes them feel uncomfortable with their own body.
Tips for Improving Body Image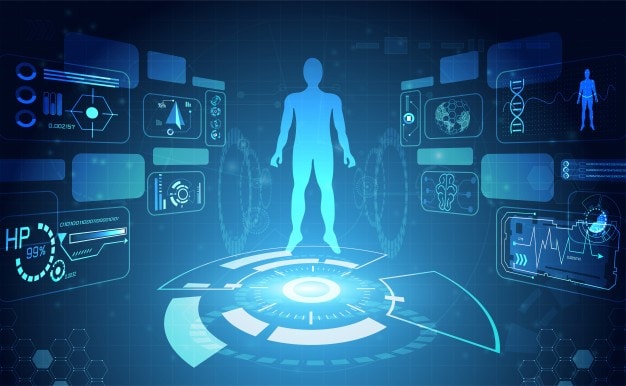 1. Thinking positive is very crucial for Body Image 
Positivity is what brings happiness and optimism in your life. Avoid being the worst critic for yourself; the world can do that for you. Embrace your flaws and make your weaknesses in your skills. Not everyone will make you feel good; you are the one who will make yourself right.
Generally, people are there for others but not for themselves. Be the one who loves themselves and works on motivating themselves. Self-motivation can help you achieve your goals, and it can help you to love yourself. Positivity creates a vibe around you that will make you realize that you are one of the best creations of God. Be proud.
2. Appreciating yourself for whatever you have is a crucial feature of positive Body Image
Be it your face, arms, thighs or any part of your body, appreciate it and feel good about it. You should be proud of yourself. Whenever you think you're at a low motivation point, write ten things you feel good about yourself.
List those things; it can be about your body or any achievement. Stick it on your wall and look at it every day. Make yourself feel valued and be proud of your accomplishments. You are your best and worst critic, so try to balance it.
3. Wearing clothes that are comfortable and look beautiful on you improves body image
Look, it matters a lot, how you feel about yourself. So please stay relaxed and comfortable with what you wear. Don't wear too tight and revealing; it will ultimately make you feel uncomfortable. Getting inspired by any celebrity is okay, but you do not have to look like them.
Don't try to be like them; they are getting paid, you aren't. So get yourself comfortable clothes that will make you feel good about yourself. Look at yourself in the mirror, appreciate your body, your face, your clothes, everything.
4. Instead of stressing, you can exercise to have constructive body image
Sometimes you get stressed over thinking about your body, mostly, females. They get too concerned about their looks and physique. There is no bad in being concerned about yourself, but thinking and crying won't make any difference. It's better to get up and exercise.
We aren't telling you to exercise 3 hours daily. But give yourself some time, at least walk for 20 minutes. It's going to be great for your mind and peace. Exercising reduces stress and makes you feel light.
5. Avoid fat-shaming talks for improving body image
Nothing can be worse than judging people based on their bodies. If you are involved in any such company that comments on the bodies of other individuals, leave it. You don't deserve to have these regressive thoughts in your mind. Encourage them to leave it as well.
Even if you never fat talk about anyone but your friend does, stop her. We know that one person can't change their mindset, but one can attempt to. It's good to take a step towards removing this taboo. People often think if one is unhealthy s/he should be body-shamed, but never do that.
6. Do something useful, like, get a haircut or massage to improve body image
Satisfy yourself; make yourself feel good about yourself. If you feel like you are overthinking and getting stressed, stand up and go for a walk. Look for the happiness around you, create your happiness. If you are willing to have a haircut, go for it. Make yourself look good.
No actors can look like you; maybe you are better than them. It's not that body image matters a lot. Not everyone is going to judge you. Although the world is full of critics, not all of them are bad. Some are there to appreciate you and be proud of what you are. Do something beautiful for yourself, if no one is there for you, be the one for you.
7. Criticizing/avoiding media that make people ashamed of the body is essential for positive Body Image
You don't have to worry about your body image too much. Everyone can not be the same. God has made everyone different, remind this to yourself. Don't focus on that stuff that makes you feel bad about your body. Media is responsible for making us too concerned about appearance.
Either avoid it or stick to the entertainment part. You can drool over someone's beauty and body, but you do not have to be the same. You are right in your ways; don't let anyone judge you based on your body. Instead, be proud of yourself and appreciate your body.  
Positive v/s Negative Body Image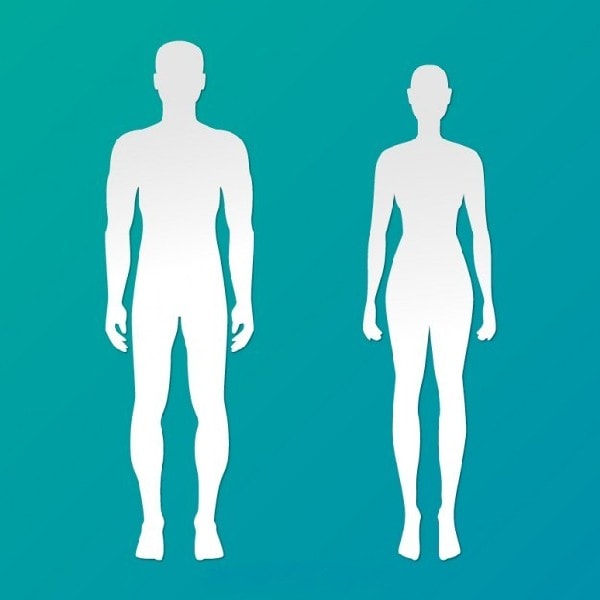 Positive body image is when a person knows that their look isn't their personality.
They accept themselves the way they are instead of crying over body issues. Any person with a balanced diet, a healthy lifestyle is more likely to have a positive image. When they can differentiate between values and their importance, they have positivity in them.
On the other hand, if a person is more concerned about their appearance as the media or society, this person is more likely to remain disappointed with their body image because presence is all that matters for them. This can be dangerous because one can be trapped in depression because of this.
Negative body image comes from society and the media. When an individual focuses on the lifestyle of others and wants to include them inhabits. Negative thoughts can also be the cause of negative people around you. Any individual who is involved in fat talks and adverse interactions can be a victim of negative body image.
However, if an individual is satisfied with themselves, they are positive ones. Even studies show that any person who has great family support. Or good resilience, fitness, gender role satisfaction is more likely to feel appreciated and pleasant.
Body Image Wrap Up!
Every individual is concerned about their body image that is their size and appearance.
When an individual has an unhealthy body image s/, he starts feeling uncomfortable about their appearance. They try to hide from society and want themselves to isolate themselves from others. However, this world always judges.
You can have the best figure or body, yet the world will judge you.
Don't make yours feel uncomfortable because of this feedback. Instead, work on getting a balanced diet and a healthful lifestyle. Your body image is right for yourself and is proud of whatever you are today. You can't be a copy of anyone, be real, be you.
On the concluding note, I'd like to say that-
"The Greatest Revolution is to Love Yourself".
So, what are your thoughts about body image?
What according to you are the key ways for improving one's body image? Tell us in the comment section below.