Blue Chip stock is the stock associated with some of the top-rated, well-established companies. These are companies that have come across several hurdles and are now considered leaders in their niche. Customers have faith in blue-chip companies and both the consumers and the shareholders respect these companies.
Blue-chip companies have a sturdy business model. They also have a prolonged record of successful returns. This way, they have paved their path in holding the top position in the stock market. Conservative investors put their money in these companies for their success record. Blue Chip stocks act as a security. It refers to the position of equity.
What is a Blue Chip Stock?
Definition: A blue-chip stock is defined as shares of a successful and well-established company that has a long track record of reliable earnings and a strong history of performance. It pays its shareholders dividends, and customers often have the utmost trust in them. They have successful returns and have been in business for a prolonged time. They are petty large and have a sturdy establishment.
Companies with blue-chip status also hold strength financially. Blue Chip stocks lead the market from the forefront or among the top three market leaders. They have the best-rated turnover, return, dividend yield, dividend growth, or annual revenue.
Thus, people often invest in these companies for all these reasons. The derivation of the term blue chip came from poker, as blue chips are among the most expensive chips in the game of poker. A few of these Blue Chip stocks companies are Coca-Cola, Boeing Co., and IBM Corp.
As an industry leader, such a company leads the industry with a secure and sturdy business model and enjoys a competitive advantage. It also raises its payouts at regular intervals. Apart from that, it also pays its shareholders dividends in a timely manner. It is not compulsory to accept a company as blue-chip stock because of its payment in dividends. But a blue-chip stocks company pays in rising and successful dividends.
How Can A Stock Become Blue Chip?
A stock that is stable, reliable, and is responsible can pass for blue-chip. Also, it shall create a positive impression. The Blue Chip Stocks companies have successfully crossed all the hurdles in trying times. Their stocks have done exceptionally well. This way, they have the best returns.
Let's go through the things that make Blue Chip Stocks stand apart in the crowd-
1. History of their growth
Blue Chip Stocks are infamous for their growth. They have reliably positive extensions in the past. It was helpful as they have successfully gained loyal prospects for the future. One may not spot these companies often because of their already existing sturdy establishment.
2. Capitalization in the market
Blue Chip Stocks are among the large-cap holders in the stock market. The value and size of a company are measurable in the scale of the market cap. These large-cap holders have a value of more than ten billion dollars. Thus, they are the big giants when the talk is about the stock market.
3. Belong to the market index
One can spot a Blue Chip Stock on the market index. One can locate them through the DOw Jones industrial average, the Nasdaq 100, and the S&P 500.
4. Payment in dividends
A blue-chip stock doesn't need to make payment in dividends. But it is more than often that a blue-chip makes their payments in tips. The companies initiate these payments from the revenue capital. A company that pays dividends is comparatively mature than other companies in the industry. They are in the stage to stop investing in their growth.
How to invest in blue-chip Companies?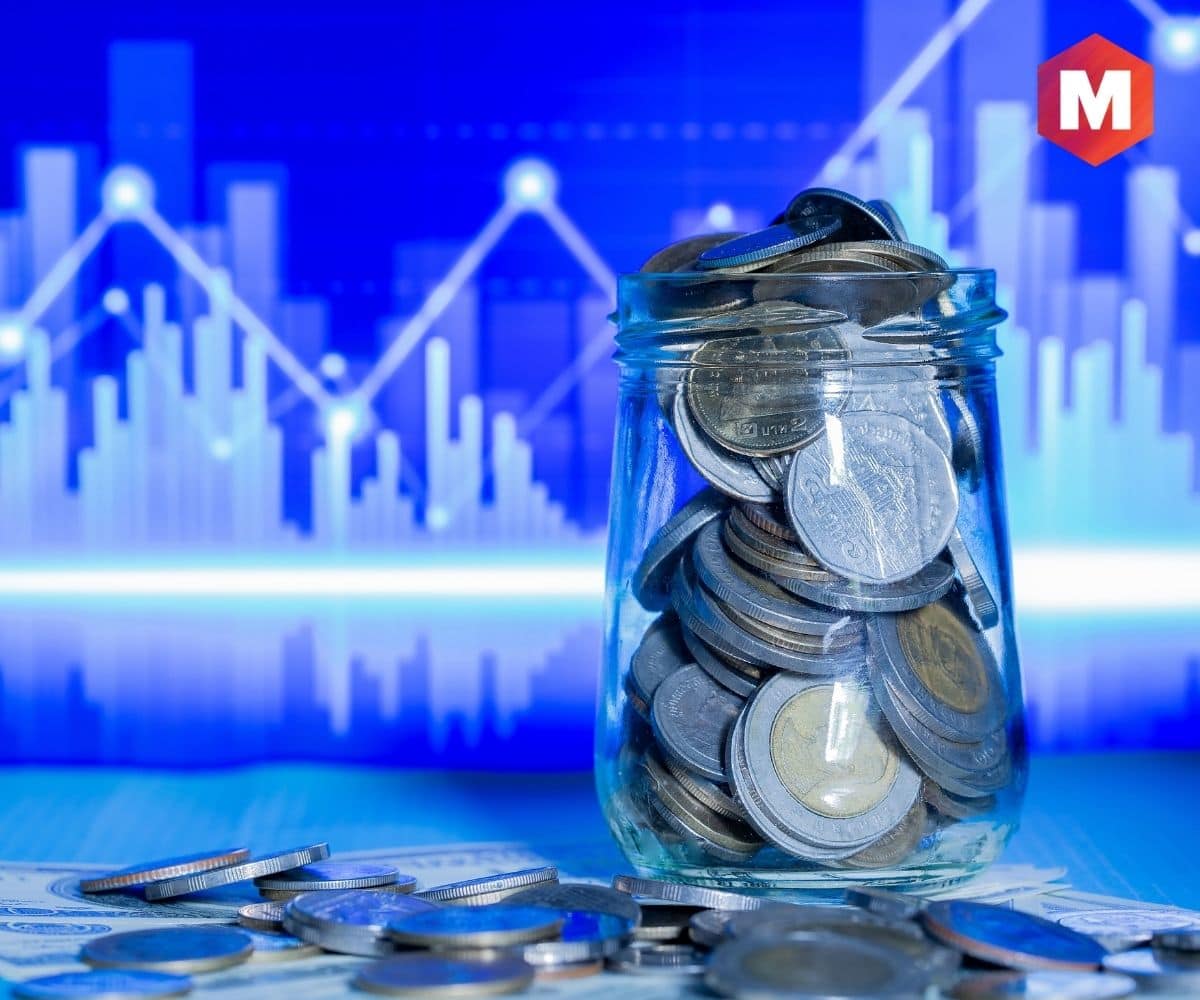 Investors can find out the best-suited blue-chip stocks on the different stock exchanges such as Dow Jones Industrial Average, NASDAQ, Standard & Poor's (S&P) 500, etc.
At NASDAQ, you can easily find FANG stocks (Facebook, Amazon, Netflix, and Google/Alphabet) that are considered one of the most popular ones amongst top-performing blue stock companies. You might also find international blue-chip stocks on foreign indexes like the FTSE index in the United Kingdom and the TSX-60 index (Canada).
Paying proper attention as you do with other investments is also important here. All the investments come up with in-built risks, however, blue-chips are less volatile compared to other stocks that make them highly attractive. Few things to keep in mind while investing in blue-chip companies are-
1. Learn About Blue Chip Stocks and Their Safety
The Blue Chip stock are indeed companies that have paved its way to reaching the peak. They have outgrown several hurdles.
But one must also consider the difficulties they have to face during the time of stress. Thus, despite all their success, they may also encounter various issues in their way of growth for example bankruptcies of Lehman Brothers and General Motors.
Therefore, it is crucial to understand that a Blue Chip Stocks company may also face rough roads. There can also be a rupture in their safety.
2. Blue Chip Company as part of Large Portfolios
A Blue Chip Stock is considerably the best fit as key holding in a larger portfolio but it should never be the entire portfolio. A company is only successful when it opts for a diversified portfolio and there is a collaboration of cash and bonds.
An investor shall never refuse to wear the small caps or the mid-caps while investing in a blue-chip stock. Younger investors can meet the risks that come with investing a greater percentage of their portfolios in stocks like a blue-chip.
On the other hand, the older investors shall shift their focus on the preservation of capital. They shall also look for substantial investments in cash and bonds.
Why Shall One Invest In Blue Chip Companies?
One can climb the ladder of success only when they have diversification in their portfolio. No company can reach the top with continuity in one type of stock. Thus, one needs to distribute their funds to various companies.
It means that one shall invest in big, small, and medium-sized companies. Also, it is advisable to invest in companies from different industry backgrounds. Apart from that, you shall also remember to choose companies that belong to various geographical locations.
One can often find a blue-chip stock among the older investors. Also, the investors that are adverse of any risk invest in blue-chip stocks. It does not mean these investors are immune to reverse market conditions. On the contrary, they have a history of encountering various hurdles in the past.
Blue Chip Stocks are famous among older investors because it is a source of income after retirement. Also, dividends that the blue-chip pay are stable, and people can rely on them.
People who invest in blue-chip stocks are among the most advantageous ones. They tend to earn a sturdy and stable income. These stocks are best for people who are approaching their retirements. Also, these stocks show a higher rate of growth.
Despite the prolonged time it takes to grow, it holds a stronger ground that many stocks fail to achieve. The companies that believe in security and have come across all the trying times are called the Blue Chip Stocks.
The investors and the shareholders of these stocks are loyal and have stood by the companies through thicks and thins. They have seen the downfall and still had the belief.
These stocks are best for young investors who are busy with their lifestyles. Also, people who find it difficult to research individual funds can invest in blue-chip stocks. Apart from that, a successful portfolio has everything included in it. It is the same for the Blue Chip Stocks.
Examples of Top Blue Chip Companies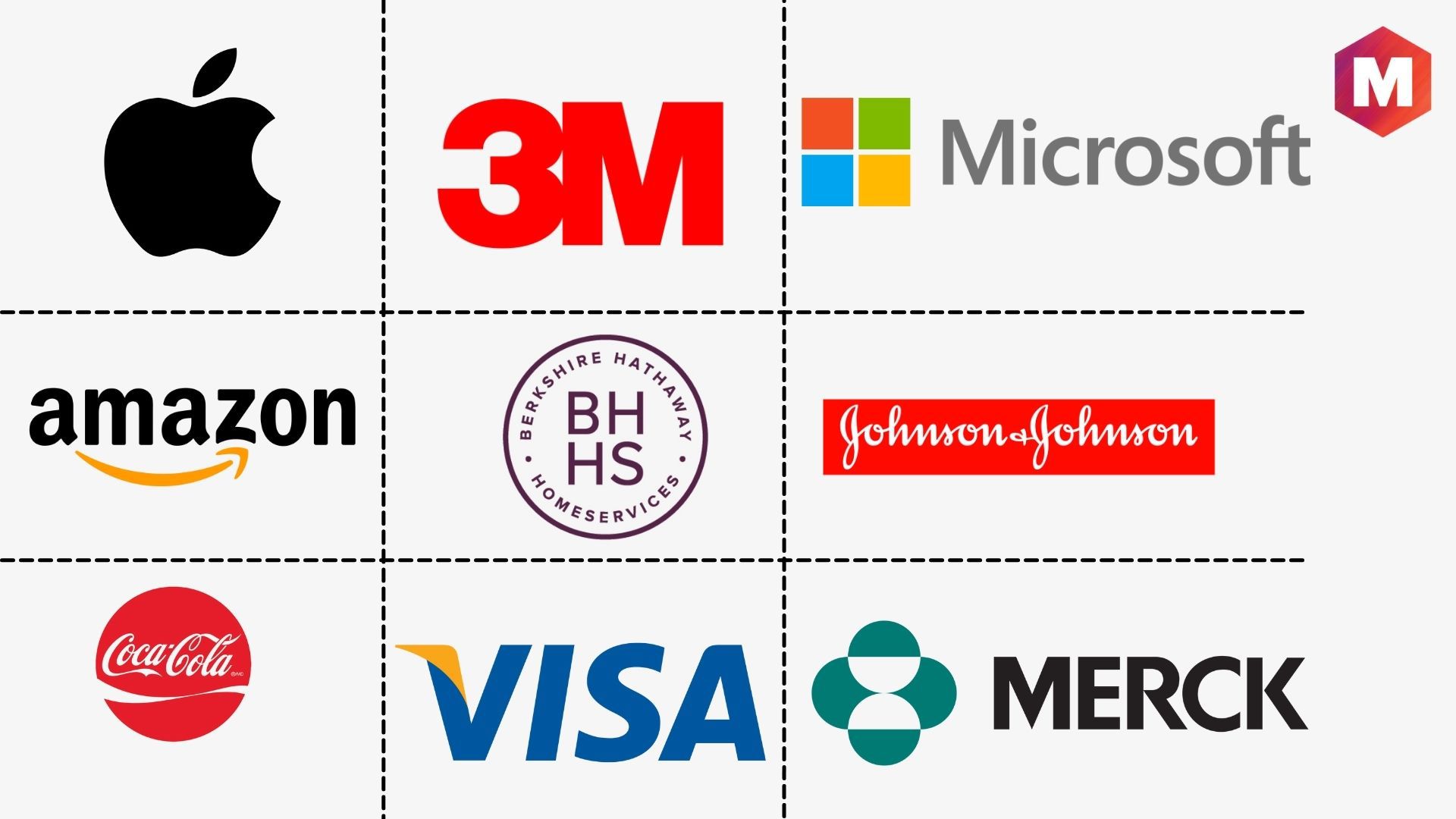 One may readily recognize top blue-chip stocks because they belong to the homeland. Here you will find a list of some of the best blue-chip stocks
1. Apple (AAPL)
Market cap: $1.27 trillion
Founded in 1976
2. Amazon (AMZN)
Market cap: $1.07 trillion
Founded in 1994
3. Coca-Cola (KO)
Market cap: $237 billion
Founded in 1892
4. 3M (MMM)
Market cap: $88 billion
Founded in 1902
5. Berkshire Hathaway (BRK.B)
Market cap: $505 billion
Founded in 1839
6. Visa (V)
Market cap: $409 billion
Founded in 1958
7. Microsoft (MSFT)
Market cap: $1.3 trillion
Founded in 1975
8. Johnson & Johnson (JNJ)
Market cap: $374 billion
Founded in 1886
9. Merck (MRK)
Market cap: $374 billion
Founded in 1886
Benefits of Investing In A Blue Chip Stock
The best kind of wise investment that one can probably do in their life is investing in a Blue Chip Stock. All the young and new investors are known for these types of investments. They are familiar with blue-chip stocks. It is a unique way to become comfortable with a company by finding it friendly. Also, one can become the partial owner of a business that they possibly know.
On the other hand, the prolonged investors have seen the downfall and the rising to the peak after a long pause. They are the witness to the pavement of these blue-chip stocks. They have witnessed the ever-growing companies go through it all and still holding sturdy ground in the everyday changing industry background.
1. Offers diversification
People find it satisfactory to invest in mutual funds and exchange-traded funds. These funds often provide security to the blue-chip stocks. Many blue-chip companies often provide a comparatively more straightforward path to get exposure to diversified stocks of higher quality.
These stocks are less volatile than single stocks. Also, it is one of the best investments for people who are about to retire. Apart from that, people who are already in their retirement can readily invest in these stocks for a rich source of income.
It is also beneficial for young investors who do not have time to research individual stocks. Also, they can enjoy the benefits from diversified stocks in a blue-chip stock.
Blue-chip stocks are the best for conservative investors. It is because these stocks provide reliability and stability. Also, one can never compare the ability of a blue-chip stock with any other company during a trying time.
The investors who invest in a blue-chip stock are comparatively more confident about their prospects even during tough situations. It is not a familiar thing for a smaller business. These giant companies often pay in dividends. Thus, they have gained a successful place among the top leaders in the market.
2. A perfectly balanced portfolio
Blue Chip Stocks are among those who have the perfect balance in their portfolios. People who want to grow to the maximum level shall invest in these blue-chip stocks.
Here, you will find different market capitalization with small, mid, and large-cap stocks. It is because blue-chip stocks invest in different sizes of the industry and believe in diversity.
The new investors often tend to invest in small-cap stocks. This makes them the prospects of future blue-chip stocks. Every investor doesn't need to invest in a blue-chip stock. It is because the viewpoints and the ideology varies from a person to another. However, it is transparent that investors who invest in blue-chip stocks tend to gain more than others in the market.
People who want to protect and have security for their money tend to invest more in blue-chip stocks. They find it reliable and trustworthy. Also, safety comes first to them, unlike other investments where one may encounter safety issues.
3. Less volatile and immovability in the price
Blue Chip Stocks are well-known for their immovability in the price of the stock market. They have stable ground when it comes to pricing. It does not mean these stocks cannot grow.
Also, these stocks are less volatile than all the other stocks in the market. Apart from that, blue-chip stocks have a better option for the price ratio. This way, these stocks attract investors who believe in buying and holding stocks for growth. Also, this helps in increasing the value of the stocks.
Blue Chip Stocks may not show possible growth in the industry of small-cap and mid-level cap. But people who tend to invest for stability and a high degree of certainty can readily invest in these stocks. It may take a prolonged time for these stocks to grow and add value. On the other hand, these stocks hold sturdy ground during the time of downfalls in the market.
Blue Chip Stock alternative: Blue-chip funds
Building a portfolio out of blue chips stocks and enjoying rising dividends takes time and effort.
Therefore, it would be good to opt for low-cost index funds or exchange-traded funds, as they incorporate a curated collection of investments to let you buy a large selection of stocks in a single transaction.
The process is convenient and offers you instant diversification.
You need to understand that blue-chip stocks are generally comprised of large market caps, and therefore, starting with a large-cap index fund or ETF will be useful in getting exposure to these companies and guarantee future performance growth.
Conclusion!
Blue-chip companies have a diversified stock base. They believe in keeping small-cap and mid-cap stocks and help the young investors grow with them. They show the path to future investors. Also, they lead the stock market from the forefront. This way, they become the inspiration for many investors.
People often tend to invest in individual funds. But it becomes difficult in the long run to keep track of them. The Blue Chip Stocks have you all covered. It provides security like no other.
Here, you can find various industries that belong to different geographical locations. This way, it does justice to the term diversification. Not only that, they have an experience of years. Thus, people can rely on them without worry. People trust them even if the market tends to fluctuate. It is because of their success and stability in the pricing. People can also have stable earning for the long term.
The big market giants of respective industries are part of the blue-chip stocks. It is because of their sturdiness and firm belief to have and offer dependable earnings. Also, their capability of standing up proves it all. Apart from that, these stocks have huge turnovers and dividend payouts. Thus, it is always fruitful to invest in a blue-chip stock.