Many people using blogging for passive income. Passive income is something for which you don't have to work regularly but you can earn from it constantly. Through passive income, you can earn even while you sleep. For passive income, you don't have to trade your time for money like in a traditional 9 to 5 job.
For many, it is a dream lifestyle of earning only through passive income to have the freedom of quitting the main job and living like a millionaire. Now, nothing is totally passive as you will have to work initially for whatever you will start and then you may have to work not regularly but occasionally. But keep one thing in mind that once you will start with something only then you will realize how most of the ways of making money methods of the Internet are truly Not passive.
Blogging is one of the best ways of earning some extra money. The process is simple – you help your readers by solving their problems and then you monetize your blog using ads, affiliate or through many other monetization methods available.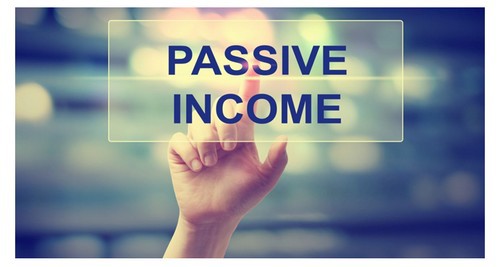 How to use Blogging for Passive Income?
Now, passive income is not that easy with blogging. More than 80% of blogs don't even make $100. You will have to post regularly, promote your content and build your community. But once you have set up your blog and have everything in place, you can choose how many hours you will put into your blog and you can even outsource all the work if you want. If you don't have any time then getting the work done with the help of freelancers is a good idea.
Even if you can work for 20 to 30 hours per week, you can get yourself a nice monthly passive income. And if you are going to start a blog for passive income then it will be better for you if you start your blog on a topic which you like and on which you can work without getting bored.
Top Income Streams for Bloggers are :
 1) Advertising :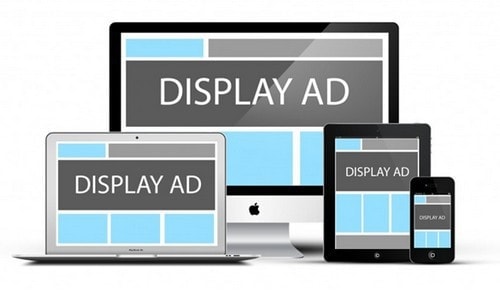 This method is used by both new and established bloggers. You just have to put some advertisements on your blog and then your blog traffic will do the work for you. Whenever a visitor will click on your ad, you will earn some amount. Google AdSense is a free service by Google that helps publishers to monetize their blog content. But to earn from this method you will need the good amount of traffic else you earnings will be very less.
Start a blog on any topic you like or on a topic you want to learn and publish some articles. Then apply for the approval of Google AdSense and once you get approved, place the ads on your blog and the money will start coming into your AdSense account. If you have a blog with the very large audience then you can get direct advertisers and this is more reliable then advertising through platforms such as AdSense. Indirect advertising, you will get a fixed amount every month even if your traffic fluctuates. But if you are just starting your blog, then you will have to work with AdSense and similar platforms to monetize your blog.
2) Affiliate Marketing :
This is one of the best ways of earning online. You can use affiliate marketing to create a steady flow of passive income. The best thing about affiliate marketing is that you can start with it even if you don't have any significant traffic. All you need is a little-targeted traffic to start your earnings.
Now, there are many different affiliate programs available such as Amazon affiliate network. You can sign up for it for free and start placing your affiliate links in your blog content. But to use affiliate links you must promote some products also on your blog. You can either write product review articles or you can place your affiliate links in other articles as well wherever you think it will help the user. For every purchase made using your link, you will earn a commission between 2% and 50% as decided by your affiliate network. Amazon has commissions ranging from 4% to even 10% for some product categories.
Always promote products which you think are good and focus on building your audience. Disclose in every article if the mentioned links in the post are affiliate links.
3) Sell eBooks :
This is also a good option for passive income. In this, you can create and publish an eBook on the topic related to your blog and then sell it to your blog audience. You can even compile all your best blog posts and put together an eBook to sell. You can either sell your eBook on your own website or you can use other platforms to sell your eBook such as Amazon. Now, people will only buy something from you if they trust you so focus on that first.
Fix a reasonable price for your eBook and don't expect too much if you are not an established blogger. Offer discounts and push your eBook to your mailing list first to see if they like it or not. You can also give out some copies for free and get feedback in return to further improve your eBook and show some testimonials.
4) Sell courses :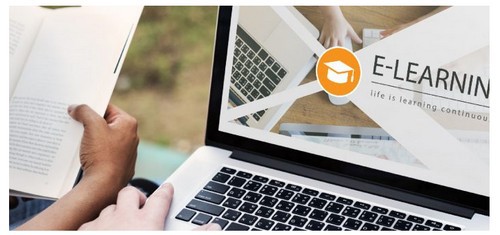 You can create a course on any topic you like. There are a number of ways to create courses such as using videos, slides, PDFs etc. You can then sell the course on your website or use sites like Udemy. Create small online courses first and test your idea in the market. Get feedback and improve constantly.
With eBooks and courses, you will have to work for only one time and you can resell your course as long as your topic is not obsolete. You can also update your courses yearly and increase the price as well.
Conclusion
Many bloggers are successfully earning a very good amount from blogging but it is something which is not fully passive. You will have to put some time into blogging weekly or monthly to keep your blog updated. But if you do the work consistently and properly, you can earn a decent amount without putting in too much time of yours.
If you liked this article, we bet that you will love the Marketing91 Academy, which provides you free access to 10+ marketing courses and 100s of Case studies.