While the internet has sounded the death knell for a number of traditional professions, it has spawned a number of offbeat professions, of which blogging was the first. Although being a blogger is the oldest internet based profession, it is still considered very unsafe to become a full-time blogger rather than having a "proper job".
But you can still make it big as a blogger and earn just as much – if not more – as you would working a regular job. If you are wondering how to make that true for yourself, then we got you covered with your steps to take up blogging as a full-time career.
1) Have Confidence :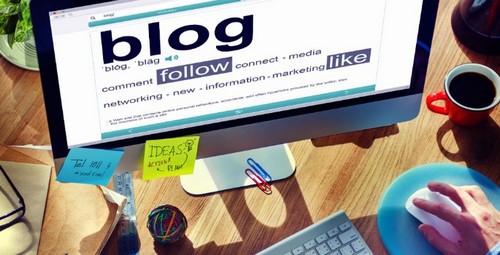 Success is not possible without the drive to do something different and the courage to forge your own path in a world of people who prefer the well-trodden path. The first thing you need to do if you want to make blogging your full-time career is come out of your shell and comfort zone. Have the courage to accept failure and rejection and the inspiration to keep trying until the winning formula clicks.
2) Test the Waters :
While you may be motivated to be a full-time blogger, you need to understand that blogging is not meant for everyone, just like everyone who wants to be a doctor cannot become one. Fortunately for you, you do not need to spend a ton of cash to understand that this profession is not the one for you.
Blogging is one of the most risk-free professions to try out, where you do not lose anything other than your time if you fail. You can always decide that you are not cut out for it and go back to your regular job or you can blog part-time at first, along with your regular job.
3) Specialise :
We can't stress enough on this one. No one likes a Jack of all trades and that makes sense since you can't be good at everything at once and if you are not good at what you do, you are not providing anything of value to your readers. So why should they read your blog?
Specialisation builds trust and expertise in a particular field that shows in your posts and articles and that helps you to carve out your own niche readership as people will trust you to provide honest, relevant and expert content. So, right when you are finding your feet as a blogger, find your niche and stick to it.
4) Monetise Your Blog :
This is the main concern that prevents many talented individuals from becoming full-time bloggers. They have no idea how to monetize their blogs – should they go the advertisement route? Or should they publish affiliate marketing links? How much traffic do they need? Too many questions, too few answers!
We suggest you take it one step at a time. All the marketing techniques in the world will fail if you do not have a loyal readership. You can gauge the loyalty of your audience by the number of page visits or post visits you get. This will give you ideas about the content your readers enjoy more (post visits) and how to keep them interested and be coming back for more. As soon as you have a sizeable figure of site visits that keeps more or less consistent (about 1,00,000 every month), then you can figure your monetization methods.
After you develop a loyal audience, it really does not matter which monetization channel you choose as they will now respond to all and any techniques you apply. However, we advise taking the advertisement route as this nit any direct participation from the audience and they will see the ads as soon as they load your blog. Just remember not to place the ads in annoying and obtrusive manners as they tend to disrupt the user experience. Remember, your readers are there to read your articles, not to see ads.
5) Talk to your Family :
Giving up your job to be a full-time blogger is a big decision and it affects not only you but also the people who are close to you, such as your family members. Thus, it is better to talk your decision over with them before you plunge in. We are not asking you to change your decision or to kill your passion based on what others say, but you have to understand that your success or failure affects them just as much as you and that they are only people in this world who want that is the best for you in an unconditional manner. So, We think that before taking such a leap,  the least you can do is hear out their opinions and suggestions.
6) Have a Plan :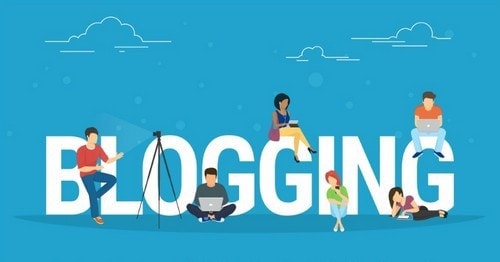 Draw a plan about how to grow and popularise your blog over the next couple of years. There are many things will learn on the job, but you will never be able to decide on and follow a consistent path for growth if you do not have a well thought out plan.
You need to decide which social media outlet to use and how to use it, what niche you are going to specialize in and how you plan to maintain the interest of your present readership while attracting others to visit your blog, You need to have a roadmap to begin and it will help you immensely. As you progress as a blogger, this roadmap will be modified from time to time, but the original roadmap will get you started.
7) Realistic Expectations:
By now you know that blogging is not all about how well you can write or how many commands you have over the language. It is also about hard work, it is about marketing your blog, and most of all it is about building a business about conveying your in-depth understanding of a niche or a particular area. All this needs time and patience. Rome was not built in a day. So remember to have realistic expectations about the growth of your blog. Don't expect to be an overnight success and don't give up just because your ambition runs faster than reality.
If you liked this article, we bet that you will love the Marketing91 Academy, which provides you free access to 10+ marketing courses and 100s of Case studies.