So, by now you have learned almost all the basics of blogging. But, would it suffice you for setting up a business? Can you take up Blogging as a source of income? In other words, opting for blogging as a business can be advised? Well, we would definitely. But, you will need to be consistent with your efforts and have a good deal of marketing knowledge. How is it possible to dive into the field of blogging and make it a good source of income? Let us explore the concept in detail.
Can you go for blogging as a Business?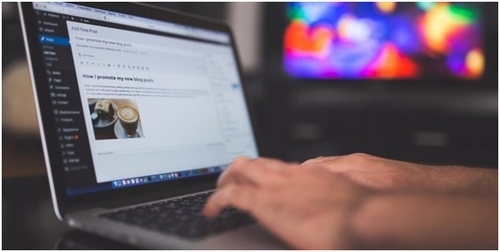 Yes, you can. But remember one thing – Blogging is not just about creating good content, publishing it and sharing it across social media. There is much more than that which goes into how you run a blog.
Most of the full-time bloggers will vouch by that statement. It is indeed hard to live by the income you get through blogging. What do we mean here is if you are dependent on the income of the Google Adsense revenue alone, it may not be something feasible enough unless you hit very high traffic.
You need to have the right kind of business acumen for taking the right kind of decisions. There are multiple things that go into the blogging arena and some of the areas you need to take care of are mentioned below:
In any case, it may not be a good idea to start blogging as a business right from the beginning unless you already have a well laid out plan. Keep your 9 to 5 job or whatever that you are doing right now and give some time to your blog to become profitable. Once you achieve that status, there should be no need to look back. However, consistency and perseverance cannot be substituted, and you need to be consistent and work hard.
The Pros and Cons of Blogging as a Business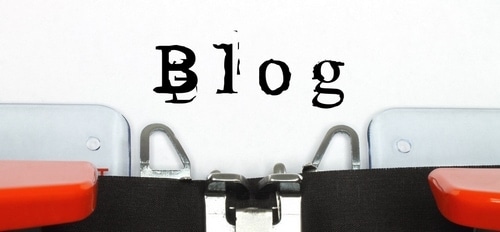 If you are planning to diversify blogging as a business, do remember that there are several advantages and disadvantages that come with it. Having a clear understanding of the concepts and having a good plan to counter the ills should go a long way in helping you achieve the best.
The Pros of Blogging as a Business
First of all, let us check out a few Pros of blogging as a business. Make it a point to take advantage of these factors to succeed in your blogging business.
Starting a blog and running it is extremely easy and simple. What makes it even more interesting is the fact that you no longer need to have any kind of knowledge in coding or allied areas. Of course, that was criteria in the days gone by, but now most of the bloggers use readymade templates, themes, and content management systems.
Blogging is just like starting any other business that we are used to. Of course, some people may start it as a hobby but may later choose to monetize it and turn it into their full-time business. In any case, for most of us – starting a blog is a means of making use of it as a full-time or part-time business.
Flexibility associated with blogging is what we would consider a huge advantage. The advantage of working from home and having your time schedule can indeed work in your favor. This would translate into excellent freedom as blogging gives you an opportunity to work practically from anywhere – including while you are traveling or on vacation. For most of us, that would be a huge advantage.
You can achieve an excellent reach with blogging. If you can manage coming up with useful, informative and entertaining content on your blog, you can expect a great reach. If you can manage to attract a loyal audience, they will recommend you to their friends, and this will result in your further growth. You may not be able to achieve this rate of growth and far reach with any other business.
The Cons of Blogging as a Business
Well, if you are feeling overwhelmed with what we have discussed above with respect to the advantages of blogging as a business, there is something that would make you neutral as well! While the benefits of blogging can take you all the way to cloud nine, there are a few disadvantages as well that you need to take care of. Obviously, we are not making an attempt to disappoint or discourage you, but at the same time, we don't not want to you to stay oblivious to the issues that may come your way.
Blogging as a business would need a huge degree of commitment. It is definitely not a 9 to 5 job where you can just delegate the work to your subordinates and expect it to work. You need to keep updating your content regularly. This calls for a great deal of commitment and consistency on your part.
You need to be patient enough to achieve the best results. The returns will not be available instantly. Make sure you are ready to dedicate enough of time. Indulging in creating content once in a month or so will never work.
You need to have enough knowledge of SEO. Though you need no special training in coding and other technical aspects. But, not understanding an abstract concept like SEO can be a huge drawback. Blogging expects you to learn SEO and master it well enough if you want to achieve success. It isn't only about keywords and sharing your content on the social profile. SEO is a huge science in itself and mastering it can be a real pain in the neck.
If you are looking at it as a scheme so that you can take rest and keep earning money, it isn't definitely one of those. If you are comparing with the income figures of other bloggers and want to emulate them, well and good. But it doesn't come that easy and involves hard work. You will not be able to make that much money in the first couple of months. It can even take a period of six months to one year to get your first pay cheque.
So, should you go full time or not?
Well, it should be a call you need to take, and it should involve a lot of introspection from your side. But make sure you stick to something that takes care of your bills till you begin getting a steady income from blogging. If you have made a final decision, make sure that you not only keep writing and posting content on your website regularly – but also focus on interacting well enough with your customers and clients. Make sure you indulge in multiple areas of monetizing your blog and bringing traffic to your site.
What prompts you to take up blogging as a business? What measures would you suggest as the right option for improving the performance of your blog and make it the perfect full-time business? Share your thoughts with us in the comment section below.