Blogger outreach, also known as blogger relations, is a business that deals with working with the bloggers for creating authentic and genuine content for promoting a service, brand or product.
The companies reach out to bloggers who have a huge following in their particular industry. But, this is a specialized job. The content that is written should be well-written and should influence the readers.
Hence, nowadays, companies prefer professional bloggers. To hire these professional bloggers, companies also outsource through firms that are handling bloggers. This process has come to be known as blogger outreach.
This has become quite a necessity for companies as a medium to advertise their products and professional bloggers help them to influence their readers to a large extent. Another reason is that these professional bloggers have dedicated readers; hence, it is quite beneficial for the companies. In a way, it has become a way of marketing through the social medium.
Different Blogger Outreach Services are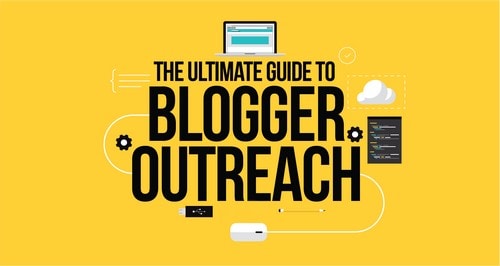 Sponsored posts
Online promotions/giveaways
Product reviews
In person events
Sampling campaigns
Co-branded projects
Podcast and blog sponsorships
Product placement/ content development
Blogger events
Ambassadorships, etc.
Concepts and Explanation of Blogger Outreach
Certain bloggers have established a follower base that is substantial in nature.
Companies contact these bloggers and ask them in particular, to write about their products and/or services in exchange for getting free access to the services and products of that particular company. It is also a paid service.
Few examples where Blogger Outreach is used are Product reviews, Sponsored posts, Services reviews, online promotions and so on.
Let us now understand why you should hire bloggers-
Why hire bloggers for blogger outreach?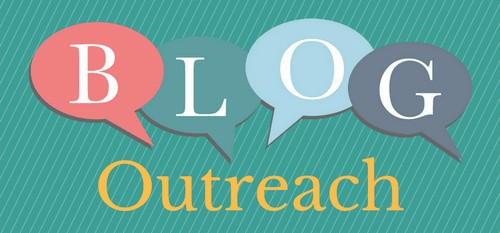 Bloggers enjoy a great audience base that incorporates their readers who wait for their blogs. Hence, bloggers can influence their readers to a great deal and help businesses enjoy better awareness.
Bloggers are trusted by their followers and that is why, companies hire bloggers, so they can use the audience base of bloggers for expanding the reach of brand .
In addition, the whole process is a cost-effective method to have greater visibility for your product or service.
Let us now understand how you can hire the right bloggers for your business-
How to hire the best bloggers?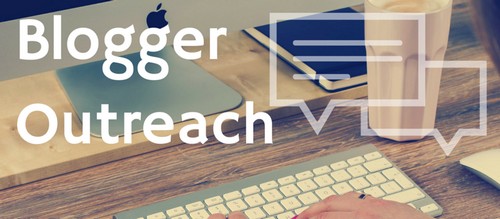 First of all, you need to do a proper check up on the blogger for different key things such as the number of followers, the writing pattern, audience base, site authority, and so on.
Each blogger will have their own requirements in terms of payments. Some may want samples or some money or a few will ask for both. So, the one hiring them should be flexible.
Should have a professional outlook towards the work. Though the companies need them, the blogger should work like proper employees.
Blogger Outreach revolves around a few simple steps and they are mentioned below-
Different Steps involved in Blogger Outreach
Firstly, the marketer needs to understand what kind of audience/ prospective buyers they need
Then, they make their strategy in terms of what has to be promoted
Then, the relevant bloggers are searched for i.e. the bloggers who write about that particular product or service that the marketer wishes to promote
Then, the tie-up happens between the marketer and bloggers on their set terms and conditions
Lastly, the results are analyzed as to whether the campaign was successful or not
There are some of the Blogger Outreach Tools that can help you in the process and let you expand your outreach in the most effective manner possible-
Tools of Blogger Outreach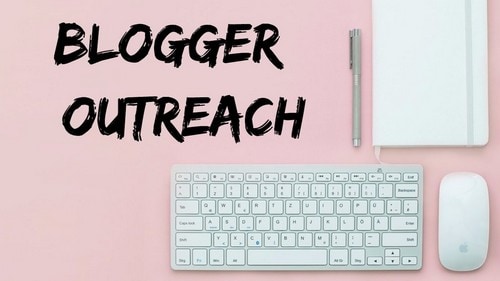 1) Traackr
Traackr has many features like tools for tracking down conversations and many filtering options that help marketers process the outreaching in a result-oriented way.
2) Pitchbox
Some features of the pitch box are that they have an automated follow-up, performance reporting, finding prospective opportunities. They also allow you to manage all the emails through them.
3) ContentMarkerter.io
An important feature of this tool is the connector and the notifier feature. This tool also is able to locate good guest posts. So, using it will assist you in alleviating and automating the process of optimizing the reach of your brand in front of most relevant audiences.
4) Buzzstream
First, the URLs are uploaded. Then, Buzzstream goes through websites collecting data related to contact information, traffic status, etc. that can be used in finding the vibrant community of bloggers.
5) Ninja Outreach
This tool has many great features which include template personalization, tracking data of emails and automatic email outreach. The last feature mentioned enables the user to save a lot of time. Personalization of templates is an exciting feature as each individual message can be personalized.
6) GroupHigh
The most important and perhaps the best feature of the GroupHigh tool is that it has a database of best blogs and bloggers. So, the user has umpteen amount to choose from. They also, help in managing the progress of the particular campaign.
Now the time has come to delve into some of the notable advantages of Blogger Outreach-
Key Advantages of Blogger Outreach
Few of the  advantages of Blogger Outreach are listed below:
1) Targeting Customers
It is one of the best ways that one can connect with the target customers. By promoting the contents through the bloggers, the company increases advertising of their products and services.
2) Cost Effective Brand Building
It is affordable and is a cost-effective technique of brand building that gives the marketers the fan following along with reasonable costing.
3) Reach to the Wider Audience Base
It has the power of reaching up to a wider range of audiences with less effort. When these readers come to your website, they can register for the newsletters of your products. Hence, the company gets a new database.
4) Easy SEO Tracking & Backlinks
It's possible for easier tracking of SEO metrics. It is a good way for acquiring backlinks i.e. online references that will link back to your website.
5) Good Ranking in Search Engine
It improves the ranking of the website in the search engine. When the link is clicked which leads to the website, the search engine determines that that website is secure and trusted by people, hence increasing the ranking.
6) Increase in Social Share
There is an increase in the volume of social share. If the reader of the blog shares the details of the blog to his contacts, there is an increase in your prospective buyer's list.
7) More Traffic
Clicking on the link written on a blog knows as the referral link will bring traffic to your website. Even though the reader might not want to purchase the product or service at that time but he has got the information that such a product/service and might refer the website to his contacts who might need the service.
Later on, also, the reader might definitely come back to the website when the demand for that product/service arises for him or her.
8) Contextual Links
It helps generate genuine contextual links (hyperlinks in a new blog post that link to content already published on your website). These links augment the experience of the user. By use of blogger outreach, the marketer can generate these contextual links which in the future improves the sites ranking on various search engines.
9) New way of Promotion
The marketer gets a new platform to advertise and probably a new group of potential buyers. There is continuity too, as these probable customers are dedicated readers of the blogger.
10) Easy Estimation
It can be estimated whether a campaign was successful or not. This is simple as the blogger's post and various comments on it can be tracked and studied and analyzed. If a link is provided to the website of the company, then the number of visitors through that blogger's write up can be calculated.
In addition, there are some disadvantages of Blogger Outreach. So, let us have a look on those here-
Disadvantages of Blogger Outreach
Poorly written content can hard the reputation of the brand.
Inconsistently written posts will again be harmful to the company.
Wrong description of the product or service will bring a bad name to the company.
The risks pertaining to when less number of people view that particular post
Some bloggers take time to write up their contents.
How to choose a Blogger for your blogger outreach?
Blogger outreach identifies bloggers through various mediums.
They go through the thousands of blogs, topic-wise depending on your product or service. They connect with the blogger and set the deal with them.
The complete campaign strategy is made by the blogger outreach service provider. A good campaign strategist can ultimately make a great difference to your business.
Here, you need to understand that Blogger Outreach is best suited for small businesses.
It's not always easy to find an influential blogger in your area.
So, it is always preferable to take the services of professionals. For example, if travel-related companies need to advertise or promote its products like certain travel deals or discounts, then the bloggers selected should have blogs related to travel. In same way, a hotel service provider will look for bloggers who write about different hotels around various destinations.
While hiring blogger for outreach, it is important to avoid some of the mistakes given below-
Mistakes you need to avoid while Hiring Bloggers
Though, the practice of hiring bloggers has become a trend, but, at certain times, some blunders or slip-ups happen which should be taken care of.  Few of them are mentioned below:
At times, certain marketers do not share all the relevant details to the blogger. As a result, the blogger writes with incomplete information about the product or the service. Later, when the blogger realizes the truth, he might stop working with that marketer. So, it is always advisable to the marketer to give the full information to the blogger.
Proper research is not done at times by the blogger, so care should be taken that the proper work is done before the article is finalized. Also, it should be checked at the marketer's end before the post becomes public.
Some bloggers do not pre-decided texts to write. So, the marketer should respect such views of those bloggers. Deliver what you have promised to the blogger in terms of payment.
 In Conclusion…
Though, with both advantages and disadvantages, blogger's outreach is the trend of the day.
Small business or newly established businesses benefit from it. After all, brand awareness is the first step of acquiring sales and bloggers outreach really helps out. Also, it's a known fact that consumers conduct proper research mostly before they buy the product they want to.
Reading the posts of bloggers also forms part of the research for a large number of consumers. Hence, bloggers outreach has become an influential marketing tool in today's world. Lastly, the trust between the marketer and blogger is important.
So, how are you planning to use the services, power and credibility of bloggers to promote your brand and optimize the relevant reach? Share your views in the comments below.
If you liked this article, we bet that you will love the Marketing91 Academy, which provides you free access to 10+ marketing courses and 100s of Case studies.