Want to make your WordPress website Search Engine & User-Friendly then WordPress Plugins are inevitable for you. WordPress plugins offer endless possibilities and functionalities to your site.
Different functions like responsiveness, security, SEO compatibility, speed, etc. are essential for offering a website the outcome that you expect. You cannot just bear to disregard all the features on your website.
WordPress plugins perform all these tasks for you. The official repository of WordPress plugin incorporates more than 47,000 plugins for you. That implies you can easily find plugins for relatively all kinds of features and functionalities you require to have in your site.
What's more, you can also find the different plugins for the same kinds of functionalities like adding form, increasing site speed or creating landing pages, and so on. In all such cases, you should simply choose a WordPress Plugin that suits your task.
Table of Contents:
WordPress Plugins: The Definition
Free Vs. Paid WordPress Plugins
Yoast SEO
W3 Total Cache
All in One Schema.org Rich Snippets
Imagify
iThemes Security
UpdraftPlus
All in One SEO Plugin (AIO SEO)
WP-Touch
Google Analytics for WordPress by MonsterInsights
WooCommerce
Contact Form7
WordPress Plugins Overview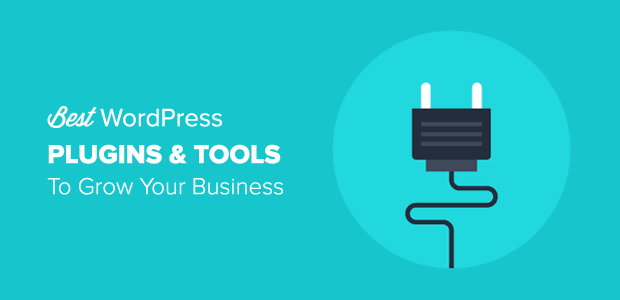 Plugins in WordPress include programming that can be embedded in your site to broaden and extend the usefulness, performance, and power of your WordPress site.
Though WordPress is a powerful CMS to create a website, it is not powerful enough to offer best in class site with endless features without the help of plugins.
Wordpress plugins offer all those features that you need to make your website top-notch, user-friendly, search-engine friendly, and business-driven.
Two types of Plugins are available for you –
1) Free WordPress Plugins
2) Paid WordPress Plugins
There can be a little confusion while deciding between Free and Paid WordPress Plugins, so let us understand that-
Free Vs. Paid WordPress Plugins
With paid plugins, you get the full-time support that can rescue you in your time of misfortune. They will be keeping up the security and functionality of plugins by making them flawless for you.
However, most of the free plugins also work fantastically, however now and again code of one plugin can hinder another plugin, and in all such cases, the plugin support team would be of great benefit for you that you receive from paid plugins.
Let us now dive deep into some of the most useful and popular plugins for you-
Best WordPress Plugins
1) Yoast SEO

Yoast SEO will satiate all your quest to offer SEO Compatibility to your site. This is one of the best SEO Plugins for WordPress sites
This will guide you create SEO Compatible content and associated setting that help you in improving the search ranking of your site. Its premium version offers News SEO, Local SEO, Video SEO, and WooCommerce SEO extensions
You will be able to make your site posts Search Engine as well as User-Friendly by using Yoast SEO. It offers title and meta description templating features for the better online presence of your site in SERPs
It offers the top-notch XML Sitemap functionality, plus, you will have absolute authority over your site breadcrumbs
2) W3 Total Cache

Again a handy WordPress plugin that you need to include in your WordPress site. This will empower your site by decreasing the page load time
W3 Total Cache will ensure the page load time under 1 second for your site. It is going to increase your site speed in Google Page Speed Insights and GTmetrix sorts of tools
It increases site performance and decreases download time with the help of CDN integration sorts of features
3) All in One Schema.org Rich Snippets

If you want to boost CTR of your site, then this is one of the best WordPress Plugins for you
It will let you add rich snippets that cause you to emerge as an industry leader by including "additional data" such as Image, Review Stars, Special Occasions and other significant information
WP Rich Snippets Plugin can also help you do the same thing. This is very useful in enhancing the Click Through Rate and Relevant Traffic of your site
It is quite effective in providing precise information to search engines to get displayed on the Search Result Snippets
4) Imagify

This plugin is useful in speeding up your site with a lighter. However, in the process, the image quality will always be intact. This is known as one of the most popular image compression tools for WordPress sites
Imagify is compatible with WooCommerce and NextGen Gallery. This is a bulk optimizer that can easily optimize all your images simultaneously
It also offers the backup option, so if you change your mind in the future, you can restore the image to its original size
5) iThemes Security

This one is one of the best WordPress Security Plugins for you that offer more than 30 ways to secure your website made in WordPress
iThemes Security is highly useful in fixing common security holes, empowering user credentials and impeding automated attacks
It offers two-factor authentication, and you can utilize mobile apps like Authy or Google Authentication for generating a security code
 6) UpdraftPlus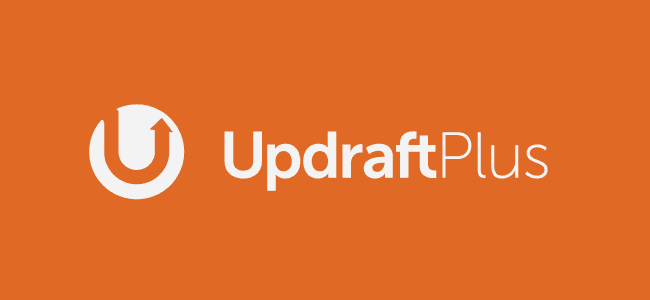 This is one of the best-rated WordPress Plugins for backups and restoration. If you want to simplify the process of managing backups, UpdraftPlus is the best option for you
It gives you a chance to channelize backups manually or in an automated fashion. Rated as number 1 scheduled backup plugin, UpdraftPlus enjoys 1+ million active installations
You can use it to back up into the cloud directly to Dropbox, Amazon S3, Google Drive, Microsoft OneDrive, DreamObjects, UpdraftVault, Microsoft Azure, FTP, Rackspace Cloud, Google Cloud Storage, OpenStack Swift, Backblaze B2, WebDAV, SCP, SFTP, and email
7) All in One SEO Plugin (AIO SEO)

If you want to optimize your site for SEO, then this is one of the best WordPress Plugins for you. It is best for beginners, developers and you can also get the advanced features
AIO SEO offers XML Sitemap support, Google AMP support, Google Analytics support along with the assistance for SEO on Custom Post Types
It will automatically notify search engines about your site changes that will help you maintain your good ranking in SERPs
It offers SEO integration for e-Commerce sites, plus it will generate Meta tags automatically. It is also compatible with many other plugins
8) WP-Touch
If you want to enhance the performance of your WordPress site on mobile devices, then this plugin is best for you. It will let your site tagged 'mobile-friendly,' and it will also assist in boosting the mobile search ranking of your site
Its feature sets include Same URL, inclusion & exclusion of pages, keeping of desktop themes that just let the Mobile WordPress get executed in the most immaculate way possible
With the help of WP-Touch, you will get full WordPress Customization support. Since the last 8 years, this one is being rated as the most popular WordPress mobile solution that is offering complete and customizable mobile features to WordPress sites
9) Google Analytics for WordPress by MonsterInsights

No need to hire a developer for adding Google Analytics to WordPress site, as MonsterInsights can perform all the analytics related tasks for you. As one of the most comprehensive Google Analytics Plugins for WordPress, this one is convenient and equally powerful
It will let you see the behavioral preferences of your site visitors, how they find you, how they interact with your site, how much time they spend on your site and other related stats or metrics
MonsterInsights enjoys more than 15 million downloads, and top-rated features behind this popularity are Real-Time Stats, Google Analytics Dashboard, E-commerce Tracking, File Download Tracking, Ads Tracking, Link Tracking, Events Tracking and so on
10) WooCommerce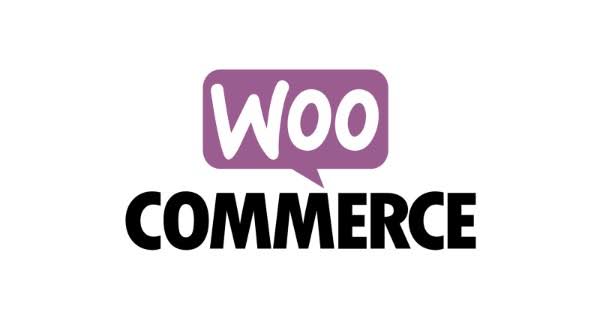 One of the top-rated free eCommerce plugins that will empower your site to sell anything with utmost ease, creativity, and aesthetic appeal is WooCommerce plugin
This plugin is going to offer complete control to the store owners and developers who can enjoy its endless flexibility and accessibility to numerous free and paid WordPress extensions
WooCommerce is behind the channelization of around 30% of online stores, and it can enable your site to sell physical as well as digital goods of any dimensions with utmost convenience
You can use to provide products of different variations and configurations along with the facilities of immediate download to your buyers. You can also use to sell affiliate products and services from your site
It also offers premium extensions that will enable features like memberships, bookings, and subscriptions to your WordPress site
11) Contact Form7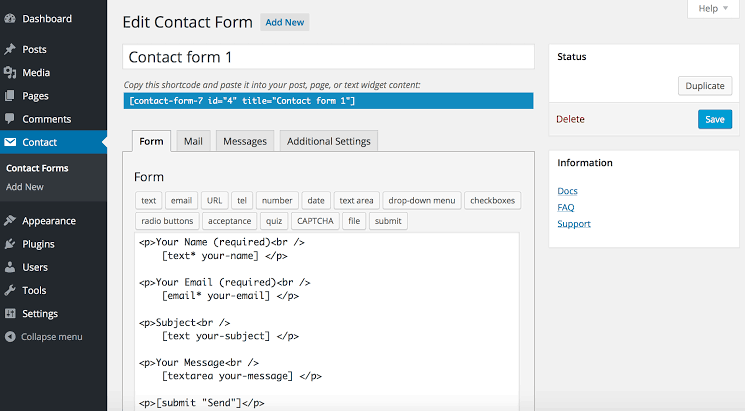 If you want to incorporate multiple contact forms in your WordPress site, then Contact Form7 is one of the best WordPress plugins for you
It also lets you customize the form and the mail content with the utmost ease. With this plugin, you get Ajax Powered Submitting, Akismet Spam Filters, CAPTCHA sorts of amazing features
By default, the Contact Form 7 plugin does not track your users by stealth and it also never attempts to write personal data of any user in the database
It is also not going to send your data to an external server, plus it does not use Cookies. You can also activate features like reCAPTCHA and Akismet in this Plugin.