When you own a WordPress website, it is inevitable for you to understand the significance of WordPress Backup Plugins for your site.
Let us understand this with an example-
You create your website by investing so much time and effort into it.
You put in your best creativity to make it impressive and also make the best of researches to put up something quite interesting. Apart from what you have posted, there are so many other things such as the traffic on the posts, the comments, and many more.
What will happen if one day you find that your website is all gone along with all its data and files? This can be one of the biggest breakdowns of you, depending upon how important it was to you.
So the question may pop up in your head that will it actually happen?
Then, let me tell you that yes, it can happen due to a number of reasons such as the attack of malicious elements, bad hosting, and many others.
This can make your site disappear or simply empty all your details on the site.
Now, what can you do?
When such a thing has already happened, you have nothing left apart from creating the site once again from scratch.
This will take the same amount of effort and time again, and you may not get that response from the traffic now that you got on the old one, yet it depends on your site and its optimization.
But there is another way how you can get everything back exactly how it was. This is possible only when you have got a backup done on your WordPress site.
Getting a backup of the WordPress site helps you in backing up all the essential files and data that are there on the site. You can say, it is all about creating a replica of your site.
If you lose your website, you can have this backup so that you can get back your site once again.
Why do you need to use WordPress Backup Plugins?
It has always been advised today to get such a backup done because malicious activities have increased over the past few years.
Your site always has a risk of getting hacked or influenced.
Hence, one of the smoothest ways that you can have is to get the WordPress backup done with the help of the WordPress Backup Plugins.
There are so many of them available today from which you can choose the right one.
Let us have a look at some of the Best WordPress Backup Plugins for you-
Top-rated WordPress Backup Plugins
Table of Contents
UpdraftPlus
BackupBuddy
VaultPress
BackWPUp
BackUpWordPress
Duplicator
WP Time Capsule
WP-DB-Backup
BoldGrid Backup
Blog Vault
1) UpdraftPlus

If you are looking forward to checking out the best plugins of the year 2019, this is the one that can be surely considered. It has also been known as one of the highest demand plugins because there are more than one million installs of the plugin done so far.
This has a free plugin option that can offer you a number of features such as a manual, as well as scheduled backup, is done. It allows you to take back up of a number of options such as themes, databases, plugins, and so on.
The restoring of the sites with the help of such data is quite easy through this plugin.
It is also packed with other options such as Cloud storing with Amazon S3, DropBox, GoogleDrive, and others.
The free version of the UpdraftPlus is already packed up with so many features that are enough for you. But if you wish to explore more, you can surely have the premium version of the plugin.
2) BackupBuddy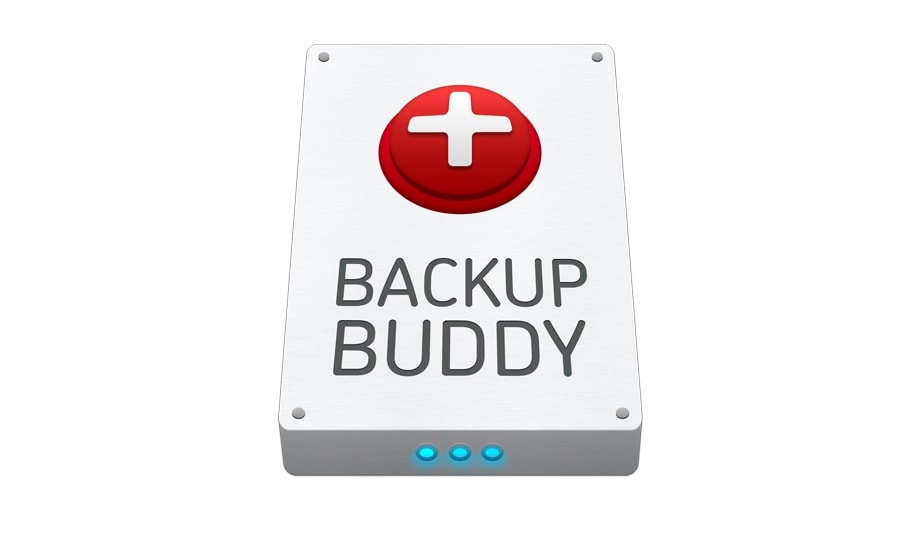 This plugin is there helping out a number of Wordpress websites since the year 2010. It allows you to take back up of almost everything, even your dashboard within a few clicks.
BackupBuddy is excellent in scheduling backups, automatically getting it done, saving the data to a remote place on the computer and also restoring the site conveniently.
It also allows repairing an optimizing of the data backed up. Along with the plugin, the buyers even get Stash Live Storage free up to 1 GB. The storage helps you in backing up all your updated posts.
The best thing is that it works even when you have got your hosting done from a cheap service provider.
3) VaultPress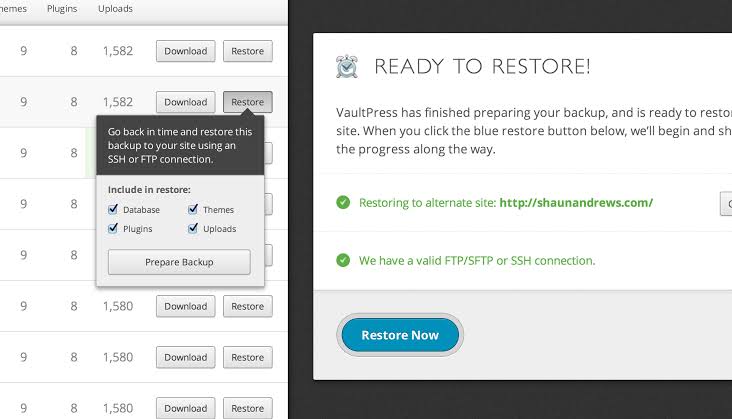 VaultPress can be said to be one of the trusted options because it has been developed by the same team that came up with WordPress.com, Automattic. The plugin offers daily backing of the data and also allows you to have live syncing.
Apart from this, it also scans the site regularly so that you can know about the potential threats available and can treat them before it hampers your site.
To get VaultPress, now you need to install Jetpack, connect your site to Wordpress and then you can get hold of a package that you think will be great for you.
4) BackWPup

This is another one of the best picks that is known to have more than 5 million installs and is one of the high demanding plugins of the year 2019. BackWPup offers backup solutions for Wordpress site and also stores safely at options such as Dropbox.
You can get options such as Amazon Glacier and Amazon Drive when you get the premium version of the plugin.
There are also many other features explored when you get the premium version such as backing up to several destinations, backing up specific file paths, and many others.
5) BackUpWordPress

BackUpWordPress is straightforward to go because it does not need any kind of set up. It can start backing up as soon as you activate it.
All the backups are collected automatically to the file path of /wp-content/backups of your site. The plugin also offers you to change the location of the backups.
In the automatic mode, all the files and data will be saved in the site root itself, and this can be unsafe. This is the reason it is always recommended to change the location and the file path to have a much safer backup done.
The plugin works on both the servers of Windows and Linux. It also offers the feature of excluding the files or data that you do not want to back up.
6) Duplicator

Duplicator is excellent because it helps you to get the backup zipped up and downloaded so that you can save it offline too.
The plugin comes up with a unique feature of cloning the pre-configured site — this way the manual configuring of the themes and other elements is much reduced down.
Thus, you can migrate the pre-configured sites to various locations, without having the requirement of reworking on it.
Similar to many other plugins, Duplicator also makes scheduled backups, stores it in the cloud and also gets you an email notification about it.
7) WP Time Capsule

If you are looking for backing up just the recent files, this is the best plugin option that you can make use of. There are many people who do not wish to back up the entire site.
Whatever you have a backup, you can store it in various site options such as Dropbox, Google Drive, and others.
One of the major benefits of the plugin is that it consumes much lesser resources of the server as it does not create zip files.
You just have to register on account of the plugin to install it and connect it to the cloud app. Now you can start getting your backups done. After getting the backup done, you can schedule for your other recent backups.
8) WP-DB-Backup
Though this plugin does not back up the media files but can be still used if you are searching for an option to backup your database.
The unique feature of the plugin is that it gets a backup of the database and sends it to an email id that you will provide.
This can be an excellent solution for those who are not much interested in backing up the media files. Also, this plugin is for those who have a bit of technical knowledge about manual WordPress backup.
9) BoldGrid Backup

Your quest of finding befitting WordPress Backup Plugins can end up at BoldGrid Backup. It offers automated backup solutions to you.
It will help you restore your site with great ease. You can use its services for moving your site while switching the hosts.
In case of failure of an update, you can use it to roll back your website to the last backup point. So, you will be adeptly safeguarded by this one when update errors occur.
Some of its key features are Easy, Automated Backups along Automated Fault Protection and Easy site migration.
It will also offer Individual File Restorations, More Remote Storage Options, and historical versions.
10) Blog Vault

Its ability to create offsite backup independently on the BlogVault server makes it one of the Best WordPress Backup Plugins for you. Using this one will put zero loads on your site server.
You can use it for creating a daily backup of your WordPress site with the utmost convenience and accuracy. It also enables you to create an infinite number of on-demand backups. You can also opt for its services for restoring your site.
Some of the notable stats about Blog Vault are 10,000+ Web hosts Compatibility along with 450,000+ Sites backed up and counting, 1+ million Successful Website Restorations and personalized support.
It is also known for offering the fastest website recovery within minutes. Website migration will also be absolutely hassle-free for you.
Conclusion
Above are mentioned some of the Best WordPress Backup Plugins that you will come across in the year 2019.
Though the primary work of these plugins is to back up the files and data of Wordpress site, there are also other features too that you can see in a number of them.
So, while you are selecting the best one for you, you can go through the different feature options so that you can know which can be the best one for you and your WordPress site.
Do tell us the WordPress Backup Plugins that you find most useful for your site in the comments below.