When you have an online business and you want to have success for that, then you need to admit that the video marketing statistics will be a great help for you in understanding the whole deal about digital marketing.
There is no doubt about the fact that Digital marketing is one of the biggest things that we have in the world now and video marketing is one of its most powerful parts that widen the reach, generate more leads and optimize conversions.
As we move into the future, there are so many different Video Marketing trends that are coming to life.
So, wouldn't it be a great idea if you could have the important details about each and every single trend that is going on around here?
Video marketing is one of the most powerful mediums that let online marketing campaigns go viral.
So, for the businesses who want to have a solid hold onto everything, it is really important that they understand everything that there is to know about video marketing works.
Well, don't worry as we are always here to help.
With the help of the top video marketing statistics in 2018, you will surely get an idea of each and everything.

Some Important Video Marketing Statistics for You
If you are a business owner in the online world, then these video marketing statistics will really be able to help you out with everything. Make sure that you read it carefully people as it might be of great help.
When it comes to the video marketing statistics, we have got some of the best volume statistics for the video marketing knowledge that you want.
1) There are more than 80% Users On Twitter That Watch Videos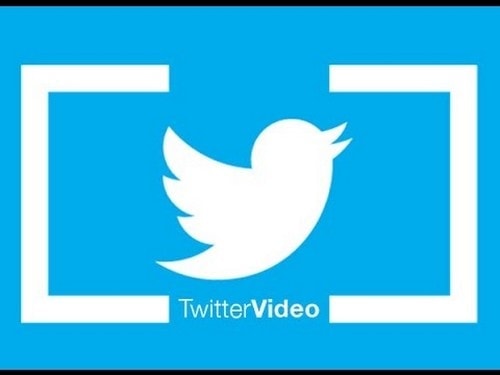 There is no doubt about the fact that Twitter is one of the most popular platforms on the Internet.
So, it would be a good thing to know that about 82% of all the Twitter users always like to watch the content that has videos in them.
You know what that means, right?
The more you invest in videos, the better it will be for the business on Twitter.
2) YouTube Has  A Major Share Of Internet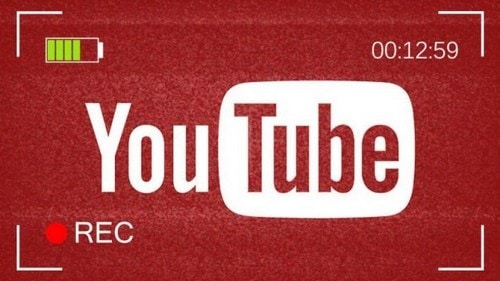 When it comes to video marketing, there is no other platform that can come to YouTube for sure.
So, it might be a little bit of a surprise to you when we tell you that YouTube has got about 1 billion users in total.
That takes up about a third of the entire population of internet users. That is certainly a very large number for sure.
3) People Spend Over An Hour Watching Videos
There are many people who are avid watchers of videos on platforms such as YouTube and Facebook.
Even the studies reveal this fact that over 45% of the users that are on the Internet use the YouTube and Facebook platforms for watching videos for more than 1 hour in every single week. Now that is certainly quite a lot for sure.
4) People Watch A Lot Of Videos
You might find it a little bit hard to believe it but there are about 500 million hours that people use in order to watch videos every single day.
This will certainly indicate that in case you have a video on YouTube, then there is a guarantee that it will be seen by the people. This is one of the most important pieces of information that we have for you in here.
5) Most Online Marketers Rely On Video Content For Purchase
Those people market online do need something that they can rely on when it comes to making a purchase.
Do you have any idea what that is?
Well, it is the videos for sure. From a total of 100% about 87% of the marketers that shop online do so after they watch the video about the product.
So, if you want to properly market the product, then using videos for the marketing will be a great idea for sure.
6) Video Content That Is Uploaded On YouTube Is A Lot
Studies also reveal a very interesting fact about the uploading of the videos.
According to the studies, it shows that about 72 hours worth of the video content is being uploaded every single minute.
If you come to think of it, then it is not really a piece of shocking news after all. Since there are so many people using this platform, more and more videos will be uploaded for sure.
7) 1/3rd of Online Activities Credit The Videos
Since there are so many videos on the internet, there is no doubt that people will watch these videos for sure.
Even the surveys and the studies prove the point that we are trying to make in here.
According to the charts and the surveys, about a third of the entire online activity of the people is spent due to the watching of the videos.
This certainly proves that if you have video content for marketing, your business is bound to succeed.
8) Mobile Users Watch Videos and their numbers are used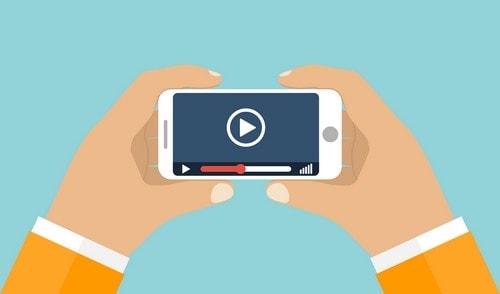 We surely live in a world where mobile directs every single thing.
More and more people are now getting obsessed with the mobile devices that are on the internet. Even the surveys that are done on the video watching say the same thing.
When it comes to the video content, most of it is watched on the mobile phones. More than the halves of the video content watched online are being watched on mobile devices
This means that if the businesses want to be successful, then they need to create videos that are suitable for a mobile device.
9) More Than 90% Of The Mobile Video Watchers Share The Videos
It is also a known fact that the mobile devices have got sharing options so that people can share the videos that they like for other people to watch them as well.
What you didn't know is how many people do that. Well, it turns out that there is an answer to that question as well. It turns out that about 92% of the viewers of videos on the mobile phone share them.
10) General Video Marketing Statistics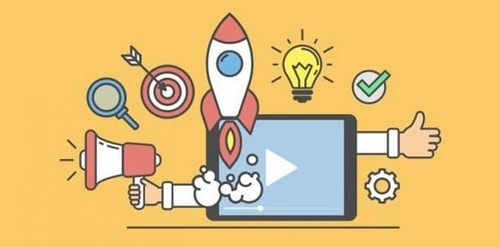 Around 60% of online marketers consider video content as one of the most powerful forms of content that ensure best ROI. Video content is going to ensure 50% faster revenue for you than non-video content.
Let us have a close look at some of the Video Marketing Statistics that highlight how video content engages the users-
60% of consumers opt to make a purchase after going through a branded Video content on Social Media platforms
Video content used on Social Media ensures 1200% more shares that image and text forms of content
Videos are ensuring 157% increase in organic traffic. Videos that are of more than 2 minutes are offering better engagement
Landing page videos are offering 80% increase in the conversions
Email with a video content appreciates 96% increase in CTR
Blogs that have videos enjoy 3X more inbound links compared to the non-video blog
In Conclusion
So, these are some of the best video marketing statistics that you need to know about. With these statistics, you will have an idea about the video marketing field very easily.
All these stats suggest that while making Digital Marketing Strategies, adept inclusion of video content based upon the Video Marketing Statistics is very important for you.
So, what are your take on these Video Marketing Statistics and their relevance in ensuring better lead generations and conversions? Share with us in the comments below.
If you liked this article, we bet that you will love the Marketing91 Academy, which provides you free access to 10+ marketing courses and 100s of Case studies.