Owning a business and be your boss is a dream of many, but many can't live this dream and stay stuck in the jobs of their whole life because of two reasons.
They don't have enough finances to start with their own business.
They don't have an extraordinary business idea that can get them success.
The best way to be highly productive and creative is to start own business, and it need not be on a large scale. There are best home business ideas in 2020. that will help you begin on your entrepreneurial journey profitably.
To set up a business a person requires a place, however, many people forget that they already own a place that they can use to start their business. One can start a business from home without having an extra burden of renting a place.
In this article, you will learn about the different business ideas that one can start from home and which don't require huge investments.
Here is a list of Best home Business ideas that one can start from home in 2020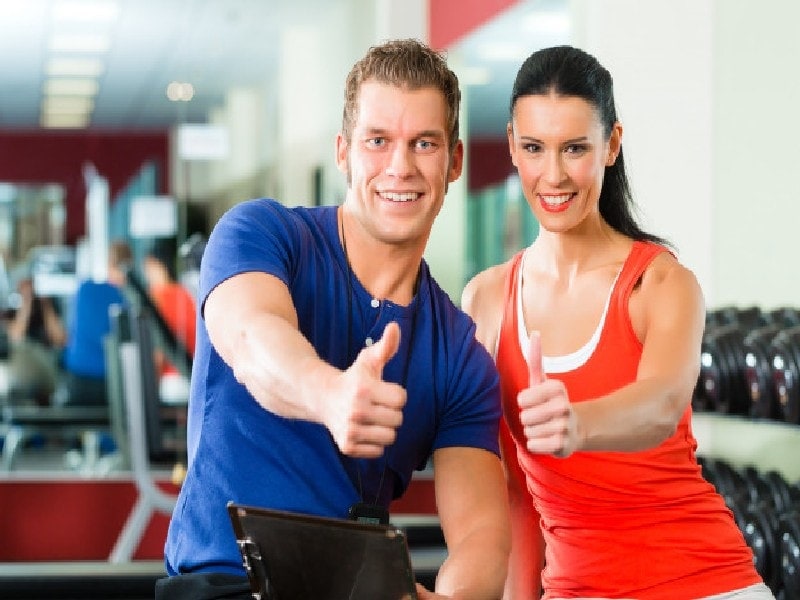 1. Personal Training
If you have a skill, then why not make money out of it. Like customization of products, personal pieces of training are also in fashion these days. People want personal trainers to train them individually. Providing personal training is a good business and you can make a good amount of money working two to three hours a day.
For example, yoga is a form of exercise that can be taught at home and does not require any instrument. If you are good at yoga and have the confidence to teach it to others then you can start giving private yoga classes without much investment.
2. Private tuitions | Best Home Business Ideas in 2020
Another example of a home business idea where one is not required to make huge investments in private tuitions. In the present time, most parents are working, and they don't have time to help their kids with studies or parents don't have enough knowledge to keep up with the studies of kids.
If you have at least a postgraduate degree in any subject and you are good at dealing with kids, then this business option is best for you. There are some websites too which provide jobs to people who are interested in teaching at home.
This business option is good for educated housewives.
3. Private language tutor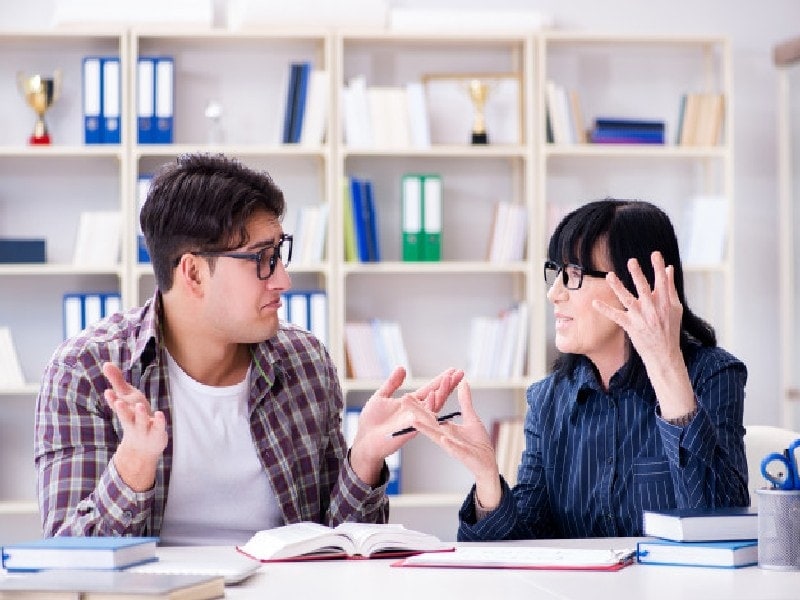 Learning multiple languages is the need of the hour as well as has become a trend. In schools also, kids are taught different languages and most parents are incapable of helping their kids with these languages.
Therefore, they look for teachers who can help their kids in their homework and help them learn those languages. In addition to this, because of globalization, having competent knowledge of different languages is helpful for professionals as it increases their chances of securing a good job.
To teach at the professional levels, you can give private tuition at home as well as run online classes where you can teach people all around the world and can make smart income sitting at home. To start your own professional course online, you are required to have professional certification and you are also required to tie up with an institute that can provide the certificate to people who complete your course with flying colors.
4. Baby-sitting | Best Home Business Ideas in 2020
 Do you like kids? Do you have experience of handling kids? If yes, then this is the best business option for you. In the present times, working people look for daycare services where they can leave their kids freely and can do their work without worrying about their kids being alone and hungry at home.
If you are willing to start this business then you are required to be aware of the local laws to start a babysitting business. In order to get clients, you can approach your working friends with kids and start your business of babysitting by babysitting their kids.
You can also tie up with nearby employers and get enough clients.
5. Doggie-sitting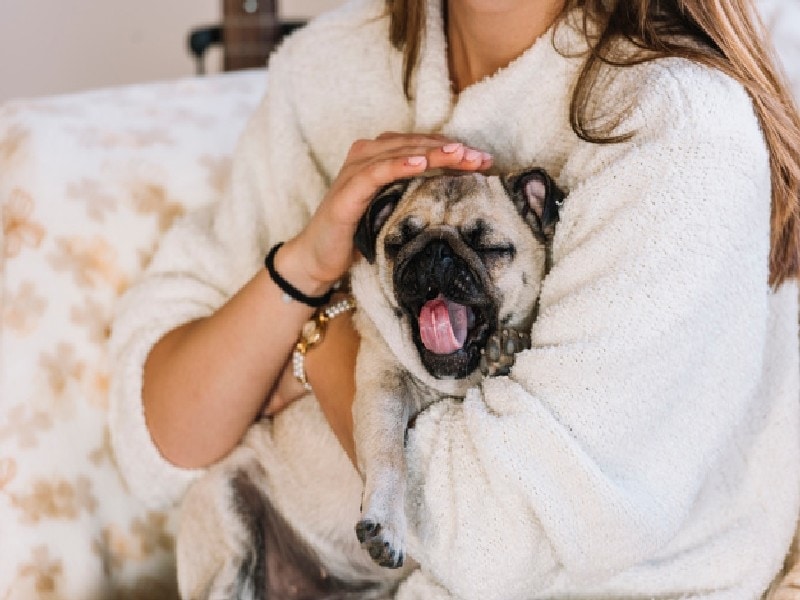 If you are good with pets and like to spend time with dogs then you would love to start this business. People who keep dogs as pets are always in need of people who can take care of their dogs and feed them when they are away.
They are willing to pay without a frown to people who can love their dogs like they do in their absence. To start this business, you can tie up with local veterinarians, pet-shop owners, groomers, etc. to get clients and you can also visit the nearby workplaces to let people know about your services.
However, you should make sure that people living in your neighbourhood are comfortable with your extra noises created by your dogs. This is one of the best home business ideas in 2020 to make money sitting at home and doing work that you love to do.
However, make sure that you are aware of all local laws and abide by them duly to run doggie sitting business successfully.
6. Freelance content writing | Best Home Business Ideas in 2020
Content writing is one of the most popular home business. To start this business, one is required to have a laptop and a good knowledge of the English language.
You can set up your online profile as a freelance content writing professional so that people who need your services can approach you and you can also contact the owners of websites and can offer them your services.
Content writing is one of the booming fields and people are making huge amount of money sitting at home and while travelling around the world.
7. Translator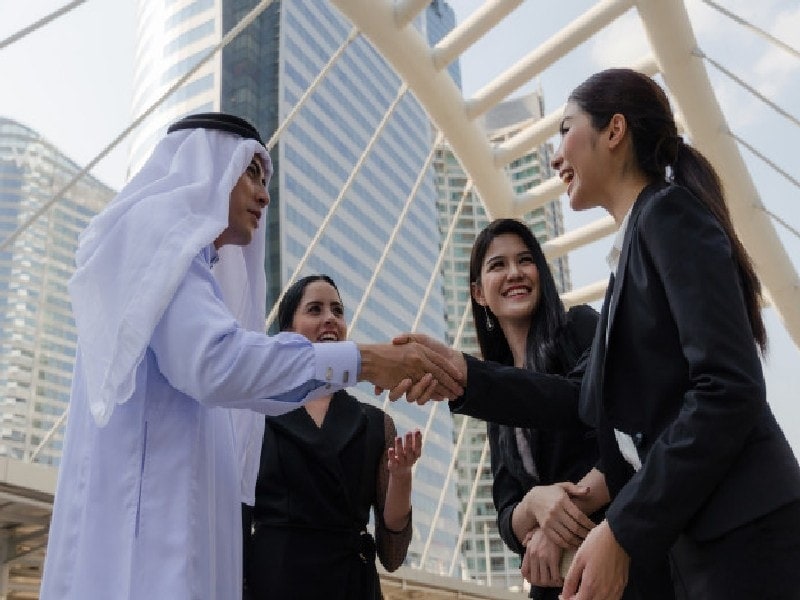 The job of a translator is to convert text from one language to another language. Because of globalization the need of this type of work has increased tremendously in past few decades and there are a few people who are good at more than one language and if you are good at multiple languages and are looking for work from home than this business idea is good option business option for you.
Set up your online profile on freelance websites and contact employers who are looking for translators. By working 2-3 hours a day you can make a handsome income.
8. Social Media Manager | Best Home Business Ideas in 2020
In the present times, there is hardly anyone who is not on social media and with the increasing importance of social media it has become important for celebrities and people with large followers to maintain their presence active on social media.
These people don't have time to manage all social media profiles on their own. therefore, they hire professionals who can handle their social media accounts and post on behalf of them.
If you have good skills in managing social media accounts and are willing to work around the clock, then this home business idea is one that you are looking for. Work on your skills, own a smartphone and get hooked up with people who are willing to hire people to manage their social media accounts.
9. Bed and breakfast services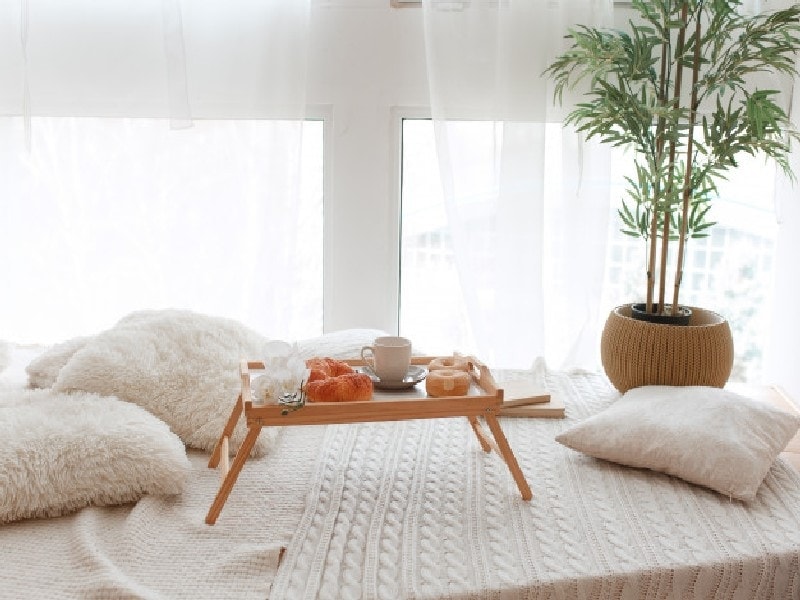 This business idea is good for people who own a home in a city that gets tourists or in the metro city where people travel frequently for work and are good at dealing with people. To start this business you are required to have at least one spare room and you can put up photographs and details of your home on Airbnb website and start getting customers immediately. You are required to provide a place to stay and breakfast in the morning to your guest. It is quite an easy way to make money by making the use of your vacant space.
10. Hairstylist and Make artist | Best Home Business Ideas in 2020
This is one of the most profit-making business ideas not only for women also for men. To start this business, one is required to take a professional course in any of the mentioned skills and to gain customers and experience you can initially work with a professional hairstylist or professional hairstylist and once you feel confident then you can start your own business at home.
In addition to providing services, you can also upload the video tutorial of makeup and hairstyles online and can earn additional income. This will not only get you more customers but will also get makeup products' brands who would want you to promote their products.
11. Social Media influencers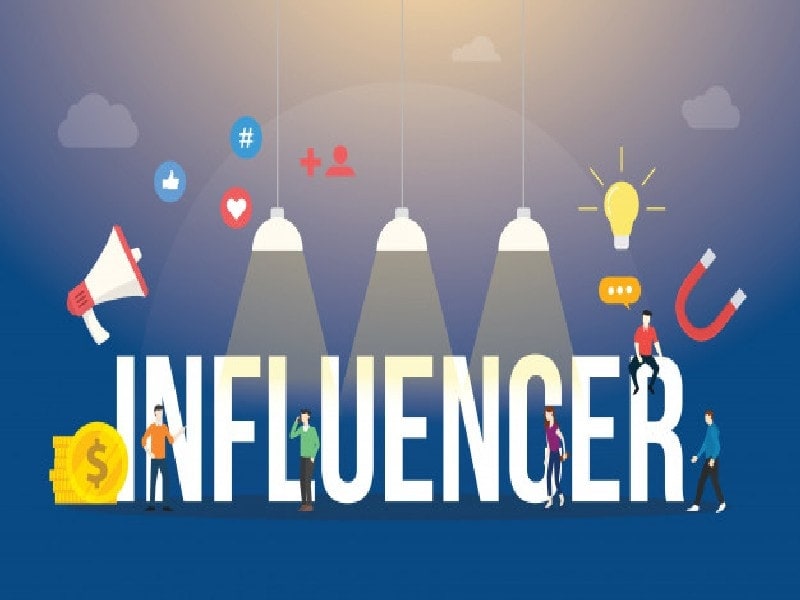 The term "influencers" has become popular in the past decade and at present many people are making good amount of money by working as social media influencers and this business is going to grow more in future.
To start this business, you are required to choose one category such as fashion, make up, hair styling, cooking, home décor, travelling, comedy etc. and are required to put good content on your social media accounts such as Facebook, tiktok, Instagram, and YouTube, etc. and you can earn on the basis of the number of views and likes on your account.
Many youngsters are inclined towards the job of Social media influencers as it provides everything that one can ever dream of such as name, fame and money.
12. Virtual Assistant |Best Home Business Ideas in 2020
A virtual assistant is one provides the services of an assistant virtually. If you are good at managing work and also like to manage work, then this is a good business option for you. you can offer your services to professionals who find it difficult to manage their small works like calls, emails, appointments, booking travel tickets, etc.
A virtual assistant required to use a mobile phone, a laptop, computer skills, and online tools and applications to handle their customers' calendars and appointments.
13. Catering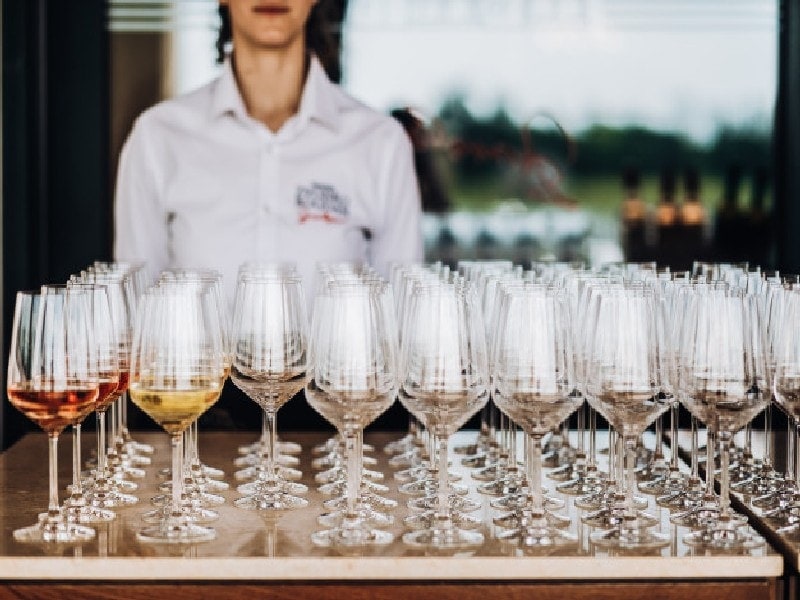 This business option is good for women who are good at cooking and won't mind cooking for hundreds of people at one time. The catering business has always been one of the most popular home business ideas since the old times and the demand of catering services is increasing as more and more women are working and more people have started living away from home because of studies or work.
They crave for home-made food and they are ready to pay to get home-made fresh food. You can either provide food deliveries to individuals or can provide catering services for large orders or can do both depends on your time management and skills.
14. Taking surveys online |Best Home Business Ideas in 2020
Now, this is a type of work, which don't require many skills from a person's end but require to spend a few hours online. Big companies post their surveys to learn about the performance of their products or the market they are planning to enter on websites like Mypoints, InboxDollars, Swagbucks, EarningStation, Harris Poll, and Global Test Market, Mysurvey, etc.
This business option is good for college-going students who are willing to spare a few hours online every day. However, anyone, who is willing to make some extra income can take up this work. This will help you to earn $100-$200 every month.
15. Travel Planner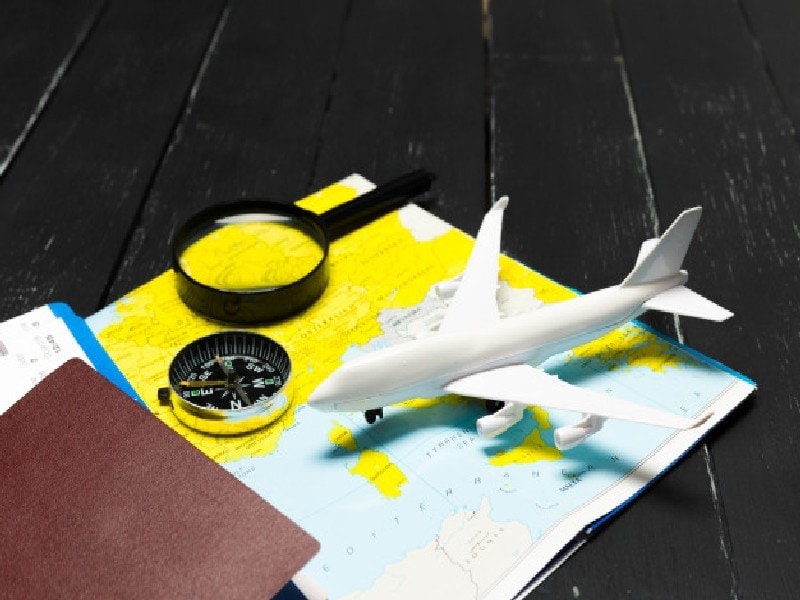 Travelling is becoming hobby of many people and more and more people are taking time off their work to travel around the world. However, not everyone is good at planning travel itineraries and sometimes they don't have time to plan their travel because of their tight schedules.
If you are good at planning travel itineraries or you are an experienced traveler than you can start this business to make handsome income. You are required to have a laptop and a few online tools to prepare detailed travel plans for your clients.
16. Customer service representative | Best Home Business Ideas in 2020
By reading this, business idea title you must have thought about the traditional customer care centers. However, nowadays, more and more companies are becoming service driven and they want to hold on to their customers by providing them customer service 24 hours. On the same time, they want to reduce the expenses of business.
Therefore, They have started outsourcing their customer service work to people who are willing to work for them from home. If you like to talk with people on phone and have skills to help people out with their problems then this business idea is good for you.
You can tie up with an organization and can provide customer services for them by sitting at home.
17. Massage therapist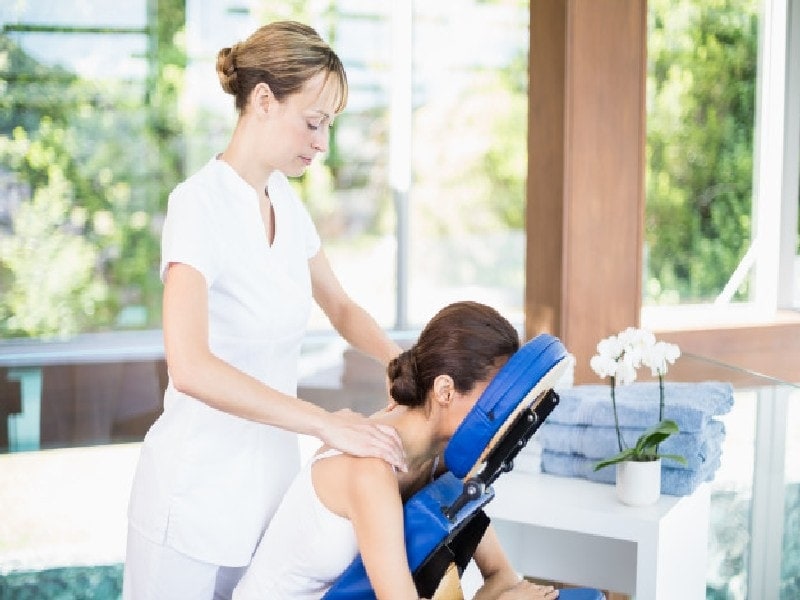 Massage therapy is one of the burgeoning fields in the past few decades. You can make good amount of money by providing massage therapy services at home. In order to do that, you are first required to take massage therapy certification and required to own all the equipment required for therapy sessions and can set up your message centre at your home.
You can make around $200-$400 dollars by offering services to 3-4 customers a day. Make sure in addition to providing good massage services, you provide a soothing ambience to your clients in order to get regular customers.
18. Eldercare | Best Home Business Ideas in 2020
Another booming home business idea is eldercare business. To run this business successfully, you are required to have a passion for caring for elders and compassion for them.
This business option is good for you as more and more people look for eldercare services because putting their elders in daycare or nursing homes is quite expensive. To run this business, you are required to go to your clients' homes and provide the service for a certain number of hours.
19. Tailoring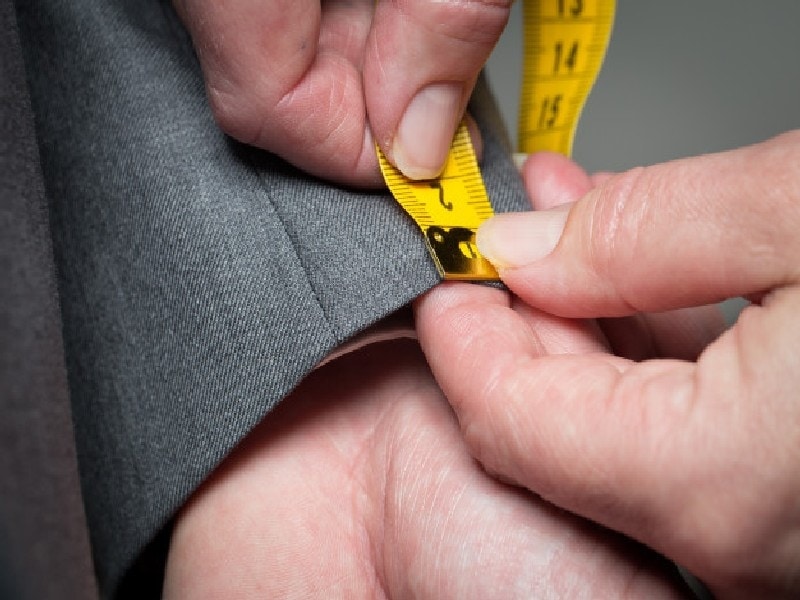 Tailor shop is a good choice of business to run from home for people who want to start their business. In the time of readymade brand clothing industry, people still want to wear hand made clothes for special occasions or want to get their clothes fitted.
You can earn money by altering the clothes of people and by mending the damaged clothes. In addition to this, you can also start your personalized clothing line by sewing clothes for people in your personalized style.
You can become rich if you succeed in serving as per the desires of your clients.
20. Graphic Designing | Best Home Business Ideas in 2020
Graphic designing is another computer-based work option for people who are looking for home business ideas. To start this business, you are required to take a certification in graphic designing. You can either work as freelancer or can run a small home-based company by hiring a few freelance graphic designers.
You can take graphic designing contracts and can design flyers, posters, banners, visiting cards for the companies. Once you have built a reputation in this field, you can easily get work project from leading industries.
21. Cybersecurity consultancy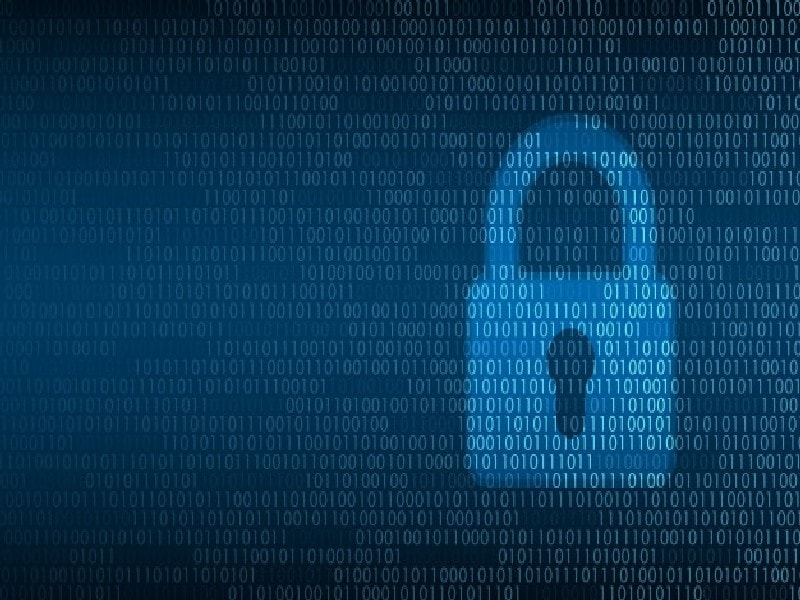 Are you good at computers? Are you good with the protocols of computers? If yes, then you can make good money by providing your services to individuals and big companies. because in the digital era, everything from entertainment- to hanging out with friends – shopping and money transactions everything happens online.
Due to which cybercrime has also increased, there are people who need to use computers for their work but they are not good with computers and don't understand the working of computers. These people can easily fall in the trap of cybersecurity hacker. You being a cybersecurity expert can provide your services to these organizations and people and can make good money.
However, this home business idea is no for everyone, one is required to have a lot of patience and ability to work for long hours in front of computers and one should be ready to learn all the time as with the change in the technology the threats which comes with technology also changes.
22. Computer coder | Best Home Business Ideas in 2020
Another home business idea for people who are good at computers and especially good at computer programming languages like Java, Ruby, C++, etc. can work from home to provide their services as a computer coder to small or start-up companies.
Once you have built your reputation as an online computer coder then you can easily get programming projects regularly and can work at your own pace and from the comfort of your home.
23. Cleaning Service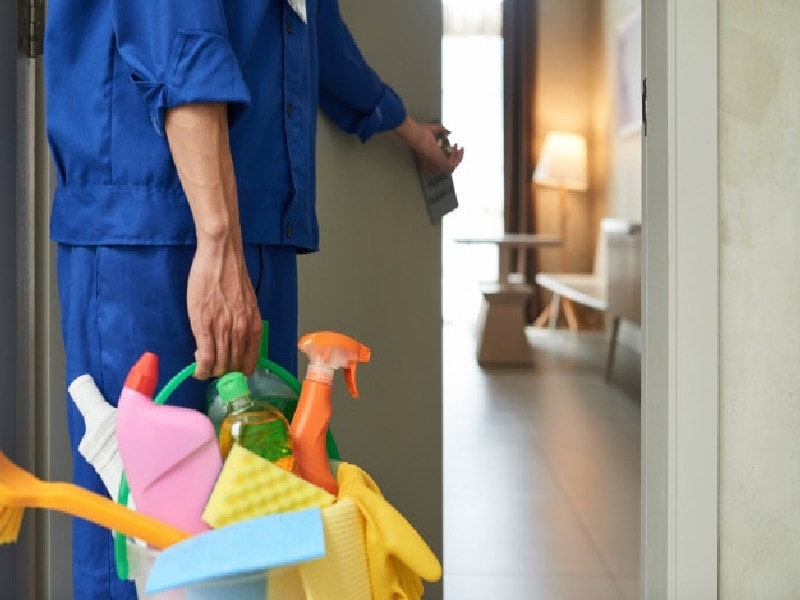 Now, you might think of it as a derogatory work and would want to scroll down to next home business idea without even reading. But if you are not very skilled and don't mind cleaning after others than you can easily make good money without sitting in front of computers for long hours.
Cleaning services are in demand especially in metro cities where hiring a full-time maid and helper is quite expensive and people look for help for big occasions. if you are capable then you can turn this business into a full-grown business and can hire staff work for you.
24. Temporary date | Best Home Business Ideas in 2020
This might seem a crazy idea to you, but if you have a pleasing personality, attractive looks and you like to meet people and spend time with without getting involved with them or getting physical then this is a good business idea without any investment.
You just need to establish your contact and in order to get clients. I have mentioned this business option here, because more and more people are choosing to stay single for long time and there are times they need somebody to chat with and spend quality time. Such people are willing to pay for pleasant date for a lunch or dinner date.
This can be a dream job for many as you can make money just by hanging out and chatting with people.
25. Interior Decorator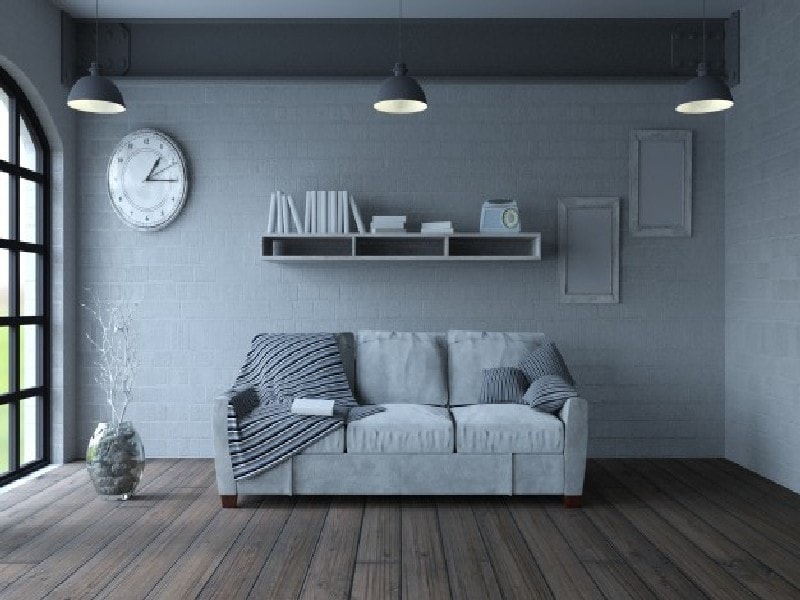 Interior decorator is a good job for people who have good taste in furniture and a creative mind to decorate the house. The good thing about being an interior decorator is that you don't need to have any professional degree or certification.
You just need to have a keen eye for the things and furniture required for turning a house into a home for somebody. There are many interior designing companies who charge huge amount of money from people in return to design their home for them.
You can provide services to your customers at lower prices than those big companies in order to build your customer base.
26. Jewellery making | Best Home Business Ideas in 2020
Another home-based business idea in 2020 which requires low investment is jewellery making business. Jewellery making business is another example of business which requires a creative eye. Someone who likes to work alone for a long time and has a passion for fashion and jewellery can become success st this type of home-based business.
In the present time, more and more people are turning towards wearing artificial jewellery than buying expensive gold and platinum jewellery. Therefore, this is a good business option for people who want to earn by working from home and by making a low investment.
27. Selling Online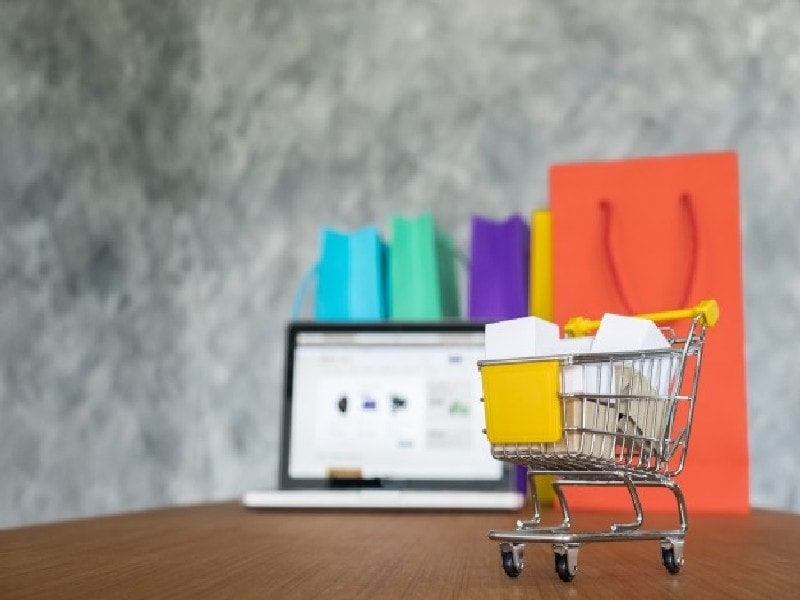 This is an old but good business idea with low chances of failure. Nowadays, there are many websites like Amazon, Flipkart, eBay where one can sell products in order to make money. You can buy products in bulk and sell them on these online platforms.
Selling online is also a good business idea for a side business. if you are willing to start a business and also have money to invest then you can hire people and ask them to run your business for you.
You can get into a full-time business if you start making a handsome income from it.
28. Editor and blog manager | Best Home Business Ideas in 2020
Editing is also an old but good idea to make extra income by working from home. In the old times, people used to hire an editor for book editing. But nowadays, with the increasing demand of online blogs.
Popular bloggers with large traffic need freelance editors to edit their writing content and manage their blogs for them so that they can pay attention to other important work. You can make good money depending on the work project that you get.
29. Web designer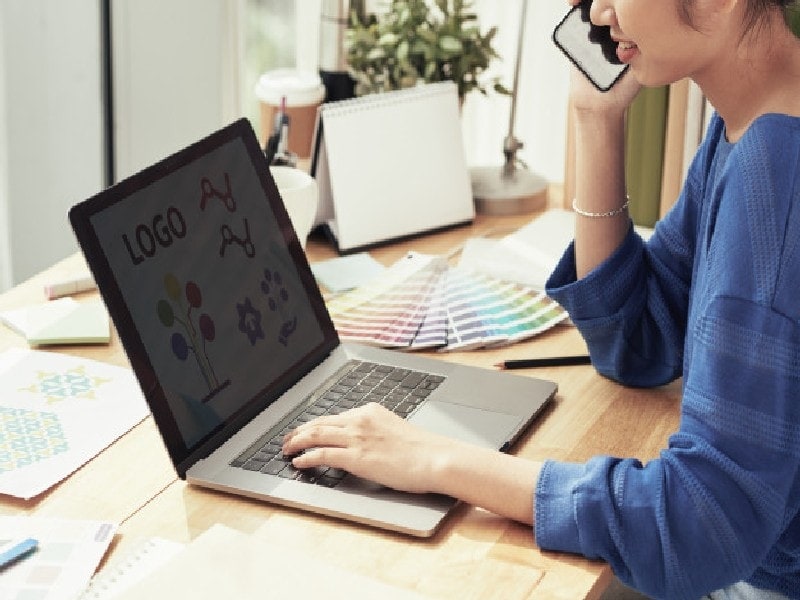 Web designer is a good business idea for people who have good programming skills. Companies seek for freelancer who can design their websites for them at low prices rather than getting the services of expensive web designing companies.
A web designer can earn handsome income depending on the skills and projects he gets. In addition to designing websites you can also teach people to design websites in order to earn extra income in your free time when you don't have a project to work on.
30. Resume Writer |Best Home Business Ideas in 2020
Resume is most important document for a professional if he wants to make first good impression on the hiring manager. There are very few people who are both good at writing as well as professional skills.
People who are good at professional skills but lack at writing an effective resume fails to get the job that they desire or deserve. Therefore, more and more professionals seek the help of resume writing professional to get their resume written.
If your English is good then you can starting earning good money by working on hourly basis.
31. Meal Planner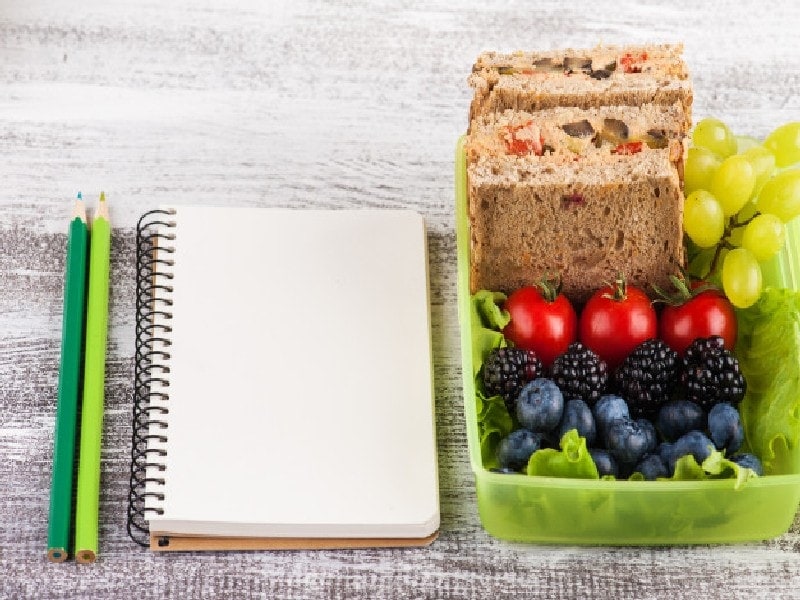 The job of meal planner is to first prepare a diet plan for your client, do grocery shopping for them and prepare meals for them. A meal planner is not only require to prepare food for their clients but also require to take care of the nutrition needs and calories intake of his clients.
It is one of the booming business. At present, the concept of meal planner is popular with celebrities and rich people who can afford the services of a meal planner. However, with the increasing awareness of people about their health and food habits, the demand for meal planners is also increasing.
Now even common people with good income want to eat healthy and planned food. To start this business, one is required to have deep knowledge about the food and their nutrition value and once you establish your reputation in this business then you turn it into a large company by hiring more people work for you.
32. e-selling |Best Home Business Ideas in 2020
You can start your e-commerce store and start selling hand-made or customized goods and gifts. For example, you can sell hand-made soaps, perfumes, face packs, wallet, bags, printed t-shirts, etc.
Selling printed t-shirts online is one of the most popular and best e-commerce home business ideas. You can buy plain t-shirts in bulk and can sell printed t-shirts in customized designs. In addition to t-shirts, you can also sell customized printed handbags.
33. Make money on Instagram and YouTube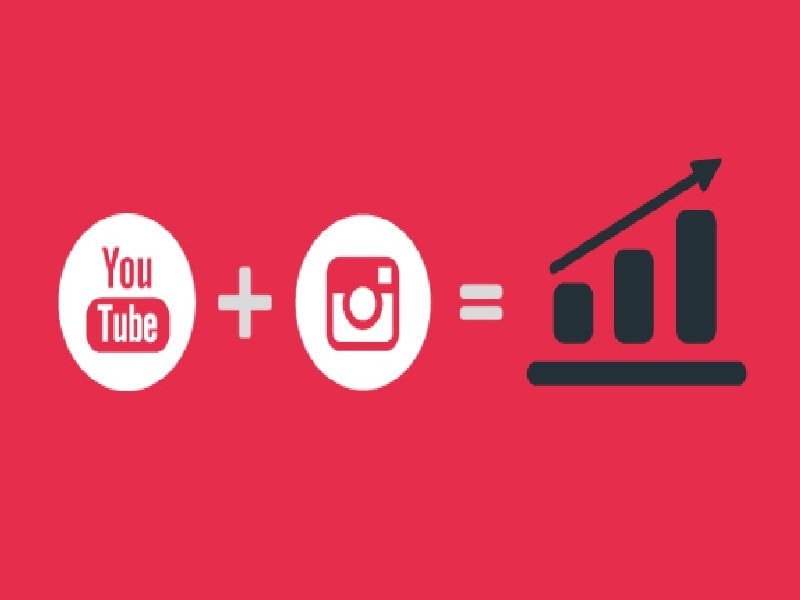 Instagram and YouTube are such platforms which pay you money on the basis of views and likes on your video and pictures on these platforms. If you are able to grow your followers on these platforms then you can easily make handsome income just by uploading good stuff.
Brands will come to you to get their product promoted on your account and you can charge money from them by promoting their product on your profile.