People who wake up early consider this trait as their secret weapon. Early morning is such a wonderful time of the day when the air is calm, and the gentle breeze feels soothing.
The benefits of waking up early have been experienced in the form of a valuable, distraction-free 'me' time that has is very strategic. It is the competitive advantage of waking up early which is very valuable and can boost up your whole day.
Highly successful people have acknowledged the wonder of waking up early in the morning. Once you start accomplishing your targets and feel less hurried, you will automatically drag yourself out of bed a bit early.
The only inconvenience in waking up early is getting up and starting your day. Until and unless you have perfected and already developed the art of waking up early, you will have lots of reasons for not getting up.
You have stayed awake till late last night; you could not sleep properly, were at a party and needed the extra sleep are some reasons which will not allow you to change your habits.
According to research, rising early and success in professional and personal life are linked. Hence try an approach that accommodates your schedules, habits, preferences, and necessities so that you can accomplish all that you have set out to do.
1) You have more time on your hands
An important benefit of waking up early is that you will have more time on your hands. There is nothing better than having more daylight hours to enjoy and accomplish things at a steady pace.
People who wake up late are always in a rush and have to run from one point to another in a harassed manner.
The day is almost over by the time they start working productively. Fewer hours means less time and more stress and anxiety. When a person has more time on his hands, he can enjoy the morning with a walk, exercises, meditation, or deciding on things that he needs to complete that day.
The peaceful contemplation and deliberation help him to avoid further chaos during the day. By keeping ample time on hands at the start of the day, you will feel recharged and active.
2) You do not feel rushed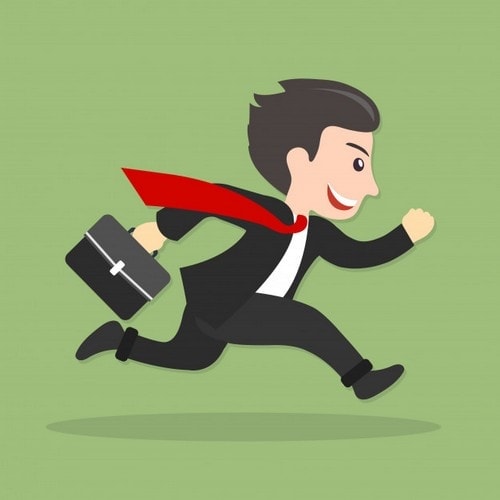 A person who wakes up late has to rush through the day because he has been late from the start and it is continued throughout the whole day.
Sometimes he has to skip meditation/exercises at other times breakfast, and this makes him grumpy and irritating. The harassed feeling gets accumulated and makes him forget important schedules and deadlines.
An important benefit of waking up early is that you do not feel rushed. As you have woken up before your normal time you have the extra moments in your hand where you can sit in the balcony, sip a cup of tea/coffee leisurely, watch the birds chirping and contemplate about your day ahead.
The refreshing start prepares you mentally and physically to tackle the day with inner peace and joy.
3) Breakfast time
Breakfast is considered the most important meal of the day. It is important to eat a nutritious and healthy breakfast that will keep your energy levels up.
Yes, you will have lunch and proper dinner, but according to doctors, it is the breakfast that keeps you fresh and active throughout your proceedings during the day.
When you are rushed, you have to skip breakfast, and this is harmful to your body.
This will make you feel weak and less energetic and will have a direct impact on your physical and mental well-being. An important benefit of waking up early is that you have the time to eat a healthy breakfast at a slow and steady pace.
It provides the body with necessary nutrition that will keep him sustained and content so that he can maintain proper work schedules.
4) Sleep better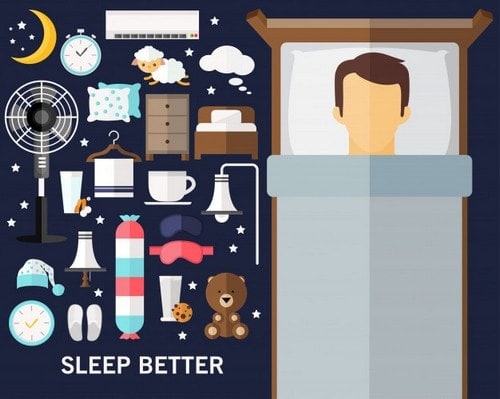 It is a myth that if you sleep for extra hours when you are tired, you will feel refreshed as you can catch up on it. Sleep is not something that one can catch on or can bank it for further use.
Sleeping excessively also makes the body tired and restless. Maintain a proper schedule where you sleep for six to eight hours as your timetable permits.
People who go to bed at regular times sleep better than people with erratic time schedules. When you sleep peacefully, you tend to wake up early and utilize the day fully.
Do not be a night owl and sleep at random times and irregular hours as it will ultimately result in larger waistline and high cholesterol levels. Regular timings are a great way to keep your body and mind fit. Sleep better so that you can exploit the benefit of waking up early.
Remember when you wake up refreshed you are active and raring to go from the onset.
5) Peace and quiet
An important benefit of waking up early is that you can enjoy the peace and quiet of the morning. No colleagues or friends to disturb you, absence of any message and emails, no noise from traffic, absence of excessive loud noises and in short no rude interruptions at the start of the day.
It simply becomes the perfect time in the day where you do not have any worries and are free to enjoy some peaceful moments simply.
Focus on important things, reflect on things to be done, contemplate how to achieve your goals, and give yourself the necessary boost to achieve your heart's desire.
6) Plan the day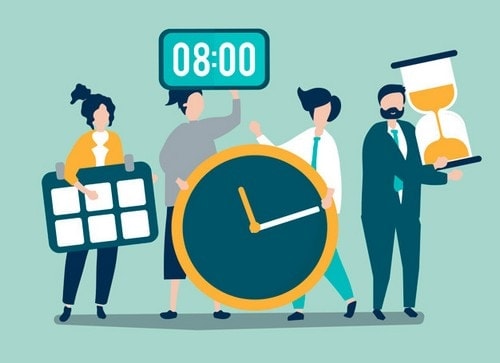 A person who wakes up late has to rush through the day and does not have the necessary time to plan and navigate his movements productively.  He is unable to complete his tasks as per schedule. An important benefit of waking up early is that you have ample time to plan the day ahead.
Create a to-do list and make sure that you have prioritized it as per its order of importance and deadlines. Remember, in school during the exams; the teachers used to give fifteen minutes extra to read and plan your paper similar is the case with life.
The early morning time gives you those extra moments when you can plan your day and decide on how to do things to achieve better efficiency and productivity.
7) Has more time for exercises or meditation
Our hectic lifestyle is one of the main reasons why an individual starts feeling stressed and anxious even before the end of the day.
An important benefit of waking up early is that he has ample time for a physical or mental workout. What better way to start your day than undertaking exercises as part of your daily regime?
If you find meditation a better option, then opt for it, or you can attempt both on alternate days. The morning time is best for attempting them as you will feel the benefits all day.
Physical exercises release excessive hormones from our body to maintain a perfect balance, whereas meditation has the power to increase your focus and aligning your body and mind in perfect sync.
8) Reduces stress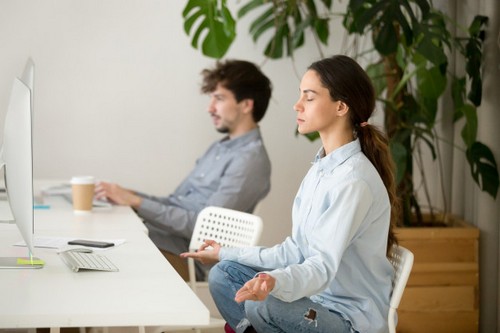 When you make it a habit of getting up early every day, you will be able to exercise, meditate, have breakfast, sleep properly, and plan your movements daily. This will work in your favour, and you will be able to reap the advantages by feeling less stressed during the day.
Stress, as everyone knows, is the result of too much work pressure and the inability to meet the given deadlines regularly. Remember the benefits of waking up early are many, but one of the most important ones is surely reducing the stress symptoms.
It will have a positive impact on your emotional, physical, and mental health and will work in your favour.
9) More productive
An individual is more focused in the morning than at night after he has slept peacefully. If you have some leftover work, do not burn the midnight oil instead, opt for completing it during the early hours of the morning.
An important benefit of waking up early is that you can complete any due work in the morning and utilize this time advantageously.
This work will not get accumulated, and you will be able to lessen your workload without using your normal working hours. It has been proven for the fact that the early morning hours increase our speed and efficiency to complete any workload.
Waking up early has given you the necessary extra work time and makes you energetic and fresh so that you can plan better. Make viable decisions and achieve your goals effectively.
10) Better commuting
When you are getting up early, you can leave for your office before your normal time. An important benefit of waking up early is that you have the choice of avoiding the rush hour and reaching the workplace before or on time.
A person who is punctual or before time sets an exemplary example that gradually leads to better work productivity in the office.
11) More proactive
Power rests comfortably in the hands of those who are goal-oriented. Benefits of waking up early include being proactive so that you can easily face any challenge head-on.
Planning is a very important facet of a person's life as it gives him the option of setting up goals and taking suitable actions to accomplish them.
12) Enhance willpower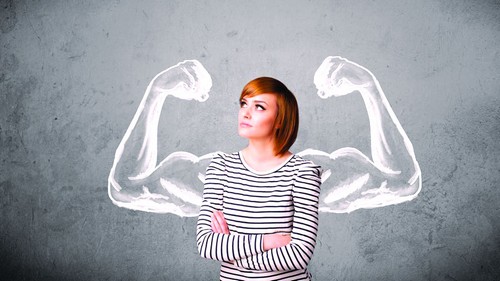 Go to bed at regular times so that you can wake up early easily. This should be your conscious decision so that this deliberate act can act as a boost for better willpower.
An important benefit of waking up early is that as you gradually make it your habit, your self-c confidence grows, and you become more disciplined.
You regain control of your life in your own hands, and now decision making becomes easier. You start finding comfort in your new mantle, and the appreciation and advantages help you to become a better person.
13) Better focus
Scientists and researchers have proved that a clear mind and better focus is one of the main benefits of waking up early. During the early hours, the mind works at a better tempo because it was able to rest the previous night.
Regular schedules are the reason we get proper sleep and ultimately better clarity of thoughts and perception. Individuals who wake up early swear by this wonderful feeling that they get when their head is clear of negative and turbulent thoughts and focused on peace, joy, and well-being.
14) Happy and healthy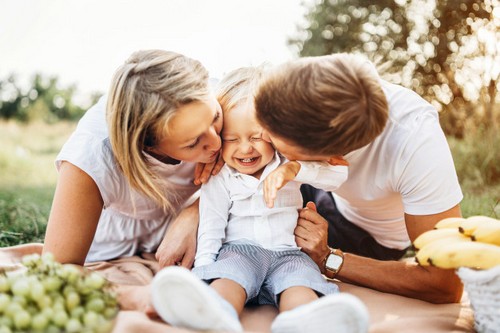 Getting up early from bed increases an individual's level of happiness because he can utilize the early morning time for his benefit. There is a feeling of being in control, clear-headed, sharp, focused, and energetic that makes him happy in his space.
Moreover, inner peace is enhanced when you take part in physical exercises or meditation. Eating proper breakfast further improves your health and keeps you happy and satisfied the whole day.
15) Punctuality
Benefits of waking up early include being punctual because you have the time to avoid delay. The one-step-ahead start is a very good leap, especially in the morning, which is considered the rush hour.
Whatever the field you have chosen every one likes employees who are on or before time.
The punctuality factor will work in your favour and enable you to receive accolades from your employer. This means an advantage and will help your chances for future growth, bonus and increased pay salaries.
16) Interaction with like-minded people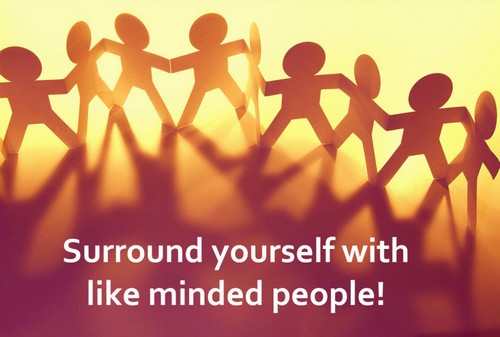 An important benefit of waking up early is that you get to meet and interact with like-minded people who also believe in waking up early and utilizing the day hours.
Such people are optimistic by nature and prefer a disciplined life to meet set goals. Their determination and positivity is an advantage because they will nudge you to do better in life.
Waking up early allows a person to start his day in an unhurried and calm manner. You do not have to wake up at an unreasonable hour to prove that you are a morning person instead try to get up at least forty to sixty minutes before your normal time so that you can welcome the day with some free and productive time.
Positive intentions and optimistic attitude help people to become proactive.
This distinguishing habit of waking up early is a blessing in disguise as you can tackle your day in a happier frame of mind. According to experts, the early morning routine is the key to your personal and professional success.