A sedentary lifestyle leads to several health problems like diabetes, slow metabolism rate, high blood pressure, back pain, obesity, and heart disease, and ultimately to an early death.
One of the ways to boost health is to develop healthy work habits. The benefits of standing desk at work will aid in achieving this objective.
Several studies have confirmed this theory and recommended that people try to cut down the overall time that they spend sitting.
The issue is continuous, sitting for regular periods without interruption. Replace it with movement, even standing if you wish to avoid the dangers on your physical well-being. Remember, nothing is as important as your health.
What we do every day is sit in one form or other the whole day in activities like eating, driving, relaxing and most of all during the day in the office.
If you are a professional that has a regular job, replace your sitting desk with a standing desk as it will cause a significant change in your lifestyle. What is a standing desk must be the first question in your mind?
Well, an arrangement of furniture that enables an individual to work at his desk while standing up is the standing desk. The benefits of such a move are enormous, and within a few months, you will be able to decipher how active your body has become compared to the earlier days.
The new trend is to opt for a standing desk so that you can easily cut down your sitting time and work towards improving wellness in the office.
Once you are sitting, it looks like an enormous work to stand and do all the relevant work like going to the fax machine and taking out fax or simply walking to the desk of a colleague for an important update.
An employee who is working via a standing desk does not mind moving from one corner to another. This helps in continuous movement and enhanced work performance.
1) Standing desk leads to increased physical activity
Studies have proved that standing desks can improve the overall health of a person by increasing his concentration levels and thus work productivity.
This happens because of amplified physical activities and is considered important benefits of a standing desk. Remember, the more you stand, the more you can move freely and ultimately take part in physical activities.
When you are sitting and want a break, generally people opt for a few minutes of search on social media platforms or listening to music. All these are accomplished sitting down.
So where is the movement? When you are already standing the effort seems less, and it becomes easier for a person to move from one corner to another.
Small changes in your professional work can help an individual to burn nearly 30% – 40% more calories than you would have normally done by sitting on a desk and working continuously.
2) Standing desk leads to an increased focus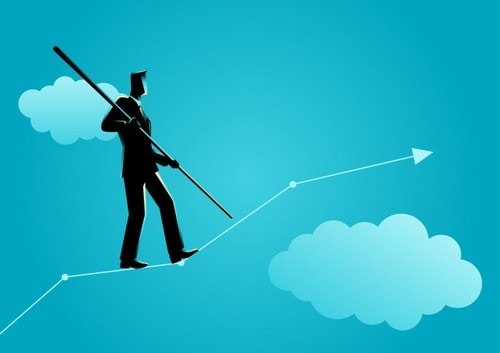 According to well-placed research, an important benefit of the standing desk is that it can increase the focus of an individual. Remember the habits of some of the greatest persons the world has ever produced.
Winston Churchill, Benjamin Franklin, and Leonardo Da Vinci all worked while standing, and the actual theory is that they believed that they could increase their focus and ultimately efficiency and productivity while standing.
When a person is standing his energy levels is high, and his mind wanders less in worthless contemplation. This ultimately leads to better concentration and focus on the job at hand.
3) Increases life expectancy
The more you use your body, the more productive they will be because human bodies are built for constant movement. The research was conducted and analyzed by several well-known scientists to know about the benefits of the standing desk instead of sitting down and working in an office.
It confirmed the belief that sitting time was responsible for nearly 3.8% mortality rate and eliminating the time sitting would increase life expectancy by a good margin. A person must use a standing desk for work to promote an active and healthy lifestyle.
Include exercise and walking along with working via the help of standing desk, and it will help to increase the life expectancy of a person.
4) Boosts productivity
Increased productivity is considered an important benefit of the standing desk as it minimizes the sedentary behavioural pattern of an individual. According to various studies, when an employee is using a standing desk, he is ready to move hither and thither without dithering.
This movement helps him to remain on his toes so that his focus is most of the time on the target. When you are ready to face challenges, it often leads to higher efficiency levels and greater productivity.
5) Standing desk leads to mental benefits
If you are looking for benefits of the standing desk, then an important one is that it leads to mental benefits. As the activity level of an individual increase, his alertness and focusing capacity also enhances.
This is because when one is standing the body can burn one-third of its energy and release this restless energy by active movement.
Metabolism rate becomes active, blood pressure remains stable, and thus, a person can focus on the job at hand. When we can easily fight fatigue, improve lethargy, and get our creative juices to flow unconditionally, it often results in mental well-being.
6) Reduces body pain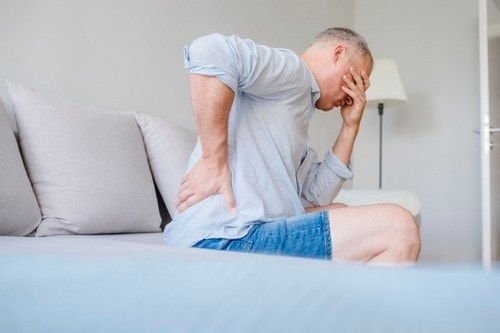 If you are looking for benefits of the standing desk, then reducing pain is surely one of them. It has been scientifically proved that when a person is sitting down, he does not hold the upper body and the back at the correct angle.
It results in slouching of shoulders and causes compression within the abdominal area and chest.
Bad body posture results in back pain because your muscles are not aligned with your body properly. You are allowing the chair to hold you instead of allowing the muscles to do its part. When you are working via a standing desk, your body is straight and shoulders erect.
As your back muscles are engaged your posture automatically becomes correct and thus reduces body pain. Studies have shown that there is an improvement of 32% in the back pain after using a standing desk in just a few weeks.
7) Standing desk leads to the efficient functioning of the brain
A smart choice to maintain your health and wellbeing is combating the effects of a lifestyle prompted by the stationary pattern. When you are standing the blood circulation increases, and it means that more oxygen and blood flow to your brain.
This helps us to remain sharp, active, and creative so that we can make quick and viable decisions easily.
The brain works at its peak efficiency, and it is reflected vial all our movements. An important benefit of the standing desk is related to the efficient functioning of the brain.
8) Leads to improved energy levels and mood
Standing desks are great for body and mind as you are standing and active throughout the day. Individuals who are using this desk have acknowledged that by the end of the day they feel less fatigue and stress than they used to feel while sitting.
An important benefit of a standing desk is that it can improve energy levels and mood of an individual because he is happy and energetic at his workplace. When the research was conducted, more than 87% of the people felt more energetic and vigorous after using a standing desk.
9) Minimizes the risk of cardiovascular disease and obesity
Sitting all the time in your chair maximizes the risk of cardiovascular disease. A person can walk and talk because a standing workstation gives him ample opportunities to move from one point to another easily.
Weight gain is the result of consuming more calories than you can burn and conversely when you lose calories; you also lose weight.
Standing instead of sitting is said to burn an excess of 170 calories, and that is more than 1000 calories you can burn in one week. This calorie count can emphasize the benefits of a standing desk, and if you add exercises with it, you can minimize risks of obesity and cardiovascular disease very easily.
10) Lowers levels of blood sugar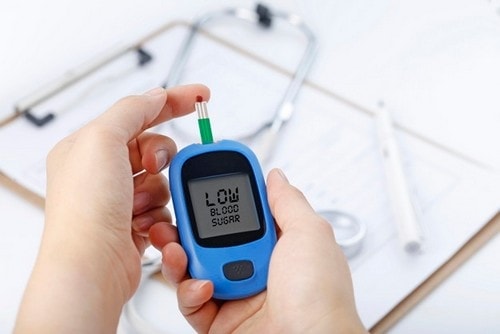 After eating if a person is inactive and sitting for a longer period in his chair and that too regularly, it is a cause of grave concern. This will increase blood sugar levels and can lead to severe medical problems.
An important benefit of the standing desk is that an employee who has been standing for nearly one hundred and eighty minutes or three hours after his lunch minimizes the levels by 43% when compared with the worker who has been sitting and working in his workstation for the same time.
11) Standing desk lowers risk of heart disease
An important benefit of a standing desk is that it can lower the risk of heart disease to a greater degree. According to a survey, the people who were sitting most parts of the day had a greater risk of heart disease than the individuals who were standing and working.
The risk percentage is said to be as high as 147%. Thus, it is important to take precautions and opt for a standing desk rather than a sitting desk.
12) Standing desk increases self-esteem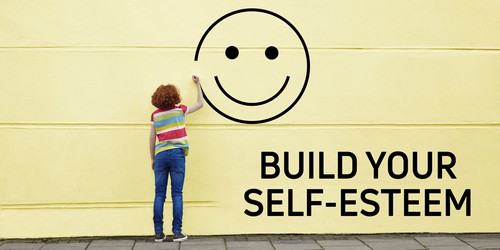 Standing is a power position and makes you feel strong and active. A person who is standing will feel more powerful than a person who is sitting in a chair regularly.
It helps in increased efficiency and productivity and thus leads to maximum flexibility and greater self-esteem. Standing releases endorphins and gives the muscles a chance to work-out.
Make a conscious effort to move around while standing at periodic intervals as this will make you feel confident. Remember using a standing desk is any time better than sitting and working and is considered advantageous by every scientists and researcher.
13) Standing desk prevents over-productive pancreas
An important benefit of a standing desk is that it can prevent over-productive pancreas. Remember it is the pancreas that produces insulin which in turn converts glucose into the energy used by our body.
When we are sitting, our muscles are slow to react to the amount of insulin, and hence, it has to increase the production of insulin. This extra production results in blood sugar disease and type II diabetes.
As soon as a person stands and starts working on the standing desk, his body starts using the insulin and balances its production admirable.
This is why doctors ask diabetic patients to go on walks and become active as it helps in neutralizing the effects of insulin overproduction in the human body.
14) Standing desk results in better digestion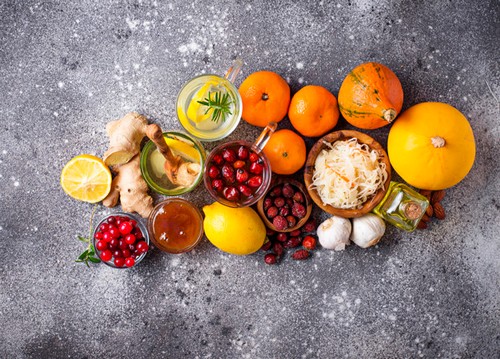 An important benefit of a standing desk is that it results in a better digestion process. When a person is sitting the digestive system becomes slow as the ability to process and absorb meals reduces considerably.
It results in bloating, cramps, and heartburn. The opposite happens when you are using a standing desk.  Our body is more active, and the digestive system works at a greater pace.
Thus you can avoid some serious medical issues like intestinal disorders which include celiac disease and irritable bowel syndrome and extra-intestinal disorders like obesity, asthma, and allergy.
There is an active awareness program launched by doctors so that individuals can be aware that sitting in a continuous position is very harmful to the human body.
Employers who are concerned for their employees are looking at alternatives to make their employees healthier and active, and they have found a solution in the form of standing desks.
Is it a corporate gimmick or worthy is a million-dollar question because at the end of the day the office has to bear the extra expenses.
Systematic reviews have shown impressive results because it can improve mental thought-process and of course, physical health to a greater degree.
If you liked this article, we bet that you will love the Marketing91 Academy, which provides you free access to 10+ marketing courses and 100s of Case studies.