Paying attention to the moment at hand is mindfulness. There are huge benefits of mindfulness in terms of peace of mind and stress reduction. It is not an ingrained habit but an acquired one that helps a person to delve deep inside and practice this art every waking moment.
Are you aware that there are limitless benefits of mindfulness? It is often considered as an important key to maintain spiritual, physical, emotional, and mental wellness and health.
What is mindfulness is an important question, and why is it so important in the current scenario? When you are multitasking and rushing to accomplish lots of things at once you tend to lose concentration very easily.
Do you notice even the small things on your way or are you always in a rush to reach somewhere important? Mindfulness is a skill that you can develop by practising regularly.
It helps an individual to put his onus on the happenings at that time. It has been proven scientifically as a key component for overall happiness by reducing stress and anxiety.
If you want to look for an answer to why it is so important, then let me remind you that this is a technique that has been followed since time immemorial by religious and spiritual leaders to align their body and mind.
Times have indeed changed, and stress, anxiety, and depression have taken hold of our inner self because of such a hectic lifestyle and pace. What an individual needs at this point are a skill that can improve his concentration levels so that he can remain aware of his surroundings.
1) Mindfulness results in well-being
Mindfulness involves living in the present and thinking about the current situation.
When you are practising this trait, you are not giving any attention to the past or future worries. You are preoccupied in now to show any concern about other things.
An important benefit of mindfulness is that you can form connections with other people. This will help you in becoming fully engaged in activities for savouring the pleasures that life has to offer.
Your attitude will change because you have learned to regain your focus and the satisfying life that you are living will result in your well-being.
2) Mindfulness reduces stress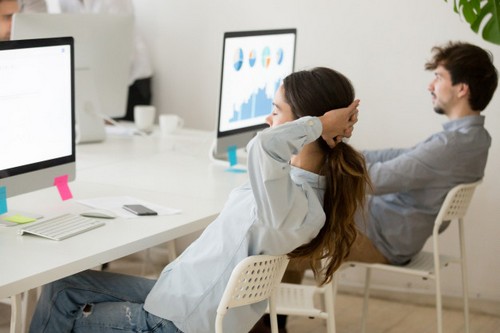 Is it possible for you to sit and silence your mind even for one minute? More than 90% will answer negatively because they are distracted by even small things in their surroundings.
Encourage mindfulness meditation to calm your mind so that it can ultimately relieve the stress that has embraced your life.
It has been scientifically proven that the over-active imagination and over-thinking things are what causes stress and leads to discontent and urgency. An important benefit of mindfulness is that it helps the mind and body to slow down and focus on simple things.
This helps to observe and feel things without being swept in a high tide because we will now react to situations calmly and thus can easily relieve stress in life.
3) Mindfulness results in better focus
An important benefit of mindfulness is that it ultimately leads up to better focus.
To do so, you need to increase your concentration levels. What it needs is training by bringing our attention back on the point of focus.
Pick a chosen point and concentrate all your energies on it. With time you will be able to increase your power of mindfulness and leave bouts of random impulses behind.
4) Mindfulness improves physical health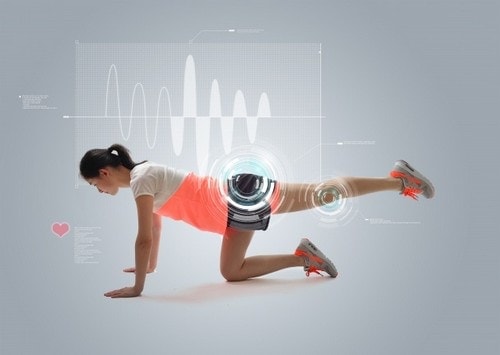 An important benefit of mindfulness is that it improves the physical health of a person. When you practice this trait, you can get rid of several health problems like chronic pain, blood pressure, heart disease, stress, and depression.
It is stress that is the reason for all other problems and what better way to remove it from your life other than practicing mindfulness.
5) Mindfulness improves flow
Mindfulness is an art that will help a person in slipping into a task with ease and comfort. The actual key component to improve your flow is by being alert and focused in a relaxed manner and not being tense and uptight about it.
When you are distracted, it creates discomfort and stops a person from being in a state of flow. As you practice mindfulness, you regain your focus, settle down, and gradually ease into the concept of flow. Remember you enter flow only when you're fully engaged in the job in a relaxed manner.
6) Mindfulness increases happiness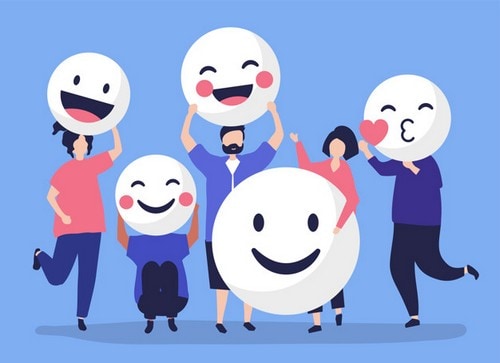 Mindfulness helps a person to appreciate life to its fullest. Yes, you are fully surrounded by comforts and luxuries but are you really happy and at peace. Every annoyances, pain, illness, discomfort, anxiety, and stress takes a heavy toll on the human body and sabotages our chances of finding joy.
If you are looking for benefits of mindfulness, then it is this trait that makes a person accept the painful experiences life has to offer. It magnifies the positive impacts and cushions us against negative effects so that an individual can find happiness.
7) Mindfulness encourages strong resilience power
Life often hits us hard, and it is mindfulness that will help you to recover from the trauma or loss. An important benefit of mindfulness is that it encourages strong resilience power.
When you start practising mindfulness exercises and meditation, you can align your body and mind in perfect symmetry.
This will help you in noticing small everyday things which you have been ignoring in your attempt to reach your goal faster. Once you start reflecting and contemplating, you will start encouraging the habit of mindfulness.
Focus on a neutral object so that you can move away from negative emotions like pain, fear, or loss. Yes, mindfulness does not make the bad things go away, but it surely encourages a strong resilience power that will help you to become stronger.
8) Mindfulness encourages better relationships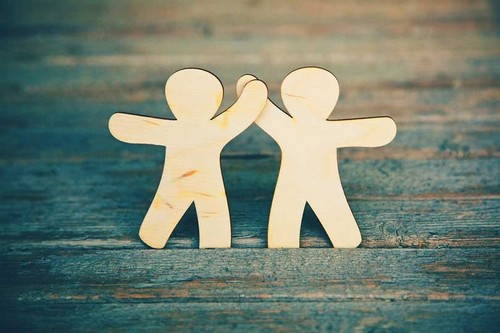 Relationships are very complex and are believed to be tangled intricately. If you are looking for benefits of mindfulness, then it encourages better relationships in life.
In a relationship, understanding and balance are very important, and when things go wrong, the excess emotions cause great turmoil and distress.
Human beings are emotional creatures, and when flooded with negative forces, it can drive us to do things which we might regret later. Mindfulness helps to become aware of feelings. It makes you emotionally aware of the feelings of others and his perspective.
Once you can pause and take a step back, you will be able to see your mistakes with clarity and try to deal with the situation honestly and compassionately.
Rages, screaming, running away are all pessimistic factors that can be easily removed through mindfulness.
9) Mindfulness improves decision making
When a person starts practising mindfulness, he automatically starts finding his rhythm. Earlier, he might get distracted by small and big things, but mindfulness helps him to concentrate on himself and his surroundings with ease.
Once he can do so, he can focus on the present and make viable decisions easily.
Scientists all over the world have emphasized the benefits of mindfulness, and you can do so easily by letting go of negative feelings and reacting to them like an observer. Pay attention to details and refocus on important things.
Remember one of the benefits of mindfulness is that it improves decision-making abilities in us.
10) Mindfulness helps you to become assertive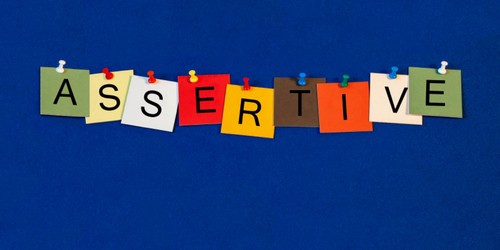 You need to be assertive if you want others to listen to you. When a person disagrees and hesitates, no one bothers to listen to him. A benefit of mindfulness is that it encourages the trait of assertiveness in individuals.
When you have stopped struggling with stress and anxiety, the mindfulness skill will automatically make you more aware and assertive so that you can put forth your words in a better manner.
Mindfulness enhances cognitive recall, memory, and brainpower so that by keeping your focus on the present moment, you can improve your health, relationship, daily workings, and feel more connected.  It brings improvement and positive changes in your behaviour, attitudes, and health.
It is about being aware and in sync with the nearby environment and yourself.
You cannot acquire this trait in a day or two because it needs constant repetition and practice. The potential advantages of mindfulness are wide-ranging, but the most powerful impact is on the mind that controls every aspect of our life.
Here is a video by Marketing91 on Mindfulness.