In this chaotic world, most of us lead a hectic lifestyle that results in stress and anxiety. Everyone is looking for mental and emotional peace that can result in physical well-being. There is so much confusion out there in finding a suitable therapy for our problem. Are you interested in a precise technique that can rest the mind and thoughts in order to attain peaceful consciousness that is very dissimilar to the normal turbulent state?
Meditation is one of the most popular forms of exercise in the world that can help a person to experience utter joy and immense happiness.  It is often associated with science as it has definite principals, follows a typical order and enables results that are certifiable.
Meditation is about looking inwards and finding the focus by relaxation technique in a clear and calm manner. It removes all the pessimistic thoughts from our mind and negative energy from our surroundings. It is all about silencing the mind so that the thoughts do not prove a distraction.
18 Benefits of Meditation
1) Meditation reduces stress
Meditation is often called mental hygiene as it is based on the theory of mindfulness and compassion. The world is becoming more and more competitive and it has resulted in a hectic lifestyle where everyone is running towards something or other without taking a meaningful pause.
Stress is the main reason for upheaval in life that leads to agitation. If you are looking for benefits of meditation the removal of stress is one of its major advantages. As per several well-known research, meditation takes charge of the emotions and increases the ability to regulate them effectively.
2) Meditation improves concentration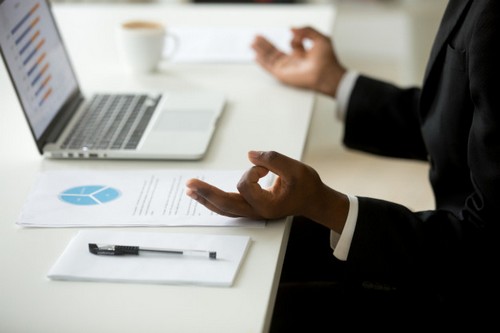 Meditation is considered an empowering experience as it helps in improving the levels of concentration. It takes charge of the nervous system and calms the nerves to a greater degree. With meditation, a person is centered on the inner being and is connected with the actual source of energy that is the brain.
He finds it easy to maintain his onus because the brain works towards increasing the ability to memorize and focus which are the two vital skills required in improving concentration. If you are looking for benefits of meditation then improving concentration is one of them.
3) Meditation helps in finding focus
Meditation is about focusing on inwards and boycotting outward thoughts.  During meditation, the body is physically alert, awake and active but the mind becomes silent. The actual goal is to go beyond the realms of consciousness and find your inner self that has become lost in the hustle and bustle of life.
Meditation is considered a practical means of training yourself to let go of negativity so that you can replace it with positivity. It is a training that removes distraction so that you can see everything clearly. A person is able to explore inner dimensions and find focus easily.
If you are looking for benefits of meditation then commit in knowing yourself, calming the disturbing thoughts and finding your focus in life.
4) Meditation cultivates stillness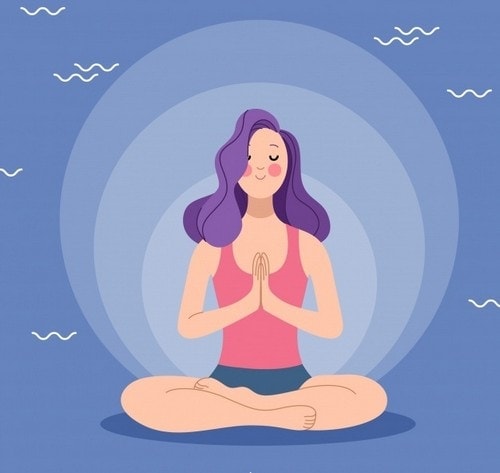 If you are looking for benefits of meditation then let me remind you that cultivating stillness is one of them. Some people are always running from one end to another and their mind even faster. If you are looking for benefits of mediation then remember it helps to cultivate stillness.
The word does not mean that you become immobile instead means finding tranquillity. Sit in the correct posture with eyes closed back straight and legs folded in a quiet place and practice the art of meditation every day. Breathe in and out and let your body relax.
Enjoy the feeling of calm as it helps in letting go of tension in a gradual manner. Take your time and be regular because the removal begins from the body and later travels to thoughts. By this time your breathing has become even and smooth instead of irregular and erratic.
You will be able to give full attention to the meditation process and learn the art of being still both in mind and body.
5) Meditation helps in keeping a person sane
If you are looking for benefits of meditation then you should know that it helps a person in paying attention to the matter in hand. Meditation keeps a person sane in the sea of confusion. It is a simple process that involves attending to your breath and later to your thoughts, notice their presence and let them make their way out. What is the normal reaction of a person to his thoughts?
He tries to post-mortem each and every one of them and ultimately creates further confusion and tension. Meditation is an art that teaches an individual to take his surroundings into account without reacting to them negatively.
It resolves the mental turmoil so that you can experience inner relaxation, contentment, and happiness and thus achieve sanity and peace.
6) Meditation encourages a healthy lifestyle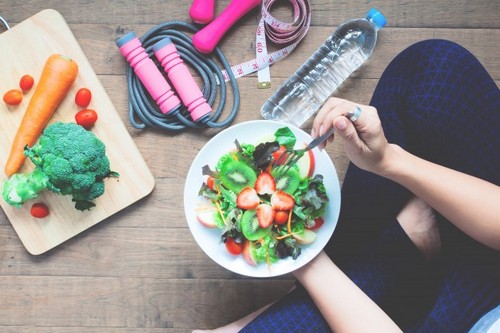 One of the most important benefits of meditation is that it encourages a healthy lifestyle. Once you start walking on this path you will automatically realize the advantages of good food and drink. Eat lots of fruits and vegetables along with necessary proteins and carbs.
A balanced diet is full of nutrition and helps to clean the internal system. Drink lots of fluids like water, fresh juice and coconut water to remove toxins from the body. Remember alcohol, packaged and processed food and caffeinated drinks are harmful to the body.
Meditation will help you in avoiding such harmful substances because it encourages a healthy lifestyle. Put natural and good things inside your body and see the difference in your physical and mental health.
7) Meditation helps in finding a balance
Meditation is not a retreat from the worldly activities but a means of finding and encouraging inner peace and balance. Practice until you become proficient and can attend to your daily life in a calm and collected manner if you are looking for benefits of meditation. Now you will be more open to enjoying every experience that comes in your way without being tense.
Human beings are programmed to react to the thoughts. If a person says something harsh, you become disappointed, if negative then you become depressed or angry and if good then you react positively to it. You are dependent on mood swings and this makes for an uneven roller-coaster ride.
You react first and think later without giving yourself the necessary time to contemplate or interpret anything. Remember it is your prejudice, fears, and expectations that become shackles and stops you from finding the right kind of balance in life.
Do not limit yourself to conditioned responses instead be open so that you can attend to whatever is happening in your surroundings.
8) Meditation increases acceptance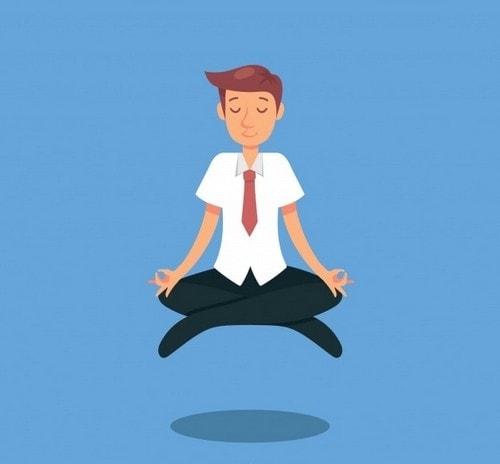 It is very hard to find, see and understand yourself and even more difficult to accept yourself with your flaws. Once you are able to explore your inner self with the help of meditation you start realizing your faults.
Does the process end here or do you start exploring and contemplating your actions for finding your true self? If you are looking for benefits of meditation then let me tell you that it is this skill that will increase your acceptance level so that you can finally admit your flaws to yourself and start working on moving past them.
9) Meditation increases self-awareness
A person is so busy in his hectic life that most of the time he is not aware of what is happening around him and also inside him. He fails to recognize danger signals like stress, depression, and anger and is susceptible to acts of violence. If you are looking for benefits of meditation then look no further than your inner and outer self.
Meditation helps in increasing self-awareness so that you can clear your mind and become comfortable with who you actually are. Dive deep inside your conscious and sub-conscious mind so that you can remove all the traces of uncertainties and harmful emotions.
10) Meditation helps in increasing happiness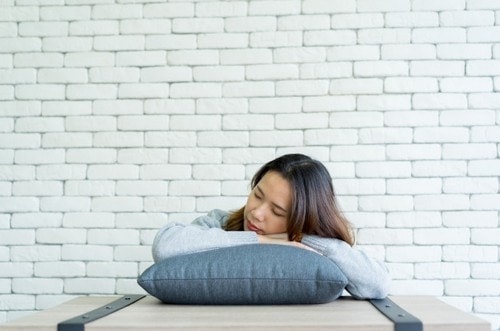 When you have successfully removed pessimistic thoughts and negative energy from your body, increased your levels of concentration and self-awareness and are on the path of finding the right balance you automatically forge your path towards happiness.
As soon as the negative impacts start lessening the brain starts replacing it with a positive mindset. The acceptance that everything is finally going to be right improves overall well-being. An important benefit of meditation is that it helps in increasing happiness in life.
11) Meditation increases immunity levels
Meditation has been used since earlier times to provide better health.  It has been universally acknowledged that one of the important benefits of meditation is increasing immunity levels in a person.  Do you fall sick at the drop of a hat? It means that your immunity levels are very low.
With the help of meditation, you can make your body resistant to infections, bacteria, and virus. The relaxation technique helps to boost the growth of cells that are responsible for increasing immunity levels.
12) Meditation helps in better sleep
Are you fatigued the whole day because of lack of proper sleep? Are you simply going through the motions and are awake most of the night? Sleep is critical for the emotional, mental and physical well-being of a person. If you are looking for benefits of meditation then the best one is its ability to help you relax.
This will ultimately train the mind to settle on its breath and allow unimportant thoughts to fly away from the window. You can take part in special meditation classes that help in breathing out the tension from the body so that it can sleep peacefully.
13) Meditation helps to maintain physical well-being
If you are looking for benefits of meditation then let me tell you it is one of the best mediums to ensure and maintain the physical well-being of a person. It helps in breathing evenly, improving heart rate, energy levels, and immunity system, reduces asthma, inflammatory disorders, heart issues, brain problems, and menopausal syndrome and tries to prevent arthritis.
Meditation is one single therapy and has several advantages. It has proved a blessing in maintaining the physical well-being of a person.
14) Meditation helps to maintain mental well-being
Meditation has always been popular but in recent years it has gained immense recognition as it has been adopted by common masses as a means to maintain mental well-being. The soothing power of relaxation develops the meditative state in the mind that urges itself to relax and recuperate.
If you are looking for benefits of meditation then it has proven itself by increasing traits like memory retention, focus, creative thinking, cognitive skills, and mental strength. It helps to avoid distractions so that an individual is able to make decisions in a better frame of mind.
15) Meditation helps to maintain emotional well-being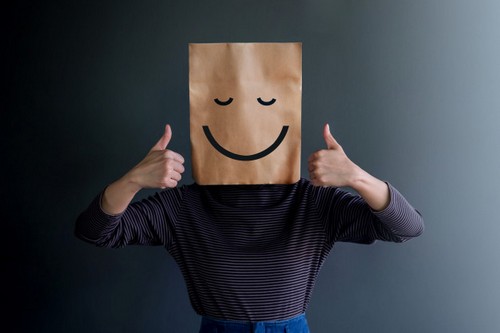 If you are looking for benefits of meditation then one of its important traits is to encourage emotional well-being of a person. If you are one of those people who is always anxious then let me tell you that meditation is a sure means of lessening the anxiety, stress, depression, loneliness, and worry.
Meditation is a powerful tool that encourages optimistic behavior, self-acceptance, creativity, imagination, patience, tolerance, awareness and self-esteem. It improves your mood as well as your emotional well-being so that it can be reflected positively via your physical well-being.
Meditation helps in clearing away all the overloaded information and negative emotions that make clutter and results in stress.
16) Meditation is therapeutic
You need the patience to practice meditation. Be regular and wait for the action to become reaction because you will be able to discern gradual benefits with time. Just as you sow a seed and reap benefits with time similarly you will taste the fruits of your labour eventually. Focus on your goal and be honest in your endeavors.
You will first see progress in terms of emotional calmness and then mental well-being. Persist in the belief that it is one of the best means to free yourself from any worries. Meditation is therapeutic by nature as it results in finding stability and balance.
It exposes our flaws in front of us so that we can easily come to know about unproductive habits. The awareness and attention are therapeutic by nature and is considered a huge benefit of meditation.
17) Meditation helps in increasing energy levels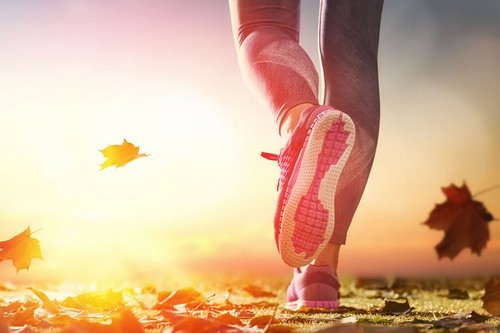 The constant movement from one point to another be it mentally, physically or emotionally is draining. We all need something extra to increase our productivity levels.
Some people look at health drinks some at boosters but the smartest of the lot opt for meditation as it can boost your energy levels permanently whereas all others are temporary moves. Do not look at harmful substances as it will cause serious repercussions on your body.
If you are looking at the benefits of meditation then it is highly effective in increasing energy levels. It is the key for better sleep that ultimately will make you energetic the next day.
18) Meditation and illness
Medical practitioners are a fan of meditation technique and try to encourage all its patients to adopt it in their regular lifestyle. Make it your habit so that you can learn about the benefits of meditation is what they suggest. If an individual is suffering from a medical condition then meditation can help you immensely. Yes, it will not remove the illness but will increase your immunity levels and help you to fight the disease in a better frame of mind.
Meditation has proved itself as a blessing in fighting illness like headaches, insomnia, blood pressure, heart disease, depression, chronic pain, cancer, asthma, depression, stress, and anxiety. Remember it is not a replacement but acts as alternative medicine that boosts your mental, emotional and physical well-being.
Are you aware that the biggest impediment during meditation is the unruly mind itself? In order to experience our essential nature, we have to overcome this obstacle that is standing between ourselves and awareness.
Most of us are strangers to our inner self. Our lifestyle does not give us time to look within and contemplate because we all are always in a hurry. Confusion, misapprehension, and disappointment have become an integral part of life due to a lack of self-understanding. It is a meditation that can help an individual to develop control over his undisciplined mind and thoughts to gain happiness and peace.