Human beings tend to keep lots of thoughts in their head which keeps on bouncing around and influencing our thought-process and actions.
Ups and downs are an integral part of our lives, and we must let go of feeling like failures and loss that has a negative impact. We must keep our thinking organized so that at proper and regular intervals, we let them go easily.
One of the prime benefits of journaling is to help in keeping our thoughts organized. Hence, it is considered an important tool for self-exploration.
Journaling is the ability to maintain a record of anything in a journal. One of its main advantages is that it helps to clear the mind and regain your equilibrium. Writing has always been encouraged as an important habit to have because it helps you to express yourself freely.
When you are maintaining a journal, you will be able to articulate your thoughts without any restrictions.
It helps to keep an individual sane if he is having a bad time and grounded if he is flying high in the clouds of success. Journaling works like therapy and helps an individual to de-stress.
1) Clarity of thoughts
An important benefit of journaling is that it gives you the necessary space where you can hold an honest conversation with your inner self.
The deliberate and thoughtful one-on-one is a necessity to get rid of the dark thoughts inside and get clarity on your own emotions. Journaling is very effective because it brings about improvements in your personal and professional life.
When you read your thoughts after some time, you gain a better picture of the events that have occurred.
You will be able to realize your mistakes at that time and gain a better perspective on how you could have handled things. This clarity in your thoughts will prove a turning point and help you in letting go of every negative emotion.
2) Forces you to slow down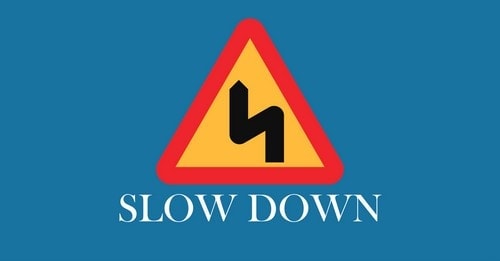 Journaling can help an individual in manifesting his dreams. Writing is a powerful habit that enables emotional exploration so that an individual can channel his thoughts and feelings once again after an emotional outburst. This free self-expression is a healthy habit that can result in personal growth.
An important benefit of journaling is that it forces a person to slow down and take a pause so that he can pay attention to himself.
Remember writing about your experience will prove liberating and healing because you will be able to delve deep inside your soul to understand and contemplate about the feelings and thoughts at that particular time.
3) Peace and tranquillity
Journaling puts words on a paper so that a person can share his deepest and darkest memories without hesitation. It is also considered as an emotional exercise that helps to build resilience power against the uncertainties of life. Once you identify them, you can start on the right path.
Journaling can help to boost the confidence of a person and nudge him towards finding the right solution positively. Benefits of journaling include finding a sense of tranquillity and peace because you are not willing to avoid the negative thoughts any longer.
Your written expression is proof that you are willing to work through your problems by facing your innermost demons.
4) Increases your creative potential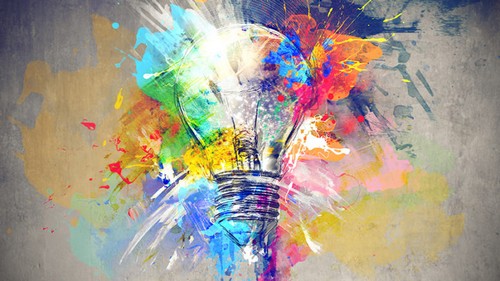 Develop the habit of writing if you are looking for benefits of journaling. The best time is when you have experienced some event that has created a direct impact on your life and the next best time is in the early morning.
During the night your subconscious mind keeps on scheming and brewing hence find a quiet place and write them down the first thing when you wake up.
This flow will increase your creative potential and help you in finding your true bearings.
5) Helps to manifest your goals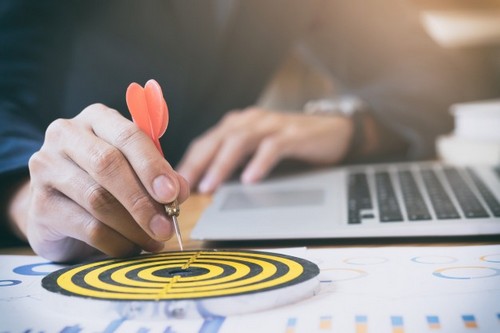 You don't need to write about only disturbing events during journaling. Remember a journal is your escapes plan as well your to-do list.
You can review whatever you have written and go through the bigger picture with more ease. Look at the vision that you have set for yourself and contemplate your goals.
As you continue to rewrite and read daily, the thoughts will be inscribed on your subconscious mind. Gradually the vision and dreams will become your physical reality. An important benefit of journaling is that it can help an individual to manifest his goals successfully.
6) Helps in healing
When you are journaling, you are writing your innermost thoughts and feelings in your journal. Once you do so, you will feel light-headed as you have given an outlet to your feelings.
This will help in clearing the air as the fog of anger and resentment that had been clouding your judgment lifts from your mind. An important benefit of journaling is that it helps in the process of healing.
This is possible for both the short and long term. Once a person puts the experience on paper, the brain stops evaluating the experience repeatedly.
When you take charge of your thoughts, you can easily alleviate feelings of loss, anger, grief, self-doubts, and stress. Some people need to read them again to understand and gain clarity, whereas for others just writing is the step towards healing.
Remember writing the disturbing thoughts help the person to sleep peacefully, and the deep sleep is one of the ways by which our body can recharge and recuperate.
7) Improves emotional intelligence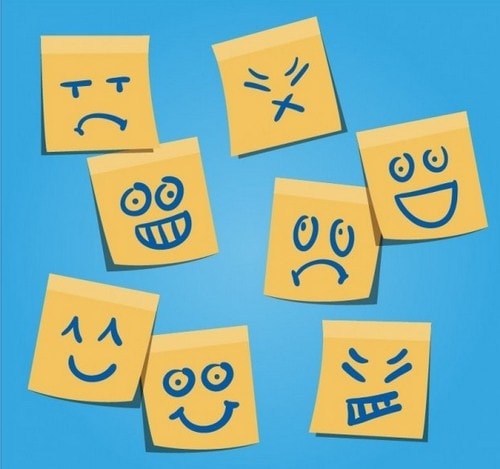 An important benefit of journaling is that it improves your ability to understand and later manage your emotions in a better way. Writing down what is bothering and upsetting you is no doubt healing, but when you later read them, you gain a different perspective of that situation.
Once the fog lifts from your head and you view those emotions on the paper, it makes you empathetic. This helps you to understand the perspective of the other person and thus helps in forgiving them.
8) Improves memory and vocabulary
One of the main benefits of journaling is no doubt improving memory and vocabulary. Writing something down tells the brain that we are ready to let go of the emotions.
It is better if you include details so that you have your base covered. The brain finds it easy to remember things after they have been written down.
All the details help it to improve its memory power and even vocabulary because you are giving words to your thoughts. Do not hesitate to start the habit of journaling.
Yes, you might not have been proficient in the art of writing at the onset, but with time your feelings and thoughts will nudge you in the right direction and prompt you to find the necessary words so that you can write everything down in a better manner.
9) It makes you smarter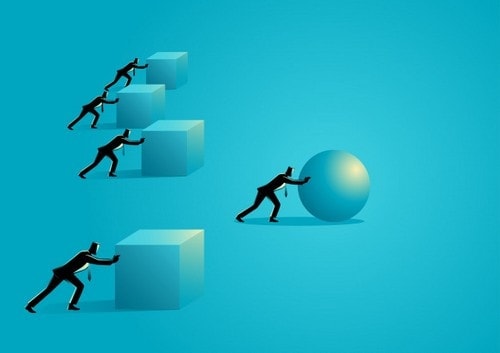 Improving your memory, communication, and vocabulary will make an individual smarter with time. As it is a writing exercise with the time, you will seek out new words, develop on them, and improve on your levels of intelligence.
Benefits of journaling make you smarter because you will get proficient in writing things down with good words and finding your emotional balance through those words.
10) Strengthen your self-discipline
Once you adopt the habit of daily writing, you are strengthening your self-discipline. Choose a time for writing regularly and stick to it.
Remember the morning time is the best one as you have a clear mind at that time or the night time when all the thoughts are jumbling in your head but if it does not suit you then fix your time by your suitability.
The nighttime helps a person to recap everything that he has gone through and after writing them down free yourself from the emotional burden and get a good sleep. The morning time gives you a better perspective and clarity to your thoughts.
The main point is to release the stressors and give them an outlet. Strengthen your self-discipline and make it an important habit because practising this trait will make you feel sorted and better.
11) Improves self-confidence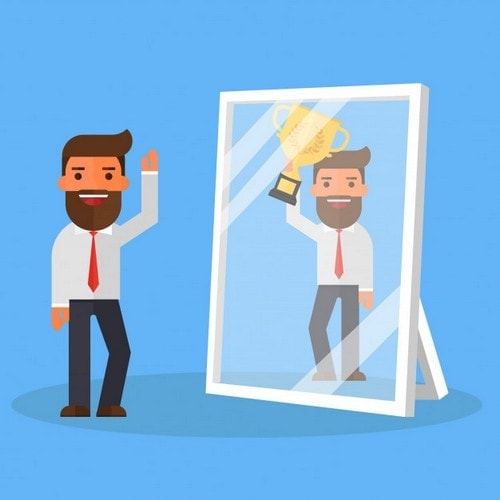 An important benefit of journaling is that it gives a person the confidence to deal with his emotions and with time helps in improving self-confidence to a greater degree.
Writing things down gives them a realistic appearance, and when you read them at a later stage, you start gaining the confidence to deal with them efficiently.
Your thought-process gains a better understanding, and your mental frame makes the necessary adjustments to help you heal and become confident. When you are doing it repeatedly, it will start improving your self-confidence.
12) Helps you become optimistic
Journaling helps a person to organize his thought patterns and gives them a realistic setting. Re-reading makes you re-live the moments to improve your understanding of that situation.
Remember, all experiences are not bad, and it is important that we write down all the good that has happened to us in our journal. Reading about positive things encourages our brain to set new goals and work towards achieving them.
It makes your heart soar with good feelings and brings positivity in and around your surroundings.
13) Allow you to self-reflect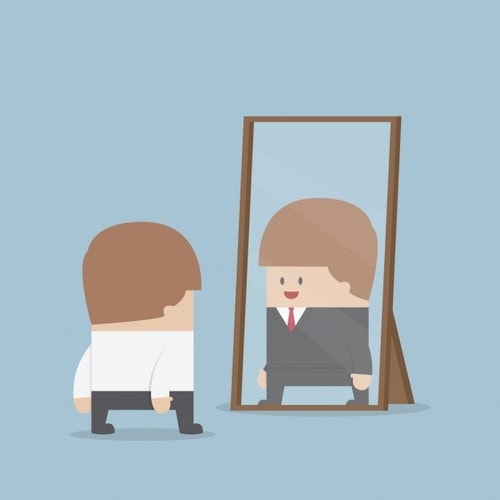 The moment when you are writing things down may not be the best moment to understand your feelings, but reading them at a later stage surely is.
If you are not in the habit of journaling, you will keep on moving from one thing to another at your own pace without taking a pause and understanding things that are happening around you.
An important benefit of journaling is that it gives us that important moment when we can take a step back and contemplate our actions, thoughts, and feelings dispassionately to gain a better understanding of that situation.
Life gives us precious moments to self-reflect about what has changed and what we can consciously change to make things and our lives better.
14) Relieves stress
Once you physically write things down, the brain comes into play and dumps your pain, frustration, anger, discomfort, and grief in the journal. This automatically makes you free from the entire emotional and mental trauma that you were going through.
It becomes easier to relieve stress that you might have been harbouring inside you. Expressing your thoughts in a journal is one of the best benefits of journaling as it removes tension and anxiety and makes way for peace and happiness in life.
15) Connect with the inner self
Important benefits of journaling include a deeper connection with yourself. The habit of writing things down, be it good or bad helps a person to sort out his experiences and interpret them later with a clear head. This clarity untangles the emotions and helps him to wrestle through the issues in a better manner.
It gives the person time to stop and reflect the bigger story by going through the experience once again with fresh eyes and discerning the facts from the make-believe theories.
Once you do so, you will be able to pay attention to your feelings and understand them. Gaining knowledge, recording the happenings, and asking yourself important questions makes you wise beyond years and ultimately helps you in making a deeper and fulfilling connection with your inner self.
16) Keep tracks of what matters
An important benefit of journaling includes keeping track of all your emotions and thoughts and being aware of what matters and whatnot. You can look back on the topics you have written to gain an insight into what are the things that you feel about.
It becomes easier to look past frustrations and anxiety and call your wandering mind to heel. Once you take a leap of faith and change sides from passivity to actively becoming engaged, you will be able to keep track of things that matter most in your life.
17) Stay organized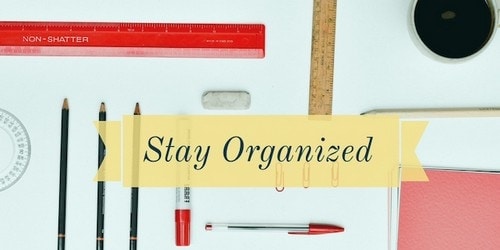 Journaling helps a person to record his feelings and daily musings. Be understandable and organized while writing about certain experiences or specific events.
Once you later read your journal, it can again take you back at that moment and relive happy memories or remind you of the things that made you a better person.
An important benefit of journaling is that writing things down helps you to sift through the clutter in your brain so that you can easily de-clutter and become organized.
Now it is no longer a difficult task to sort out your jumbled emotions, thoughts, and feelings so that you can find your way through them.
18) Strengthens your communication skills
Everyone does not have the knack to communicate effectively. Some people are natural at it, whereas others find it hard to express themselves. A benefit of journaling is that it helps you in strengthening your communication skills.
Once you gain the habit of writing regularly, the practice gives you the necessary confidence to articulate your thoughts and systematically express them. Journaling increases the communication skills that give you an additional advantage in professional and personal life.
19) Increases your gratitude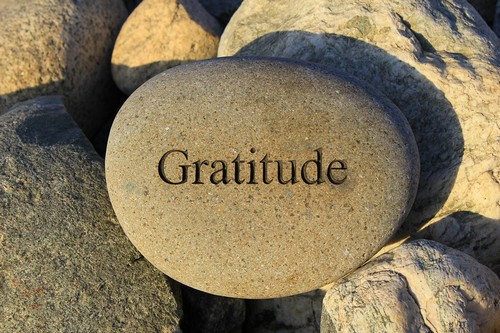 There was a time when you took things for granted and paid the least attention to them. Writing in a journal and reading them gives you insight and makes you realize that we still have many things in our life that perhaps others do not have.
It shifts your mind towards gratitude because you will start recognizing the amazing things that life has offered you. Include gratitude in your writing as it has the power to change your entire life and shift your focus from scarcity to abundance.
Remember, gratitude is a positive feeling that makes a person healthy and happy, strengthens his emotions and mental frame, develops his personality and confidence, and improves his personal and professional life.
20) Journaling is honest, trusting and non-judgemental
An important benefit of journaling is that it is non-judgemental. You can be honest about your feelings and trust it to give you a better perspective of things without judging your actions or berating you about them.
It gives you the necessary boost so that you can strengthen your emotions and find your way through the maze of tangled emotions.
Recalling and reconstructing past events without being judged for your actions help you to deal with them in an honest manner that proves beneficial for your personal growth.
Journaling is an easy hobby. Do not be afraid and think that writing is not your cup of tea. When a person is willing to write, he will automatically find the words to convey his feelings. Explore and then write about your inner feelings and thoughts surrounding an event.
Let the words flow from the bottom of your heart, and the rest will seem easy. It is important that you make journaling a habit and create a schedule so that it becomes a natural part of your lifestyle.