Behaviorism is a theory which states that all behavior is learned through interaction with the environment. It is done through a process known as conditioning and has found great application in popular learning theories.
Behaviorism theory suggests that human behavior is just a response to environmental stimuli. The movements associated with behaviorism started in the year 1913 when John Watson wrote an article- Psychology as the behaviorist views it.
This article has been pivotal in setting a number of underlying assumptions regarding methodology and behavioral analysis. We will cover these basic assumptions of behaviorism later, let us first delve into the world of what is behaviorism and when it all started about the concepts of behaviorism-
What is Behaviorism?
Definition: Behaviorism is defined as a systematic approach that behaviorists suggest to understand the behavioral tendencies or inclinations of a human being or an animal. The concepts of behaviorism revolve around the elements of philosophy, conditioning, methodology, associated theories, and their use in the psychological review of one's mental processes, prediction, and control.
The behaviorism-based learning theory is used to take into account the cognitive, subjective as well as purely objective aspects of the environmental factors. Behaviorists learn new behavior via classical or operant conditioning which is collectively known as 'learning theory'.
The behaviorist movement began when John Watson's 'Psychology as the behaviorist views it' was published in 1913. John B. Watson is widely considered the "father" of behaviorism. 1920 onwards till around the mid-1950s, behaviorism grew and became a dominant school of thought in psychology. Behaviorism focuses on observable, measurable behavior.
Psychologists in the early 1900s were trying to establish psychology as an objective and measurable science. Behaviorism is scientific and replicable and helps modify behaviors through real-world application of the theory.
History of Behaviorism
During the 1890s, Russian physiologist, Ivan Pavlov published the results of an experiment on conditioning after originally studying digestion in dogs.- Pavlovian conditioning (aka classical conditioning)
Watson J B (1913) launches the behavioral school of psychology by publishing an article- Psychology as the behaviorist views it
Watson and Rayner (1920) conducted Little Albert Experiment on a conditioned orphan called Albert B (aka Little Albert) to fear a white rat
Edward Thorndike (1905) who is is famous in psychology for his work on learning theory that led to the development of operant conditioning within Behaviorism formalized the Law of Effect
B.F. Skinner (1938) wrote The Behavior of Organisms and introduced the concepts of operant conditioning and shaping.
Principles of Behavior of Clark Hull's (1943) were published
Skinner B F (1948) published Walden Two in which he described a utopian society founded upon behaviorist principles
Skinner, B.F. (Burrhus Frederic), 1904-1990 published his book Verbal behavior- New York, Appleton-Century-Crofts [1957]
The Journal of the Experimental Analysis of Behavior (1958) begun
Chomsky (1959) came up with his criticism of Skinner's behaviorism- "Review of Verbal Behavior."
Bandura (1963) published his book Social Learning Theory and Personality development that combines both cognitive and behavioral frameworks
B.F. Skinner (1971) came up with his book- Beyond Freedom and Dignity- in which he argued that free will is an illusion
Basic Assumptions of Behavior Learning Theory
As discussed above, there are different assumptions upon which behaviorism is based.
From different behavioristic approaches to the basic use of language in various situations, these assumptions are considered as the base of behavioral tendencies. So, let us delve into these assumptions straight away-
1. All behavior is learned from the environment
Different environmental factors primarily affect the behaviors of humans and animals. No innate or inherited factor, as a result, has any impact on the behavior of organisms.
2. Psychology should be perceived as a science
The success of any theory is determined by the degree to which data support it. Empirical data obtained via controlled observation and other observable metrics of behavior.
3. Behaviorism is fundamentally concerned with observable behavior
Analysis of human behavior is associated with observable behavior instead of internal events such as thinking and emotion, making it easy to quantify. Scientific measurement is more straightforward if cognitive aspects are ignored.
4. There is not much of a difference in how humans or animals perceive learning
This led to the use of rats and pigeons in experimentation. They became the primary source of data as their environment is easily controllable. Psychologists believe there is no fundamental difference between human and animal behavior.
5. Human behavior is the result of stimulus-response
According to Watson-
To predict, given the stimulus, what reaction will take place; or, given the reaction, state what the situation or stimulus is that has caused the reaction.
The MIT press essential Knowledge series came up with a book- Behavioral Insights by Michael Hallsworth and Elspeth Kirkman that covers the definitive introduction to the behavioral insights approach that utilizes evidence about human behavior to practical problems by using these assumptions.
Different areas of application of the concepts of behaviorism are Behavioral therapy, Psychotherapy, Depression, Aggression, Addiction, Gender role development, Moral development, Phobias, Education, Relationships, etc.
Types of Behaviorism
There are three types of behaviorism.
1. Methodological
This theory is concerned with the behavior of organism's humans and animals alike. It was pioneered by John B. Watson himself and is regarded as early behaviorism. This theory concerns itself with only observable cause and effect relationships.
As per this type of behaviorism, inner mental states are separate private entities. As a result, psychology should not be bothered by people's inner dispositions.
2. Psychological
Psychological behaviorism is a theory that Arthur W. Staats proposed. It explains human and animal behavior through external physical stimuli, responses, learning histories, and later via reinforcements.
Ivan Pavlov, B. F. Skinner, have used psychological behaviorism in their most famous works.
3. Analytical or Logical
Analytical or logical behaviorism is a philosophical theory regarding the meaning or semantics of mental terms or concepts.
Analytical behaviorism is popularly found in the works of Gilbert Ryle and the later works of Ludwig Wittgenstein. Behavioral concepts explain mental concepts.
4. Radical Behaviorism
In the behaviorism analysis, one of the most common questions that are generally asked is- what is behaviorism by Skinner. So, it is Radical Behaviorism by BF Skinner that suggests that the goal of behavioral psychology should be behavior rather than mental states.
The science of behavior suggested by Skinner in radical behaviorism gives importance to the reinforcement and the relationships between observable stimuli and responses.
Methodological Behaviorism vs Radical Behaviorism
Watson's (1913) methodological behaviorism suggests that the human mind tabula rasa (a blank slate) at birth while on the other hand, radical behaviorism suggests that organisms are born with innate behaviors and hence, BF Skinner's radical behaviorism recognizes the role of genes and biological components in behavior.
Applications of Radical Behaviorism
Different applications of radical behaviorism are-
Applied animal behavior and organizational behavior management
Treatment of mental disorders such as autism and substance abuse
Cognitive-behavior therapies, which are useful in treating certain pathologies such as simple phobias, mood disorder, PTSD, etc
What are the key concepts of behaviorism in Science and Human Behavior?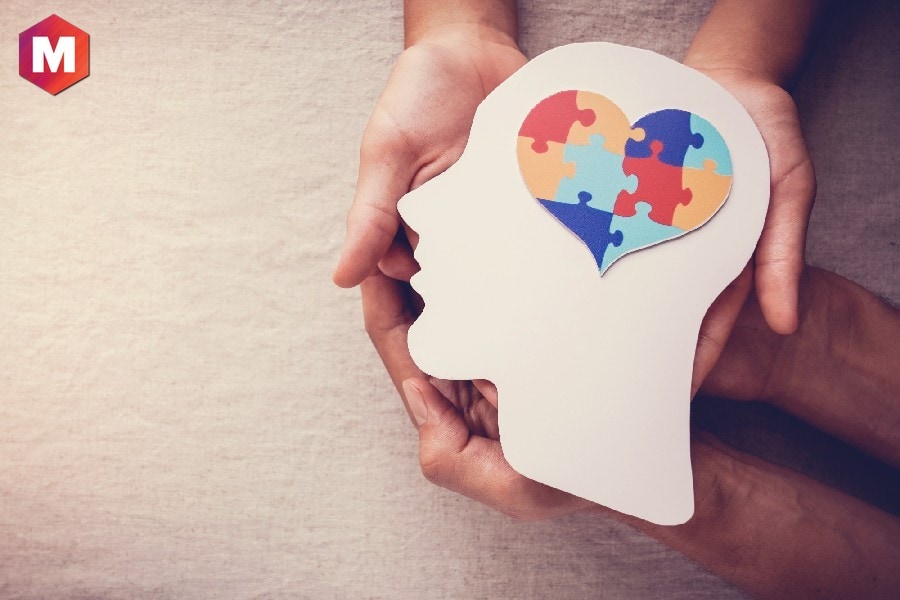 As B. F. Skinner suggests that behavior is something that can only be described by observing it and not by thoughts and motivation, there are different concepts of behaviorism that support his analysis.
The two types of conditioning in behavioral psychology are one of the most famous concepts in that field. In addition to that, the stimulus-response (S-R) equation, and the reinforcement and punishment notions are two other key concepts of behaviorism.
Two Types of Conditioning
1. Classical Conditioning
Classical conditioning is a technique in behavioral psychology in which a neutral stimulus is paired with an unconditioned stimulus that evokes an unconditioned response.
Still, through repeatedly pairing the neutral stimulus with an unconditional stimulus, a conditional response is obtained. Ivan Pavlov's experiment, also known as the Pavlov Dog experiment, is a highly famous experiment based on classical conditioning.
2. Operant Conditioning
Operant conditioning pioneered by B.F. Skinner utilized rewards and punishments to ensure learning. Operant conditioning makes an association between a specific behavior and its consequence. Positive and negative referred to the addition or removal of a stimulus.
Positive reinforcement was an addition of a pleasant stimulus to increase the frequency of the desired behavior. In contrast, negative punishment is removing a pleasant stimulus to decrease the frequency of undesirable behavior.
Behaviorism has lost a lot of its dominance in the field of psychology but revolutionized learning theories. Its practical applications cannot be ignored or denied.
Stimulus-response (S-R) equation
S_R theory is a concept of behaviorism that suggests that human behavior manifests as a result of the interplay between stimulus and response.
It is a type of classical conditioning in which a stimulus becomes paired response in a subject's mind, as a particular would generally be responsible for a particular response.
Reinforcement and punishment notions
These two are also understood as the two basic notions of operant conditioning. Reinforcement is responsible for strengthening the response while punishment is responsible for weakening one's response.
Reinforcement is used for stimulating a particular type of behavior while punishment discourages a specific type of behavior.
Limitation of Behaviorism or Human Behavior Psychology
Some of the limitations of the concepts of behaviorism are
1. Ways of learning
One of the noticeable limits to behaviorism is that people have different ways of learning or perceiving things. Recent scholars have also suggested that human development is complex than what people can imagine. Numerous factors suggest that a person's capability of learning can range from genetics to life experiences.
In simpler words, if two students score the same marks on aptitude tests, the factors responsible for making them choose the same answers could be radically different. Hence, these methods of behaviorism may work on some but not on all individuals.
2. Unrestricted challenges
For some challenges, the method of learning for behaviorism can be advantageous. When people are taught to upgrade their skills, it makes an individual improve and eliminate errors. For example, if you give a fundamental math problem to solve to a particular set of people who have learned the same methods. Then all of those students will show the same results through a similar process.
But if those same sets of students are given to write a critical analysis on a fiction book. Each student will write a slightly different analysis on the books; hence this challenge becomes cognitive rather than behavioral. All of the student's idea and concept is developed by their unique way of thought process. Behaviorism does not take into consideration an individual's memories or experiences.
Criticism of Behaviorism
Different critics have their specific point of views while criticizing the experimental analysis of behavior used in behaviorism concepts such as-
Many critics have pointed out that behaviorism does not take into consideration human emotions and thoughts. Behaviorism only considers factors that are observable and measurable. Hence ignoring some of the unseen aspects that are important for developing an individual personality and learning capabilities.
Reinforcement and punishment are two of the external factors highly supported by behaviorism. According to the theory of behaviorism, an individual's ability to learn was attributed to reinforcers and punishers.
Individuals can adapt their behavior when they are given new information. In other words, an individual behavioral pattern can be changed or modified when they are offered new information.
Issues concerning Behavioral Psychology
Behaviorism strongly determines the behavioral changes through the results of the previous conditioning. It fails to recognize the result derived from the elements related to human emotions.
Behavior supports the nurturing aspect and ignores the recognition of the behavior learned from the environment.
The behaviorist approach is reductionist ad they don't consider the parts of the human behaviors that are complex.
Behaviorism considers the polymathic approach as it is believed that the behavior pattern of an individual can be controlled through conditioning.
In behaviorism, the experimentalist uses animal experiments to assume that humans can be trained in the same way.
Advantages of Behaviorism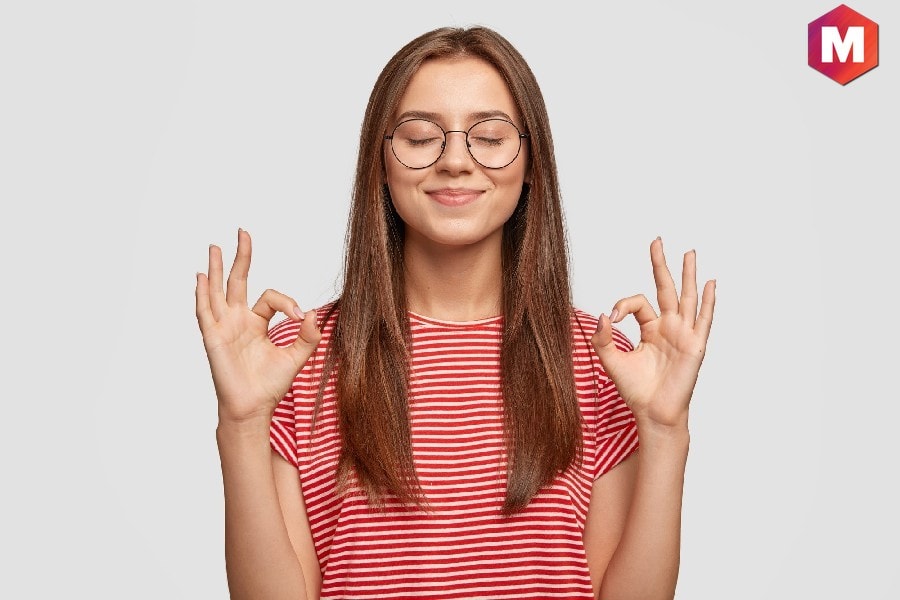 Some of the advantages of behaviorism are
1. Autism
People who are diagnosed with autism have difficulties in communicating and interacting. Many a time, an individual who has autism faces difficulty with the change in the environment. Although autism cannot be cured, through practical teaching methods, one can see the changes in the behavior. Consistently rewarding an individual can change their behavior. And so does punishing them for any unwanted behavior will help to reduce the unacceptable behaviors.
2. Learning through social interaction
An individual can learn a lot through observing and interacting with others. In the classroom, a lot of learning occurs through interaction and observation among the students.
3. Positive behavior support
The positive behavior method is a function-based method that is applied to eliminate or reduce unwanted behaviors. For example, if an individual is asked to don't repeat specific actions, then they are taught to do the right thing. If an individual is asked to "lower down the volume," then they are repeatedly told to do so until they themselves follow the given action without needing prompting from the other individual.
Conclusion!
Through behaviorism, it has become possible to measure and clearly define behavioral changes. However, this is not accurate in all cases as it ignores certain aspects. Hence one can say that behaviorism can only provide a partial account of human behavior. Also, many of the experiments before it is applied on humans are first tested out in Animals. And according to the results and data, it is performed on humans.
Behaviorism has many modern-day applications as it finds helpful applications in therapy, education, parenting, and childcare. Behaviorism has a few drawbacks too. It disregards biological influences and does not consider moods, thoughts, or feelings.
Psychologists like Freud and Carl Rogers were quite critical of behaviorism. The former believed that behaviorism ignored the unconscious mind, while the latter believed that behaviorism was too rigid to consider any personal agency.
Despite many criticism and drawback, behaviorism has contributed a lot in the field of psychology. It had provided one with insights on learning and behavioral development.
Now, after understanding the whole concept, what are your thoughts about the importance of behaviorism in the psychological review of one's mental state and the natural science behind behavioral tendencies? Share your opinion with us in the comment section below.