What is Behavioral Finance?
Definition: Behavioral finance is defined as a subsection of behavioral economics that focuses on how our biases, as well as psychological influences, affect our financial behaviors, financial decisions, and associated outcomes from the financial markets.
Behavioral finance is the study of investor market behavior derived from the psychological principles regarding decision making. It explains why people buy or sell the stocks they do. It centers on the fact that investors are not always rational apart from limiting their self-control and are influenced by their predispositions. Furthermore, these biases can explain the various types of market anomalies.
Behavioral finance can be analyzed to understand the behaviors and investment psychology that financial practitioners and investors possess while investing in different types of market anomalies in the stock market as well as different outcomes across a variety of sectors and industries.
One of the primary aspects of finance behavioral studies is the influence of psychological, emotional, or cognitive biases. Behavioral finance theory in financial markets suggests that despite being rational or logical, investors make their financial decisions via their confirmation bias.
Understanding Behavioral Finance
A standard assumption in economic theory is that humans are rational beings. This implies that humans make decisions that benefit them over neutral decisions or can harm them in any way. This assumption is extended to traditional financial theory.
Apart from rationality assumption, investors are assumed to have perfect self-control and are not influenced by cognitive or information procession errors. Behavioral finance theory discards these assumptions.
Behavioral finance challenges the efficient market hypothesis. It suggests when and how people deviate from the rational expectations of mainstream theory. It suggests how decisions associated with investments, personal debts, risks, payments, etc are channelized through human biases, cognitive limitations, and irrational thinking patterns.
While in mainstream or traditional financial theory, market and investors are considered perfectly rational, behavioral finance suggests investors as normal and not rational.
Common Biases in Behavioral Finance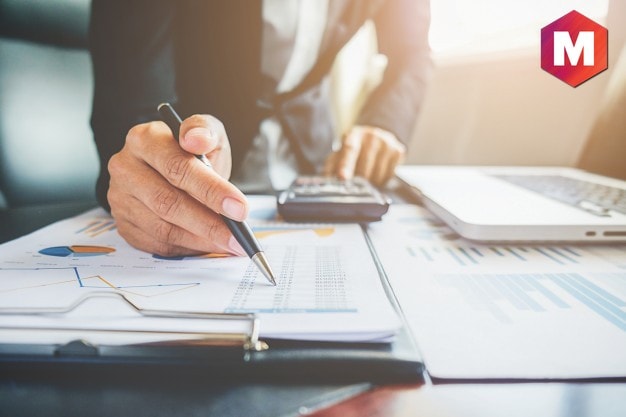 Predispositions and biases severely affect the ability of investors to make decisions. Here is a list of common financial biases that influence investors' behavior.
1. Self-attribution Bias
self-attribution bias refers to the complete disregard of the role of external forces like luck on a person's success. In this phenomenon, a person attributes their success to their hard work and talents. In behavior finance, an investor is likely to attribute a good outcome to their skills while attributing bad outcomes to sheer luck.
2. Overconfidence Bias
In this bias, people tend to have a false perception of their skills, intellect, or talent. As a result, people believe they are better than they are. Overconfidence bias is quite common in the field of finance. Most market analysts consider themselves to possess above-average skills; however, it is statistically impossible to occur.
3. Confirmation Bias
People tend to focus more on information, research, or data that favor their beliefs and ignore contradictory information. This limits an investor's ability to make a purely rational decision.
4. Loss Aversion
Loss aversion occurs when investors focus on avoiding losses more than maximizing gains. One becomes prone to loss aversion as one experiences more losses. This is because investors grow more fearful of losses. Research suggests that the pain of loss impacts investors twice as much as the joy of making a profit.
5. Representative Heuristic Bias
Representative heuristic bias occurs while estimating the likelihood of an event. Upon comparing this event to an existing prototype that already exists in our minds, it is observed that the similarity between the two is often overestimated. It is a standard information processing error in behavioral finance.
6. Herding Mentality
Herding mentality refers to the investor's tendency to follow and, as a result, copy what others are doing. Here, investors forego conducting independent analysis instead of relying on emotions and instinct.
7. Anchoring Bias
Anchoring bias occurs when decision-making is based on pre-existing information or the first piece of information. The first piece of information acts as an anchor in the decision-making process of investors.
8. Hindsight Bias
It is based on the misconception that one in hindsight "always knew" they were correct. This may lead investors to believe they possess unique insights or talents in predicting various outcomes.
9. The Narrative Fallacy
This fallacy limits the ability of a person to evaluate information objectively.
10. Framing Bias
In this bias, decision-making is based on the way information is presented instead of pure facts. The presentation or framing of facts can lead to different judgments or decisions. The same opportunity may invoke different reactions by the same investor based on how the opportunity is presented.
These biases impact investor's decision-making process and may at times lead to disastrous conclusions.
Other Concepts of Behavioral Finance Principles
Apart from these biases, there are other vital concepts in behavior finance like cognitive dissonance and mental accounting-
Cognitive Dissonance
Cognitive dissonance refers to the discomfort felt by investors while making any decision against their beliefs or attitudes.
Mental Accounting
Noble laureate Richard Thaler named this concept to describe how people subjectively frame transactions in their minds. This concept is borrowed from the field of behavioral economics. The source and use of money are a few criteria based on which money is segregated.
Behavioral finance is a step forward in the evolution of conventional finance.
Wrap Up!
On the concluding note, it is clear that behavioral finance is useful in understanding how financial decisions are influenced by human biases, emotions, and cognitive limitations.
Though the traditional theory assumes that people are rational actors, behavioral finance counters all these assumptions by saying that human beings and their decisions in the stock market and other financial investments are not free from emotion, biases, or the effects of culture, conditioning, and social relations.
This way, behavioral finance helps investors and financial practitioners how and when people deviate from rational expectations while making their financial decisions. It helps in making better and more rational decisions when it comes to working in the financial markets.
What are your thoughts about the importance of behavioral finance in making prudent financial choices? Share your opinion with us in the comment section below.