What is Behavioral Economics?
Definition: Behavioral Economics is defined as the study of how psychology is related to the economic decision-making processes of institutions or individuals. Behavioral Economics (BE) is a subject of economics that focuses on how people act in a specific situation.
Behavioral economics is the study of how people act and how their thought process and emotions impact their decision-making. It examines the impact of mental, intellectual, passionate, social, and cultural aspects on the preferences of people and companies.
In his article, Behavioral Economics: Past, Present, and Future, Richard Thaler suggests that-
Behavioral economics attempts to incorporate insights from other social sciences, especially psychology, in order to enrich the standard economic model.
Precisely, behavioral economics studies the effects from different fields, like Psychology, Microeconomic Theory, and NeuroScience to benefit the study of people's preferences and individual choices.
Behavioral economics is a comparatively innovative field that proposes a psychological method to explain the choices and behaviors of individuals in diverse socioeconomic situations.
With the help of a combination of understandings from psychology with facts from economics, business, political science, and law, behavioral economics has empowered in-depth knowledge of why, in different situations, individuals make selections that are not the most beneficial and are also bound to be destructive.
The thinking of conventional economics that all people are rational and selfish is not practical and that is why it led to the failure of traditional models. While on the other hand, behavioral economics works upon the tendencies, biases, and heuristics that affect the decision making of the people. This way, it improved the traditional economic theory.
Let us delve into some of the ideas and theories upon which the concepts of behavioral economics are based upon-
Bounded Rationality
Bounded rationality talks about the idea that rationality is limited when people make decisions, as their rationality is confined by their cognitive limitations, traceability of the decision problem, and the time available.
Decision-makers, in this opinion, act as satisficers, looking for an acceptable result instead of an ideal one. Herbert Simon projected bounded rationality as a substitute base for the mathematical model of decision-making. It balances rationality as optimization, which interprets decision-making as an entirely rational process of finding an optimum selection given the statistics presented.
The significance of psychologically learned economics was later replicated in the conception of bounded rationality, a word related to the effort of Herbert Simon in the 1950s.
As per this view, individual's minds should be understood comparative to the surroundings in which they have grown. Choices are not always ideal, and it depends on various factors. There are limitations to human data processing due to bounds in information and computational dimensions.
Rational Choice Theory
In the book "The Economic Approach to Human Behavior," published in 1976, the famous economist Gary S. Becker excellently defined a sum of concepts considered to be the pillars of supposed 'rational choice theory. Rational choice theory affirms that people are dependent on rational computations to make rational selections that lead to results associated with the individual's most excellent benefits.
Rational choice theory is mainly connected to the theories of rational players, self-regard, and unseen forces. Several economists are confident that the aspects related to rational choice theory are beneficial to the country.
Adam Smith was among the first economists to improve the fundamental ethics of the rational choice theory. Many economists argue regarding the accuracy of the rational choice theory and the (unseen forces) invisible hand theory.
Prospect Theory
Kahneman and Tversky published "Prospect Theory: An Analysis of Decision Under Risk" in 1979 that used cognitive psychology to enlighten several deviations of the economic decision-making theory from neo-classical theory.
The theory implies that Individuals make decisions built on the possible value of shortfalls and profits rather than the concluding result. According to the authors' theory, losses and gains are assessed differently, and therefore individuals make choices founded on perceived advantages in the place of apparent losses.
Prospect theory incorporates two stages and they are editing stage and the evaluation stage. Here, the editing stage suggests that risky situations are simplified using various heuristics while the evaluation phase suggests risky alternatives are evaluated via different psychological principles such as-
1. Certainty
This is considered when individuals tend to choose sure or guaranteed options and do not involve any risk around.
2. Isolation effect
This is referred to an individual's inclination to react to data that sticks out and varies from the remaining information.
3. Loss aversion
This is considered when individuals choose to prevent losses to acquire comparable advantages.
Other principles were reference dependence, non-linear probability weighing, diminishing sensitivity to gains and losses. In 1992, in the Journal of Risk and Uncertainty, a revised account of prospect theory was given by Kahneman and Tversky with a new name cumulative prospect theory that eliminated the editing phase in prospect theory and focused just on the evaluation phase.
It now incorporated the concepts of John Quiggin's rank-dependent utility theory as well. Some of the other psychological traits like overconfidence, effects of limited attention, projection bias, etc were also incorporated in the theory. Some of the other developments that occurred during this time period were a conference at the University of Chicago along with a special behavioral economics edition of the Quarterly Journal of Economics ("In Memory of Amos Tversky") as well as the 2002 Nobel Prize of Kahneman for having integrated insights from psychological research into economic science.
Nudge Theory
In 1995, the Nudge Theory was first conceptualized by James Wilk. In this theory, nudge is a micro-targeted plot for a particular group of people without any intended intervention.
The Nudge theory was coined and popularized again by two American Academicians, Richard H Thaler, and Cass R Sunstein, in the book 'Nudge: Improving Decisions About Health, Wealth, and Happiness' published in 2008. This book contains the works of American-Israeli psychologists Amos Tversky and Daniel Kahneman. In Behavioral Science, the Nudge theory is a sophisticated and flexible concept that makes theorists understand how human beings think, behave, and make decisions.
Nudge theory is different from traditional procedures of enforcement and direct instructions. The theory has embraced indirect enablement. The Nudge technique is expanding its reach, especially in Marketing, communications. It motivates the groups in economics, politics, education, and welfare.
Dual-System Theory
Daniel Kahneman used the dual- System framework of the theory. It explains why decisions and judgments of human beings do not match up with the formal notions of rationality.
System 1 contains thinking processes that are automatics, intuitive, relatively unconscious, and experience-based. System 2 consists of judgments that are more controlled, reflective, analytical, and deliberative.
Decisions of System 1 emerge from mental content which is easily accessible. The later system provides human beings a check on the apparent behavior and mental operations.
From American Economic Review and Journal of Economic Perspectives to Journal of economic literature and Cambridge university press to Journal of Political Economy, Journal of finance, social norms, and economics, all have covered the different aspects of these theories. They have also discussed the relation of these theories with economic behavior, economic models, behavioral sciences about people's behavior, and financial markets.
Let us now delve into different applications of behavioral economics concepts-
Applications of Behavioral Economics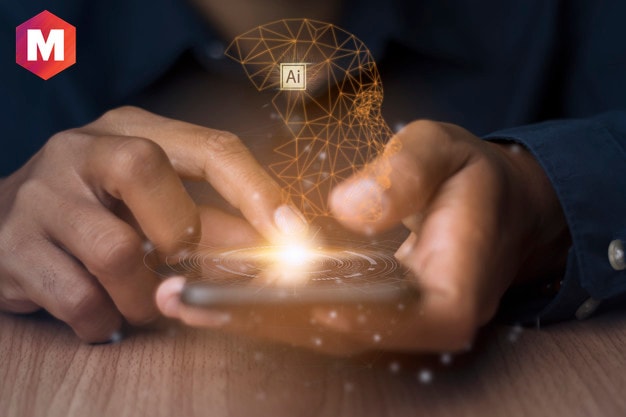 There are many applications of Behavioral Economics. One of the main applications of BE is heuristics. It is a mental shortcut allowing human beings to solve problems and make quick and efficient judgments. The erroneous decisions may lead to cognitive bias.
1. Behavioral Game Theory
The behavioral game theory is the second crucial theoretical area of behavioral economics. This theory runs based on experiments and analysis of people's judgment and decisions for making irrational choices. The games within a set rule provide rewards like tokens to the participants. The result of such games is evident as the rewards among the players are divided.
2. Behavioral Finance
This classic economic field in behavioral economics is quite essential. This theory explains why financial analysts or investors can make rash judgments in the capital market. They cannot always be rational and may have some limitations of self-control.
3. Intertemporal Choice
Behavioral economics is applied to intertemporal choice. It defines making a decision and having the result and effect of that decision to be found in a different time. Intertemporal choice can also be explained by subadditive discounting that differentiate the delay and the time between discounting.
4. Use of Artificial Intelligence
Human beings can make decisions along with the machines of artificial intelligence or entirely by these AI machines. Evan Hurwitz and Tshilidzi Marwala mentioned in their book that the usefulness of Behavior Economics in this situation with machines could lessen the effect of a bounded rational judgment and decision-making process.
Artificial Intelligence machines can make the markets much more rational. It can also improve the judgment and decision-making process effortlessly.
Temporal Dimensions of Behavioral Economics
Another significant dimension of Behavioral Economics is the temporal dimension or the time dimension to people's preferences and evaluations, and judgments.
The temporal dimension acknowledges that human beings are biased about present and future experiences, behavior, and value perceptions.
1. Time Discounting
The time discounting theory gives more importance to the current events than the future ones. Time Discounting is non-linear. The rate of time discounting is not the same over time.
For Example, People will prefer to earn $100 a week from now over $120 in 2 weeks or a month. The preference for receiving money is different in different time-lapses.
The importance of too far events in the future is not more well-received by human beings than the events near the present time.
2. The Diversification Bias
Time Inconsistency happens when human beings cannot predict with precision and accuracy. Diversification bias mainly occurs in the case of buying food. It is much more vital if people are making their own decision to purchase a food packet only when he/she is satiated.
Social Dimensions of Behavioral Economics
An integral part of Behavioral Economics considers the social forces too. These decisions are molded and embedded, especially by the social environment.
1. Trust
Neoclassical economics theory suggests that trust is irrational in strangers, whereas, in societies, trust can be observed widely. In many experimental games, trust has been looked into.
2. Deception
Behavioral Economics never considers human beings to be honest. It is a social psychological perspective that shows deception and dishonesty happen not only between the material gains and costs. It is the result of both external and internal mechanisms of reward.
3. Social Rules
The social rules are explicit or implicit behavioral expectations in society. This is a vital component in Identity Economics.
Final Thoughts!
Behavioral economics is one of the rapidly growing subjects in economics and is progressively being accepted by people.
The growth of behavioral economics is naturally incorporated by the nature of scientific progress in economics. When it comes to the future of behavioral economics, it is important to understand that behavioral economics is the most important gradient for progress in economics.
What are your thoughts about the importance of behavioral economics in economic modeling?